I've been using cross-polarization in some of my studio work lately, and some have asked me about the benefits of this approach. In order to demonstrate them, I've created my first animated GIF.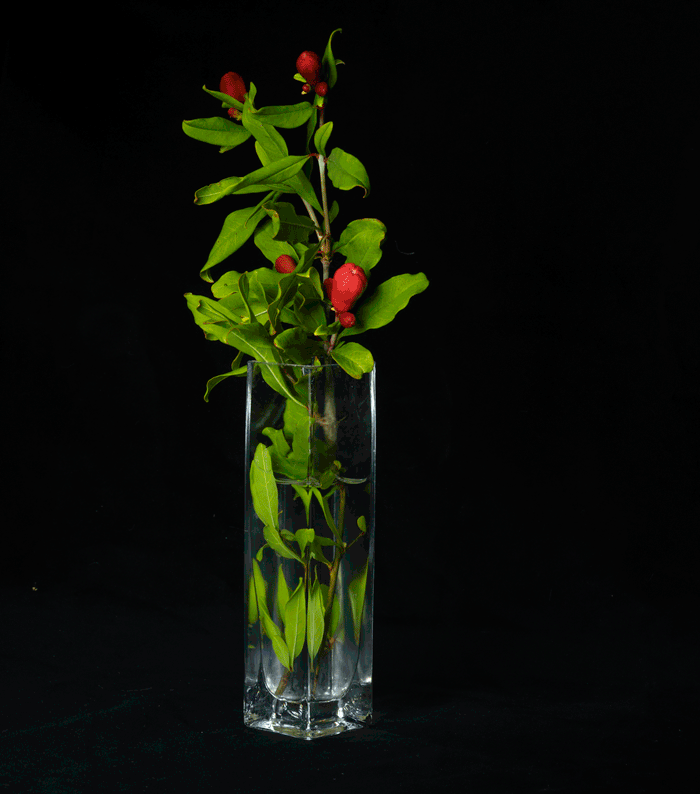 This is an a7III shot, using the CV 65/2 Apo-Lanthar and cross-polarized light. I set up a Godox 600 TL Pro strobe with a 16-inch beauty dish attached, and the grid that came with the dish in place. Before I snapped the grid on, I taped a piece of Rosco neutral polarizing gel to the inside. Then I put a 67-77 mm step up ring on the lens, and a linear (although this technique works with a circular one) polarizer on the ring. I set the strobe for a full 600 watt-second pop. I opened up the lens to f/8, and set the polarizer on the lens to the point where the specular highlights were almost, but not quite, gone. 600 ws not being quite enough, I cranked up the ISO a bit, which was probably unnecessary. I didn't go all the way to 640 because I didn't want blown highlights, but it turns out that I could have gone that far easily.
Then I turned the polarizer on the camera so that it was aligned with the polarized light, and turned down the power setting on the strobe to compensate. I processed both images identically in Lightroom.
For my subject, I chose a pomegranate branch with some buds. Those of you who know the trees will remember that both the leaves and the buds are shiny as all get out.
I think you can see the benefits of the cross-polarization. The shiny leaves and buds are not sullied by the specular highlights that appear in the image with the polarization aligned.
One of the downsides of cross-polarization is that it wastes a lot of light. If I had used ISO 100, I'd have needed a 2400 watt-second strobe or would have had to use four pops.