This is a continuation of a report on a trip with the Sony a7RII. The series starts here. Rather than post more pretty pictures from the Alaska trip today, I thought that I'd show some things that might be useful to photographers planning something similar.
Here's an inflatable (which I'll call a Zodiac, even though, strictly speaking, that's not true) loading for a shore outing: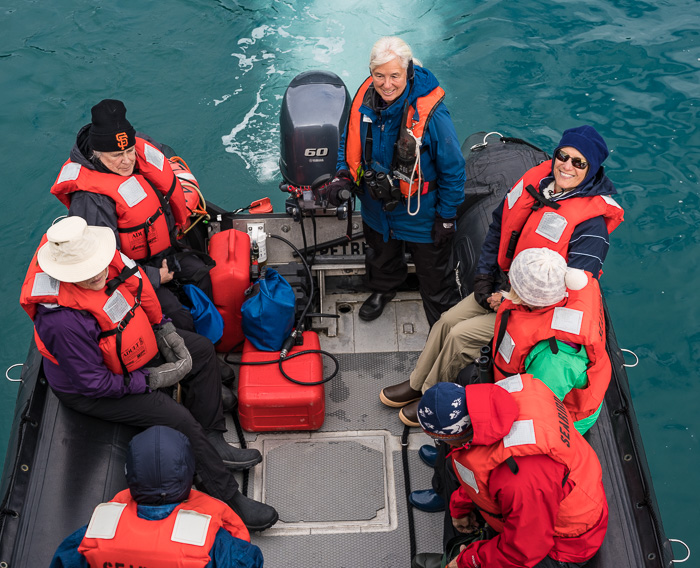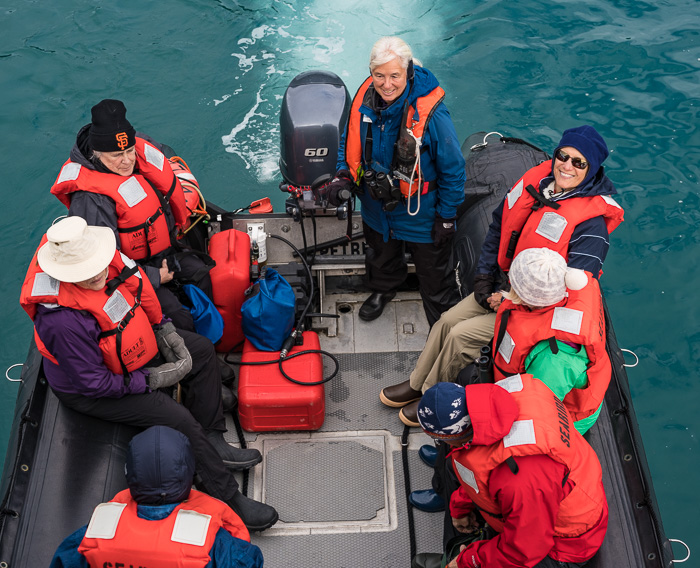 Note, the life jackets, which, as I've noted previously, severely limit access to any pockets in your jacket or vest. Note also the rubber boots, which you'll need for wet landings and all your time ashore after a wet landing. You can't tell that the pants are waterproof, but take my word for it.
Once you're out in the Zodiac, juggling cameras can be awkward, particularly if the sea is not calm and you've brought some big lenses: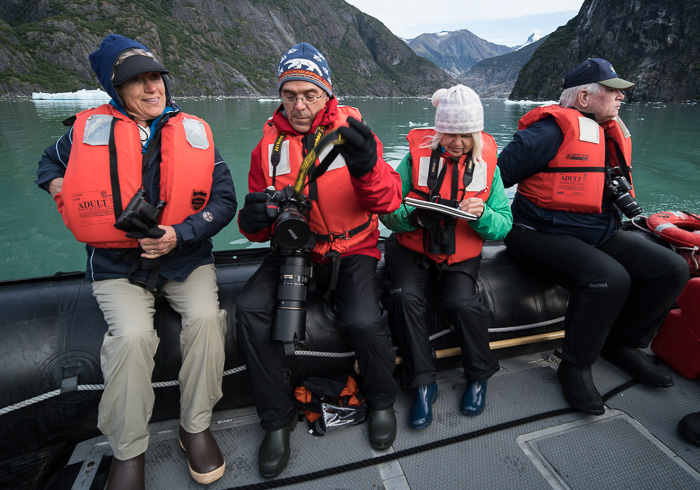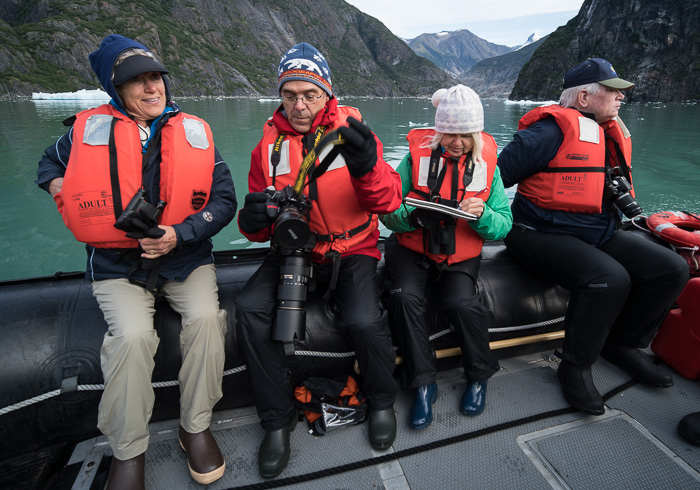 If the best subject is behind you, and you aren't particularly limber, you can kneel on the floor of the boat. A folded towel or, even better, knee pads, makes this much more comfortable.
The boats can move along at a brisk clip, so be careful of your gear: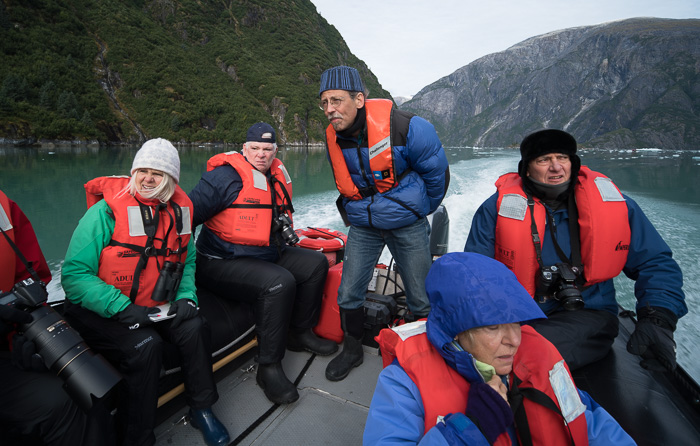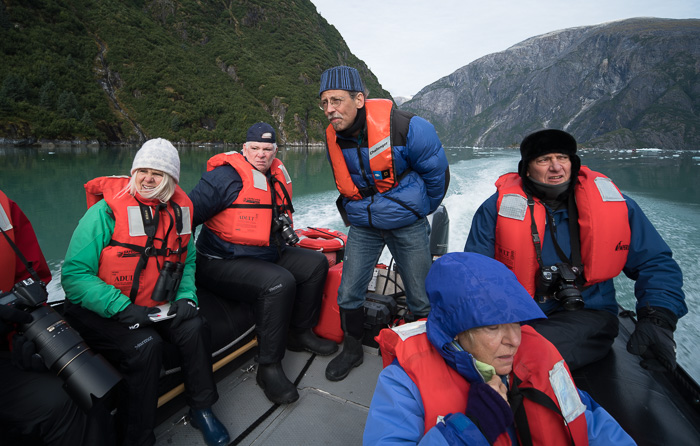 In the middle of a cold day looking at glaciers and icebergs, the Cocoa Tender is a welcome sight: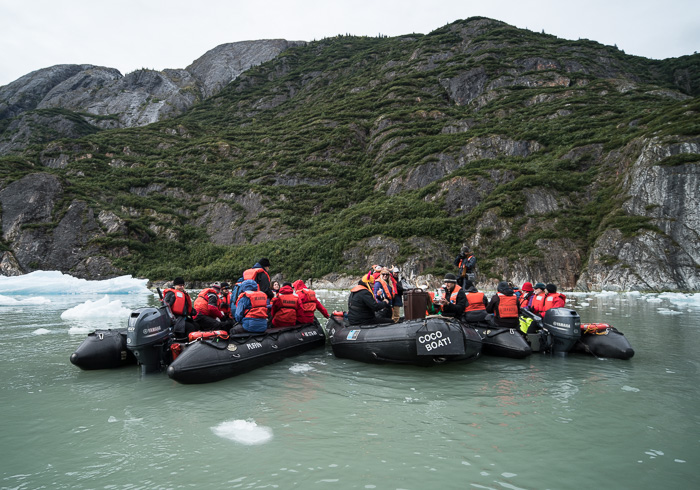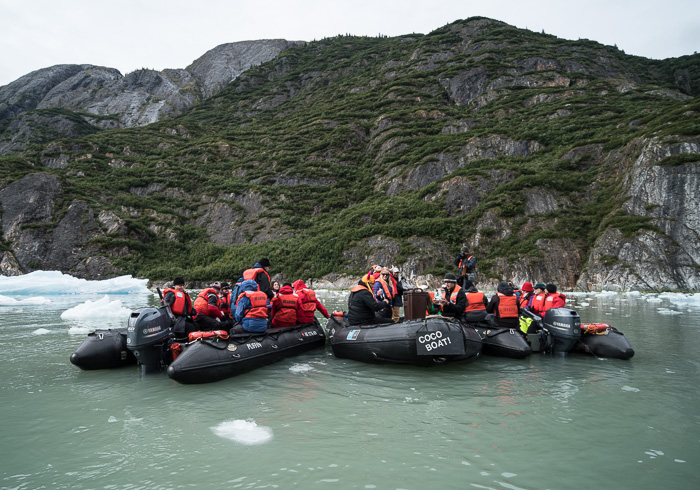 Whipped cream and Grand Marnier, anyone?
We had Max Seigal, a drone pilot/photographer, on board. It was great to see things as they looked from the air: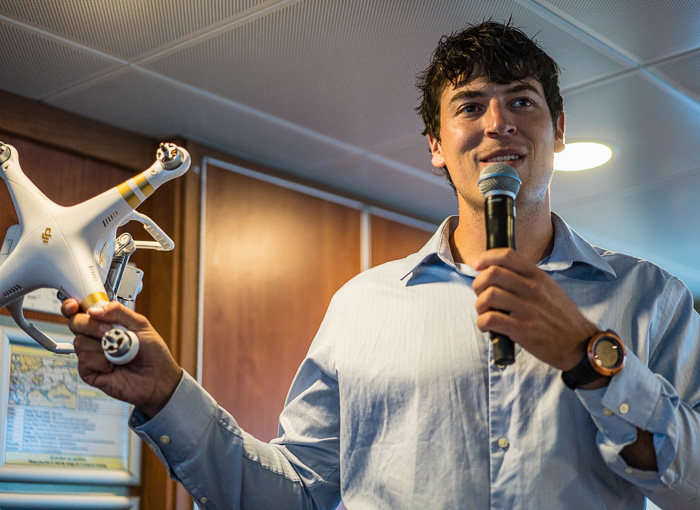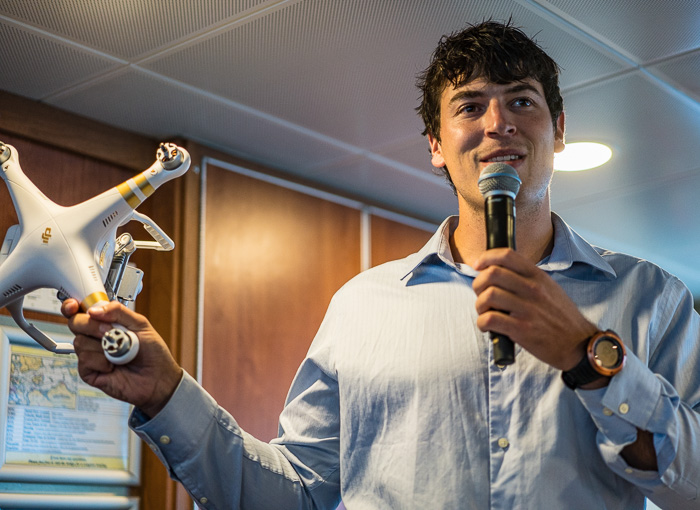 There was a naturalist/artist/culture expert to tell us what we were about to see or explain what we had seen: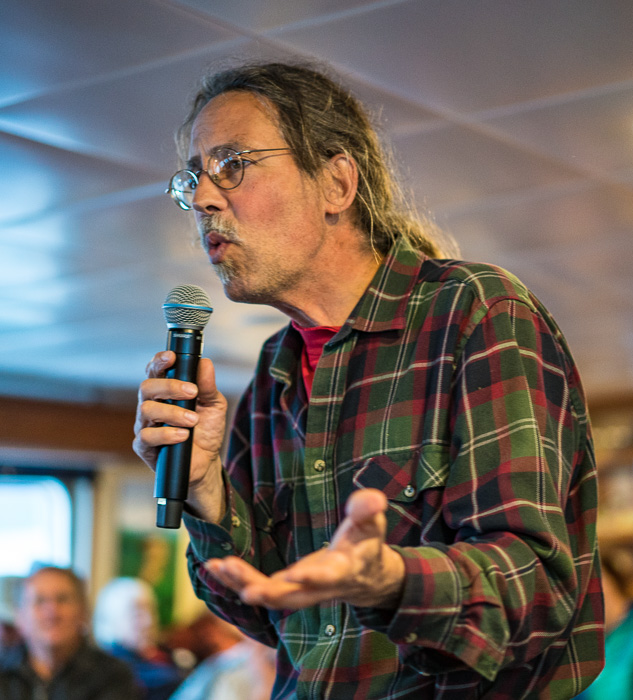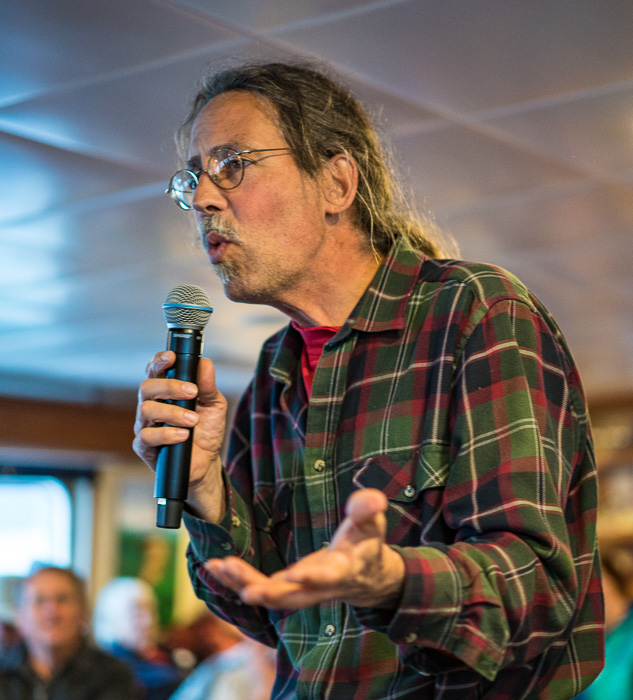 There was another naturalist and an underwater specialist, who dove every day in the frigid waters and showed us videos at night.
Our photographic instructor was Jonathan Kingston, and he was really helpful to less-than-expert photographer passengers: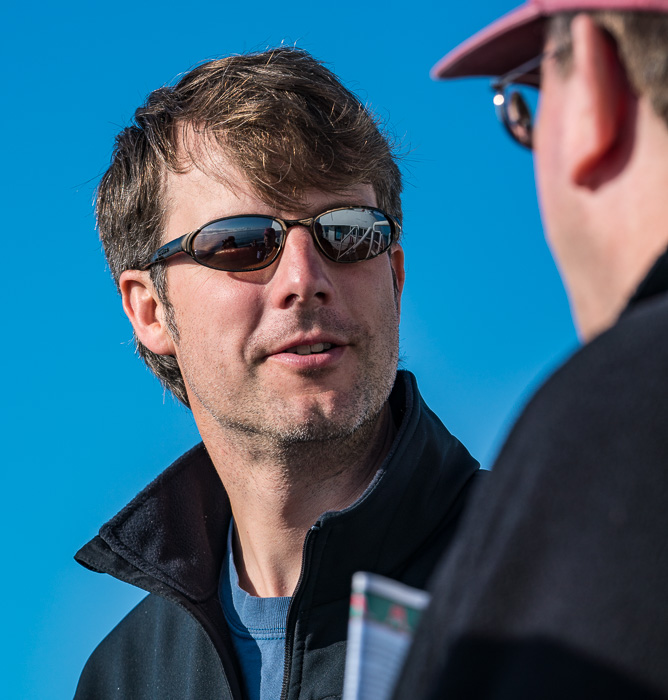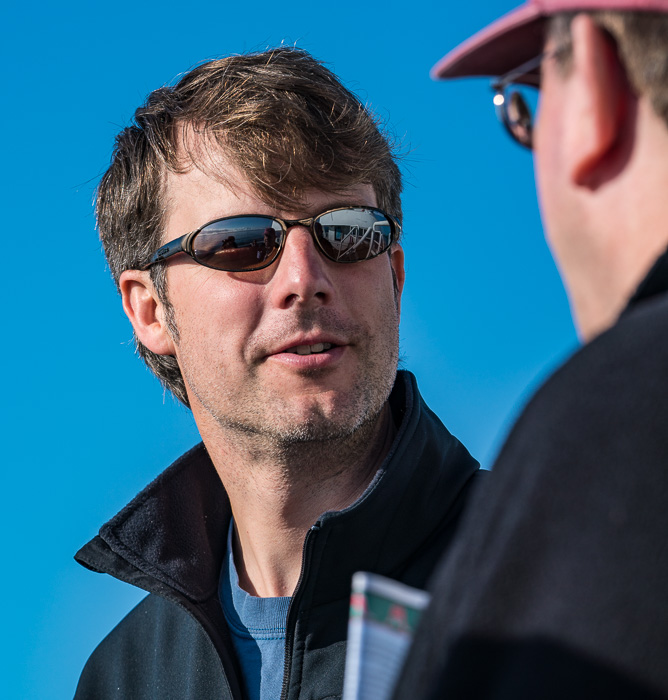 And, last but not least, the famous National Geographic photographer, Flip Nicklin: