I went to Death Valley for the weekend. I took an IR-modified Sony a7, and an unmodified a7II, plus three lenses: the Coastal Optical 60mm f/4, the Nikon 28mm f/1.4 D, and the Zony 35mm f/2.8 FE.  I ended up using the Nikon 28 on the IR camera almost all the time.
I placed a spare battery and a charger next to my case as I was packing, but I must have forgotten to put them in, because they were nowhere to be found when I got to Furnace Creek, and when I got home, there they were on the desk.
The Sony alpha 7 cameras have a fearsome reputation of chewing their way through batteries, so I was worried.
I needn't have been.
I made more than 1500 exposures on the IR-modified a7 the first two days, and checked the camera's battery on the morning of the third: 52%. I swapped the nearly-full battery from the a7II in, then made about 300 exposures on the last day. When I got home, the camera said the battery was 82% charged.
I am surprised and pleased. I was shooting panos, had auto review turned off, and only turned the camera on when I thought I might want to make an exposure. I'm sure all that contributed to my results. The first battery was a  Wasabi 1.3 amp-hour unit, and the second a Sony 1.02 amp-hour one.
Here is a first cut at some of the pictures.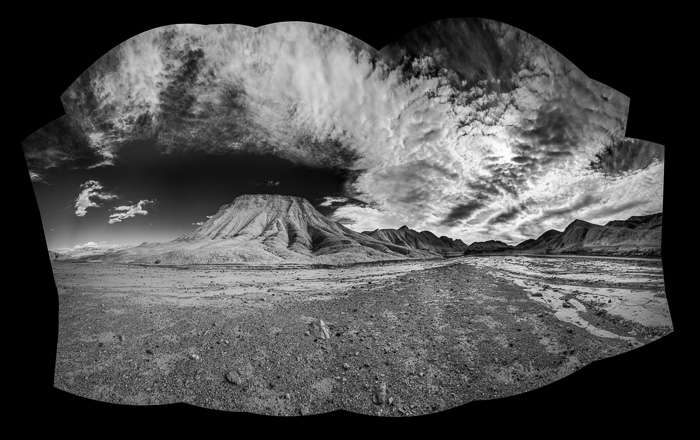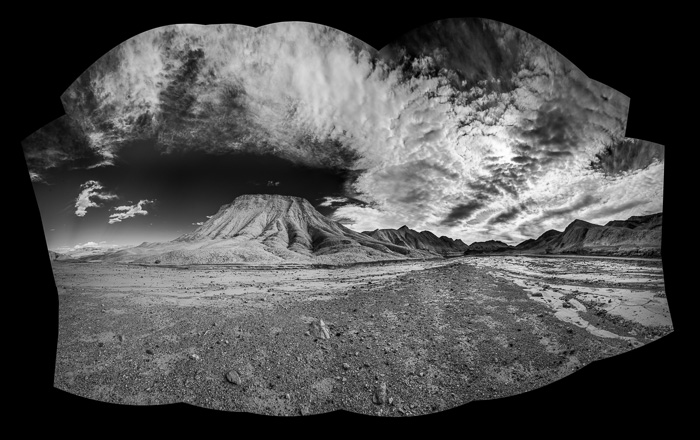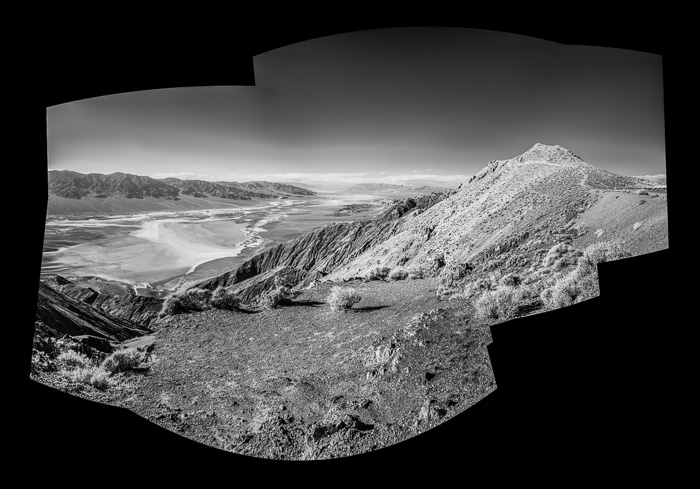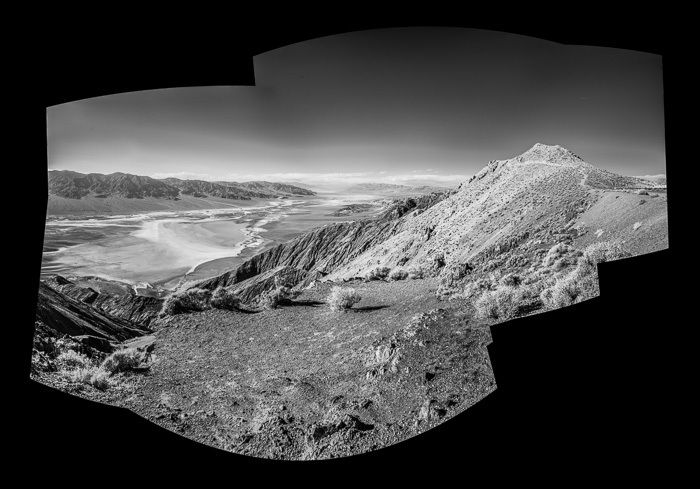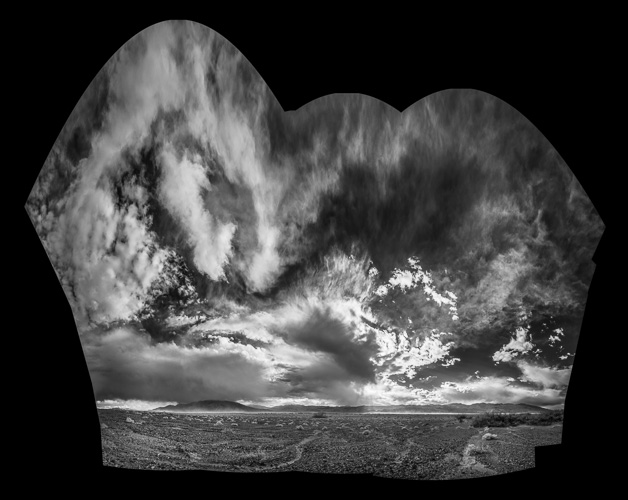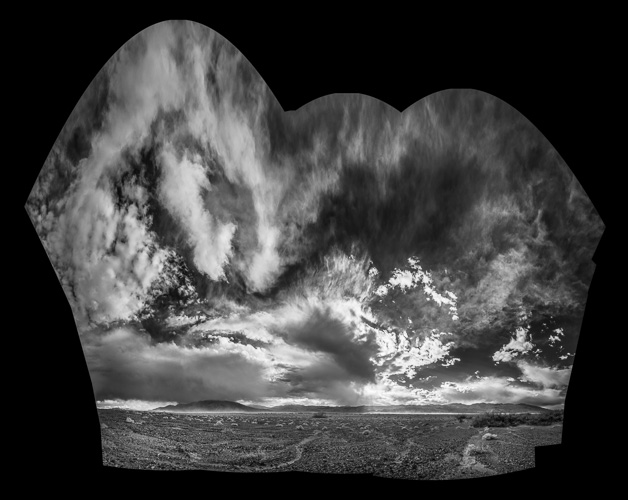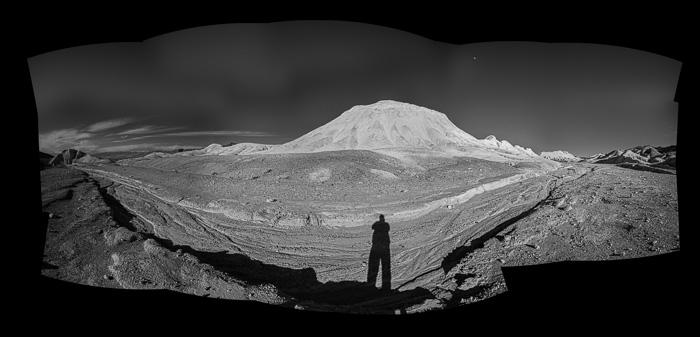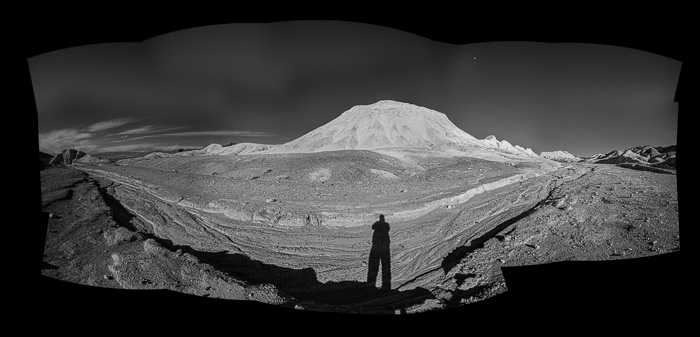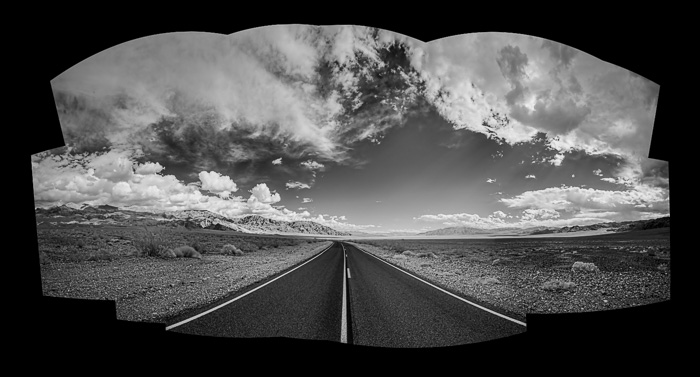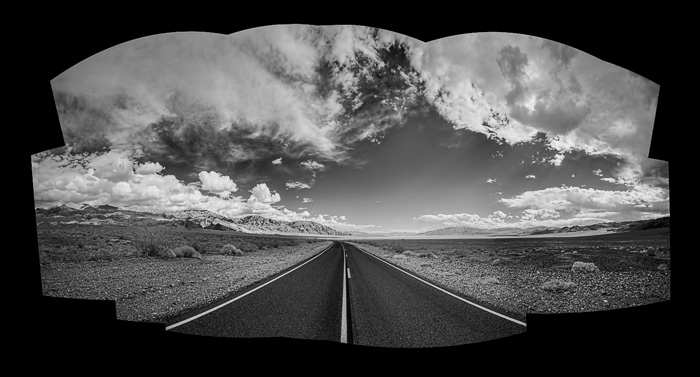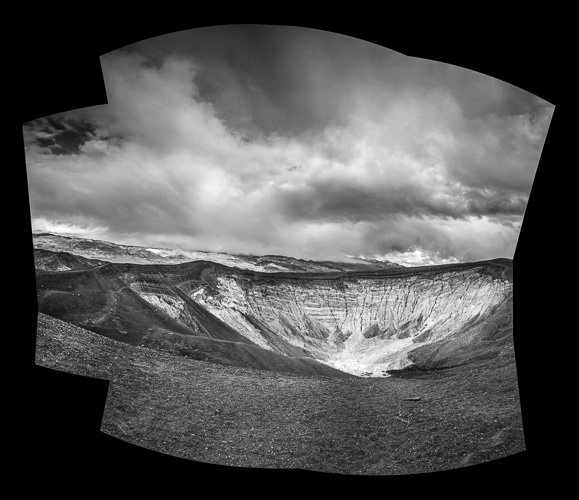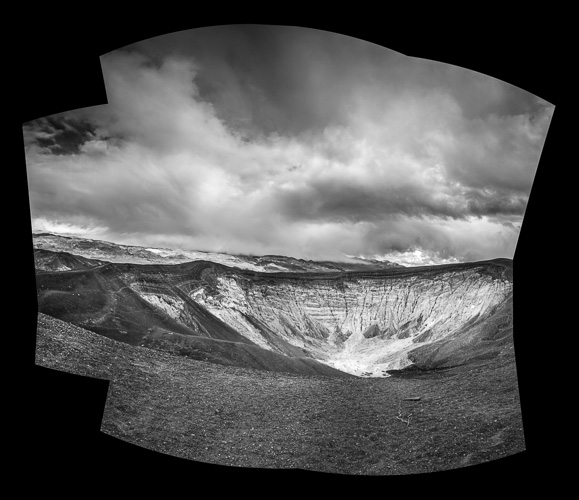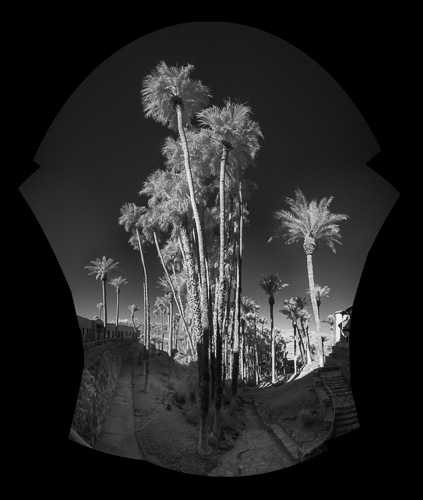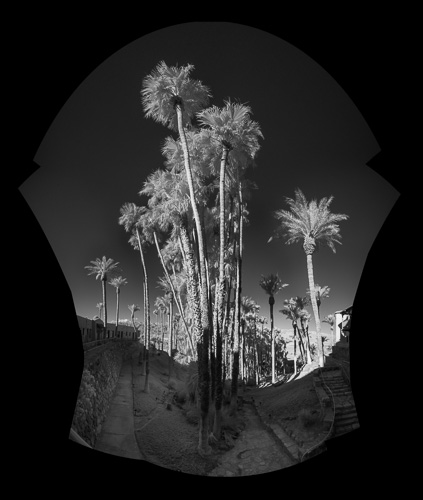 And one I-was-here-and-so-was-the-rainbow record shot: