It has been speculated that using live view, because it heats up the sensor, will add to the shadow noise in images, and should be avoided. An extreme twist on this point of view says that you shouldn't use mirrorless cameras because, with the exception of the M240, their live view is on all the time, wrecking havoc on your shadows.
That didn't sound right to me.
In a 68-degree F (20 degrees Celsius) room, I set a D810 up in manual mode, with 14 bit raw file precision. I set the ISO to 800, which is the highest ISO on the D810 where there is no clipping of dark-field images. There happened to be an Otus 85 on the camera. I left it there, secure in the knowledge that the dark field images would be of very high quality. I set the shutter to EFCS at 1/2000 second, the aperture to f/16, the shutter mode to single shot, and the exposure delay to 0. With the lens cap on, I made a series of several exposures with live view off, and another series about a minute apart with live view on.
I brought the images into RawDigger, and selected nearly the whole frame.
Here's the histogram of the first image: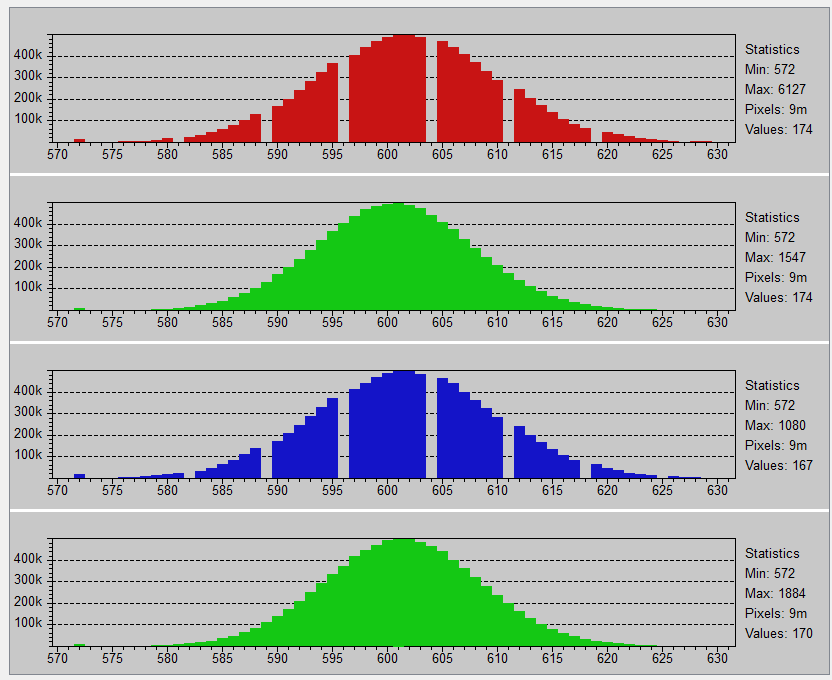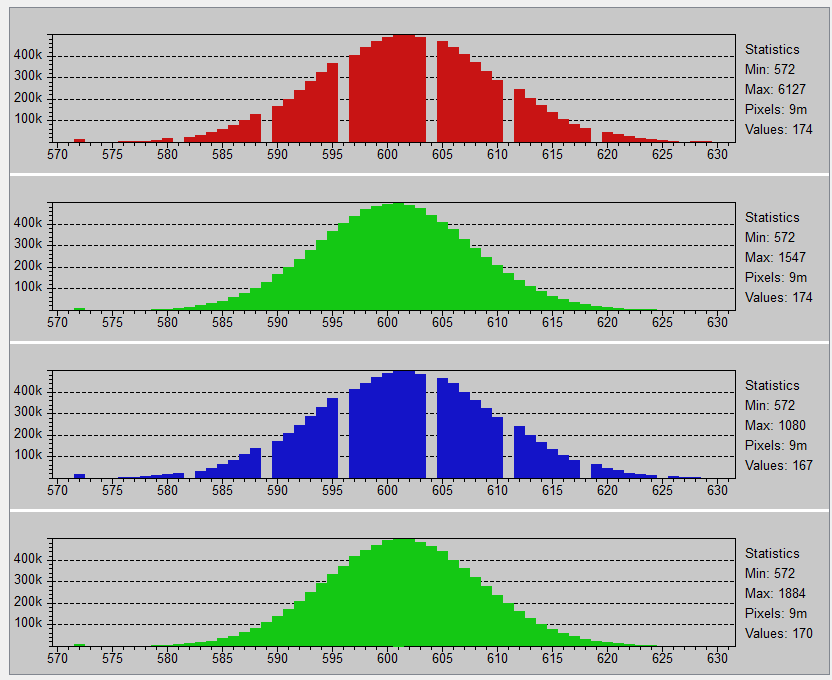 The gaps in the red and blue pixels are due to Nikon's white balance prescaling.
I plotted the average standard deviation (aka sigma) of all four channels vs exposure number. Here's the graph: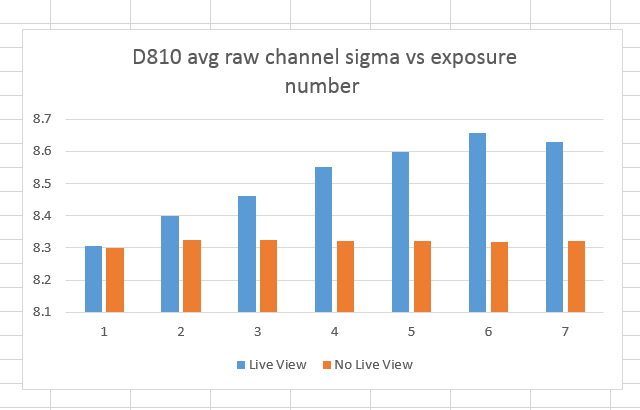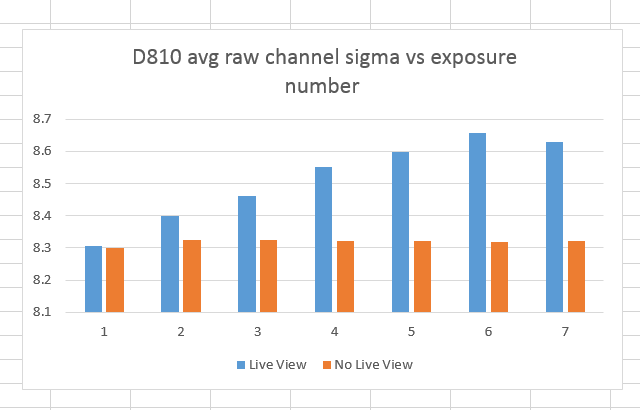 The vertical axis is the standard deviation measured by the ADC count. You can see that the self-heating introduced by live view is in evidence. You can also see that the effect of that heating is tiny.
If we look at just a 200×200 pixel central sample, we can see an even smaller effect, indicating that the main component of the heat-induced live view noise is pattern noise;