I've tested the D4 in other lighting conditions, with other subjects, with success so far. I've also attempted correcting the Sony NEX-7 using the same technique. The correction turned out to be remarkably similar (or maybe not remarkable; Nikon uses mostly Sony chips in their best cameras) to the D4: 5000K, +6G.
The NEX-7 color histograms exhibit behavior that is odd when compared to the luminance histogram. I could choose settings that got the green histogram right, or settings that got the luminance histogram right. I chose to calibrate the luminance histogram, since that's what you see in the corner of the viewfinder before you trip the shutter.
Here's the final calibration image, although it appears that the subject doesn't seem to be important: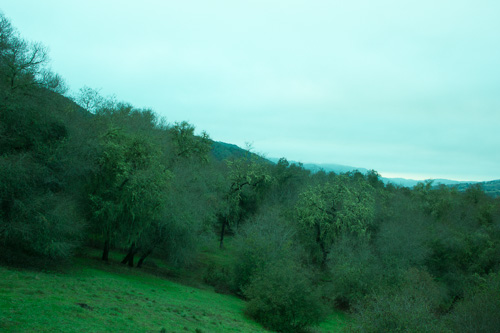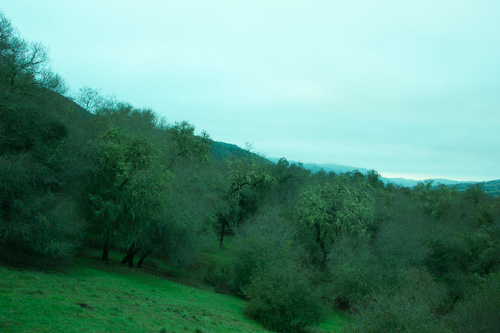 Here's the in-camera histogram: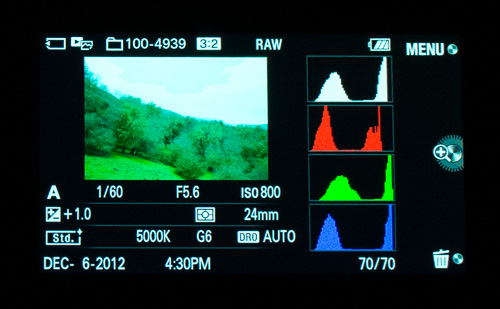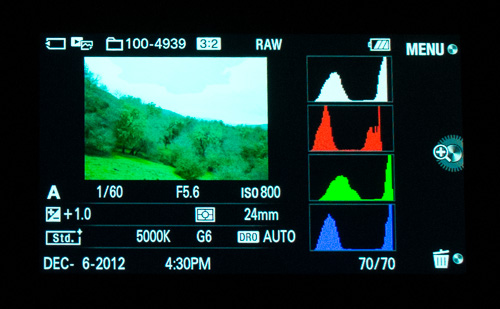 Here's the Rawdigger histogram: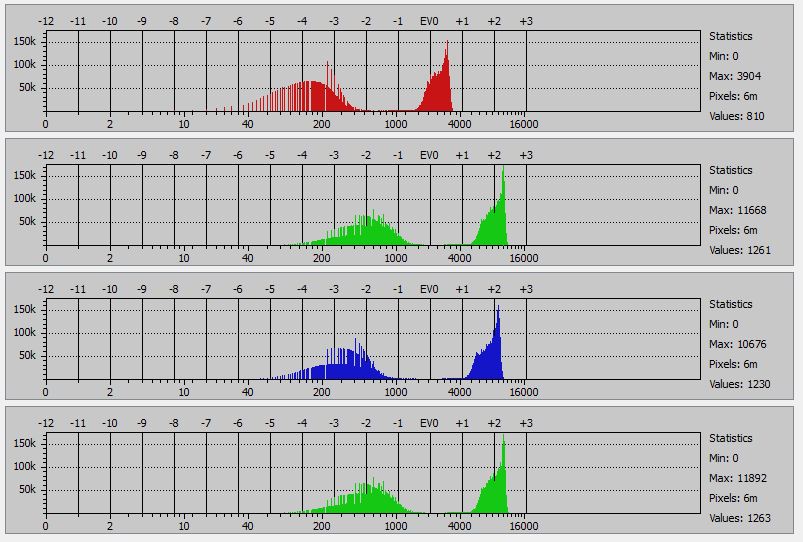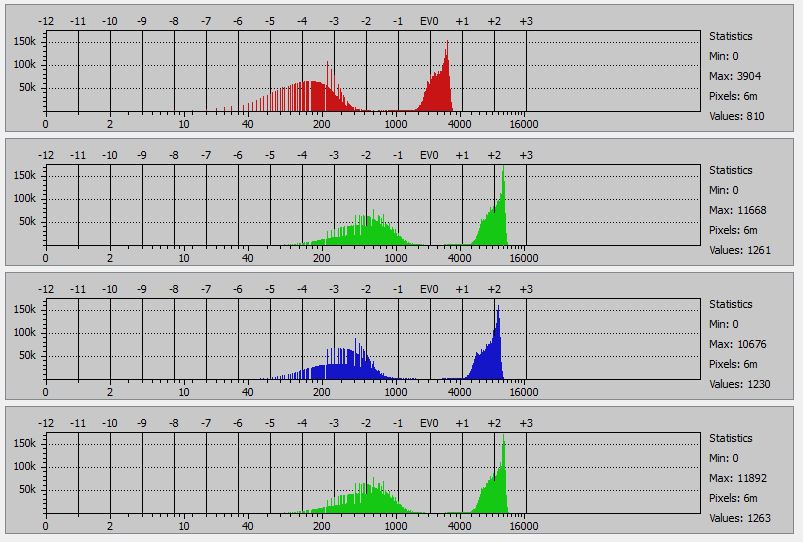 The live histogram capability of the NEX-7 combined with making that histogram approximate the true raw histogram is a marvelous thing. It means you can select your preferred exposure mode (mine is aperture priority for most things) and make whatever ETTR corrections you want with the exposure compensation dial as you compose the picture. No trial exposures to see the histogram are required. Makes for a fluid image-making style without sacrificing quality.