This is a continuation of testing of the following macro lenses :
Sony 90mm f/2.8 FE Macro
Leica 100mm f/2.8 Apo Macro-Elmarit-R
Zeiss 100mm f/2 Makro-Planar ZF
Nikon 105mm f/2.8 Micro-Nikkor G VR
The test starts here:
The first series of tests is aimed at determining focus shift and longitudinal chromatic aberration (LoCA) at 1:2 (half size on the sensor), See this page for the test protocol:
The Sony 90mm f/2.8 FE macro debuted last year to rave reviews. It uses internal focusing, and had a focusing ring that is slid back and forth to invoke autofocus or manual focusing. It has a 270-degree focusing ring throw, which is marginal for accurate manual focusing. It has optical stabilization, and a handy focus lock button on the front of the barrel.
Let's look at LoCA first. At f/2.8: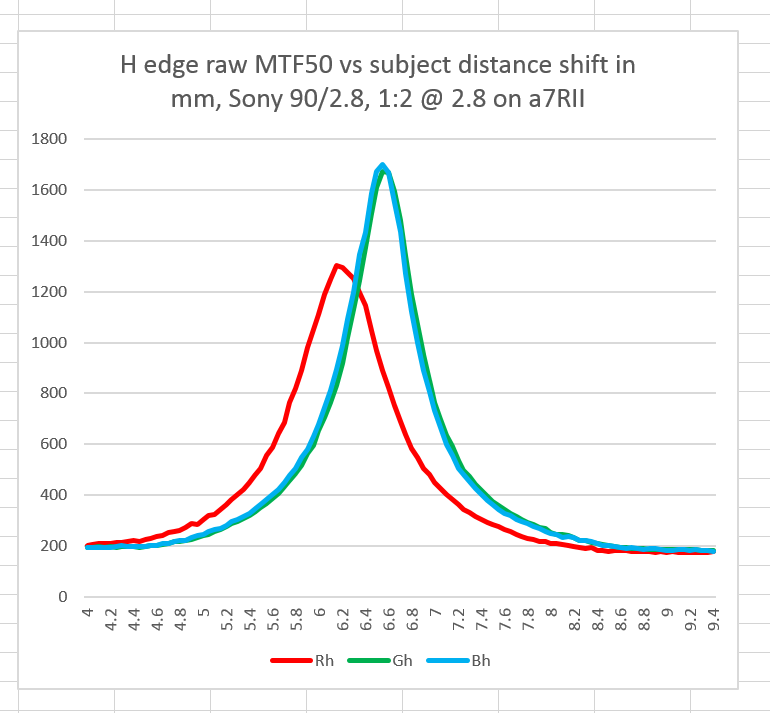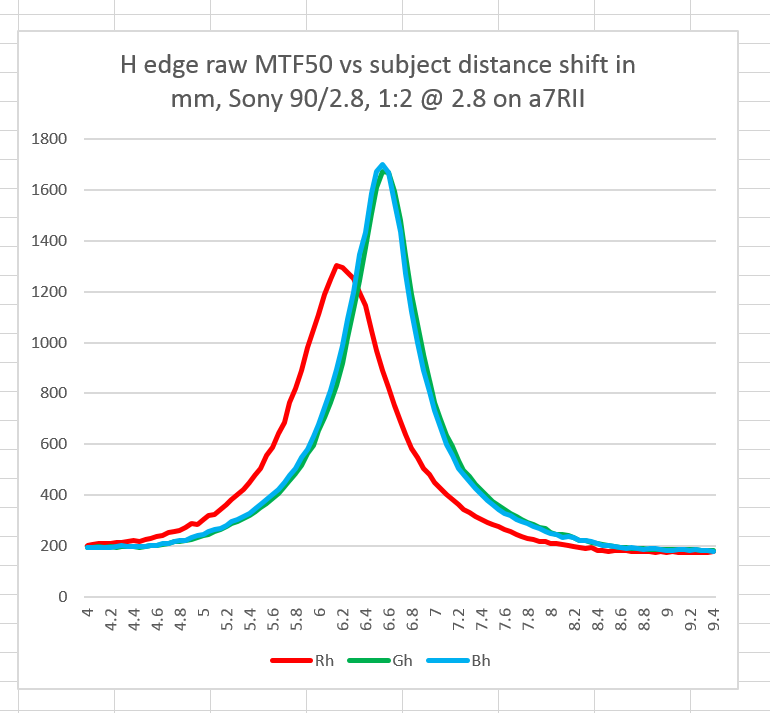 The vertical axis is MTF50, measured in cycles per picture height (cy/ph). The horizontal axis is camera position shift in mm. The points on the left side of the graph are with the camera farther away from the subject than the points on the right. I used a 50 um (0.05 mm) step size. The three raw channels are plotted. Three things are apparent:
The blue and green channel peaks occur at identical distances.
The red channel peak occurs farther away from the subject — the very definition of LoCA — but the difference is well under 1 mm.
The sharpness obtainable, as measured by the height of the peaks, in outstanding.
At f/4: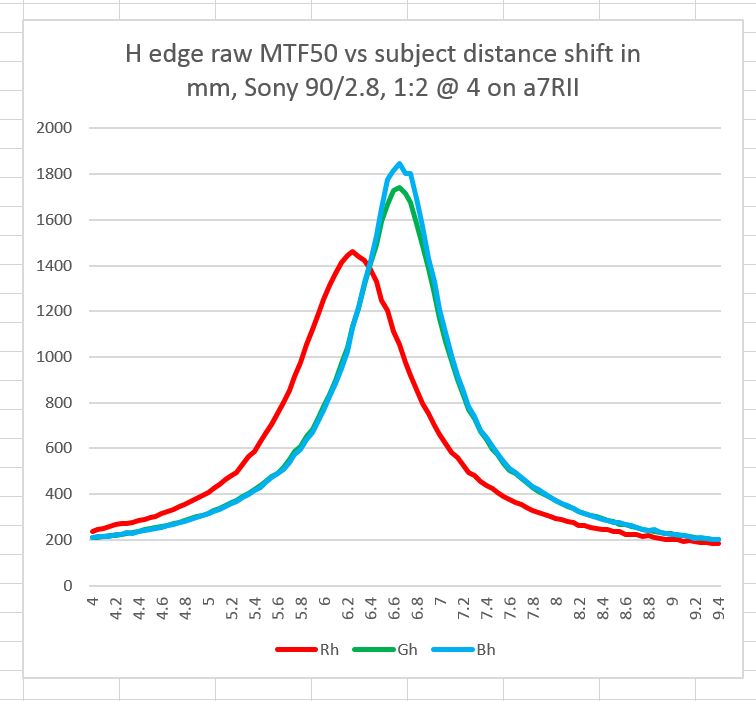 The lens get sharper, but little else changes.
At f/5.6: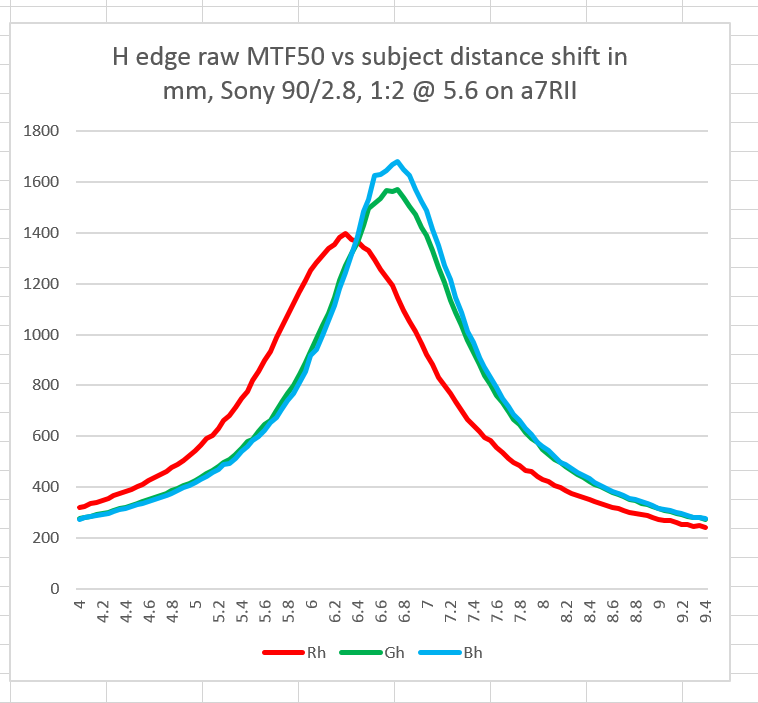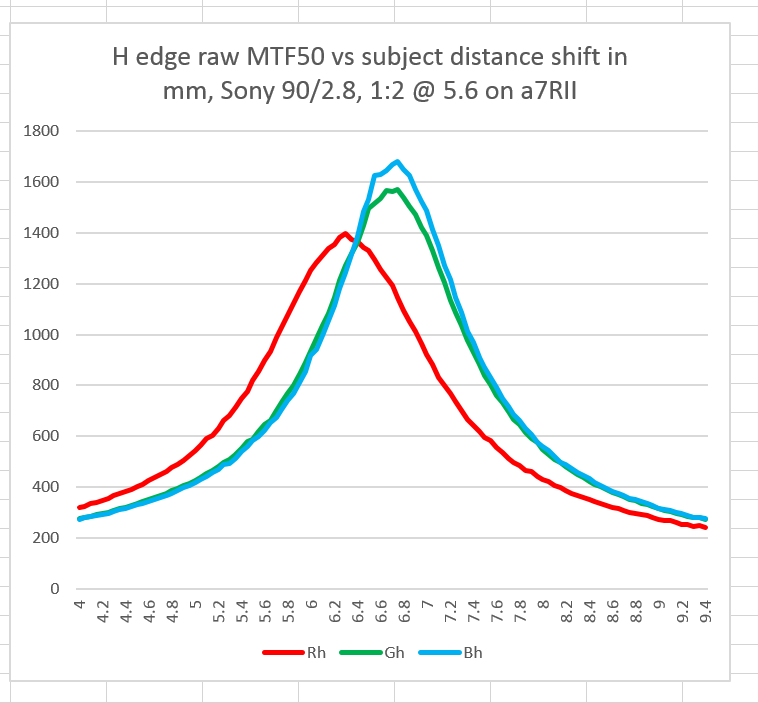 Not quite as sharp. The LoCA remains low.
At f/8: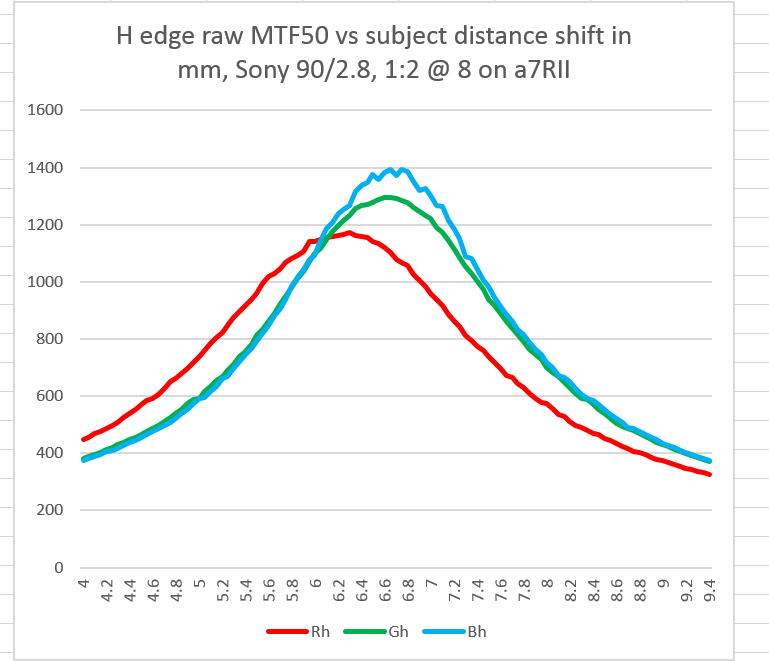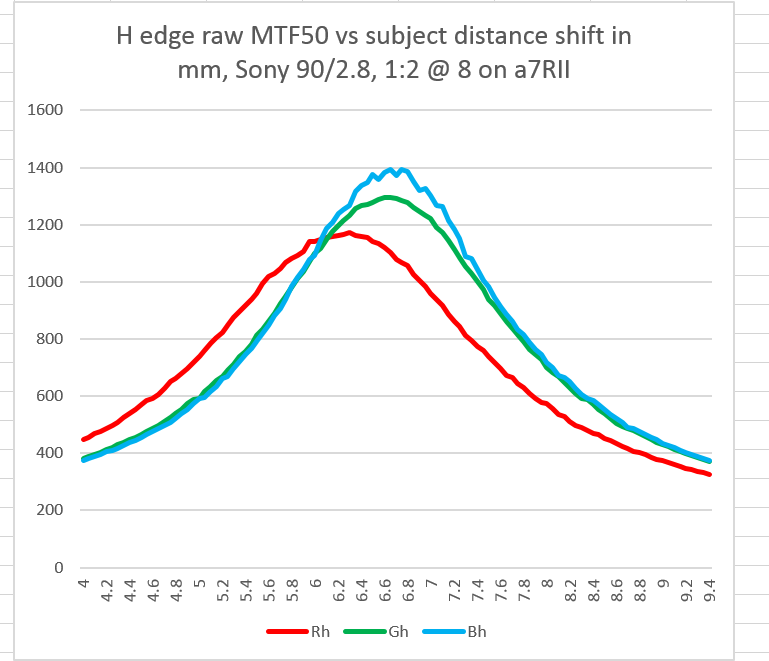 The depth of field is starting to swamp out the LoCA.
At f/11: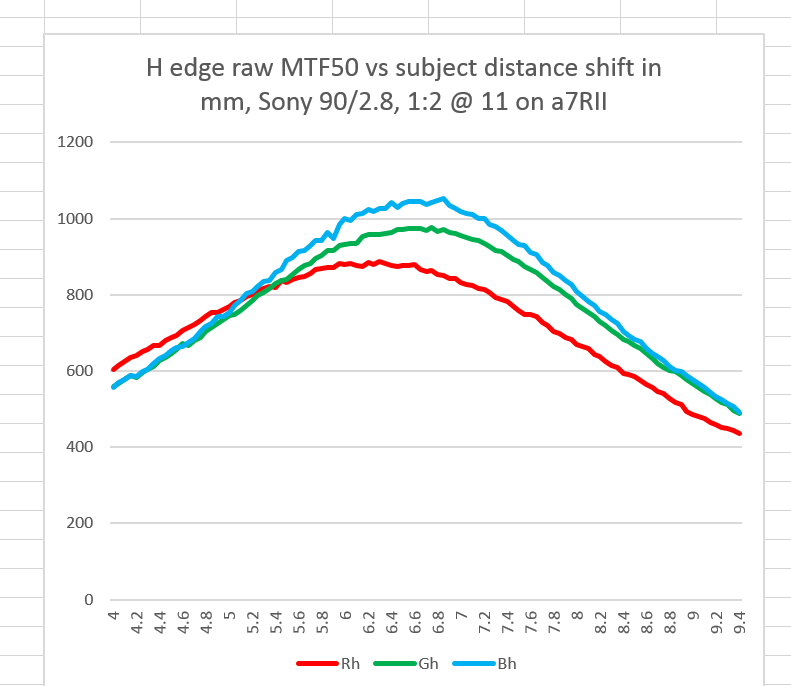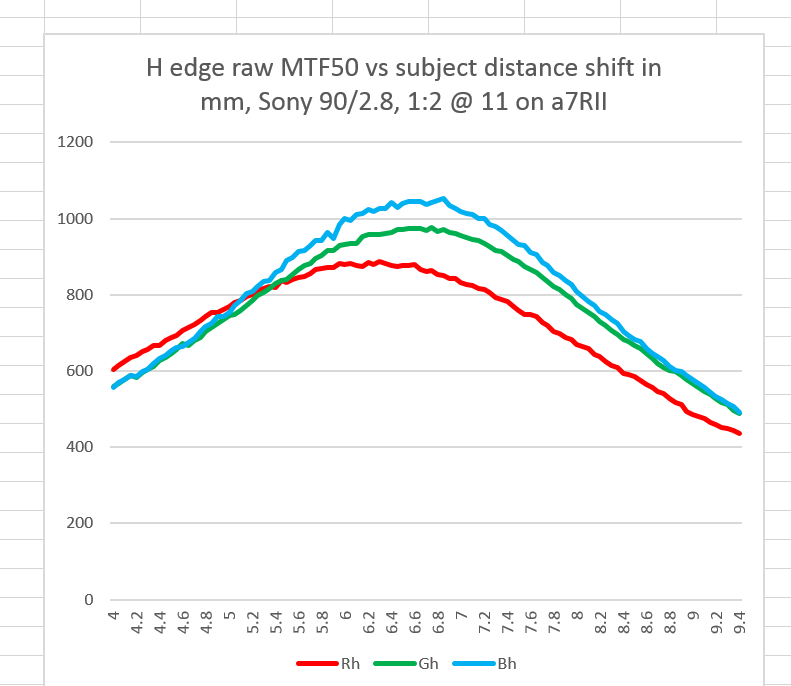 The LoCA is inconsequential.
Now we'll regraph the same data in order to show focus shift.
In the red channel: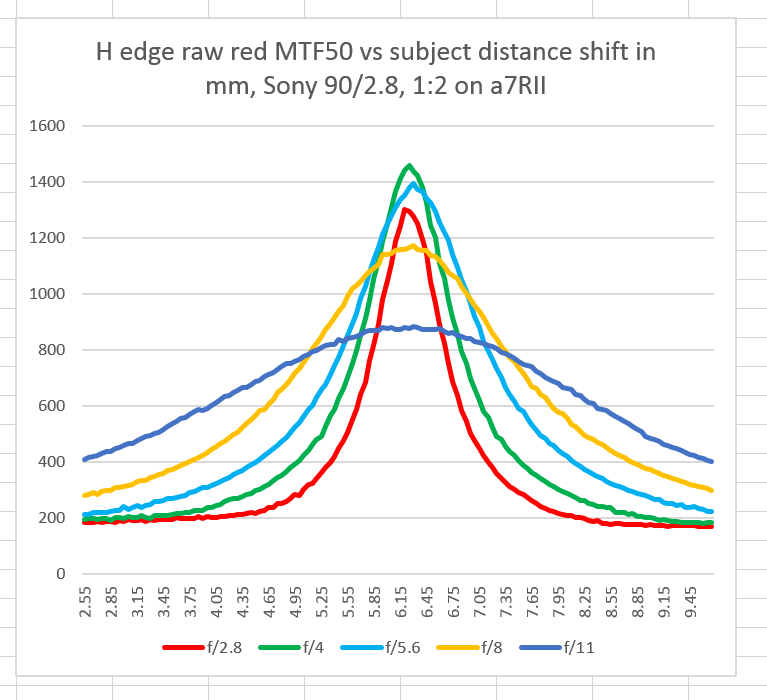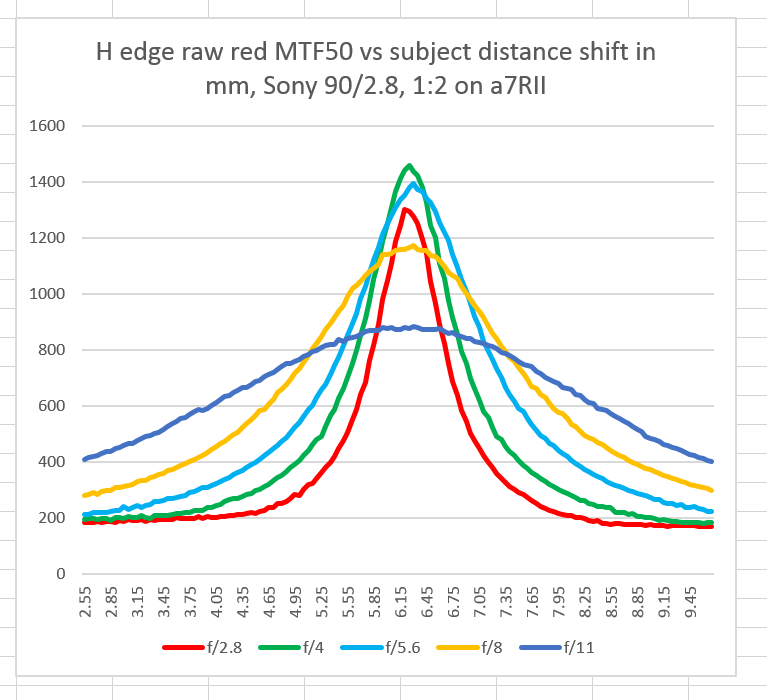 This is astounding. Focus shift is essentially nonexistent.
In the green channel: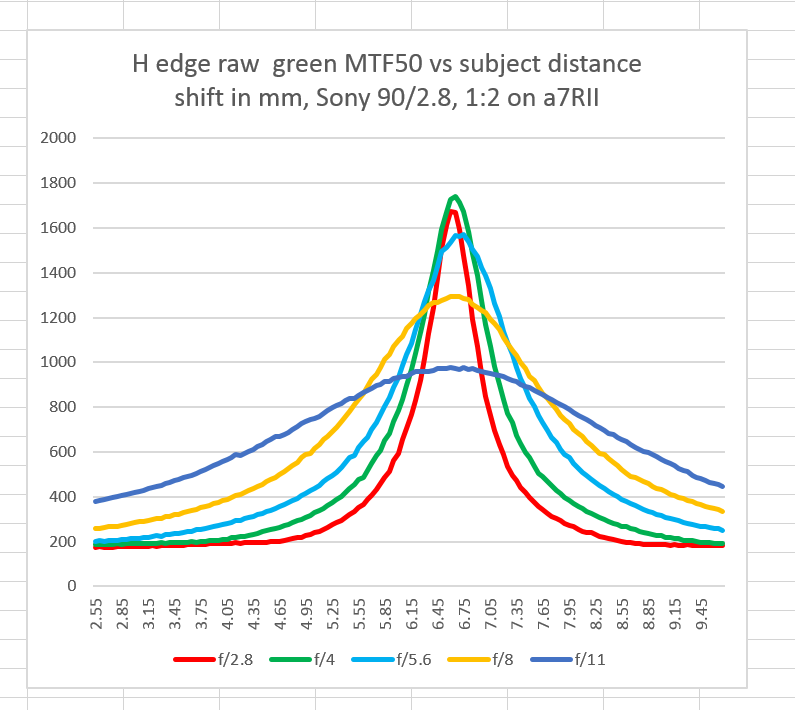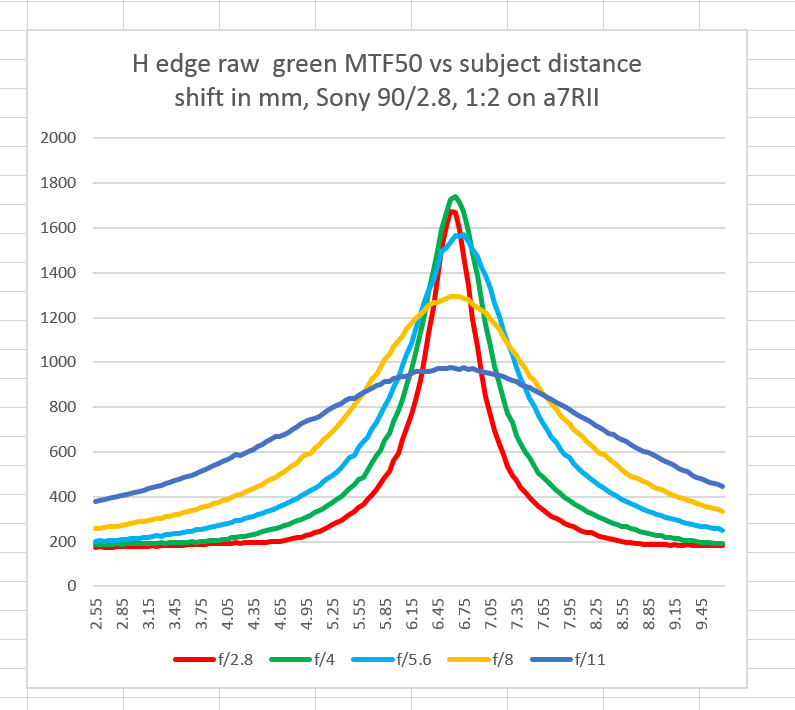 Same idea.
In the blue channel: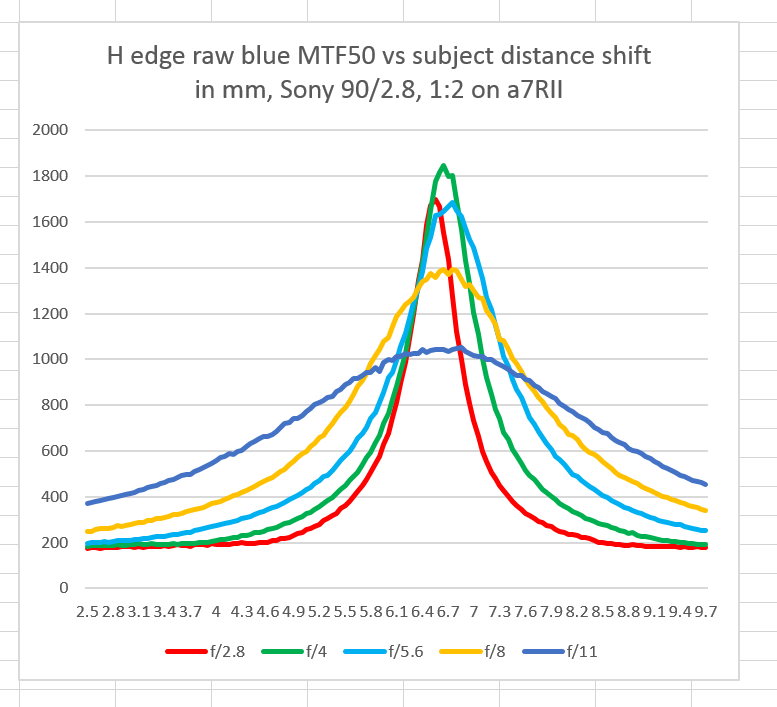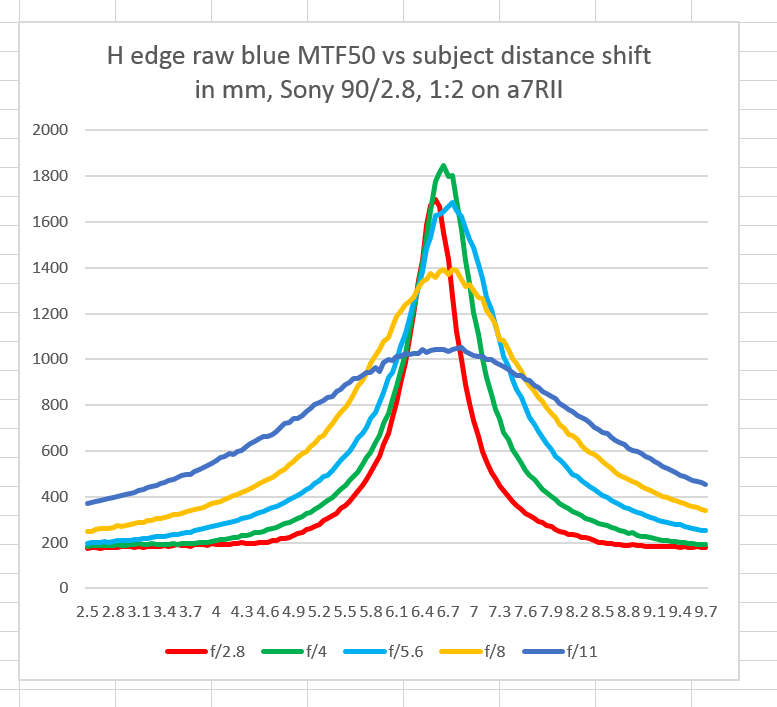 Now we can see a tiny bit more focus shift.
I am very impressed.