This is a continuation of a test of the following lenses on the Sony a7RII:
Zeiss 85mm f/1.8 Batis.
 Zeiss 85mm f/1.4 Otus.
Leica 90mm f/2 Apo Summicron-M ASPH.
AF-S Nikkor 85mm f/1.4 G.
Sony 90mm f/2.8 FE Macro.
The test starts here.
A reader thought that point spread functions (PSFs) might be better for analyzing chromatic aberration. Imatest can't do those, but it can do the one-dimensional cousin, the line spread function (LSF).
I gave it a try. Batis wide open, on-axis vertical edge: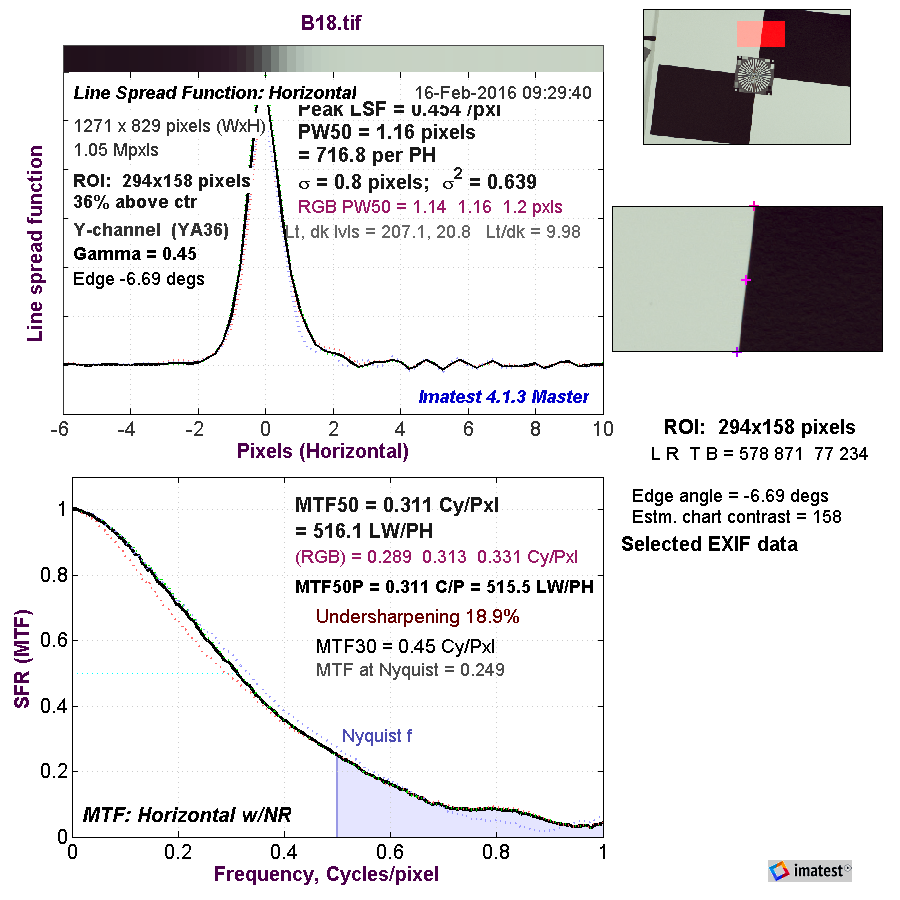 Nikon wide open, same edge: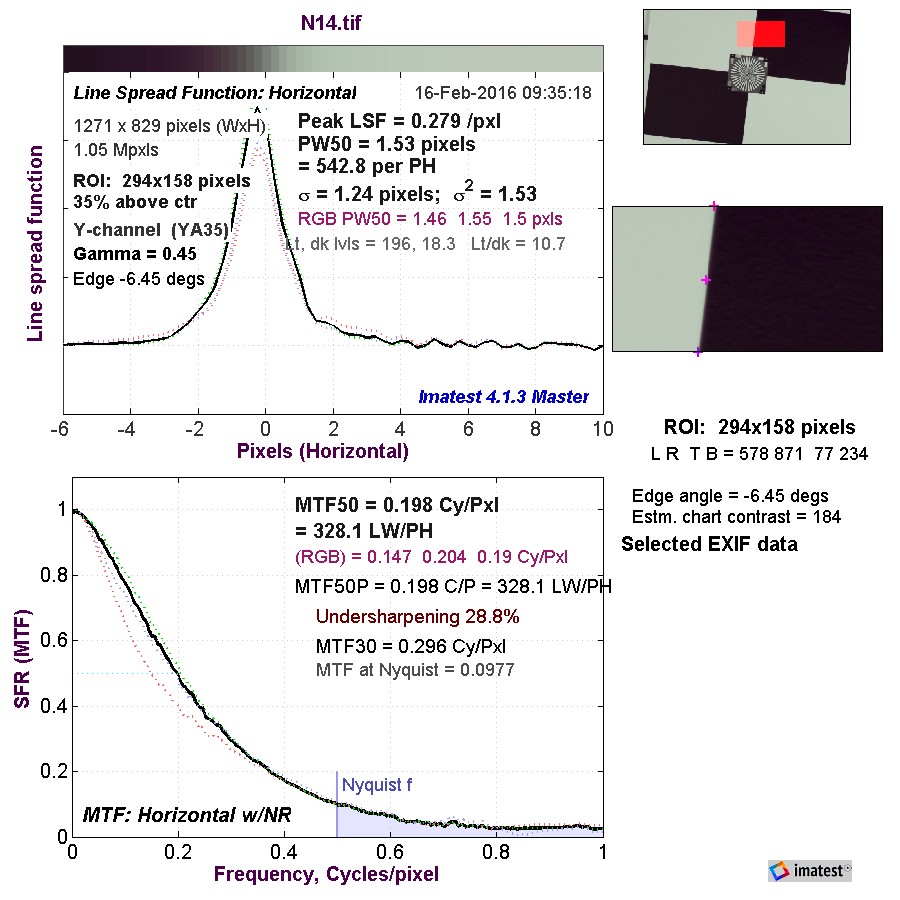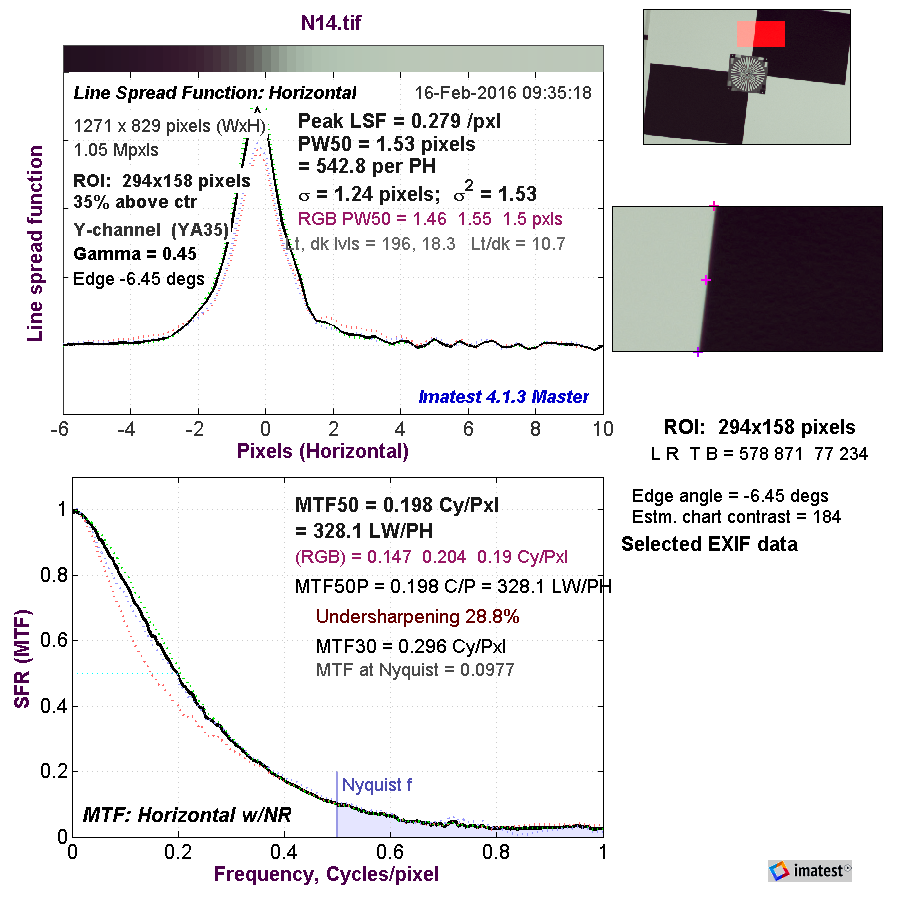 The first thing that's wrong is that Imatest writes text over the part of the graph you really want to see. The second thing is that I don't think this is as intuitive as the other CA plots we've been looking at.
[Addendum follows}
Jack Hogan sent me a LSF that he did with MTF Mapper that doesn't have text all over it.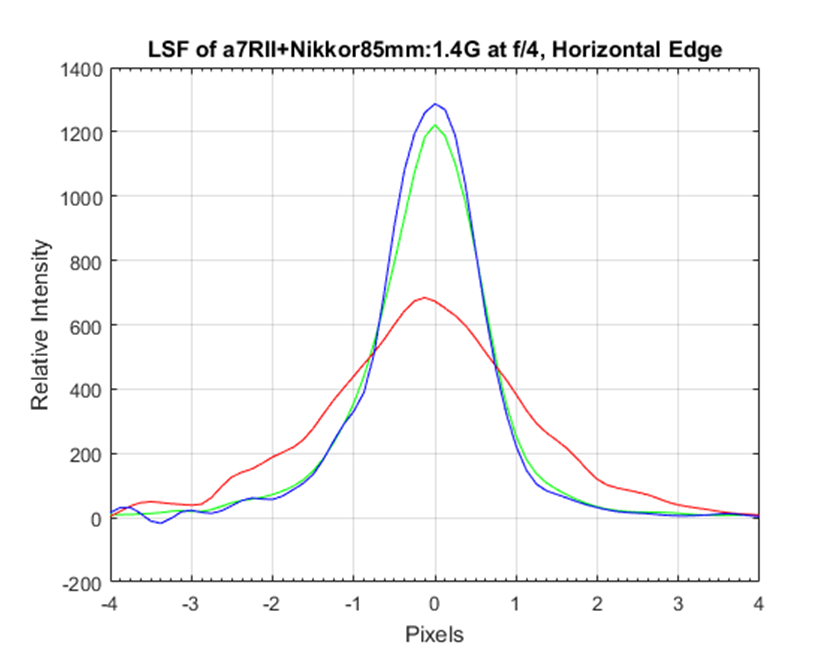 I can see that it's telling me that the blue is the sharpest, followed by the green, with the red far in arrears. I can't tell what it's saying about CA though, except for the slight shift to the left for the red layer.  The location of the peaks may be a good indication of how much shift there is with wavelength, but I'm at a loss to look at a curve like this and say how visible the CA is. Anybody want to help out?