Now, let's look at Lightroom, and make sure it works the same way as Photoshop.
Because Lightroom does some default processing on images, we see histogram depopulation when we first bring an eight-bit image into the program: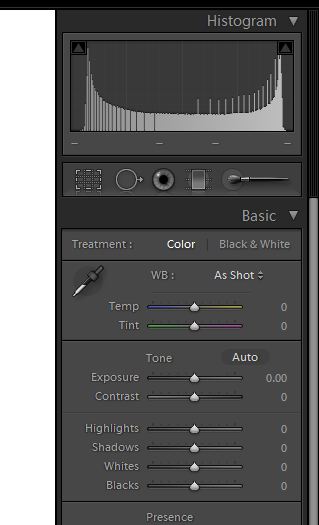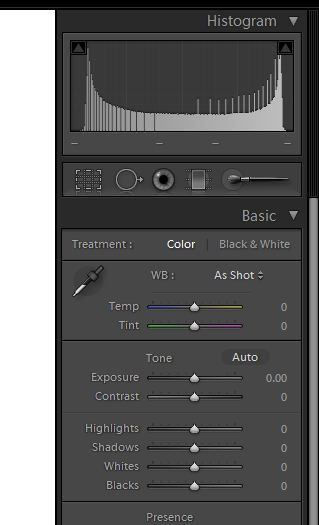 But we can't see histogram depopulation if we bring a 16-bit image in: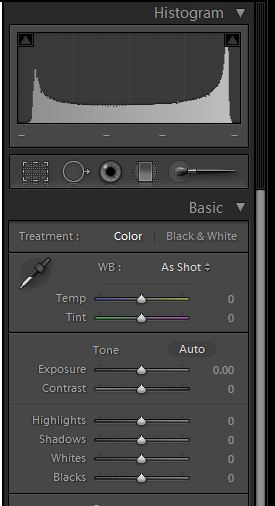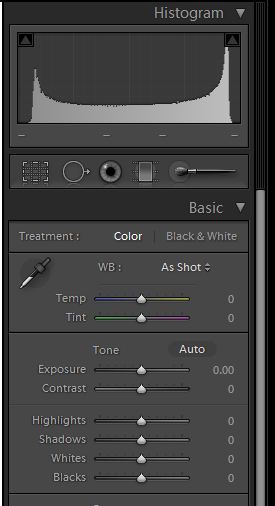 Here's what we get if we darken our 8-bit test image with a Lightroom curve.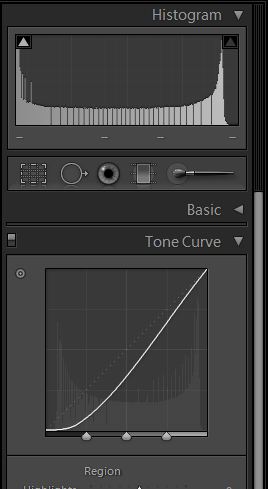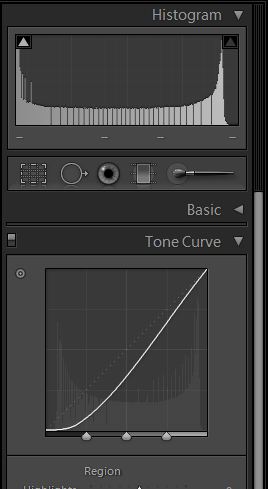 And here's what we see if we lighten the 8-bit image: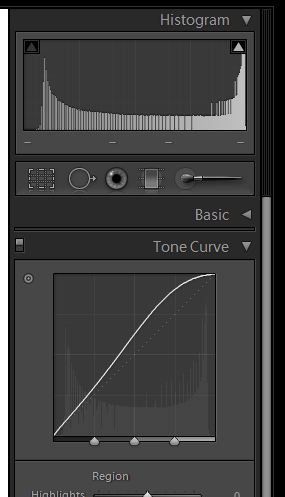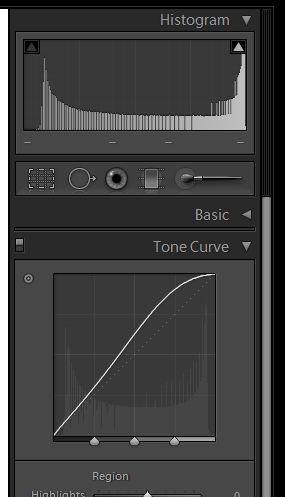 If we darken a 16-bit image the same way, we get no visible depopulation: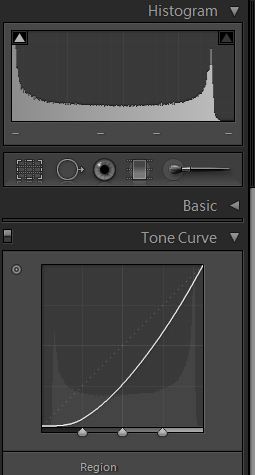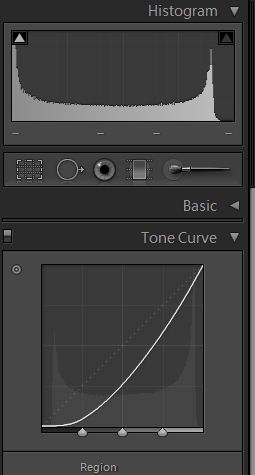 We don't get depopulation if we lighten it either: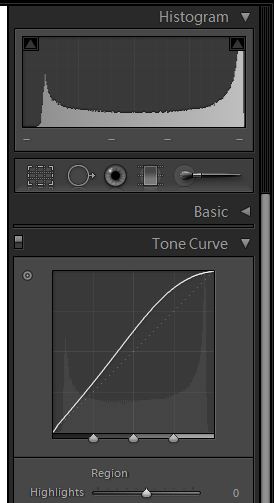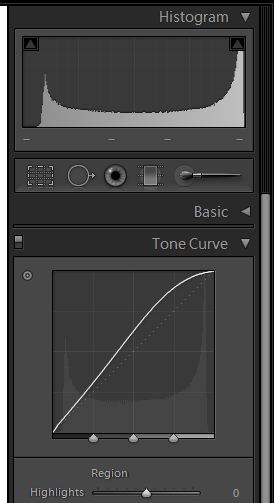 While we're at it, let's check out the effects of some of the sliders in the Lightroom "Basic" panel. They are not restricted to point processes, so we may see some differences.
First, let's take an eight-bit image and  pull the highlights down brutally. We see histogram depopulation: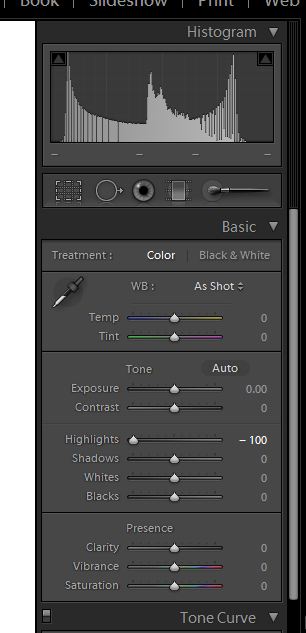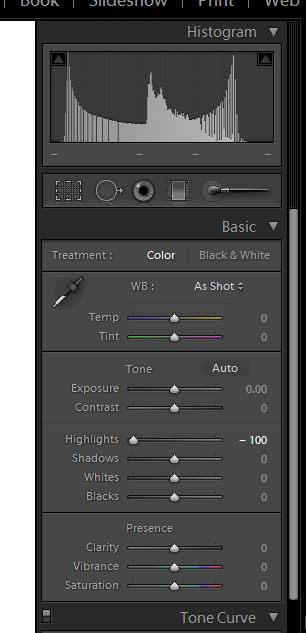 We see histogram depopulation if we boost the shadows on an 8-bit image: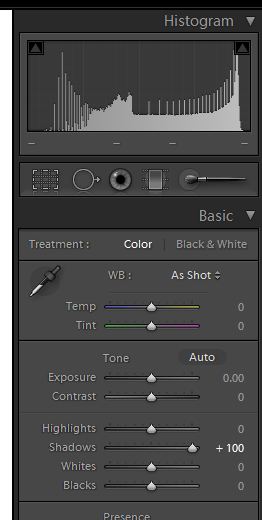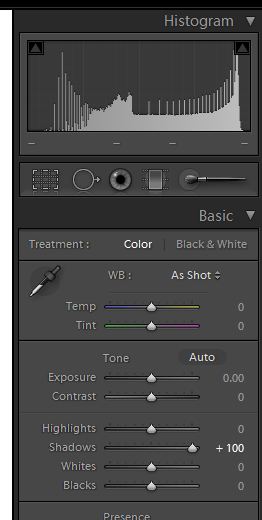 We don't see any depopulation when performing the same operations on 16-bit images: