This is the fifth post in a series of tests of the Fujifilm GFX 100, Mark II, which was released this week. You can find all the posts in this series by going to the Categories pane in the right hand panel and clicking on "GFX 100 II".
In the past, I've measured the scan time of electronic shutters by photographing an analog oscilloscope trace of the output from a function generator. That was effective, but it took a while to set up and was a difficult experiment for some people to understand. So these days, I've been using a quick-and-dirty method: photographing light from an LED that's modulated at 120 Hz. I didn't use a lens for this, I just pointed the camera at the light source. I use single shot losslessly compressed raw at about 1/2500 second shutter speed at ISO 80. The high shutter speed was chosen to force the bands to be better defined, and thus easier to count.
Now with the electronic shutter (ES) enabled, single shot mode, and 14-bit raw precision: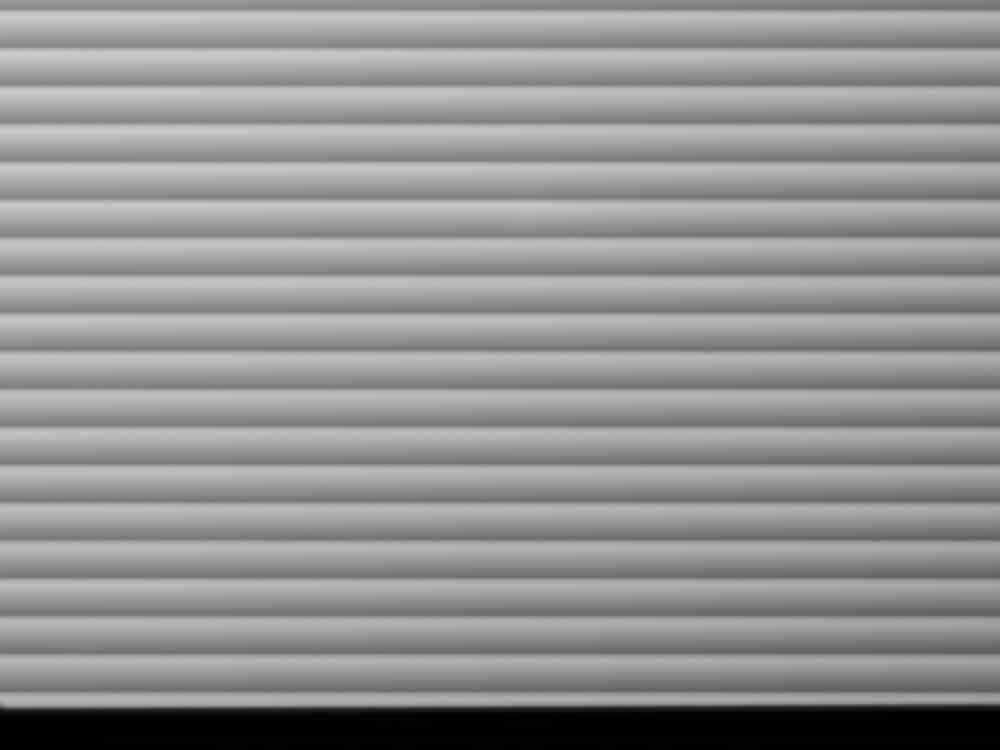 I didn't have the camera square to the light source, so I'm going to have to guesstimate how many bands there would be in the black region. The LED cycles at 120 Hz, which means the spacing between the dark lines is 8.33 milliseconds (ms). There are about 20.5 bands from top to bottom. That means it took the shutter 8.33*20.5 =  171 ms to make the trip. That's about 1/6 of a second.
That's just a hair longer than I measured with the GFX 100 and GFX 100S, and is within the tolerance of the test.
Now setting the raw precision to 16 bits: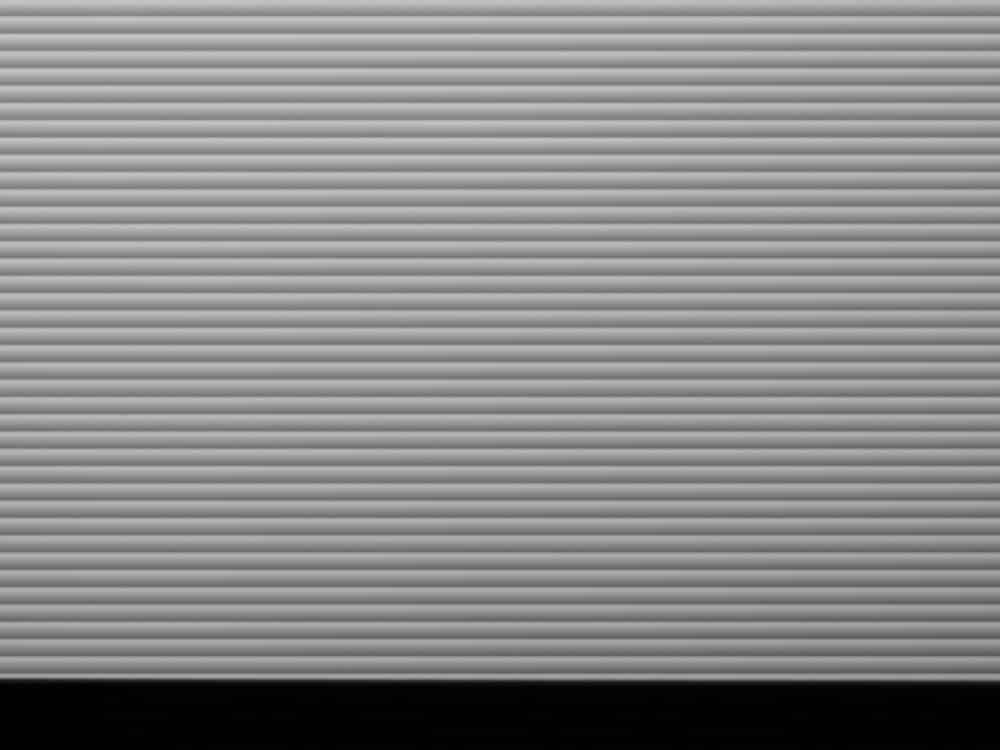 Now there are 42 bands. 8.33*42 = 350 ms, or about 1/3 of a second.
This is exactly the same as the GFX 100 and the GFX 100S.
Fuji has advertised the GFX 100 II as having a faster readout rate than the GFX 100S. From the looks of this test, that ain't right.