This is the fifth in a series of posts on the Sony a9. The series starts here.
The biggest news about the a9 is the electronic shutter. Sony says it's fast, but they don't say how fast? Is it only half-fast? (Sorry, couldn't resist.) The electronic shutters on previous Sony a7x cameras have scan times which vary from about 1/14 second to 1/30 second for a full frame image.
I set up an oscilloscope, set the time base of 1 millisecond per division, attached a function generator to the vertical input, and set the trigger mode to free run. Then I took a picture with the mechanical shutter in EFCS mode at 1/1000 second: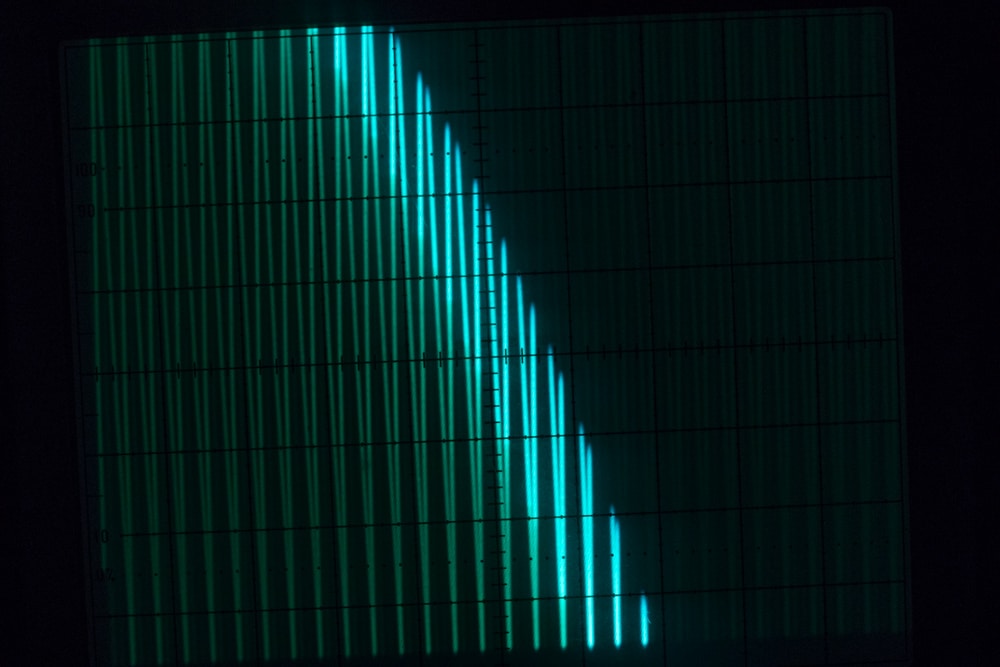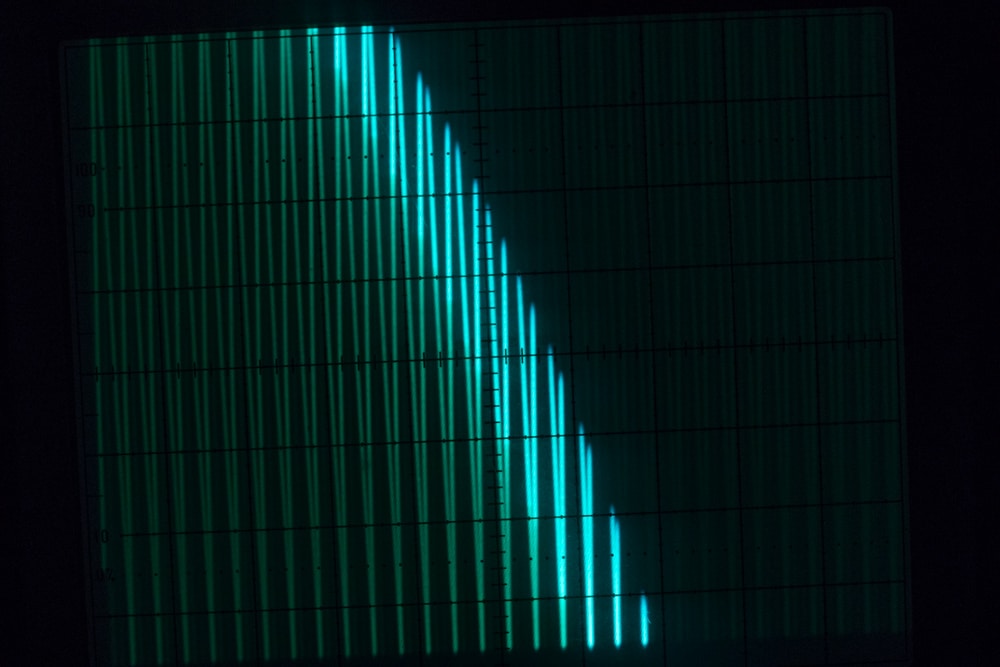 The scope trace runs from left to right, so earlier time in on the left. So the shutter runs from the top of the image (bottom of the camera) to the bottom of the image (top of the camera).
Then I did the same thing with the electronic shutter: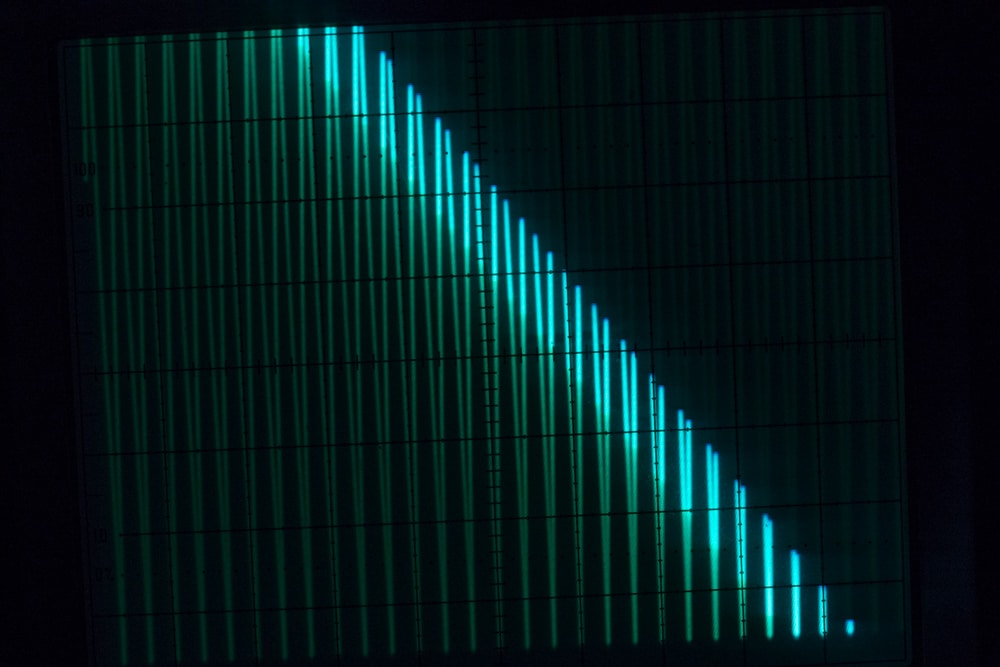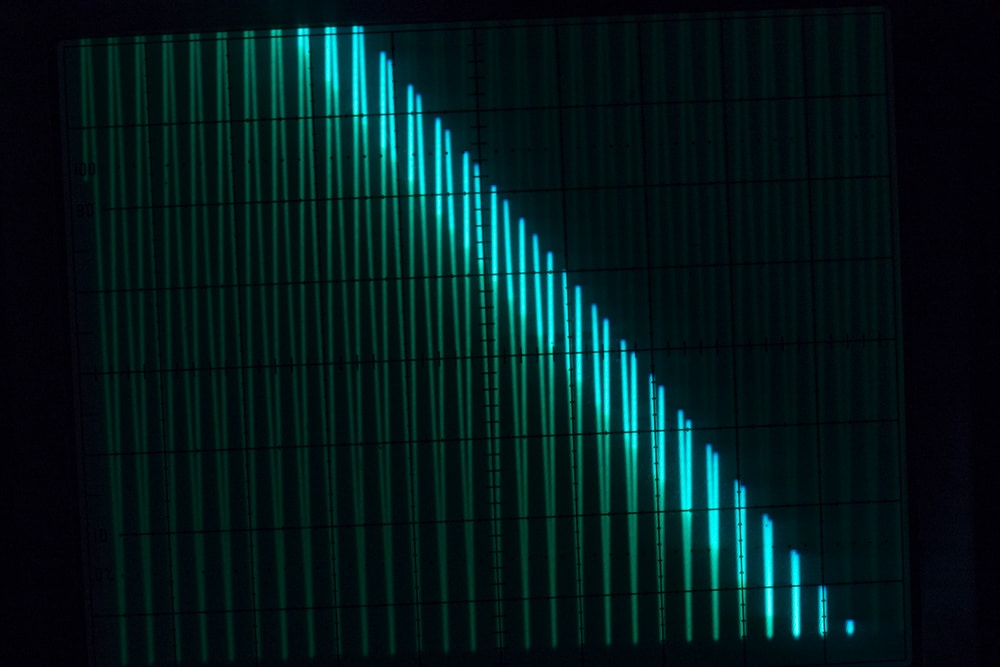 It is slower, and also more linear. You can see the mechanical shutter accelerating at the top of the top image.
Superimposing both images in the same frame and making some construction lines: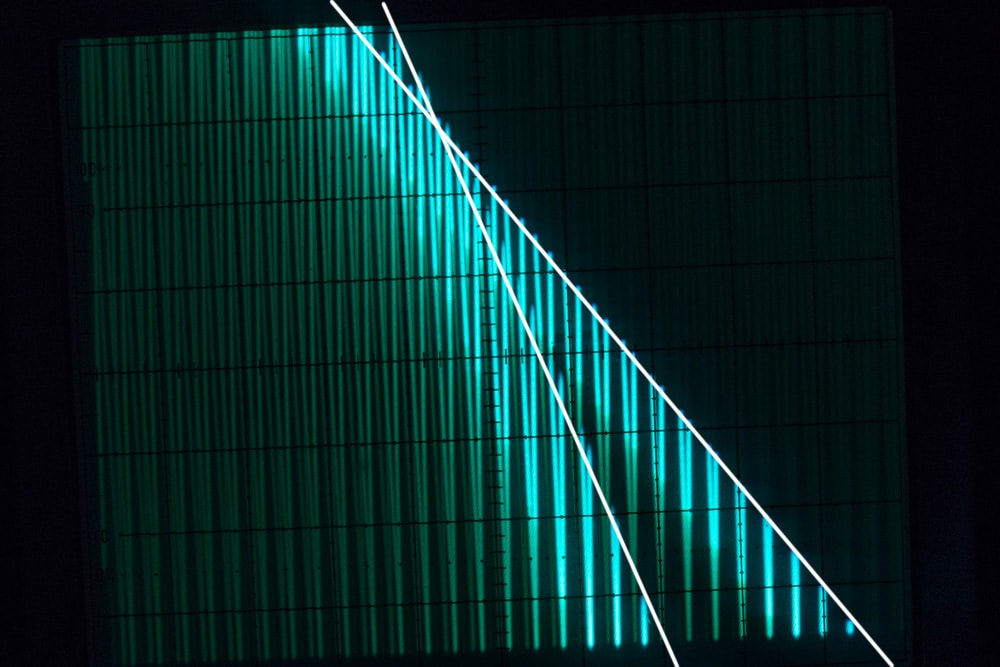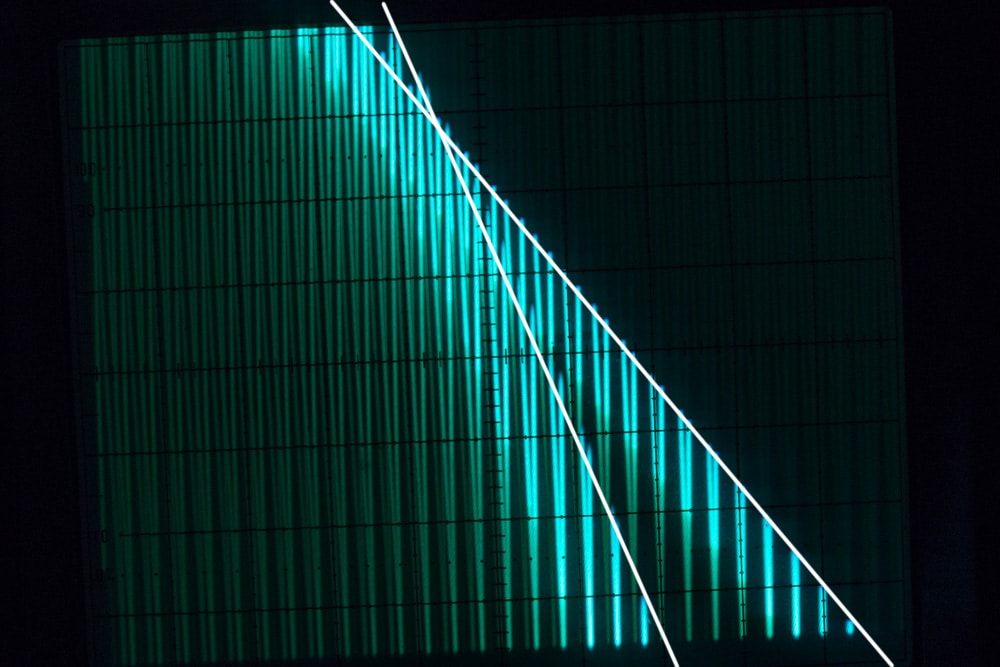 It's hard to see the vertical lines which are the time base divisions, but here's what I see. The mechanical shutter takes about 3 and a half divisions, or 3.5 milliseconds, to get from the top to the bottom. That's a little slower than 1/300 second. The electronic shutter does the job in a little over six divisions, or 6-plus milliseconds. That's about 1/150 second.
That speed puts the a9 silent shutter a little slower than the slowest of the a7x mechanical shutters. That's quite an accomplishment.
There may be a clue in the maximum shutter speed of the a9 in ES mode, which is 1/32000 second.
The a9 sensor height is 4000 pixels. Let's say the transit time is 1/150 seconds. That means the reset signal and the read operation both move up the sensor at 600,000 rows/second. To have a 1/32000 second exposure, the read operation would have to be 600,000 / 32000 = 18.75 rows behind the reset operation. The non-integer result of this calculation probably means that my measurement is wrong. If it were 18 rows, then the scan rate would be 576,000 rows/second, and the transit time would be 1/144 seconds.
If it's 20 rows, then the scan rate would be 640,000 rows/second and the transit time would be 1/160 second.
I'm liking 1/160.