When we photographers capture images, how much quality should we strive for? A lot depends on how much we know about the eventual use of the image.
Why not just strive for the highest possible quality? Once you say that's your goal, you've signed up for very expensive equipment, the use of a tripod almost all the time, a camera bag that's too heavy to carry for any distance, and probably a big collection of lights, stands, reflectors, soft boxes, gobos, and the like. And maybe an assistant or two.
Not many of us want to go there. So we compromise. How much we should compromise depends on our objectives for the images.
If we're shooting for the web, a very small sensor is all we need, if the image can tolerate the deep depth of field that goes along with that decision. If the light's bright, we may even be able to get away with a cell phone.
If we're making small portfolios – say 6×8 inch images– a micro four-thirds camera will probably do the job. We may or may not need a tripod. We might need lights, though.
The magazine market isn't what it used to be. Neither is the book world. But let's consider them anyway. Now we need to consider the intent of our images. Does the image need sharpness, smooth tonality, elegant shading, and lighting that pops? We're probably talking full frame 135-style cameras, and maybe medium format. If we're doing fashion or product work, bring on the lights, diffusers, and assistants.
If we're selling prints, how much capture quality we need depends on the size of the print. I don't buy the theory that people back up as the print gets bigger, so resolution doesn't matter. I think the bigger the print, the more variation in viewing distance you get. Time and time again, I've seen people back way up so they can get the gestalt, and then bore right in so they can see the details. When you see somebody doing that to your work, you don't want the whole thing to fall apart if the viewer is a foot away. Big prints need big sensors. Big sensors need big lenses. We probably need heavy tripods, too.
Thus, when we trip the shutter, we should have a pretty good idea of how big a print we'll ever want to make from that capture. That's a tall order. Maybe it's impossible. Who knows the future?
Here's an example of what I'm talking about. I just received an order for this image (click here if you want to learn more about it):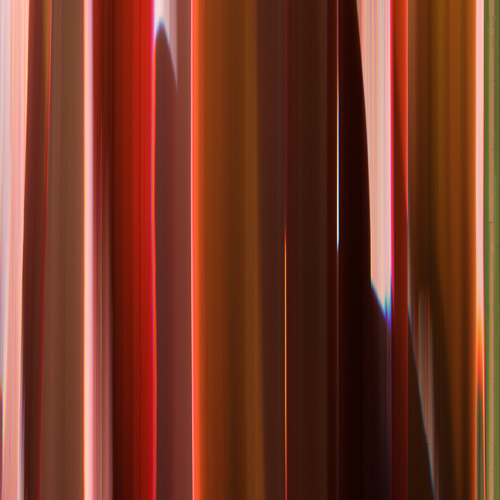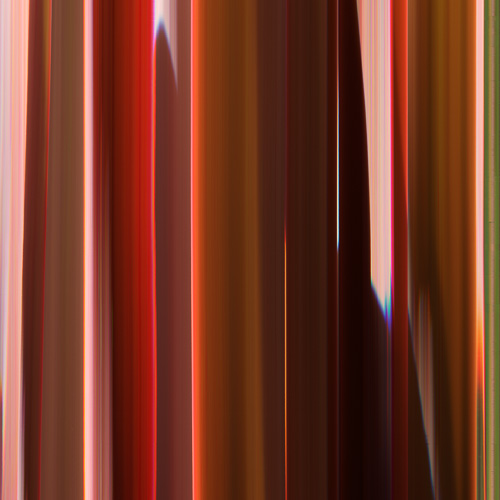 The client wants a 60×60 inch print. When I made the image, I was thinking of large prints — maybe 30×30 — as a possibility, but I had not contemplated one that large. The image is a 6000×6000 pixel squeeze from a 64000×6000 capture. Hence, there's plenty of information in the vertical, but only enough for 100 ppi in the horizontal direction, or 1/3.6 of what is ideal and about half of what I'll usually tolerate in a large print. Fortunately, the image doesn't rely on ultimate crispness to make its point, so I went back to the original capture, and resampled it to 21600×21600. At least that way I'll get to take advantage of all the vertical pixels, even if I'll have to make up some horizontal ones.
However, the available quality could have easily not worked at that size with an image that needed to scream crisp to get its point across. That's an example of a larger point. The attributes of image quality that you should strive to… to what? Not to maximize; that's what this whole post is about. To get to acceptable levels? That sounds so engineering-driven and heartless. Anyway, the attributes of image quality that your work needs to fulfill its mission are the aspects you need to concentrate on.
Trying to build too much quality into our images can lead to far fewer of them, as the cost and hassle of making pictures gradually overcomes our will to make art. Also, having more quality in the files than we ever use in the print is useless. Walking around with nothing better than an iPhone means small images, limited photographic options, and — unless a iPhone happens to be your thing — a restricted ability to communicate as an artist.
The title of today's post is a question that's easy to ask, but hard to answer.