In Photoshop, as installed under Windows, You can choose between Adobe's ACE color engine, and Microsoft's ICM when performing color space conversions. I have been using ACE up to now. I wondered if ICM could produce more accurate results.
In a word, no.
I took the 256 million color sRGB noise image that I'd created earlier and made some one-way transforms to Adobe (1998) RGB and ProPhoto RGB, then measured the accuracy using Matlab. The first think I noticed was that the ICM transforms take a bit longer. That gave me hope that they might be more accurate. The second was that ICM, unlike ACE, respects your choice of Absolute rendering intent  when converting among RGB working spaces.
Here are the error stats, in CIELab DeltaE: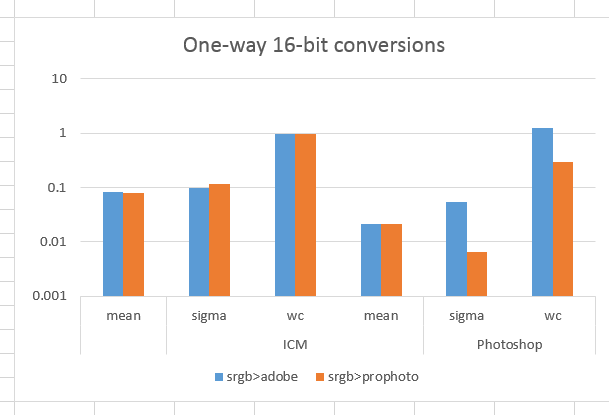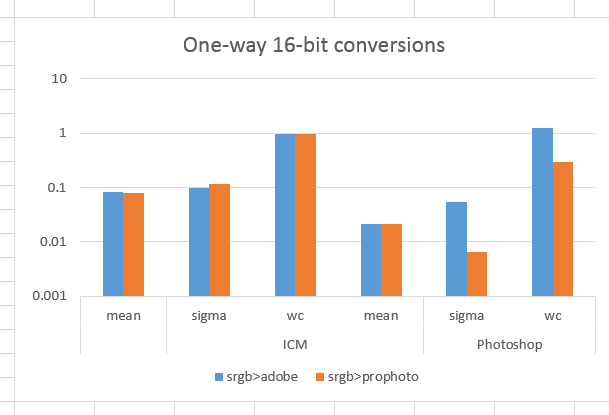 The ACE worst case on the sRGB>Adobe conversion is slightly worse. In all other respects, ACE (labeled Photoshop above)  is better.
For round-trip conversions, with rel meaning relative colorimetric rendering intent: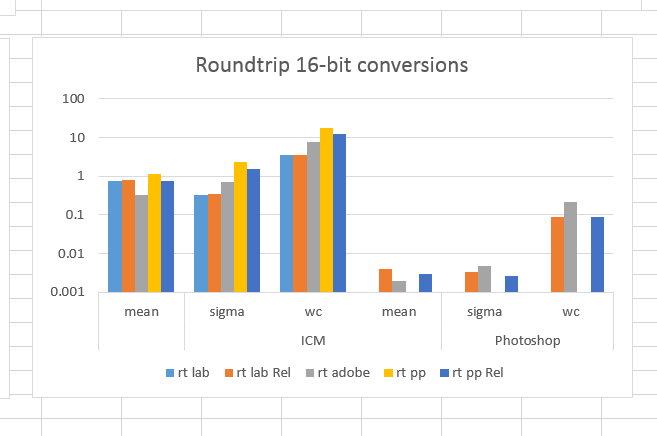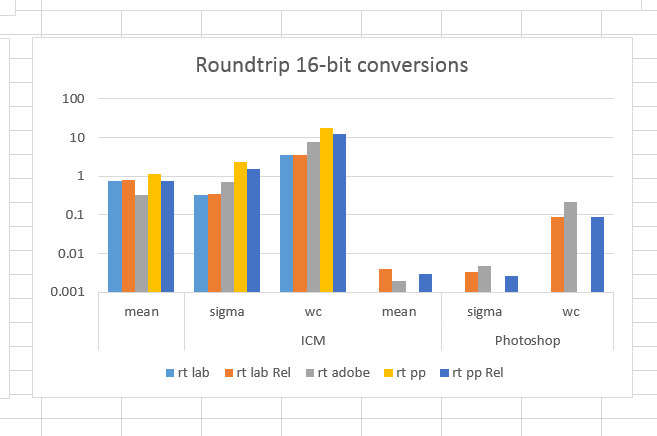 ACE is much better. In fact, as far as I'm concerned, the high worst-case round trip errors for ICM conversions make it unsuitable for things like a quick conversion to Lab and back to do some tricky color editing.
For the record, I'm using Photoshop 2014.1.0 CC x64, running under Windows 7 SP1 x64.
And I had such high hopes…