This is a continuation of testing of  the following macro lenses :
Sony 90mm f/2.8 FE Macro
Leica 100mm f/2.8 Apo Macro-Elmarit-R
Zeiss 100mm f/2 Makro-Planar ZF
Nikon 105mm f/2.8 Micro-Nikkor G VR
Coastal Optical 60mm f/4 UV-VIS-IR
I figured that the best way to get an apples to apples comparison of the Lensrentals Coastal 60 and my copy was to ignore the numbers on the aperture setting ring, and use the camera's light meter to estimate the f-stops. It's a bit crude, what with the meter reading in 1/3 stop increments, but it's what I've got.
Longitudinal chromatic aberration (LoCA) at f/4 through f/11, in pairs, with the LensRentals lens being the first of each pair: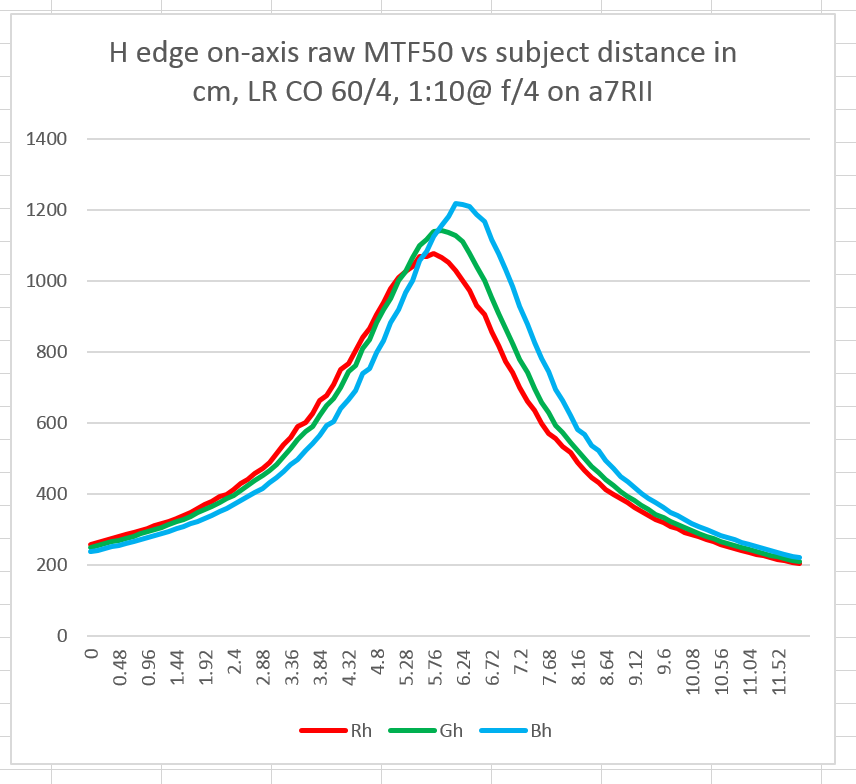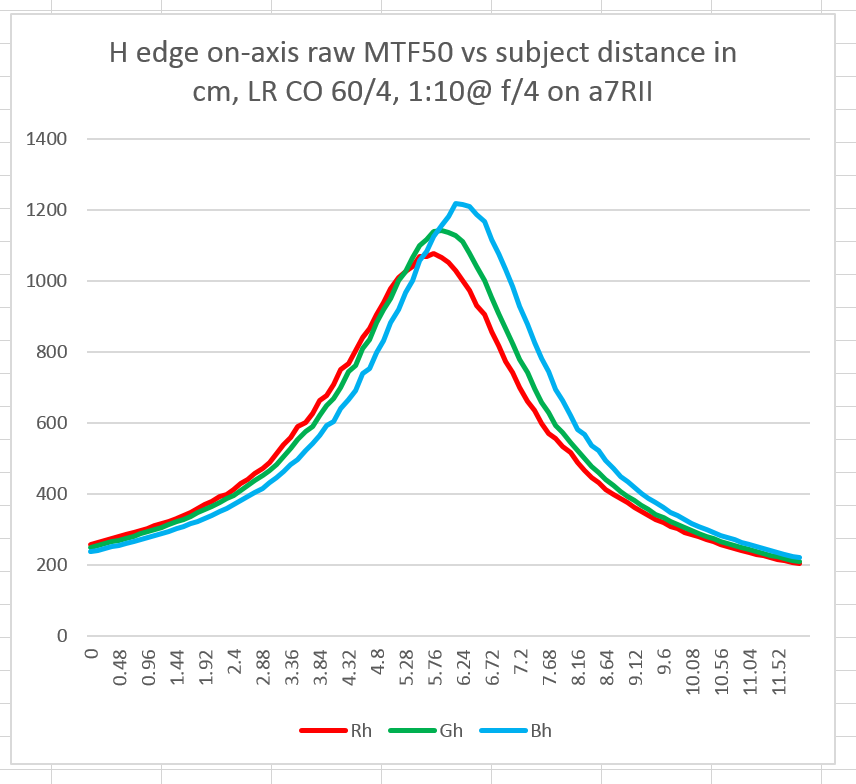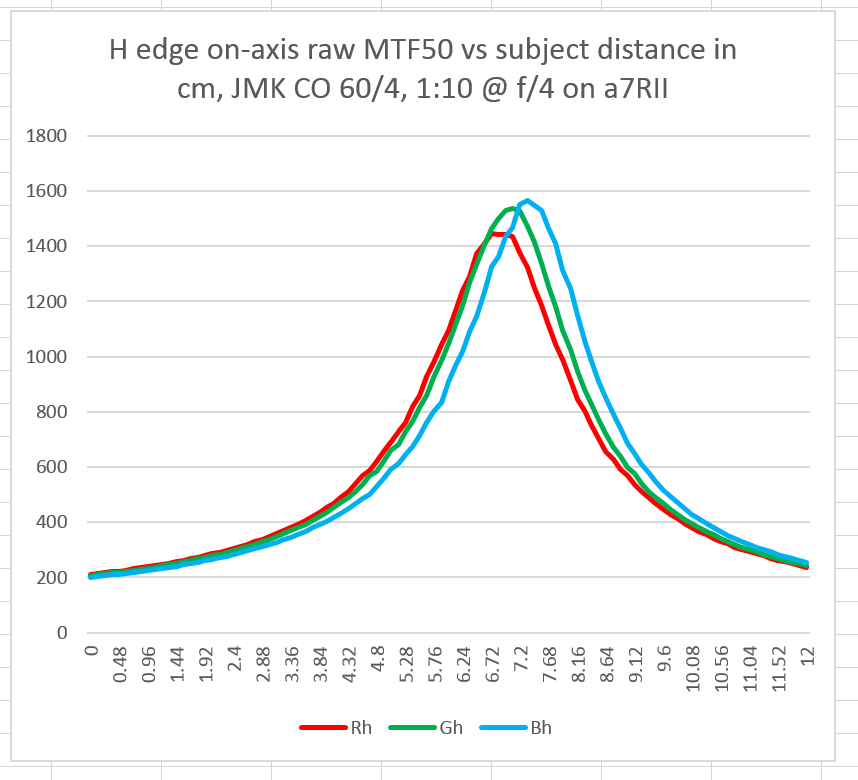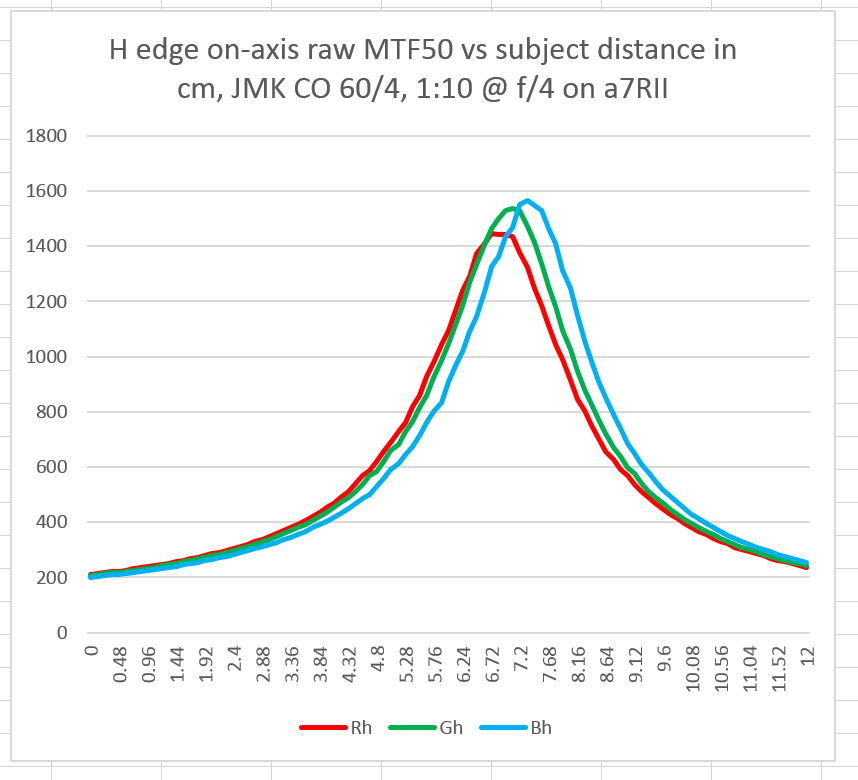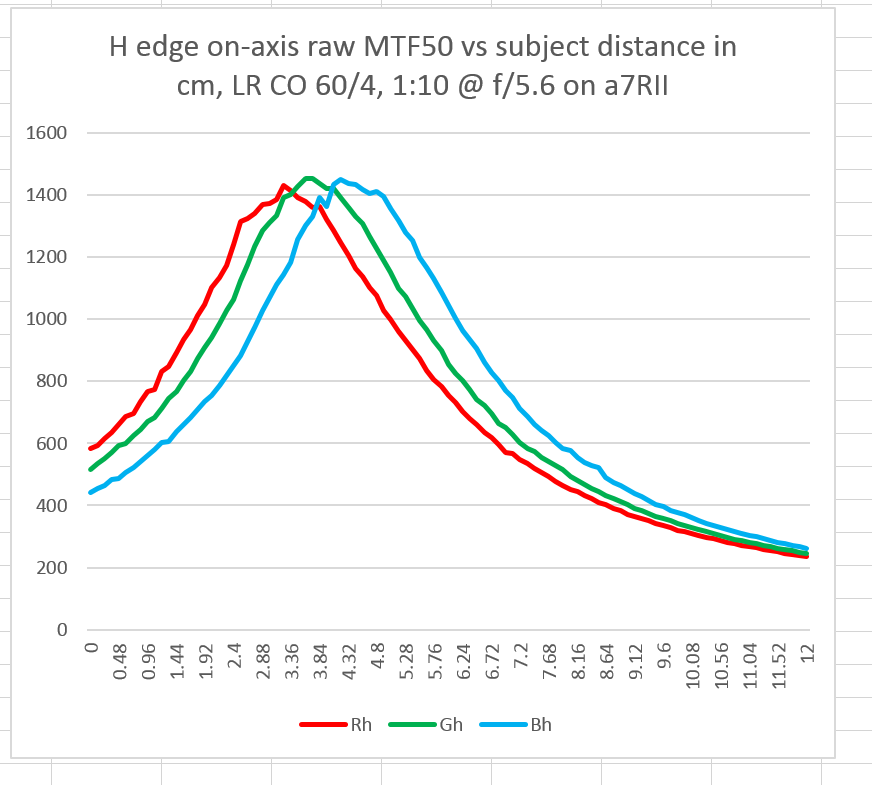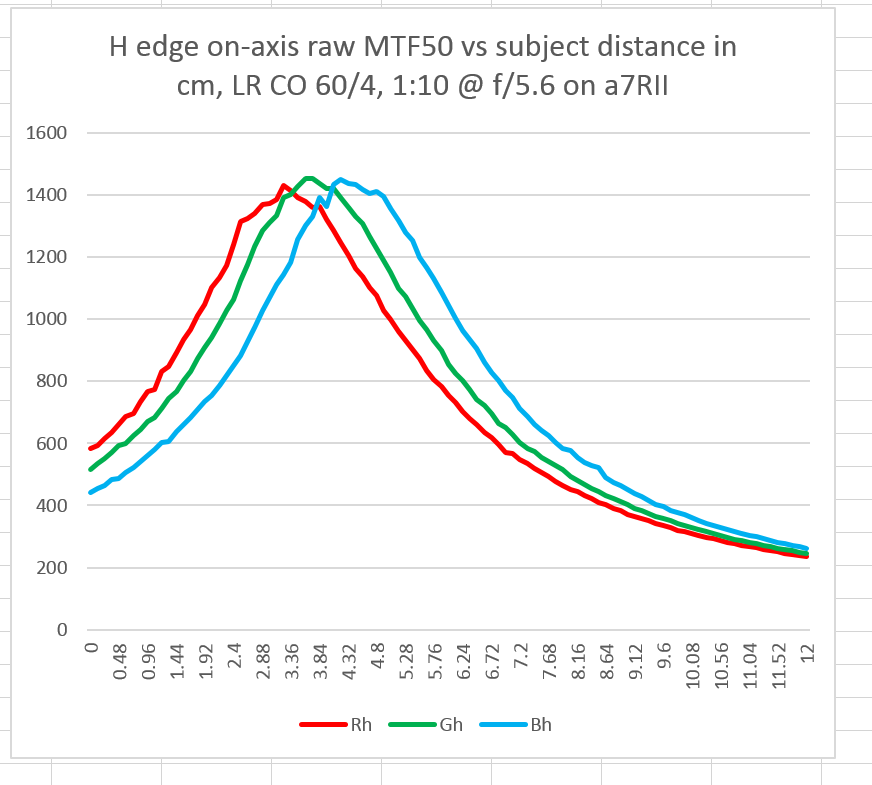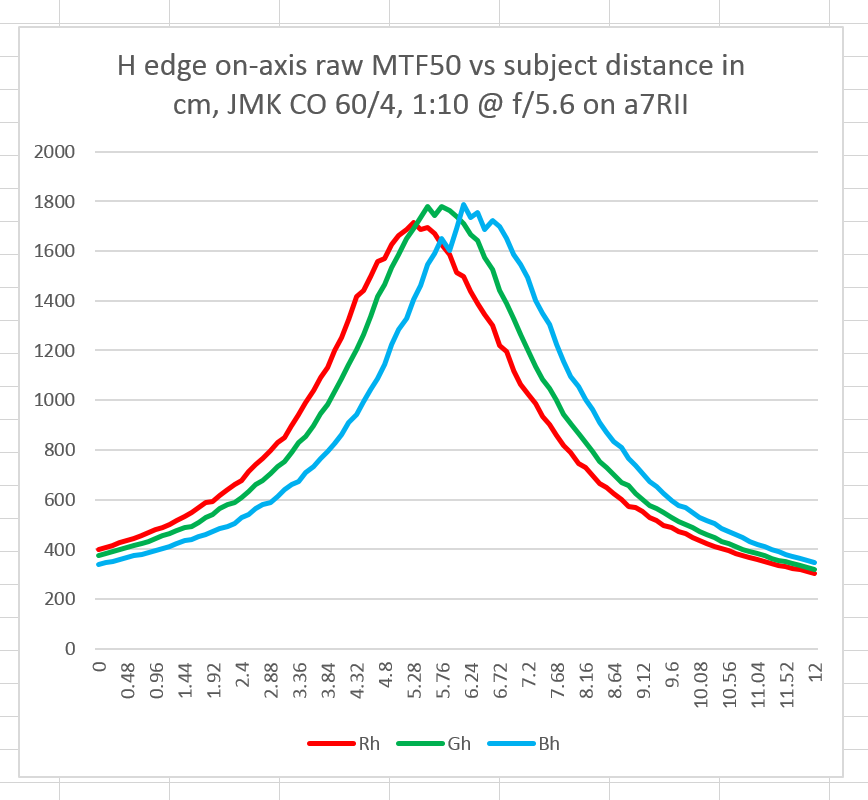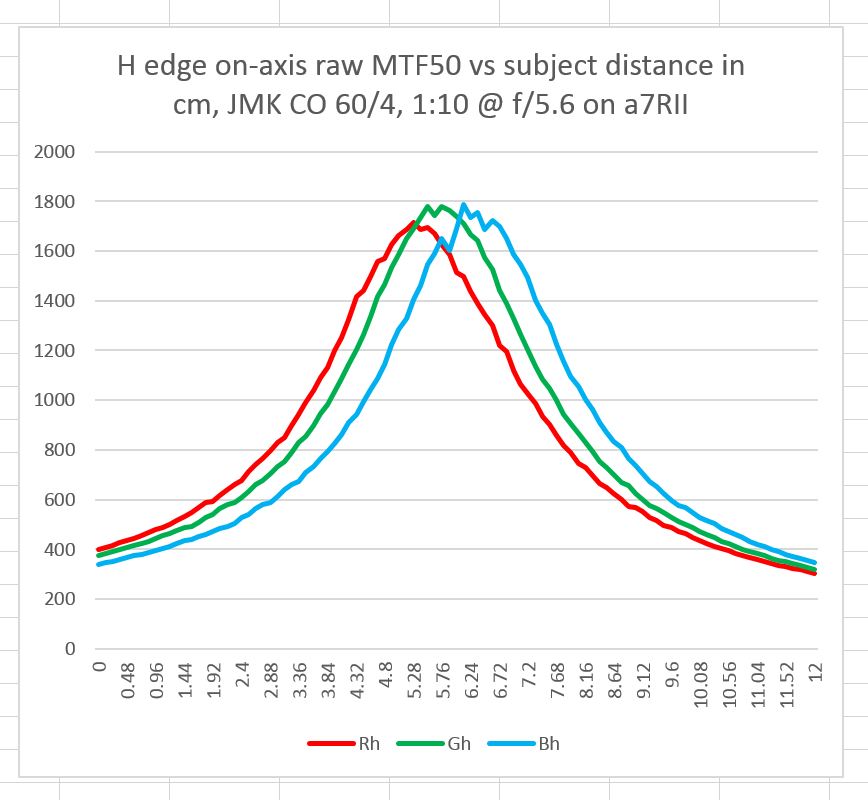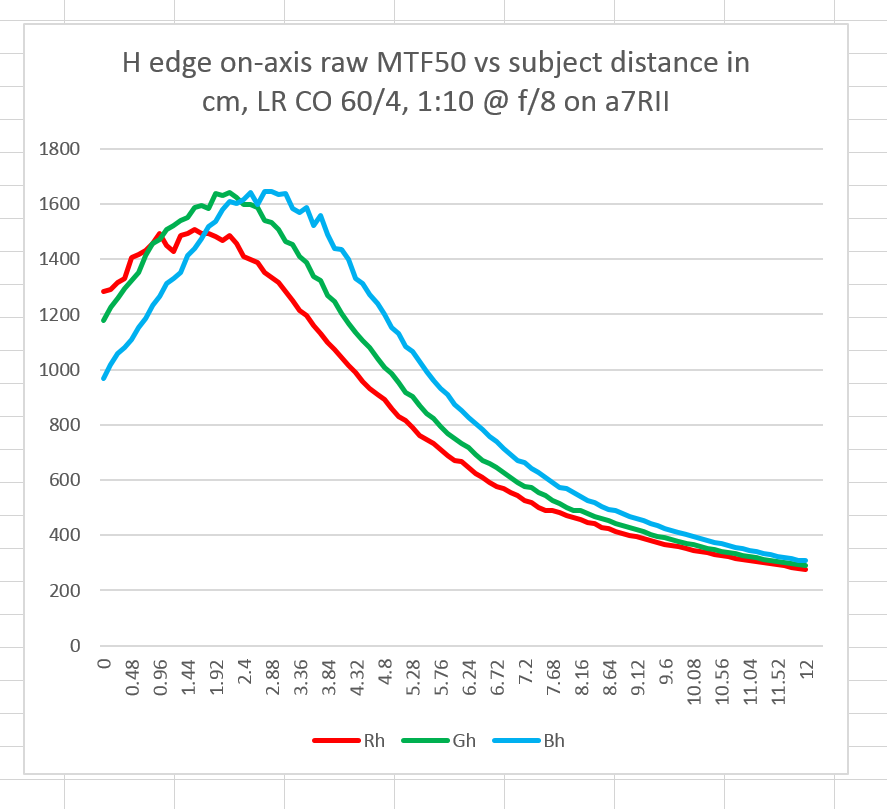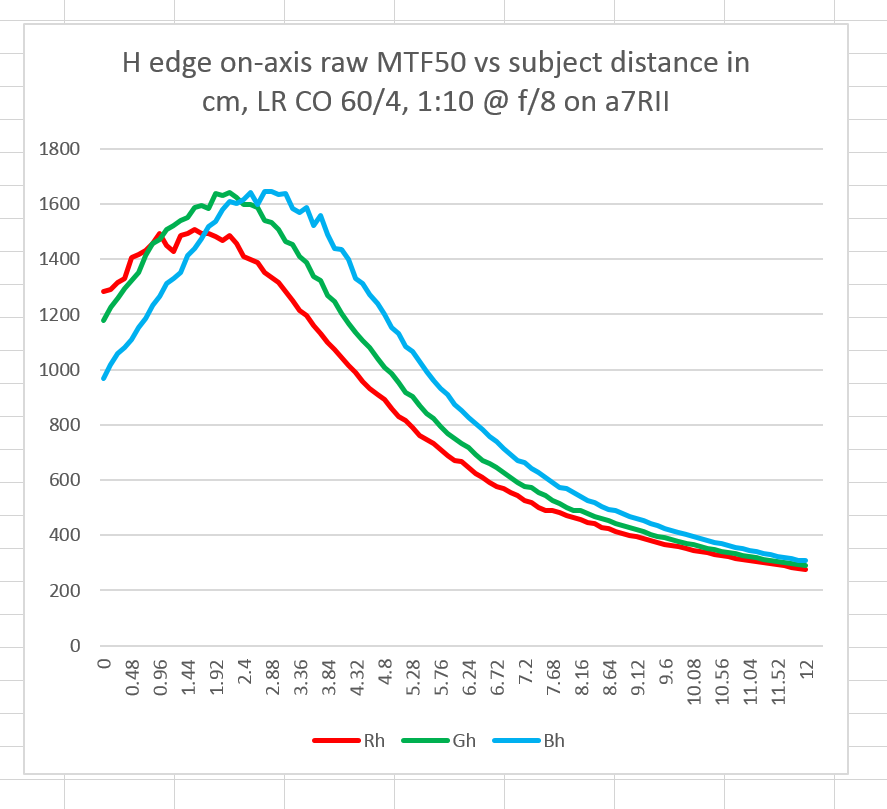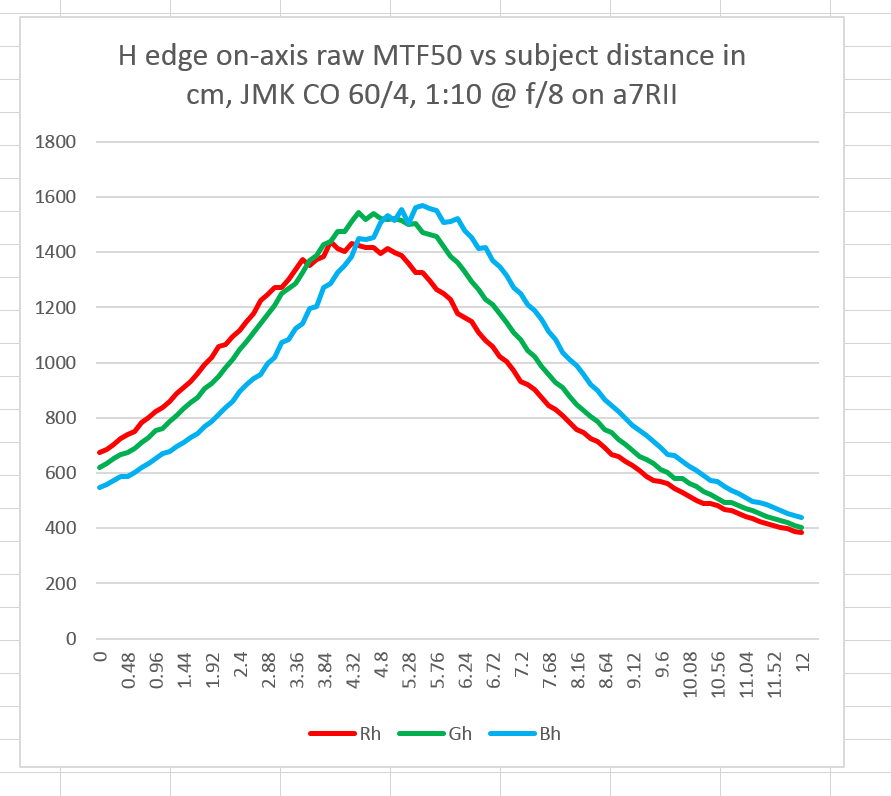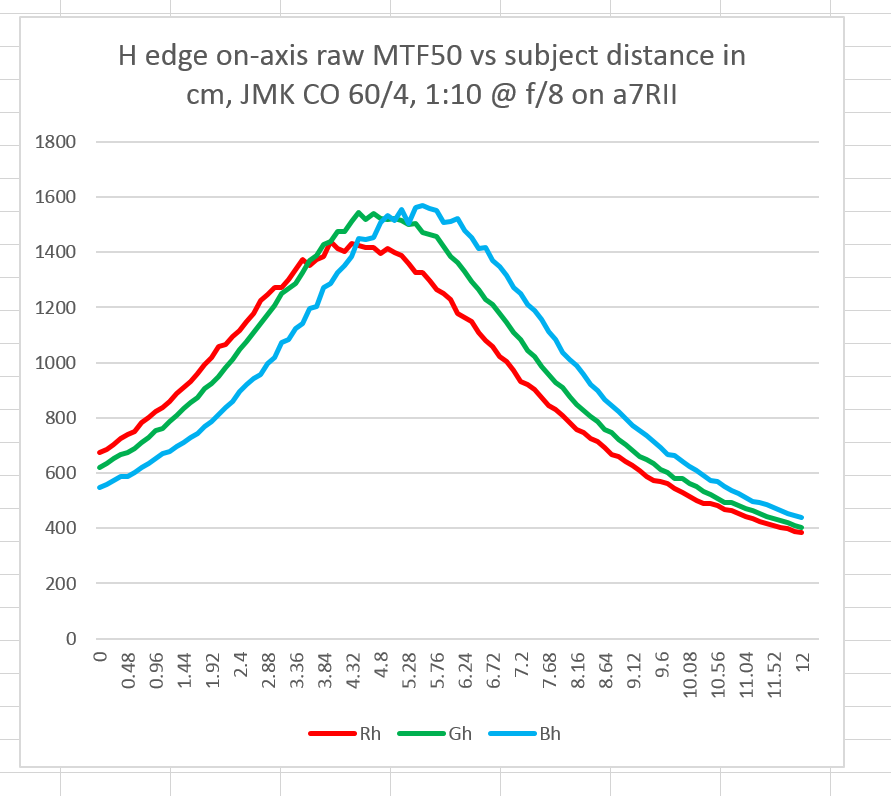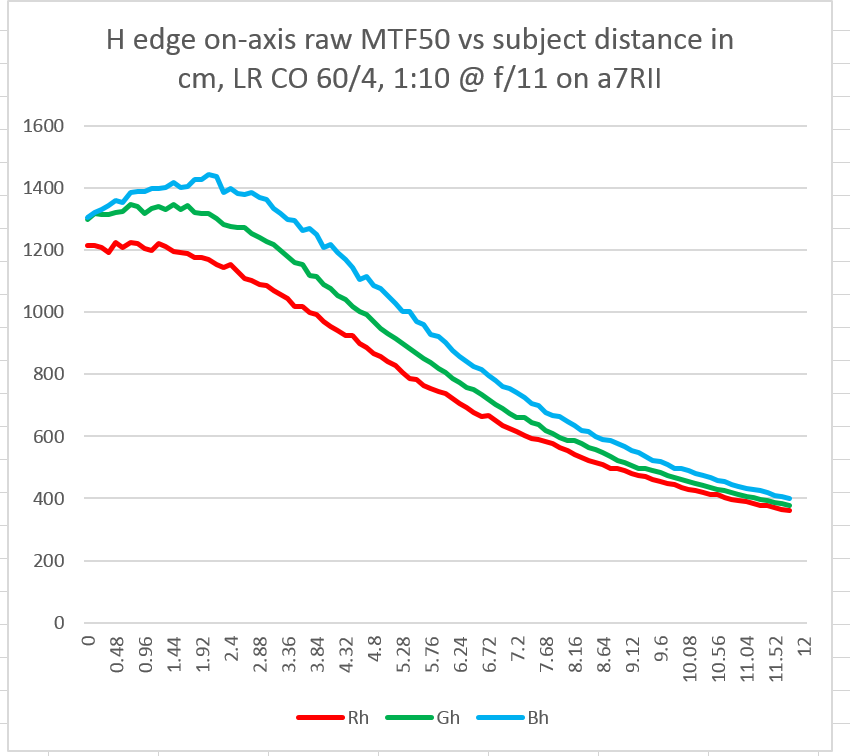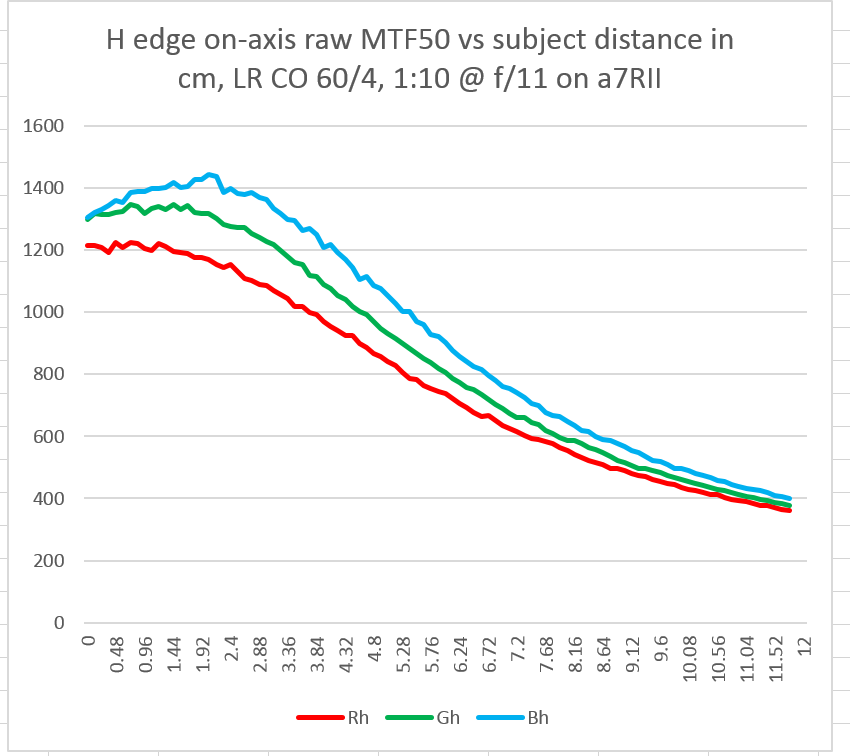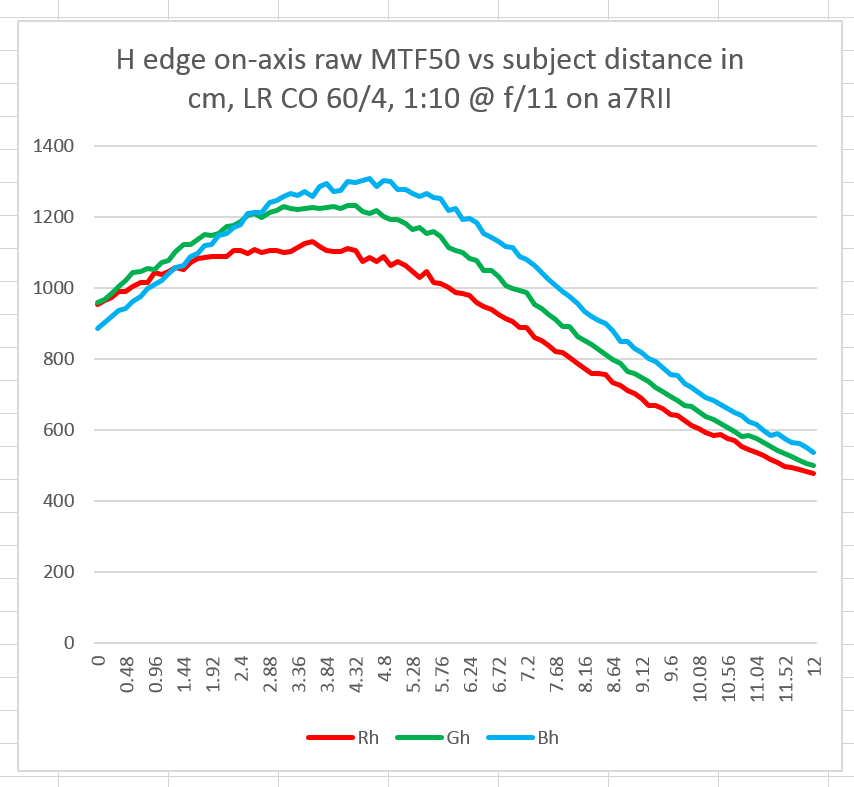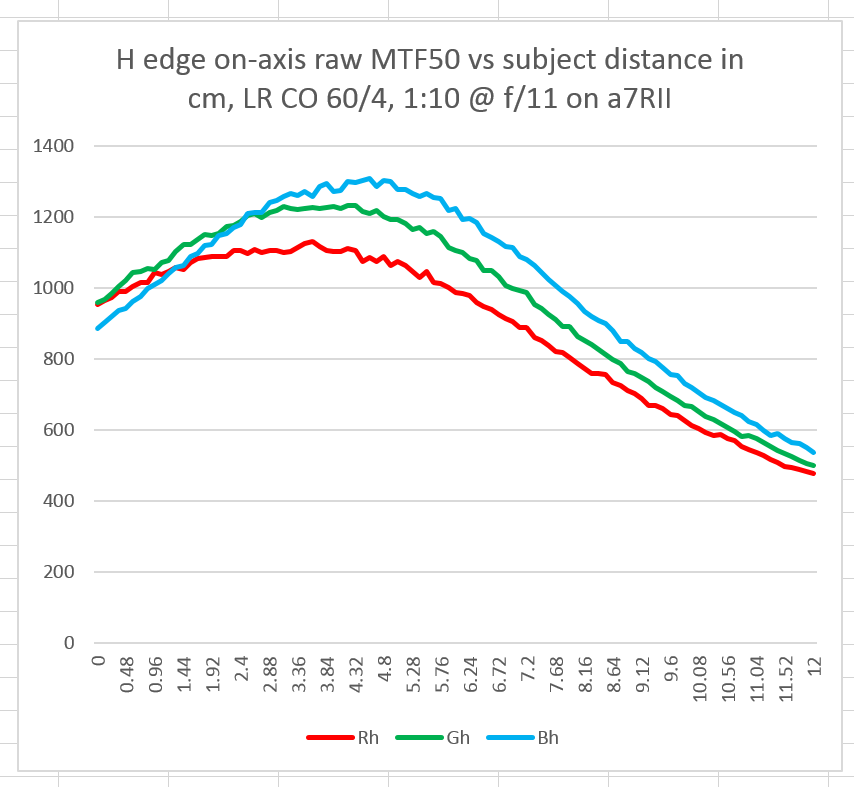 Now the lenses look a lot more alike.
White-balanced focus shift for the two lenses: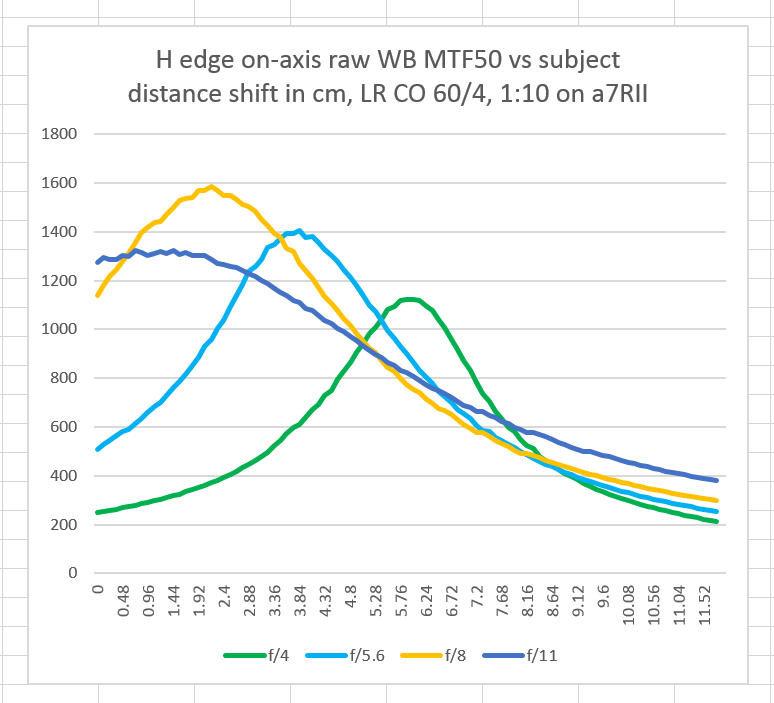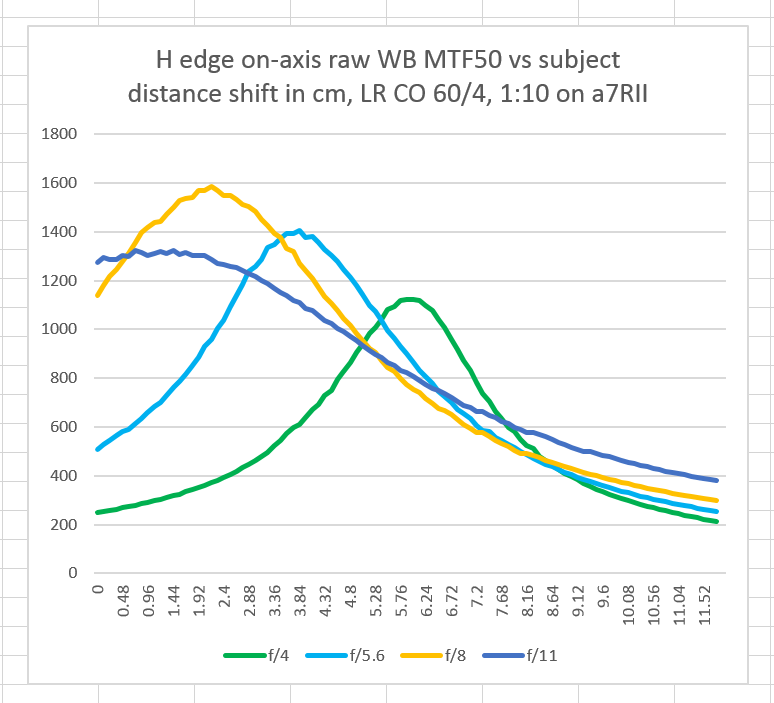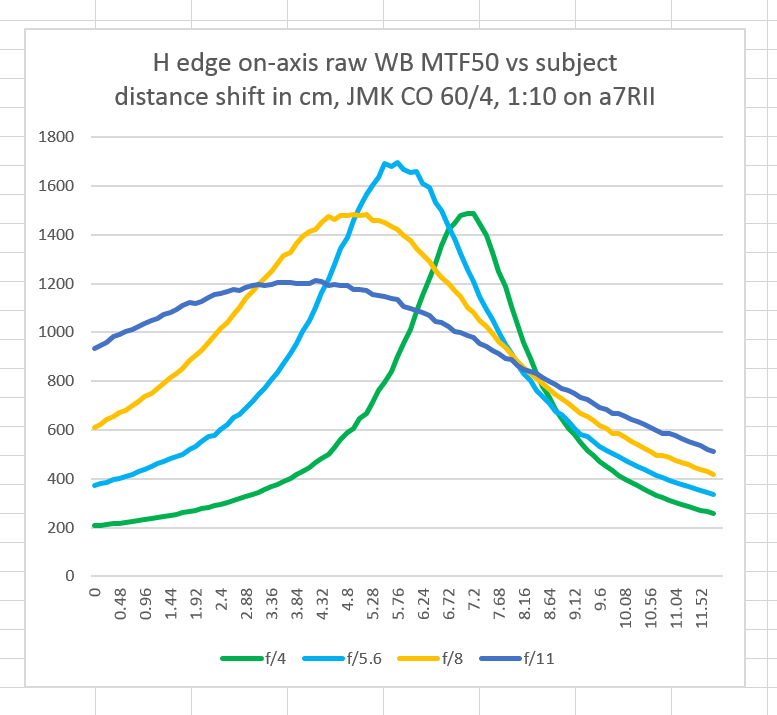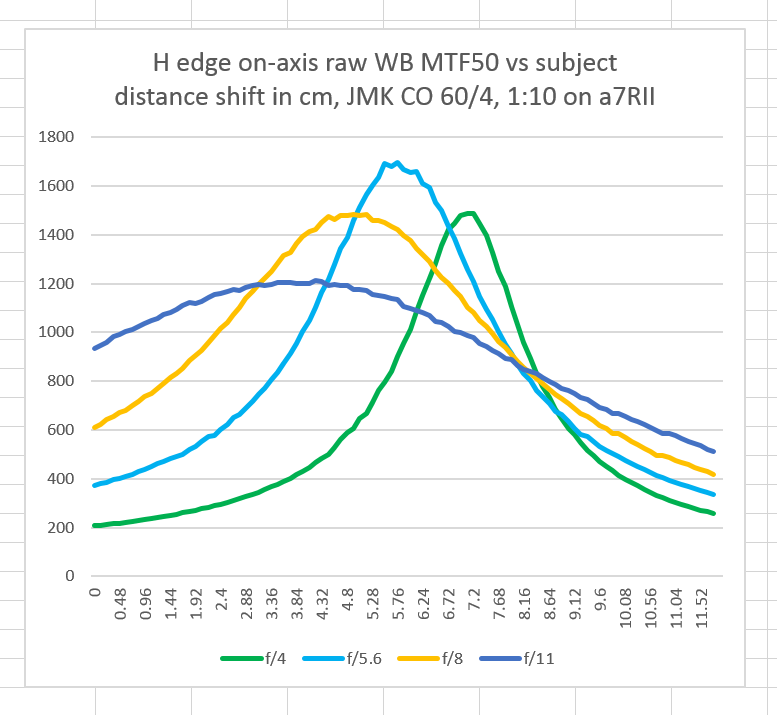 My lens peaks at f/5.6, which is what I'd expect. The LensRentals lens peaks at f/8. which is not what I'd expect. Of course, doing this in whole-stop intervals in kind of crude, but the test is time consuming enough as it is.
I think I'm going to tell myself to be happy with the Coastal 60/4 that I have.