I repeated yesterday's tests with the Zeiss Otus. I mounted it to the camera with a Novoflex adapter. I mounted a RRS L-plate to the camera, clipped it in landscape orientation into an Arca Swiss C1 head which was attached to a set of RRS legs. No special lens-bracing hardware.
I mounted a Singh-Ray variable ND filter on the lens. I lit an Imatest SFRPlus target with a Fotodiox 5500K variable output LED source. I set the ISO to 100, focused wide open, and set the aperture to f/5.6. Using the ND filter and the light together to control the illumination, and made a series of exposures of durations from 1/50 second through 15 seconds at 1/3 stop intervals.
I processed the images in Lightroom 5.3 with default settings except for cropping and white balance, then I processed them in Imatest, measuring the MTF30 and MTF50 for both vertical and horizontal edges. I converted the Imatest cycles/pixel data to cycles/picture height, and made plots.
MTF50 (V is for vertical edges and H is for horizontal ones):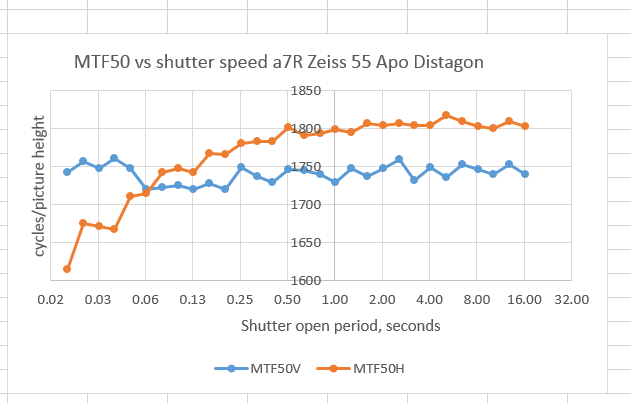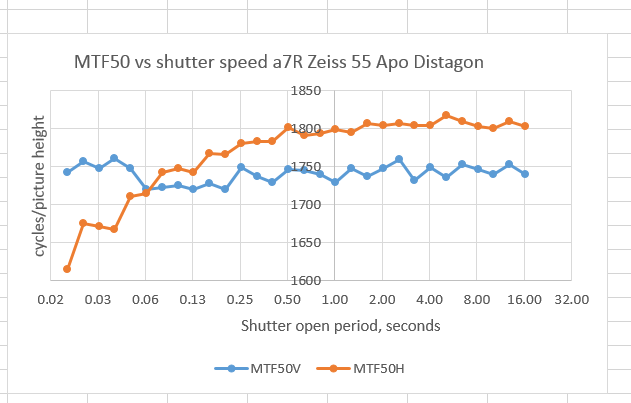 MTF30: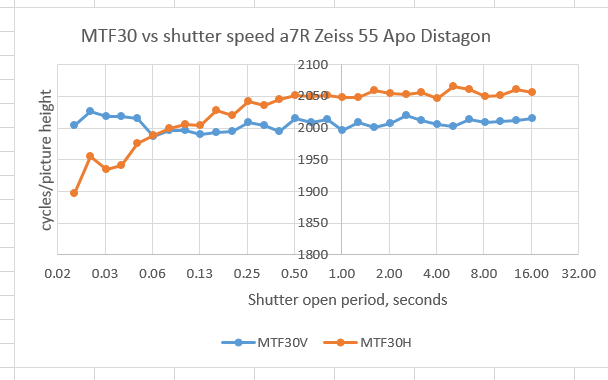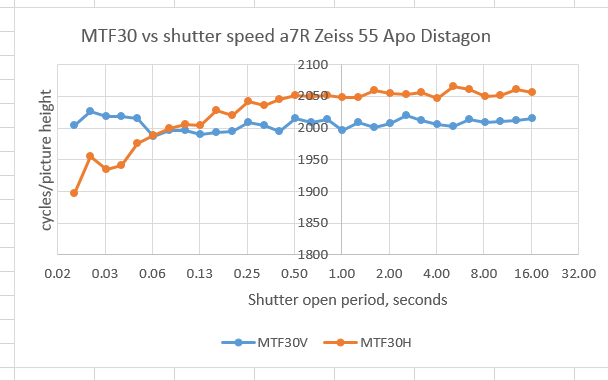 The Zeiss 55mm Apo Distagon is simultaneously sharper than the 135mm Apo Sonnar, and less affected by the a7R's shutter shock.