When using a target made on an inkjet printer, you don't want to get too close, since the whole idea of slanted edge MTF testing is that the target has much higher resolution than the lens.  For testing at 200mm, I use a target distance of about 20 feet, indicated by a piece of tape on the floor. I can't position the camera to within an inch, but I can get it to within two or three inches. Is that good enough?
I ran the usual test with 16-image sets with the target distance between sets changing downwards from 20 feet (I can't change it upwards very far) in one foot increments. Here's what resulted: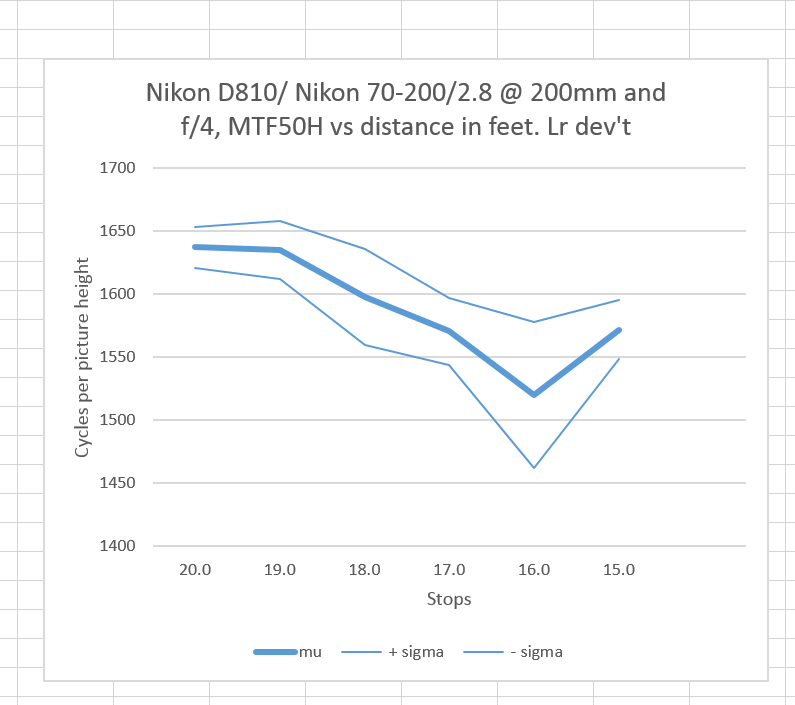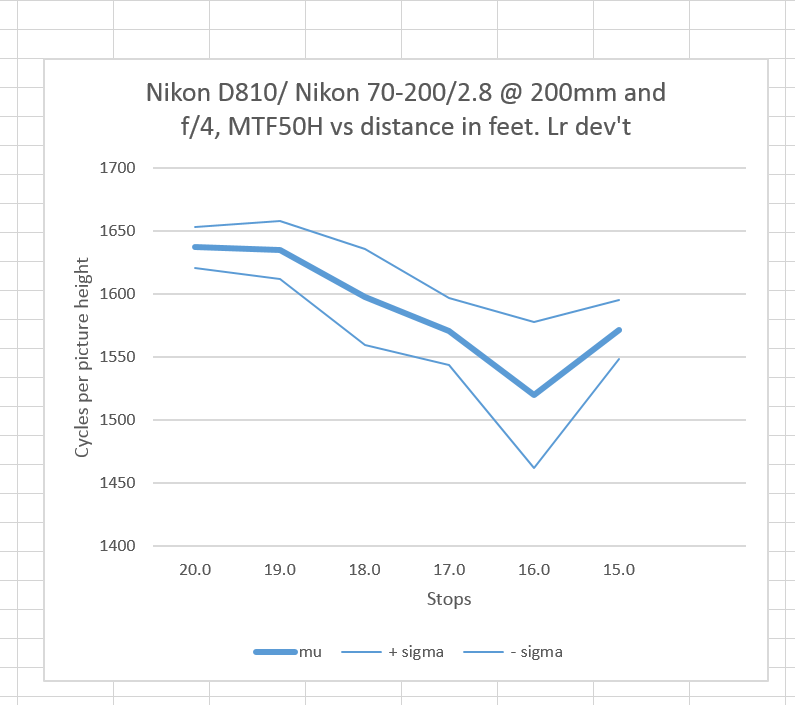 Normalized to the mean of the first set of sixteen images: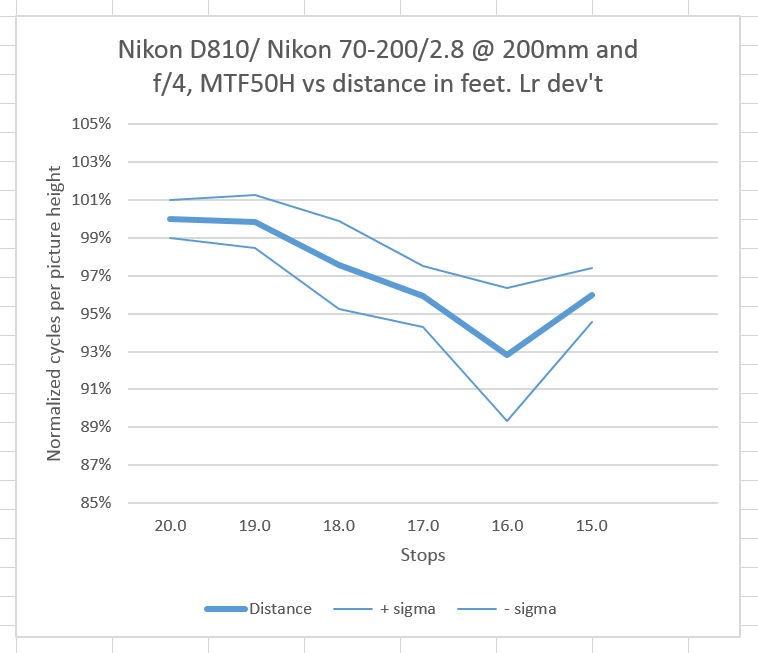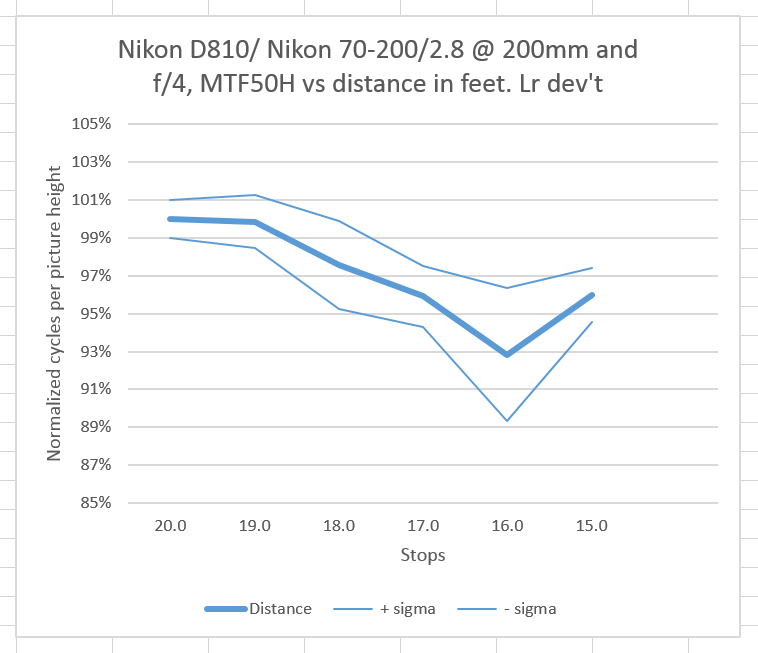 We can see that the variation across the chart is significantly  larger than the Nikon autofocusing error that we measured in the previous post. The point at one in from the right end is suspect, because the mean is odd compared to the point to its right, and because the spread is so large. We can also wee that a few inches either way is not going to be a deal breaker.