Those of you who've been following this blog for a while know that I love RawDigger. It's (so far) free program for analyzing raw files, and I would have to spend a lot more time writing Matlab code if it didn't exist.
Here's what's new: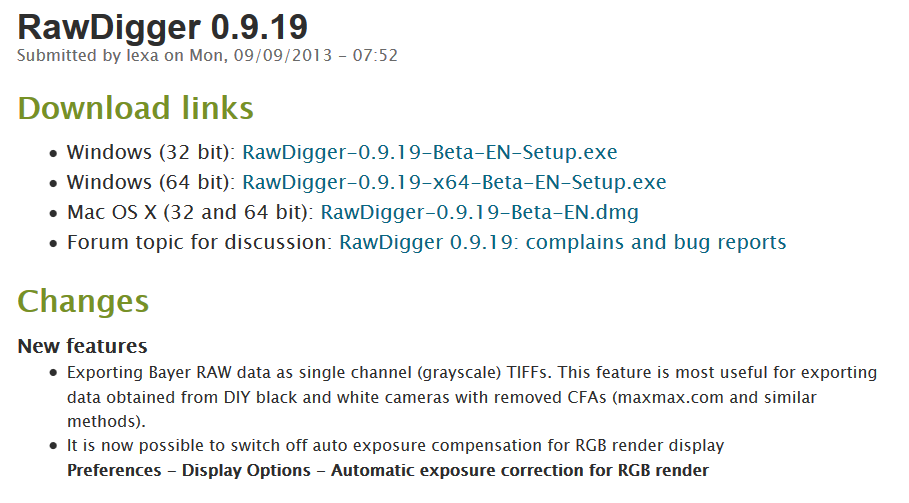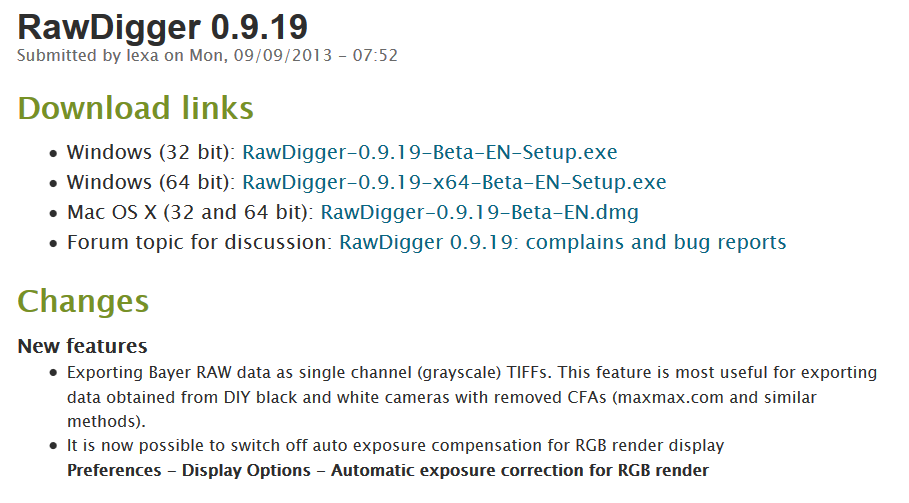 See for yourself here.
I'm really excited about exporting Bayer raw images as greyscale TIFFs. I use an astronomical program for that, and very little else. It will be nice to mess with one less image editor.
Highly recommended.