The Zeiss 24mm E-mount lens acquitted itself excellently with a low-contrast subject. Let's see how it does with a normal tone range.
Here's the overall image, made, like all the images in this post, at the lens's best aperture of f/5.6 and ISO 100: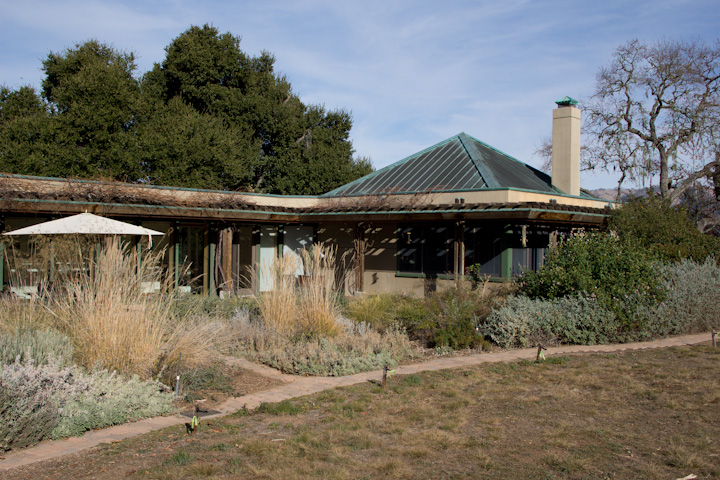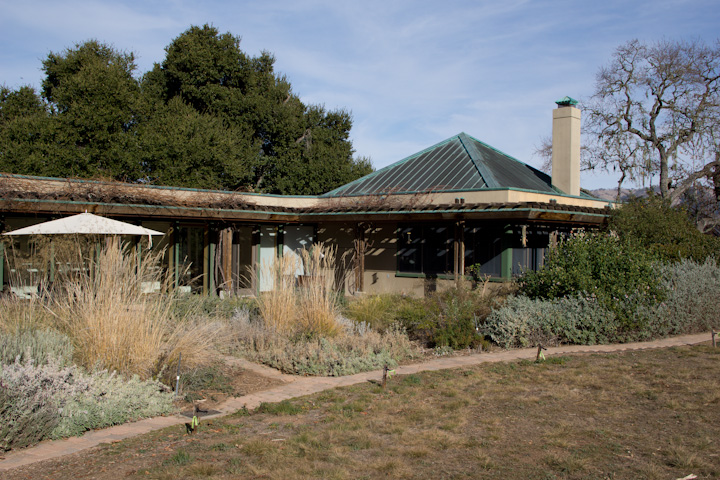 The center, at two-pixel-for-one magnification, is commendably crisp: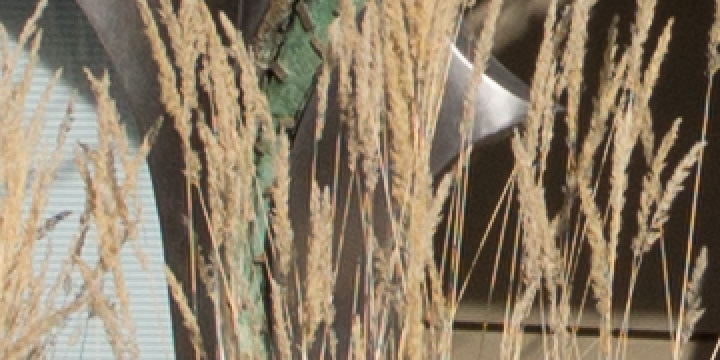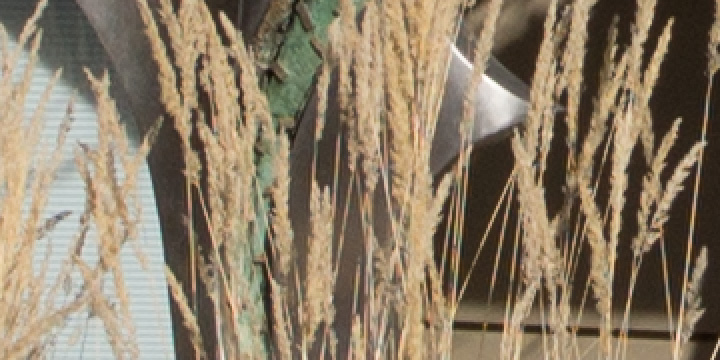 The upper left corner is sharp, too, but shows signs of chromatic aberration in the transitions from light to dark: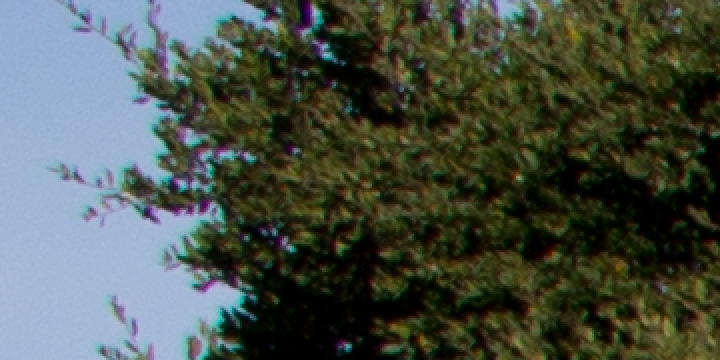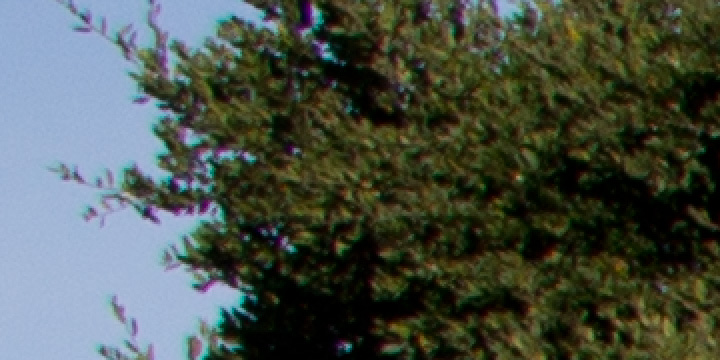 The upper right corner, with high-contrast, high-spatial-frequency branches, shows good resolution, but the chromatic aberration is even more obvious: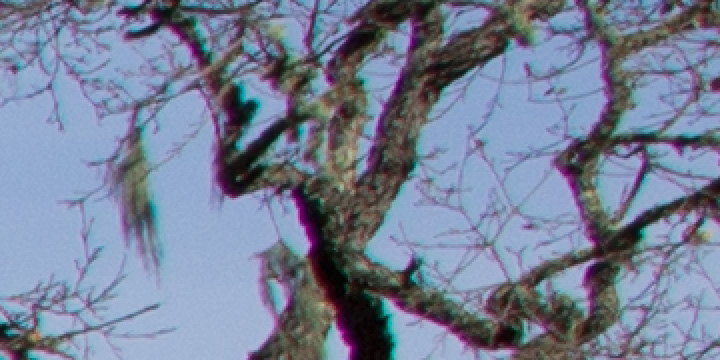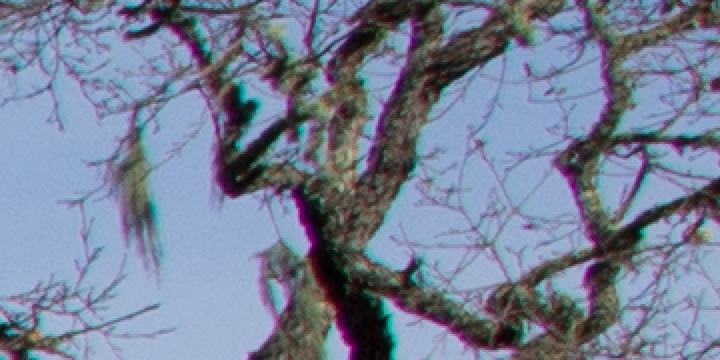 The Leica Elmar 24mm f/3.8 shows a lot less chromatic aberration at the corners and holds the contrast better: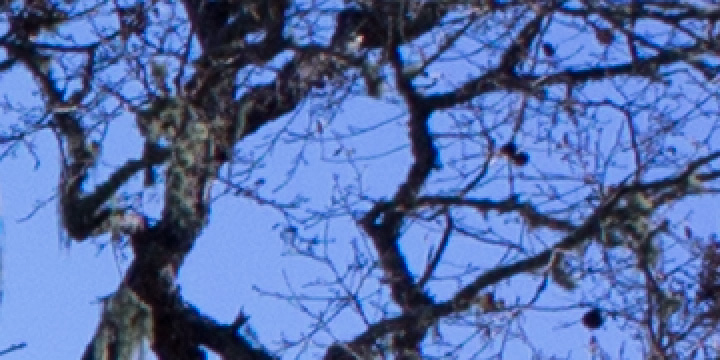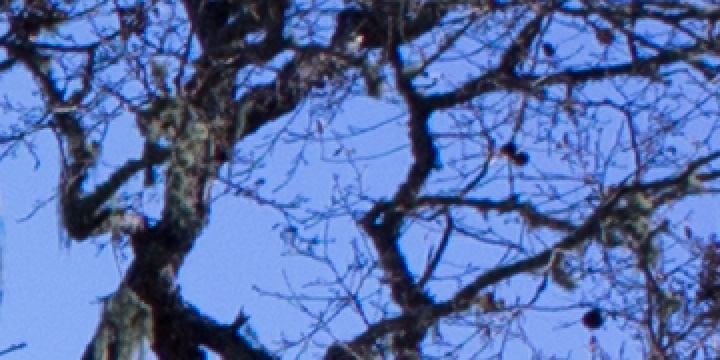 The next image, of a solar array, serves as a distortion test, and the Zeiss does very well, with just a bit of pincushion distortion: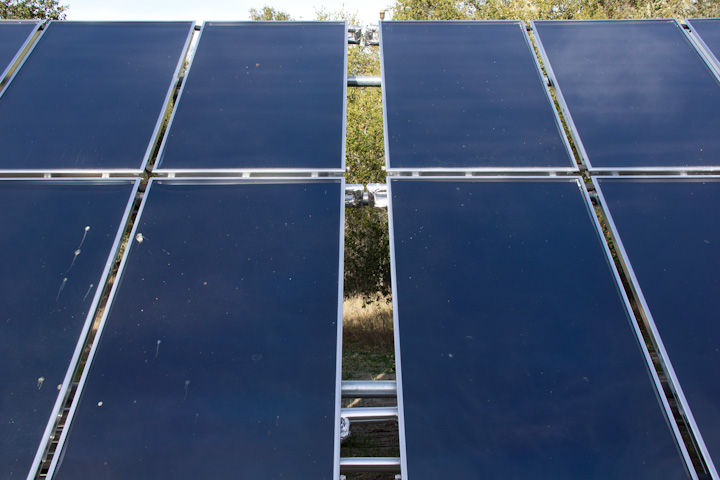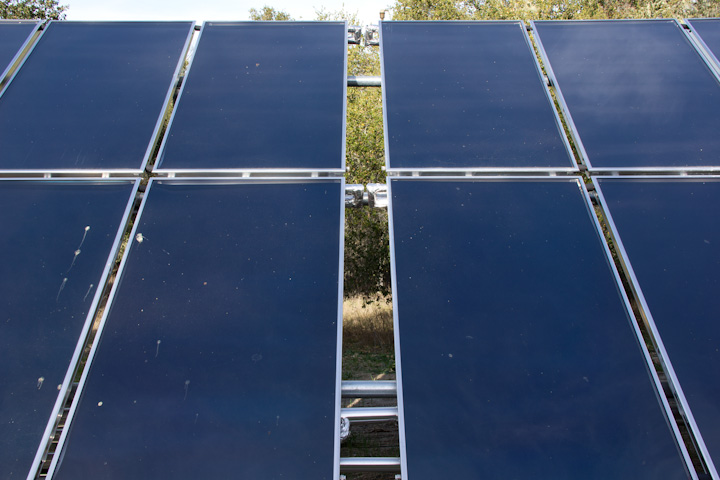 The next image is a flare test, with the sun right in the frame. Again, the Zeiss lens performs well: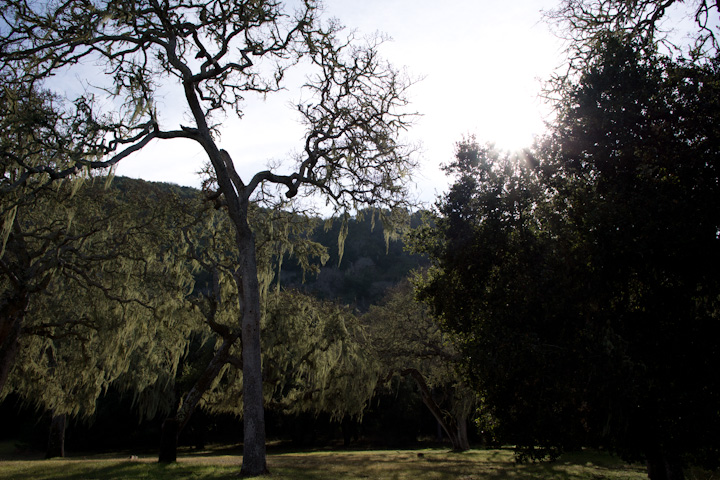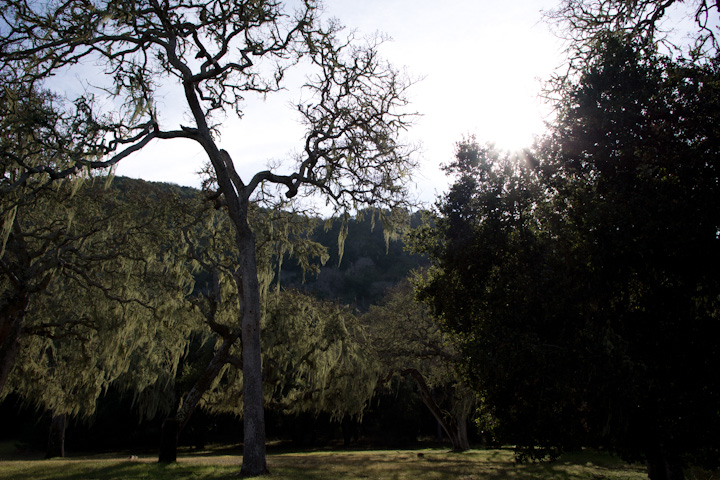 Here's a pixel-for-pixel look at the image near the sun: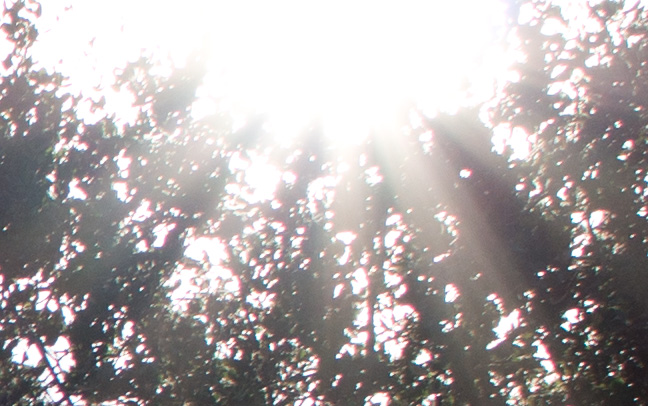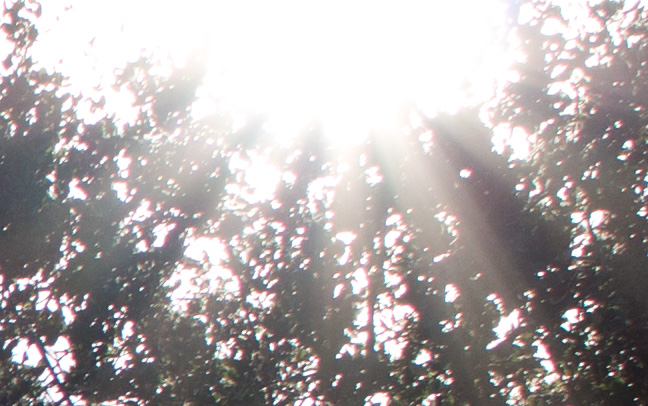 And here's a pixel-for-pixel blowup of the image less than half a frame height away from the sun. You wouldn't know there was a strong light source in the frame: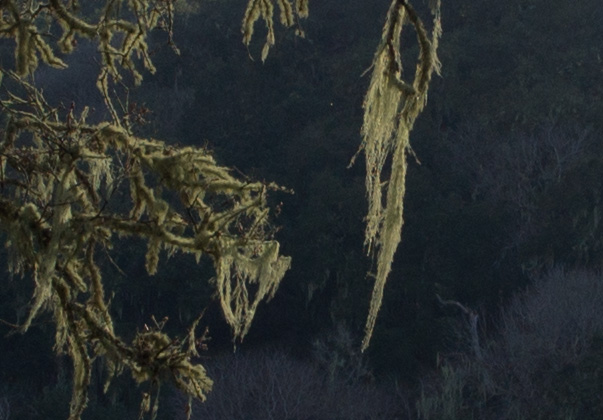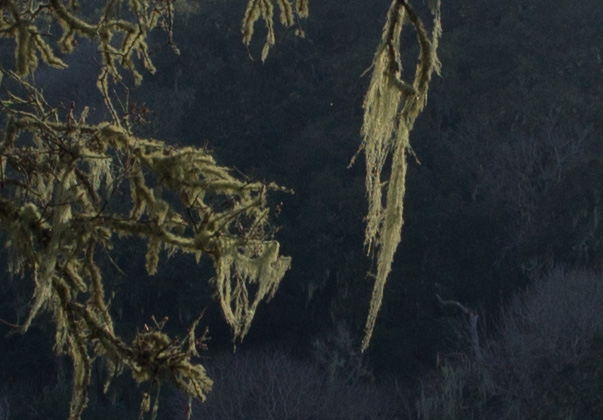 Here's an image made with the sun just out of the frame, and no lens shade. The flare with the lens out of the frame is actually slightly worse than with the sun in the frame. Note the absence of ugly artifacts caused by light bouncing around inside the lens: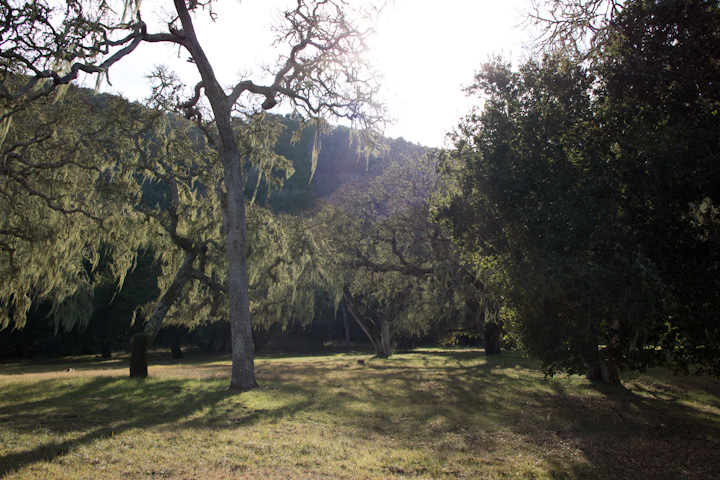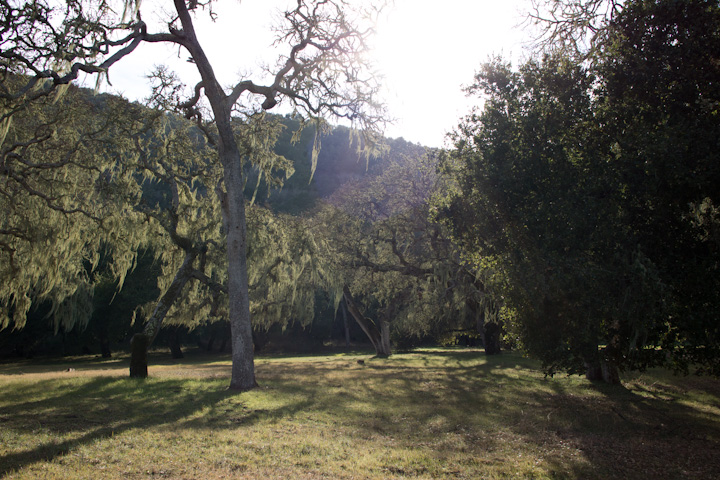 And here's what you see when you shade the lens with a hand: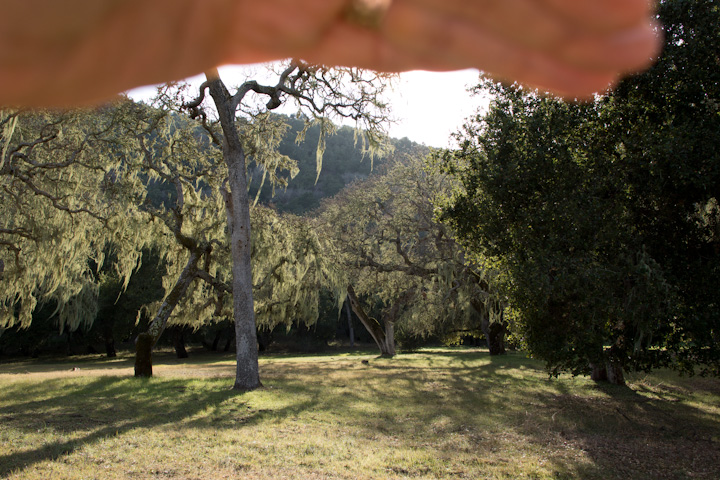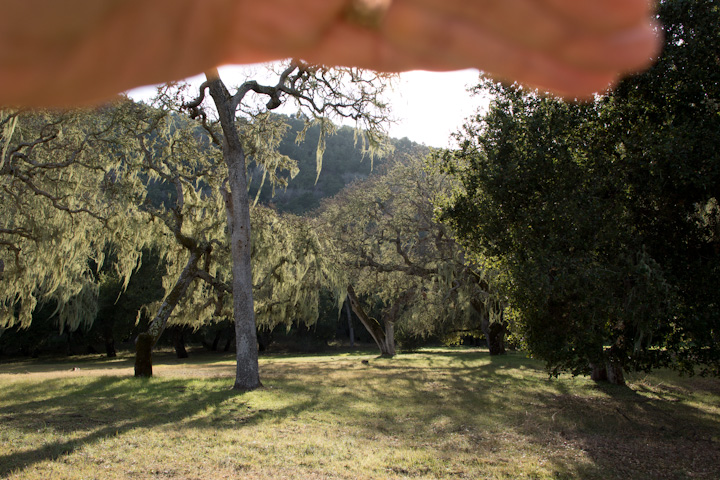 Except for the chromatic aberration, this is very good performance for any lens on this sensor format. The Sony/Zeiss 24mm lens looks like a bargain.