Yesterday I talked about the way that the ISOs below base ISO are implemented in the Sony a7RII. Today I'll turn my attention to the Nikon D810, using the same methodology. You might want to look at yesterday's post if you haven't seen it already.
Here are the statistics for a series of images exposed with aperture priority at ISOs 64, 50, 40, and 32. (To their credit, Nikon doesn't actually refer to the below-base ISO settings that way, but rather as L 0.3, L 0.7, and L 1.0.).





You can see that all of the fake ISOs are overexposed with respect to the base ISO image. However, the pattern is different than for the a7RII. The first "pulled" ISO is a third stop overexposed. The second "pulled" ISO is two=thirds stop overexposed. The third, and ultimate, "pulled" ISO is a full stop stop overexposed. In the a7RII all the "pulled" ISO settings resulted in a one-stop overexposure.
Looking at the histograms of the ISO 64 and ISO 32 image, you can see how the use of the fake ISO results in clipping: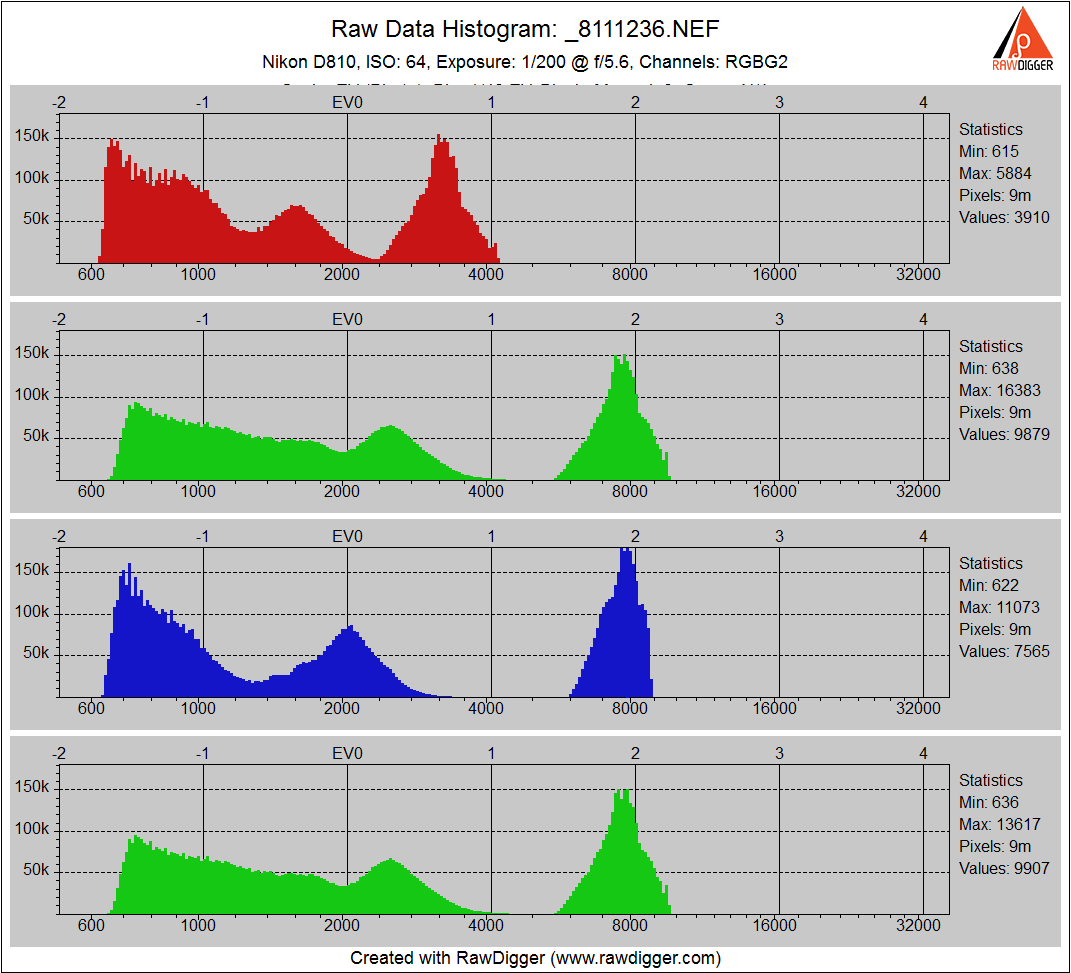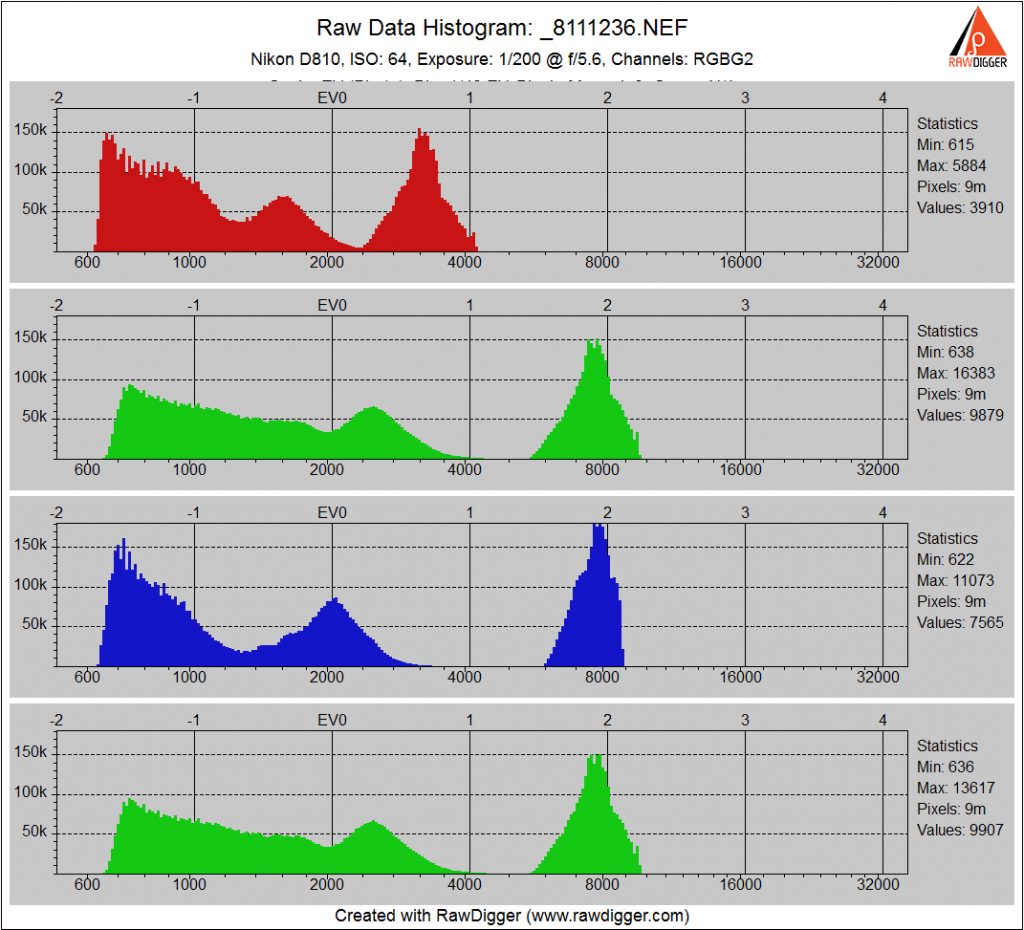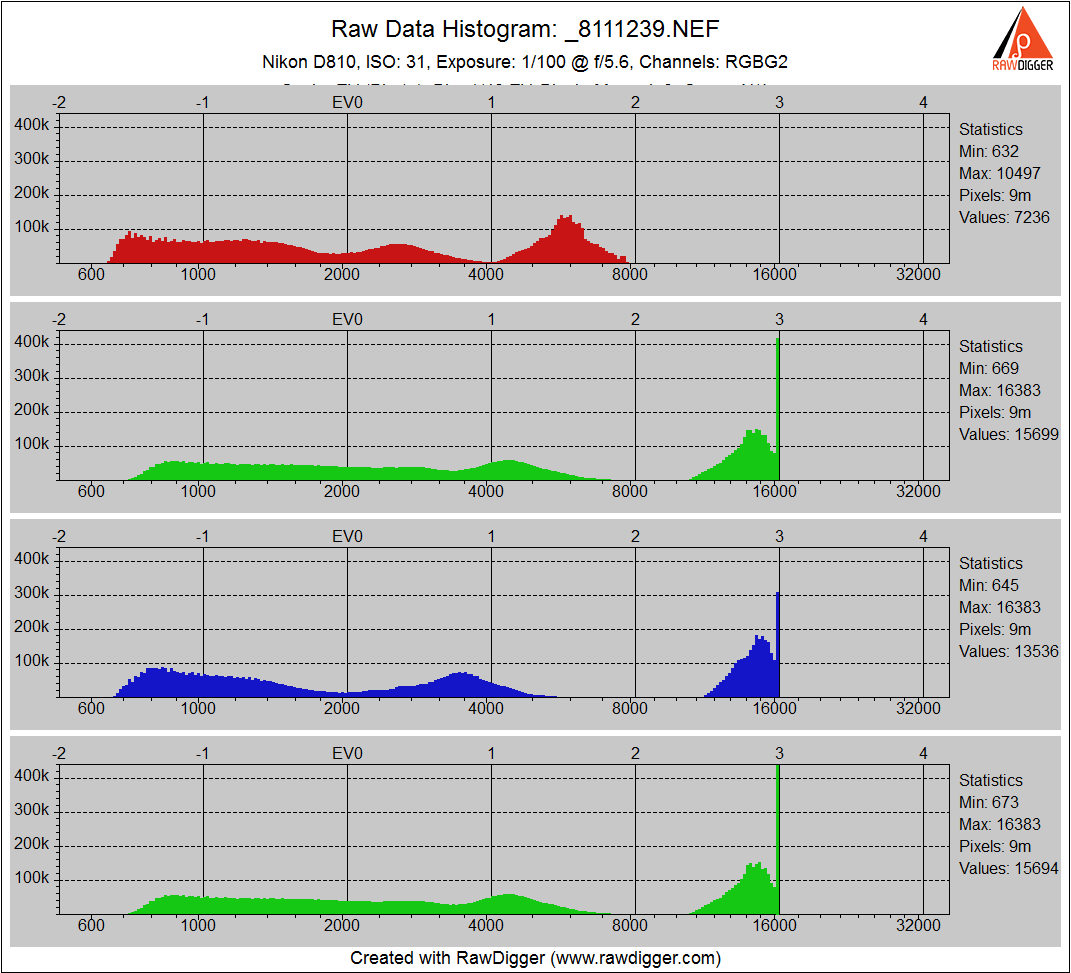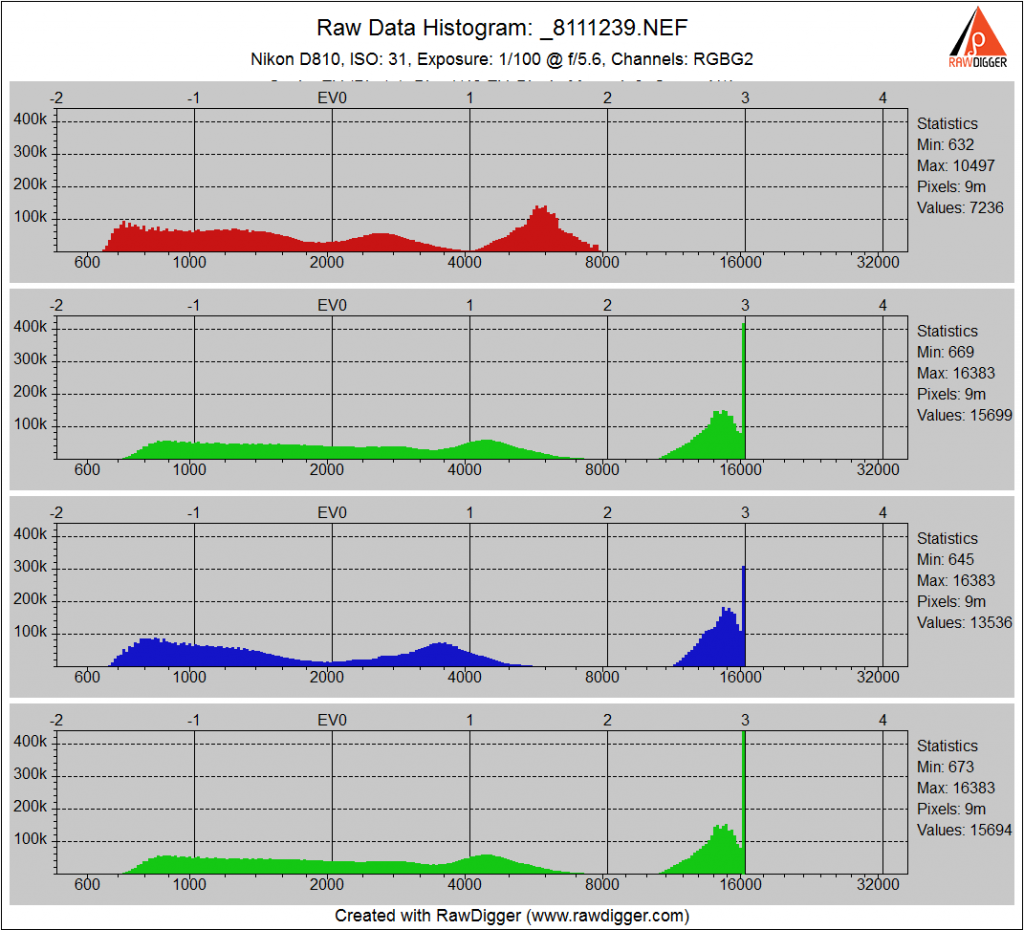 But, as with the D810, bringing the images into Lightroom hides the overexposure. Here are all four pictures in the Gallery:


In the a7RII, there was a loss of engineering dynamic range in going from ISO 100 to ISO 80, recovering slightly  as ISO 64, and equaling the ISO 100 EDR at IDO 50.
Here's our white frame/black frame spreadsheet for the D810. The white frames are the first four rows, an the black frames at the last four rows.


You can see that the clipping points are the same for all four ISOs. So are the dark field standard deviations. That's a little better than the a7RII, which loses engineering dynamic range from the ISO 100 levels at both ISO 80 and ISO 64.
But the take home is the same: don't use the fake ISOs on the D810. If you must overexpose, at least do it with the manual controls or the exposure compensation adjustment, so you can see what you're doing with the preview image and the in-camera histogram.