Like most cameras I've used, the D810 has an option to have the camera do processing to remove noise a for long exposures. Like most people I know, I leave if off most of the time.
I made a series of dark-field exposures with and without the long-exposure noise reduction: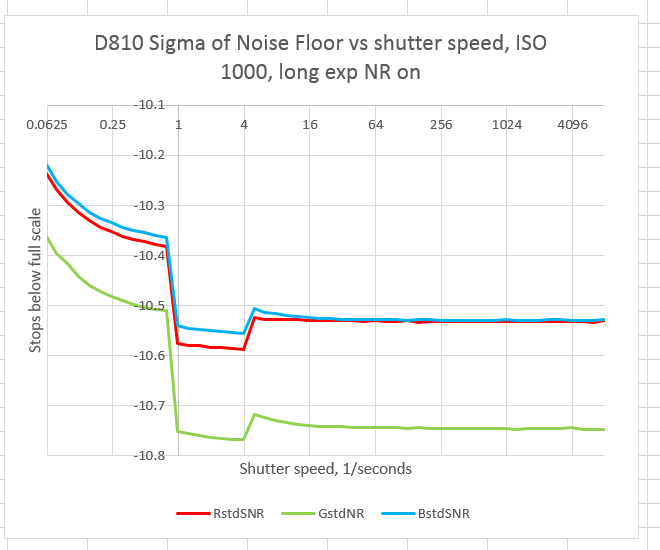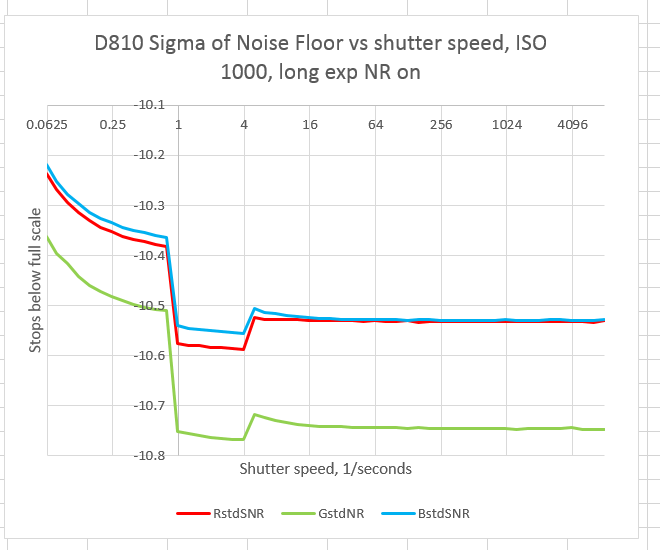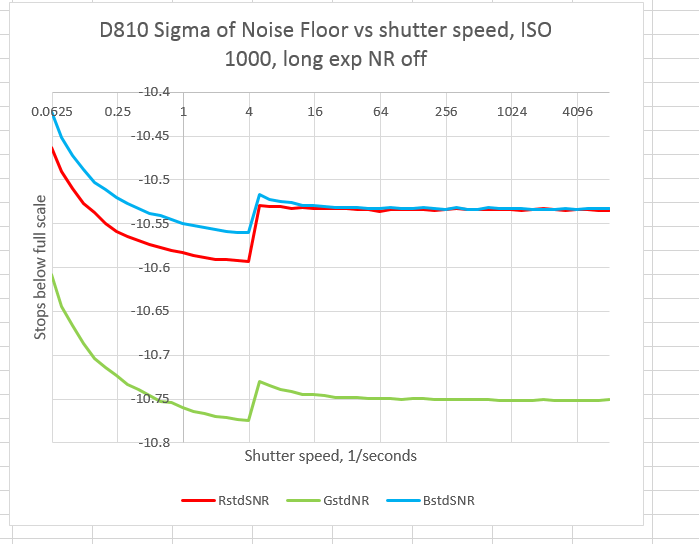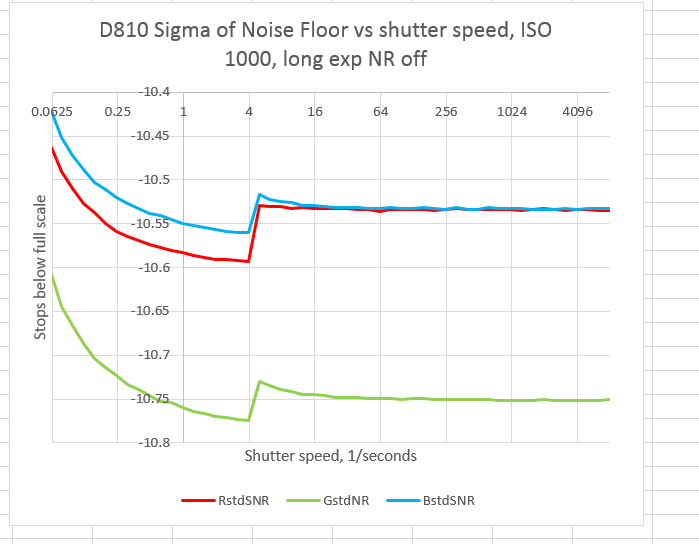 Not what I expected. First off, the long exposure NR, which starts working at 1.3 seconds, makes the standard deviation worse, not better. Then there's something that looks like noise reduction that starts to take place below 1/4 second whether long exposure noise reduction is turned on or off.
But there's good news, as well. The long exposure noise appears to be quite low.
More on this later.
This camera has all kinds of tricks.