I ended yesterday's post on celebrating the process by wondering if I should really kick over the traces and go with a white background and lens/sun artifacts like this: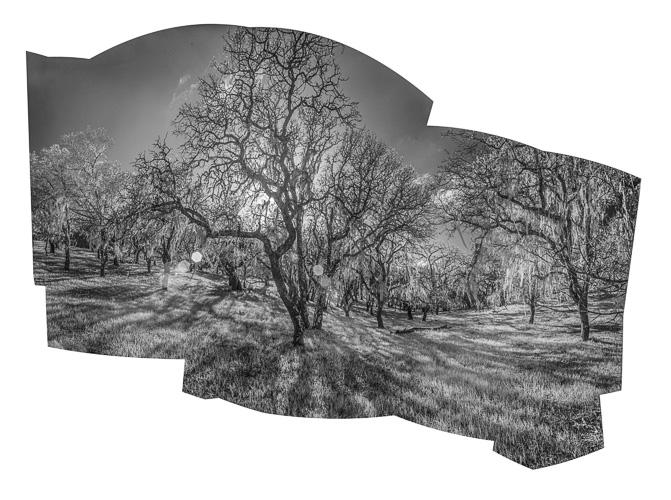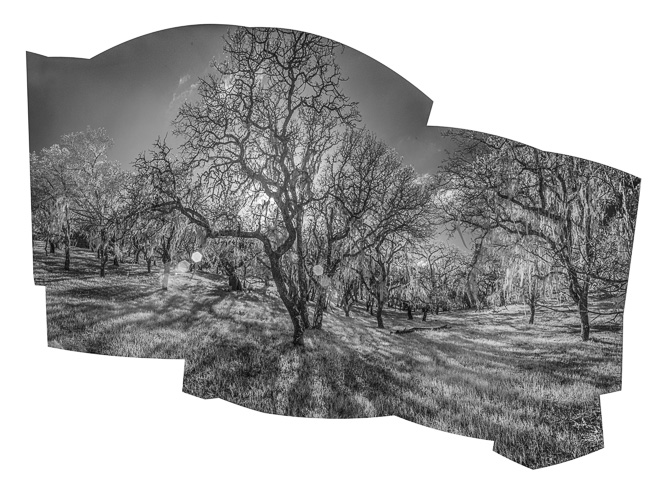 Cooler heads have prevailed, and I'm liking this better: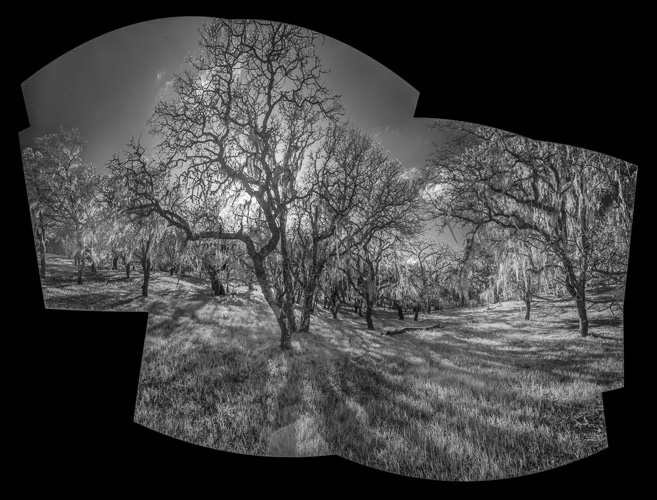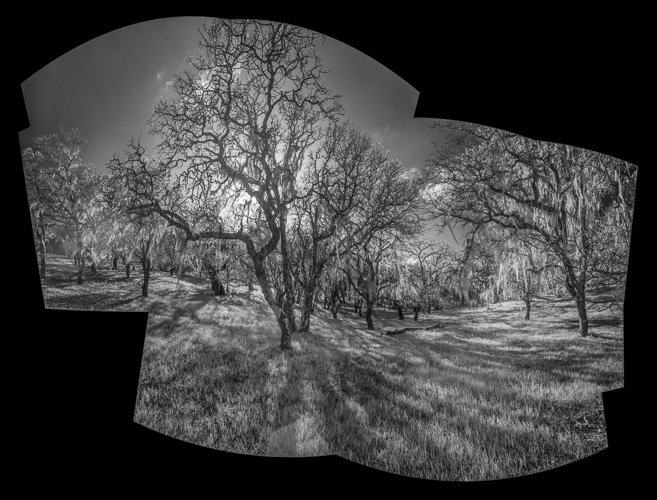 The process of selecting the right set of images for this picture was time consuming. It was easy to find the ones with the worst artifacts, but I couldn't toss out so many images that I didn't have coverage in some area. There was a lot of trial and error involved, and AutoPano Giga didn't make it easy on me. Even with the thumbs set to as large as they'd go, they weren't big enough for me to see all that I needed to. I ended up having to go back to Lr to look at each one, which made the whole process less fun and longer than it otherwise would have been.
Another problem was that I couldn't figure out how to make the window where the thumbs were displayed large enough that I could see all the thumbs at the same time.
Maybe this is because I have a 2560×1600 pixel display. If that's the case, it's about to get worse; I have a 4K NEC color managed display on order.