This is a post of interest to any mirrorless interchangeable-lens camera (MILC) user. I've illustrated it with images from the Nikon Z7. You can find all the posts about that camera in the Category List on the right sidebar, below the Articles widget. There's a drop-down menu there that you can use to get to all the posts in this series; just look for "Nikon Z6/7".
In the previous post, I laid out a strategy for precise manual focusing with MILCs, and illustrated it with screen shots from a Fujifilm GFX 100. I'm going to show you similar shots from a Nikon Z7. The principles are the same, but the peaking and magnification implementations in the two cameras are a bit different. In particular, the Z7 has three levels of magnification beyond unmagnified, and the GFX 100 has 4. The Z7 has three levels of peaking sensitivity beyond off, and the GXF 100 has two.
If you haven't read at least the first part of the previous post, I encourage you to do so now. Click here. Otherwise, what's to come won't make much sense.
We'll start with no magnification, and all three levels of peaking sensitivity. If you ask me, all are useless.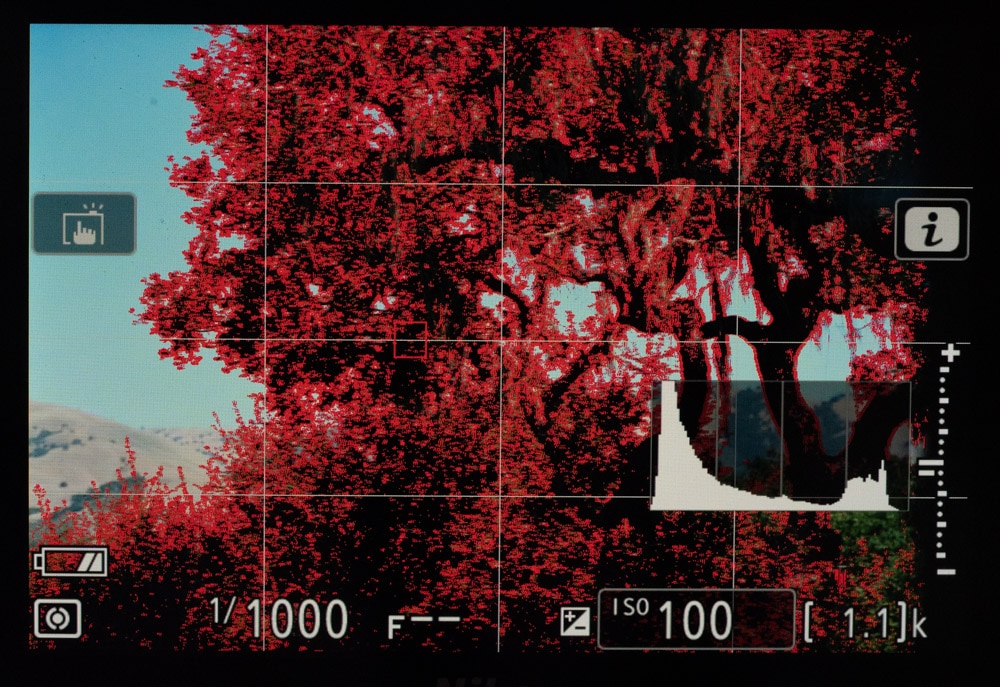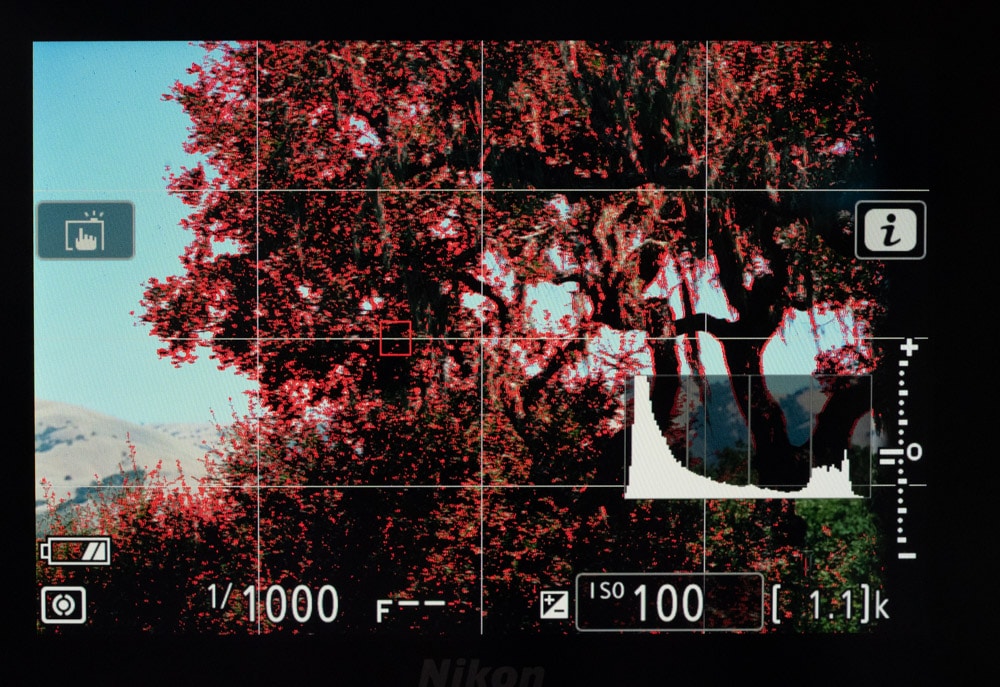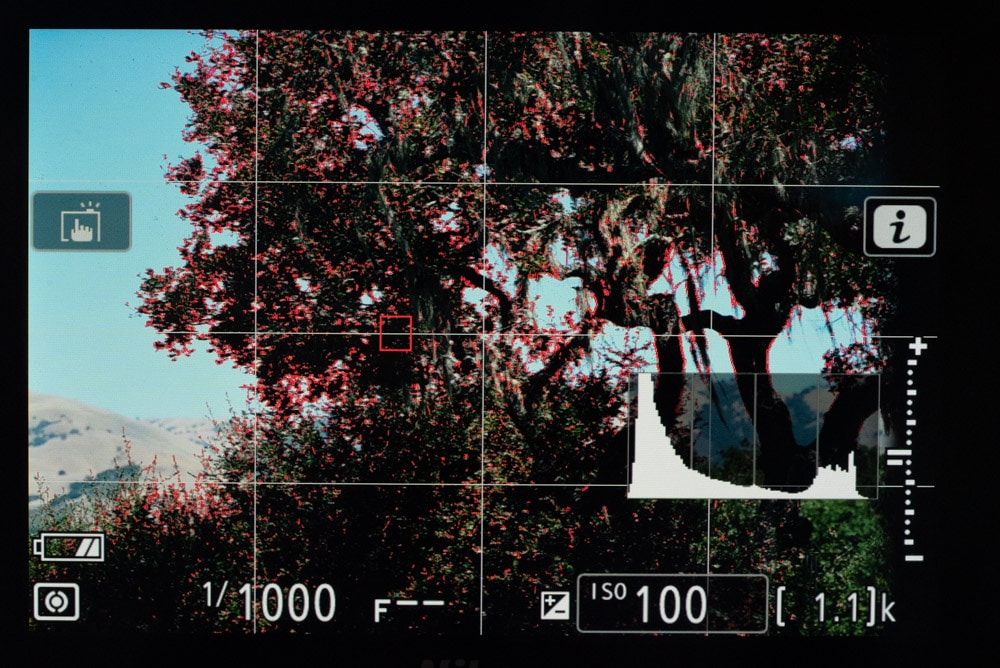 Now I'll show you three levels of magnification, together with the peaking settings that I think work best for this scene with this lens.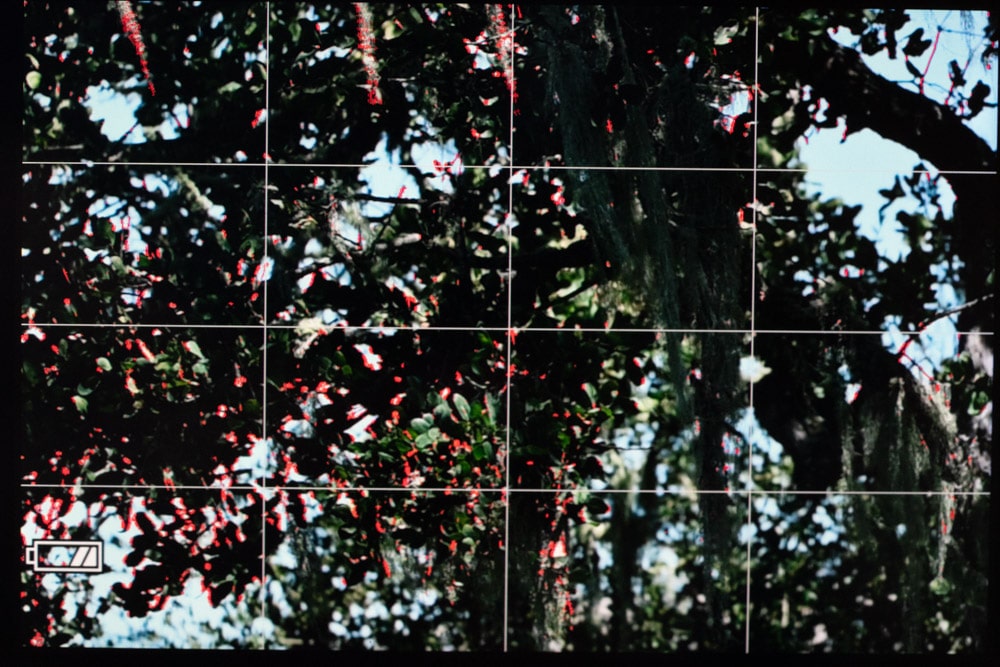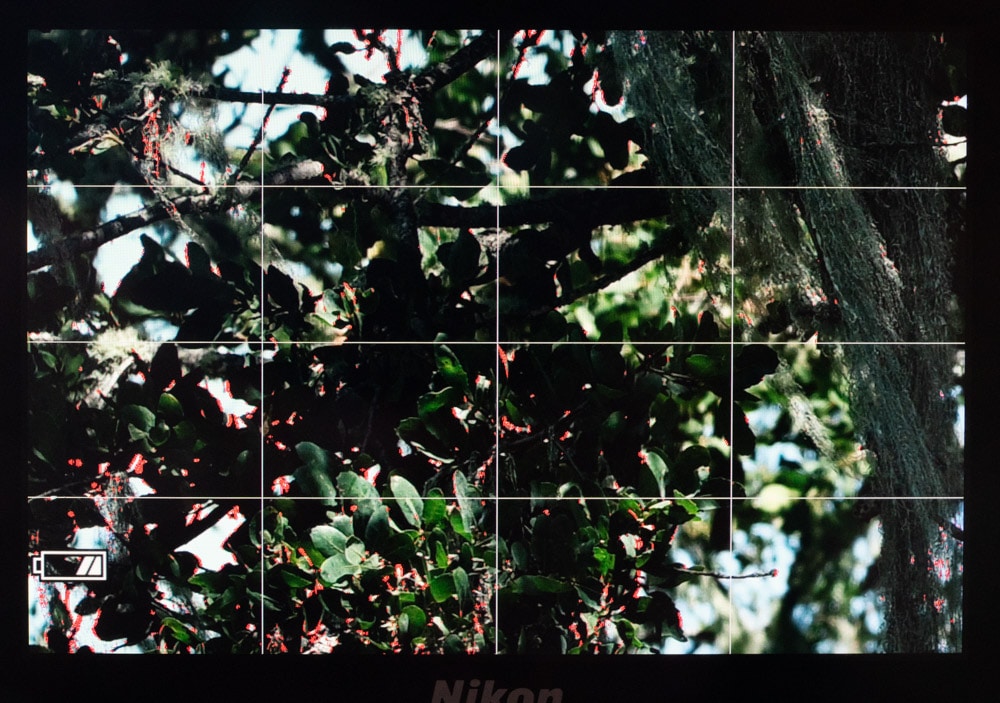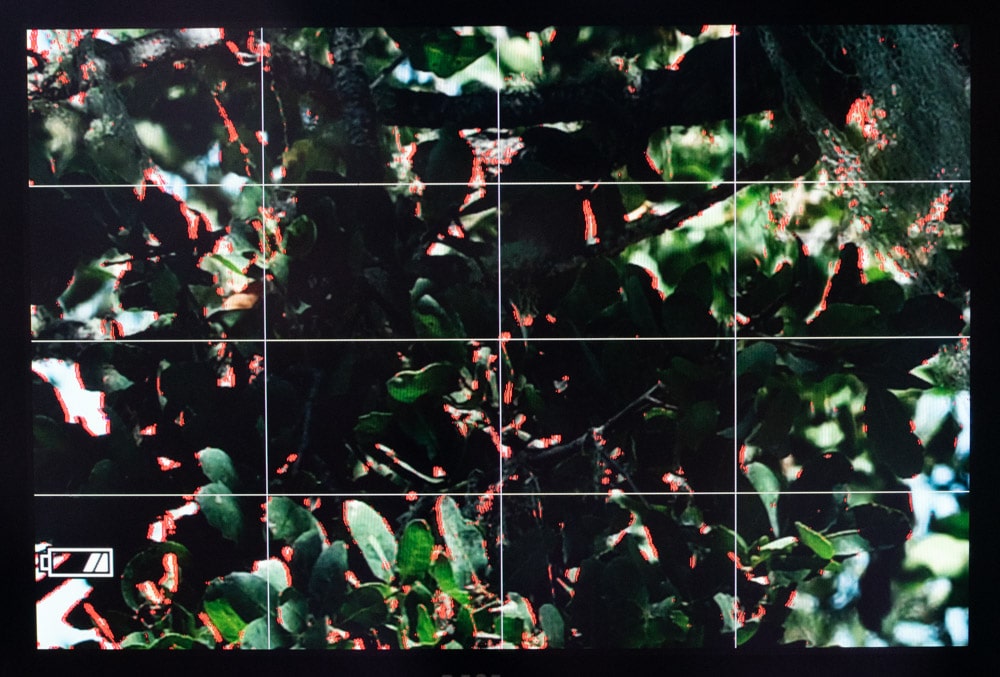 In the mid and max magnification settings, dropping the peaking sensitivity from the ones above by one step makes the peaking color disappear.