Ferrell McCullough proposed an idea a couple of days ago that sounded better and better the more I thought about it. Why not do some testing of the strobe-lit images with rear-curtain synch at various shutter speeds? We could then see blur that was big enough to show up during the strobe duration at discrete points after the first curtains fires, and before the second curtain is triggered. In addition to a diagnostic tool, once a safe delay is ascertained for a particular lens/camera/support combination, this could be a way to make studio strobe images with maximum sharpness.
The gear: Leica 135mm f/3.4 APO Telyt on the a7R with a Novoflex adapter, RRS a7 L-bracket, Arca Swiss C1 Cube, RRS TVC-44 legs, camera at a distance from the ISO 12233 target that gave a target height of about 1100 pixels. Release with 2 second self-timer. ISO 100, lens set halfway between f5/6 and f/8. I used a Heliopan variable ND filter to fine tune the exposure.
In order to detect the smallest motion, I needed a long strobe duration. I used a Paul Buff X1600 set for a full dump, which gives a t.1 of 1/600 second. I ran a series of shutter speeds from 1/160 to ¼ second in third-stop increments. 1/160 was the worst, followed by – surprise! – 1/60. 1/125 and 1/100 weren't bad at all. 1/25 to ¼ produced substantially identical sharpness, indicating that the bulk of the a7R's high-frequency shutter vibration had damped out in about 40 milliseconds (there could still be lower-frequency resonances that the 1/600 second strobe duration would be fast enough to freeze). The non-monotonic variation of sharpness with shutter speed indicates that there may be some complex resonances involved.
Here are some 2x nearest-neighbor blowups of the usual region of the ISO 12233 target at selected shutter speeds.
¼ second: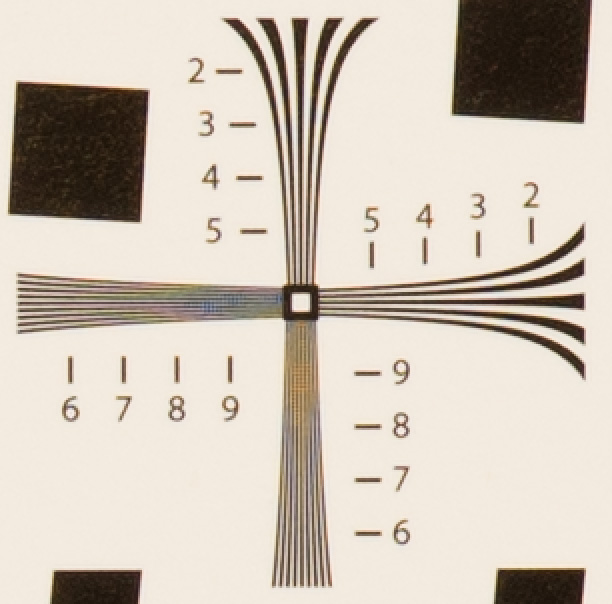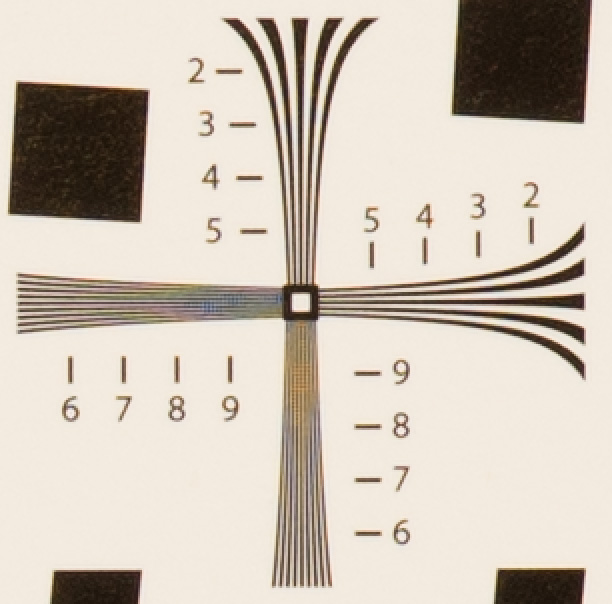 1/30 second, the shutter speed where the blur essentially starts: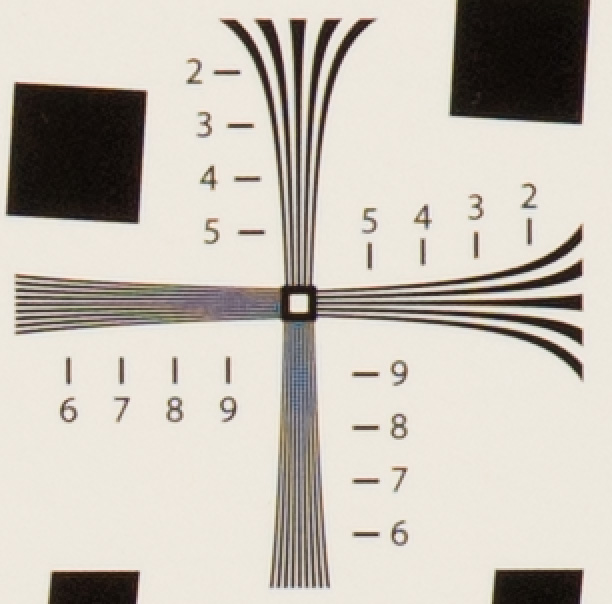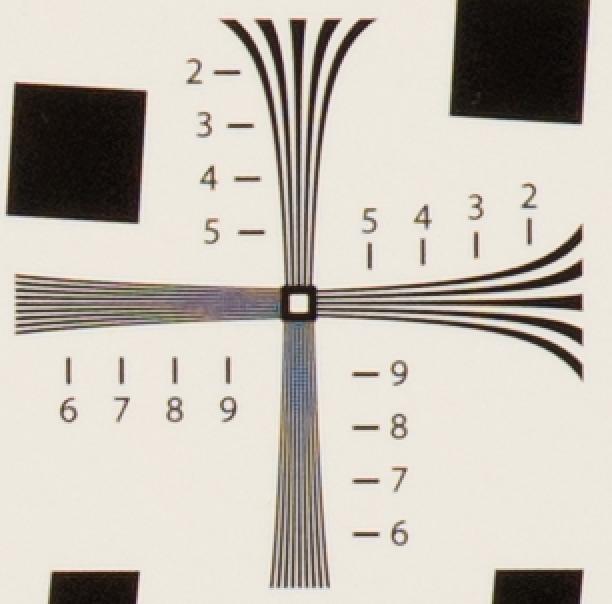 1/60, one of the worst ones: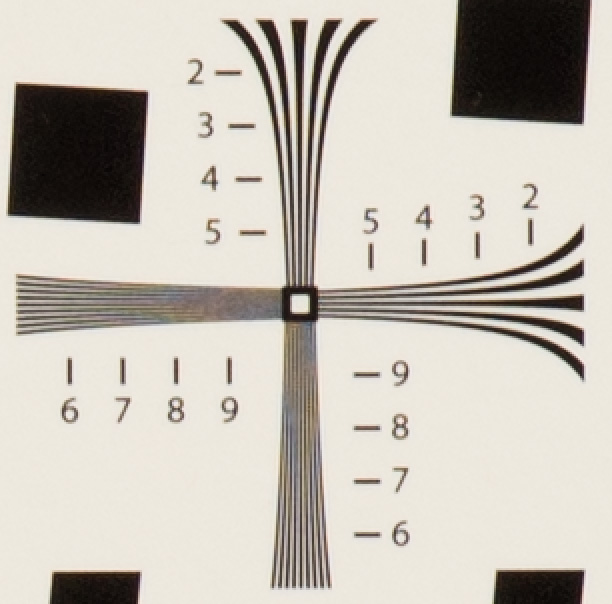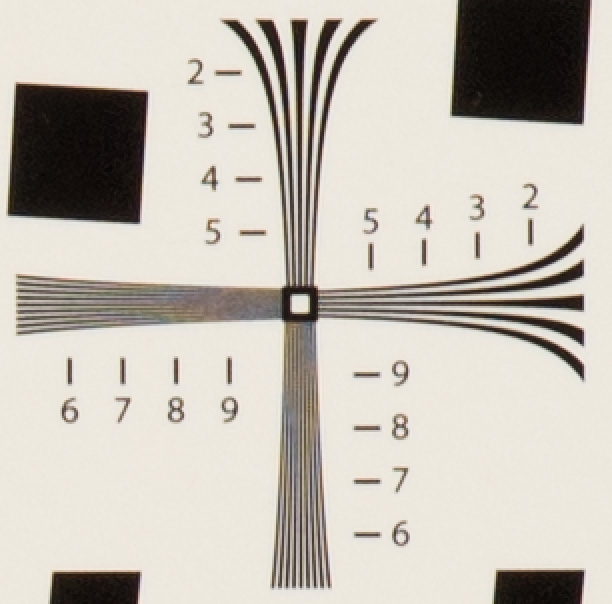 And 1/160, the worst one: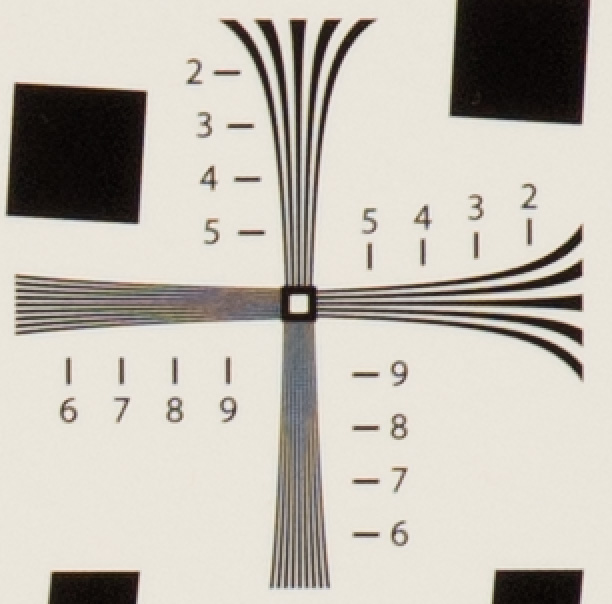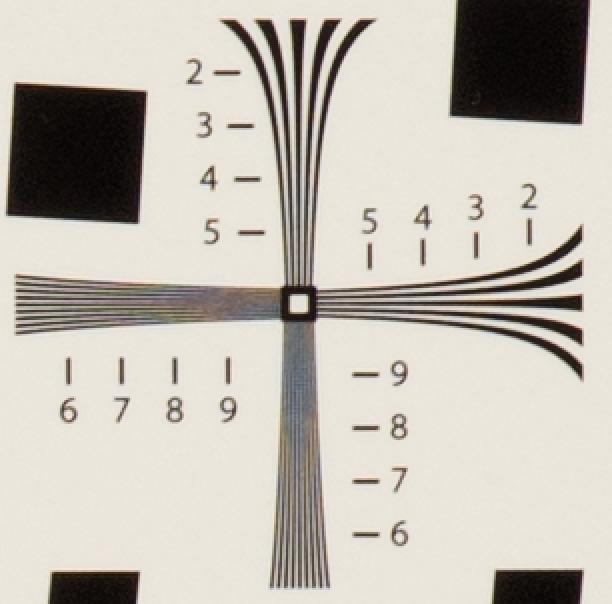 But look at 1/80, which isn't too bad: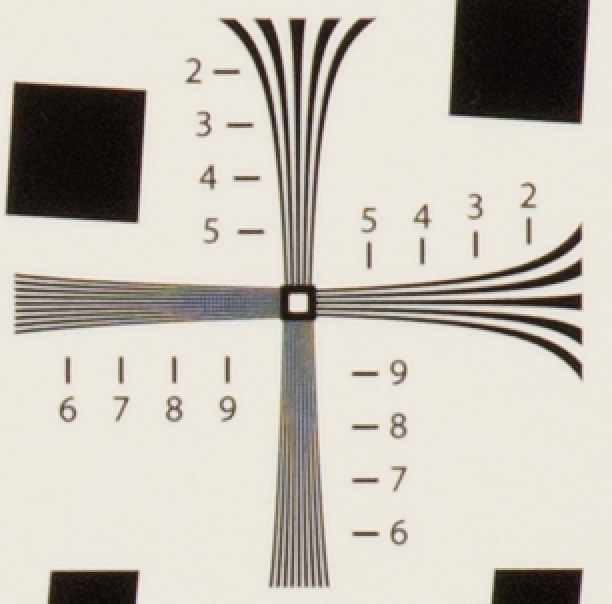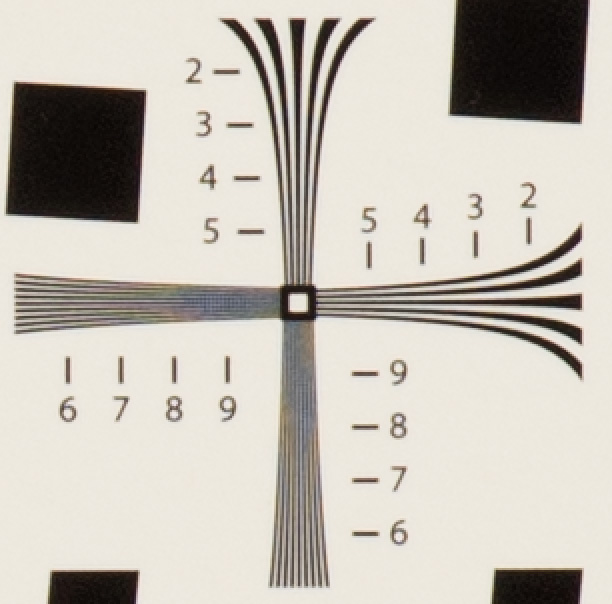 Using rear-curtain synch with a shutter speed of around 1/25 second or slower would tame the tripod-mounted a7R shutter shock with lenses under 135mm (and probably much longer), and might be a good plan for hand-held strobe photography with the Sony a7R. It's hard to get results that are repeatable enough when the camera's not at a fixed distance from the subject, but I think, as long as the focal lengths and masses are the same as or lower than those of the 135mm Leica APO Telyt,  it's probably one of those "can't hurt, might help" things.