This is part 2 of a test of the Sony 12-24 mm f/4 FE lens. The test starts here.
In the previous post, we looked at the Sony 12-24/4 at 18 mm, and threw in a once-mighty Nikon zoom for comparison. It wasn't much of a contest. In the corners the Sony was shockingly superior.
Now we'll look at 12 mm.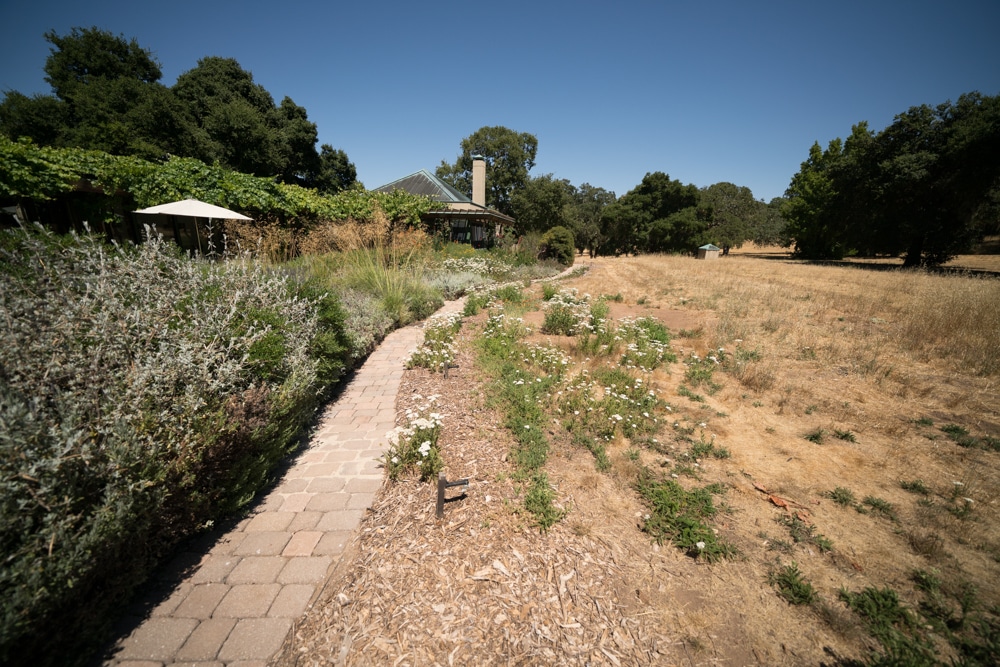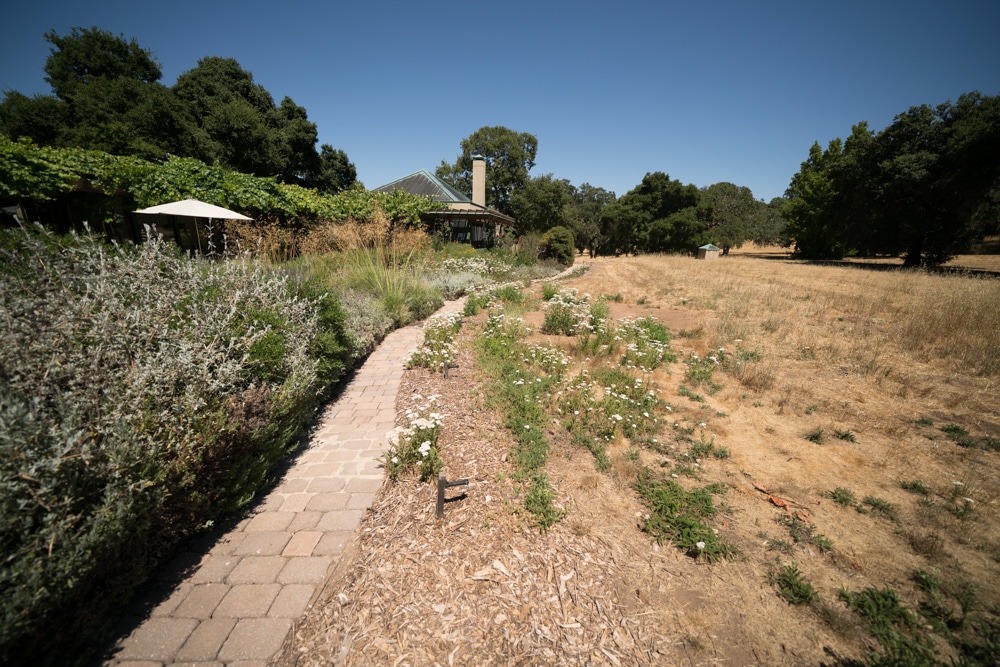 I focused manually at taking f-stop on the lighter foliage in the upper-right-central part of the image. I focused and exposed four times for each aperture, and picked the best shot from each camera for each f-stop. Shutter set to EFCS. 2-second self-timer . Arca-Swiss C1 cube on RRS sticks.Small exposure corrections in Lr. Daylight white balance selected in Lightroom.
I exported tight crops from the developed images as 700-pixel-wide JPEGs. That means that the images are all heavily upsampled. The a7RII images are 295% of their original size in both dimensions.
If you just want a rough idea of the differences, just look at the images as displayed in-line in the posts. However, if you wish to compare these images in detail, you should view these images by clicking on them to see the source files, then setting your browser for 100% zooming. Even better, download them and make Photoshop stacks.
No matter what you do, these crops are all going to look horrible. I'm blowing them up so much so that they will represent the original file after JPEG's discrete cosine transform has had its way with them. If you want to get a good idea of what the images would look like printed, get far away from your monitor. No, farther than that. Put a bunch of the images up on the screen and back up until the best one starts to look good. Then look at the others. There's another reason why these images won't look like the best thing the camera/lens combination can deliver. They're demosaiced with Lightroom. Lightroom is not awful, but for a particular image, there are usually better raw processors. I use Lr because it's a de facto standard, because I know it well, and because it's got good tools for dealing with groups of images.
I'll show the crops at 18 mm for the two combinations. In the next few posts, we'll look at the Sony at 12 and 24 mm as well.
In the mid-upper right: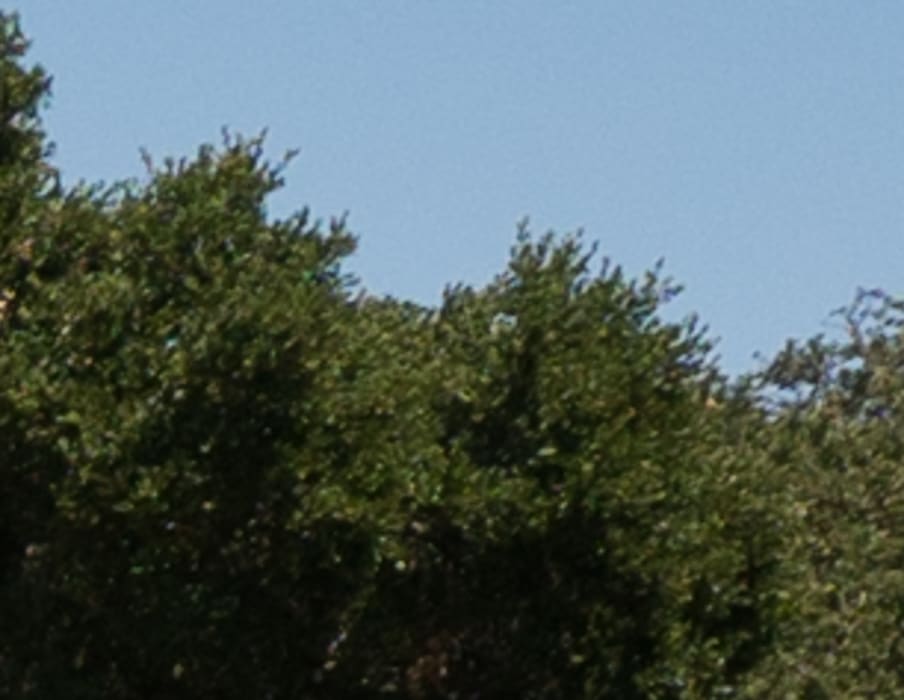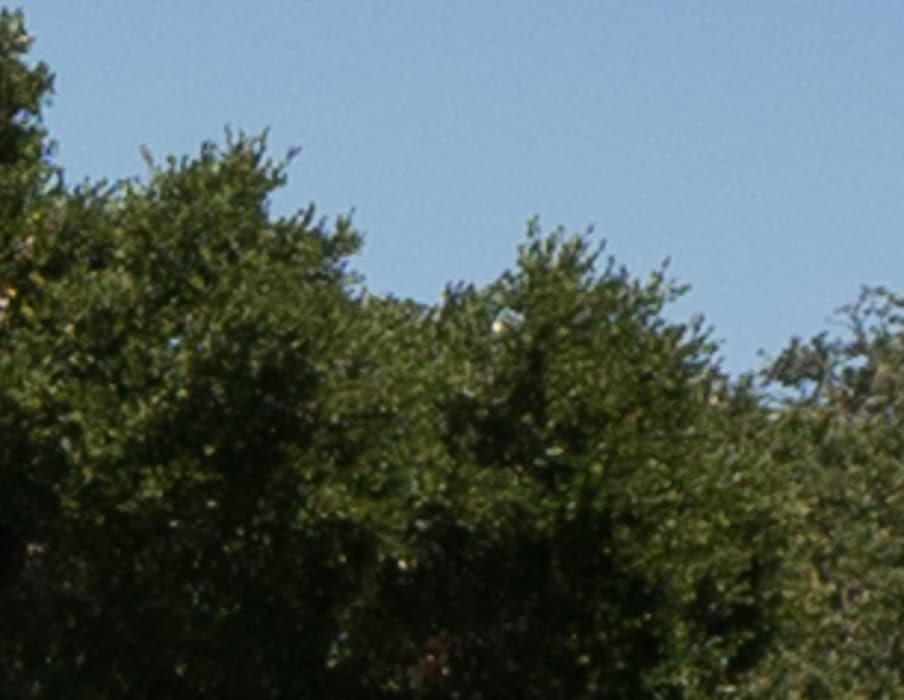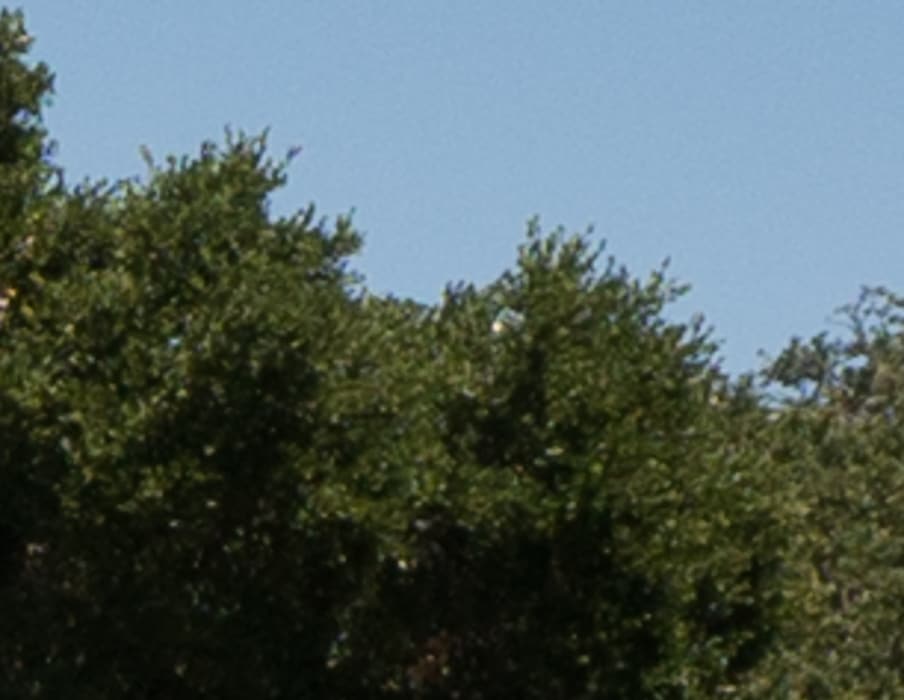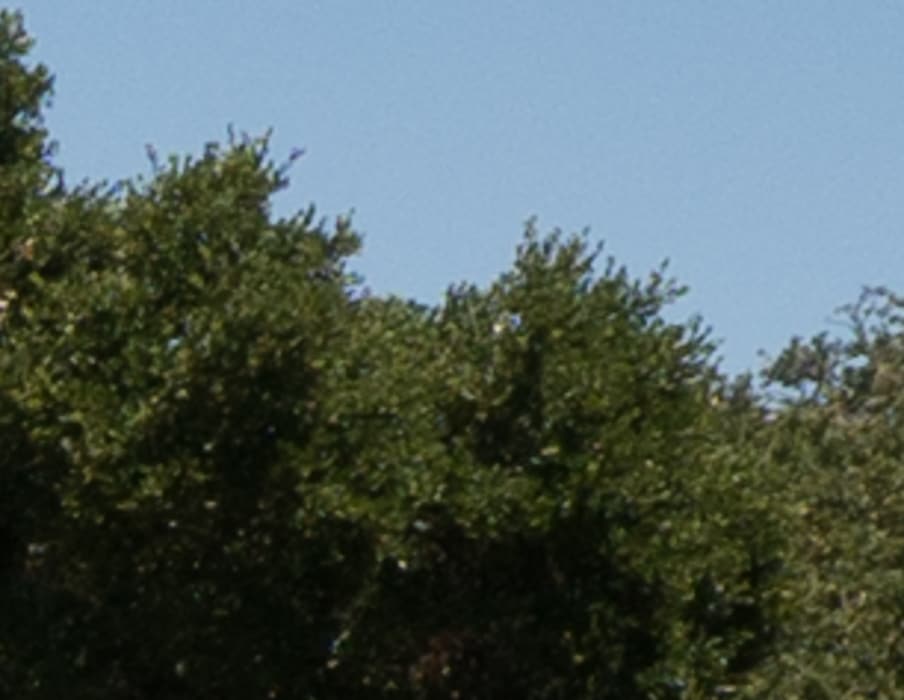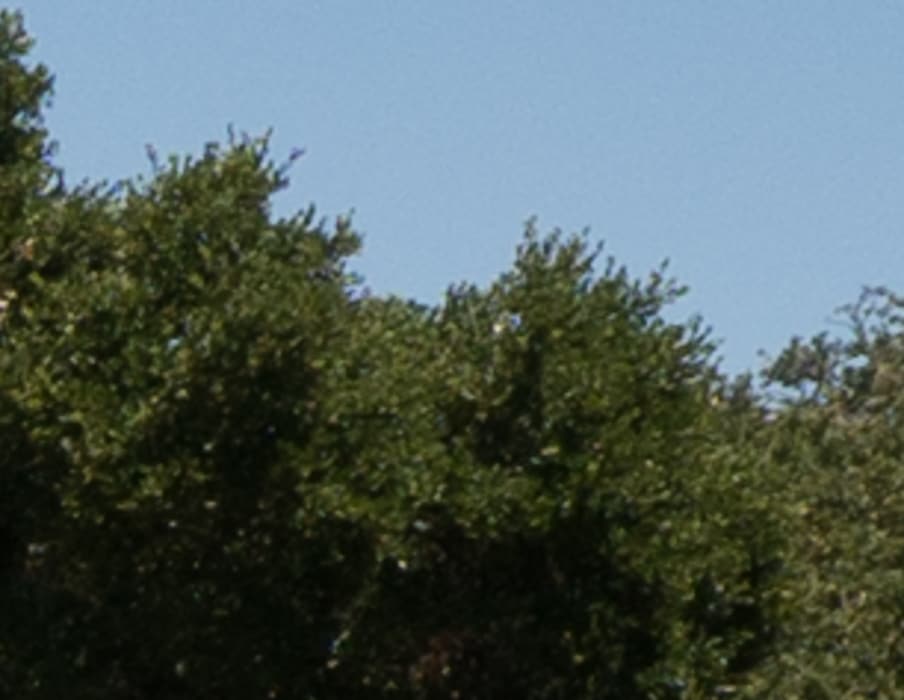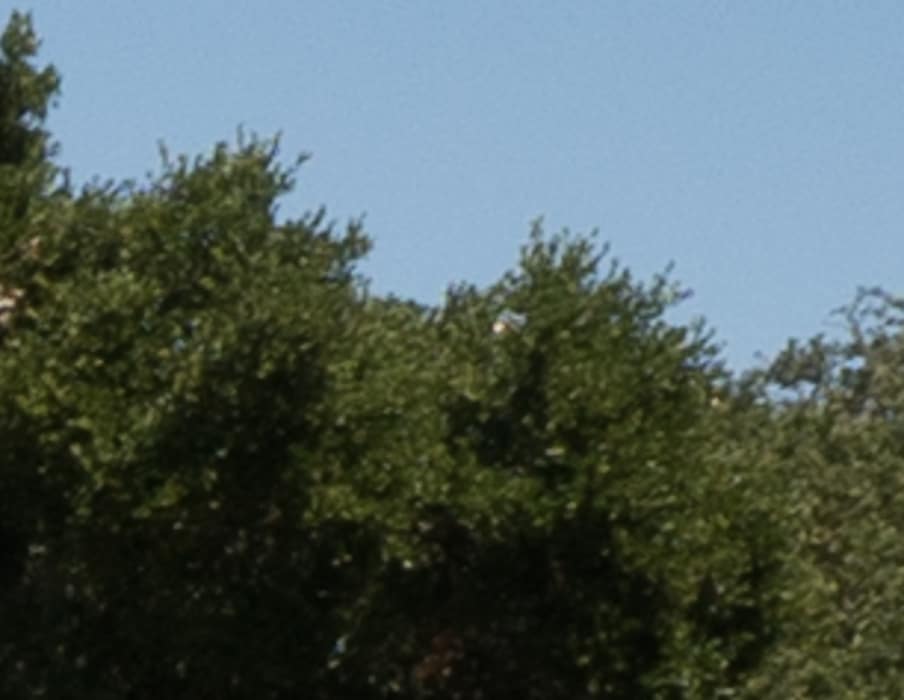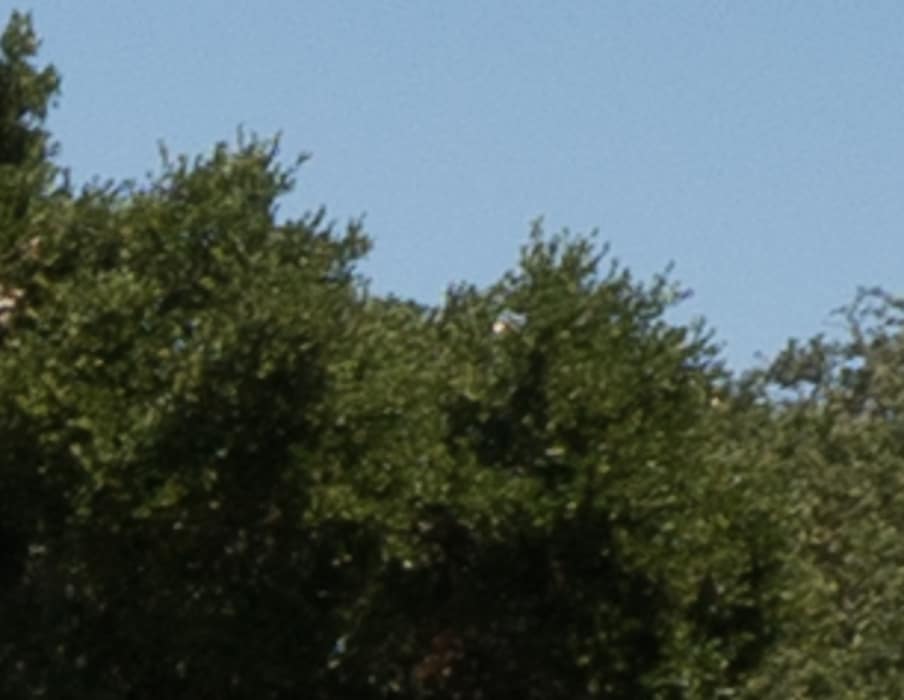 Excellent.
In the upper left corner: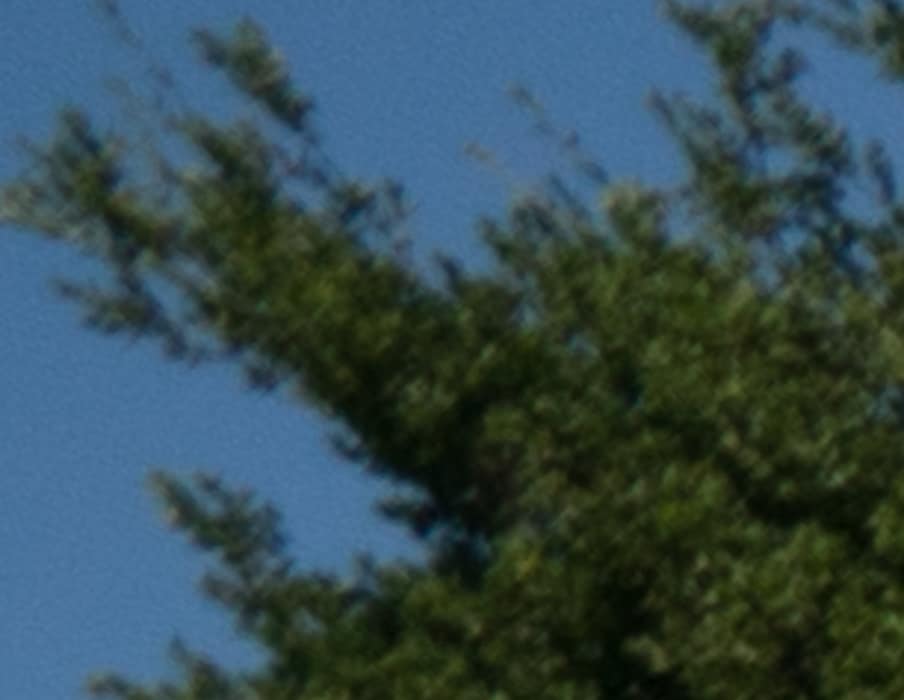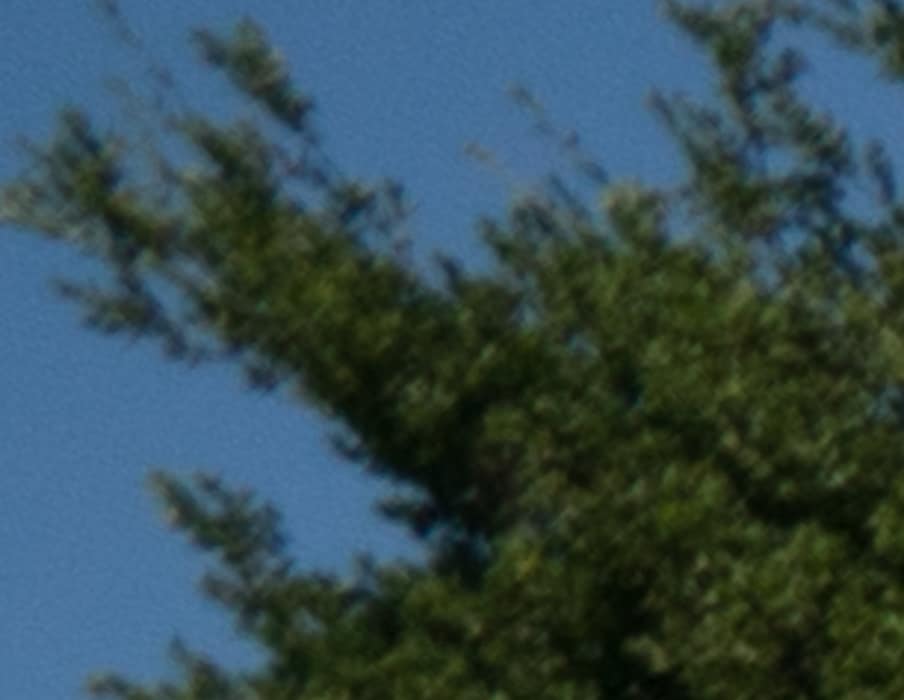 There's a lot of smearing here.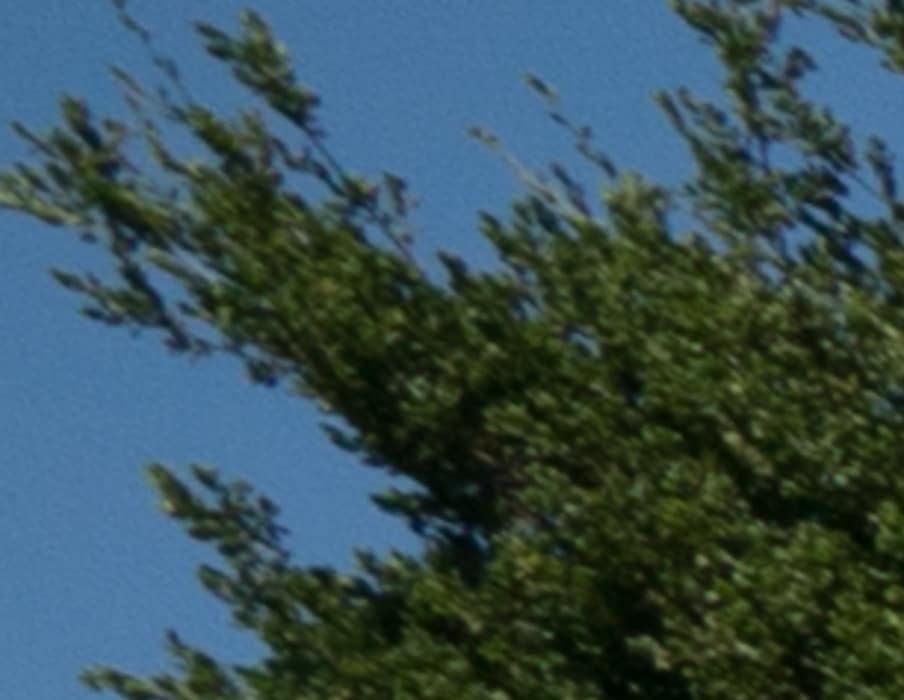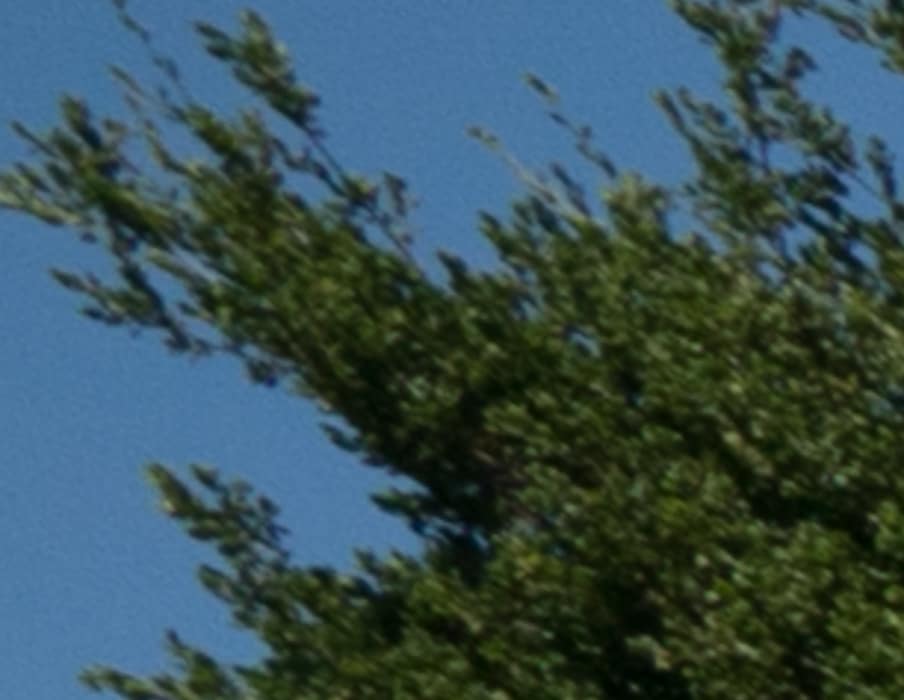 Now it looks pretty darned good.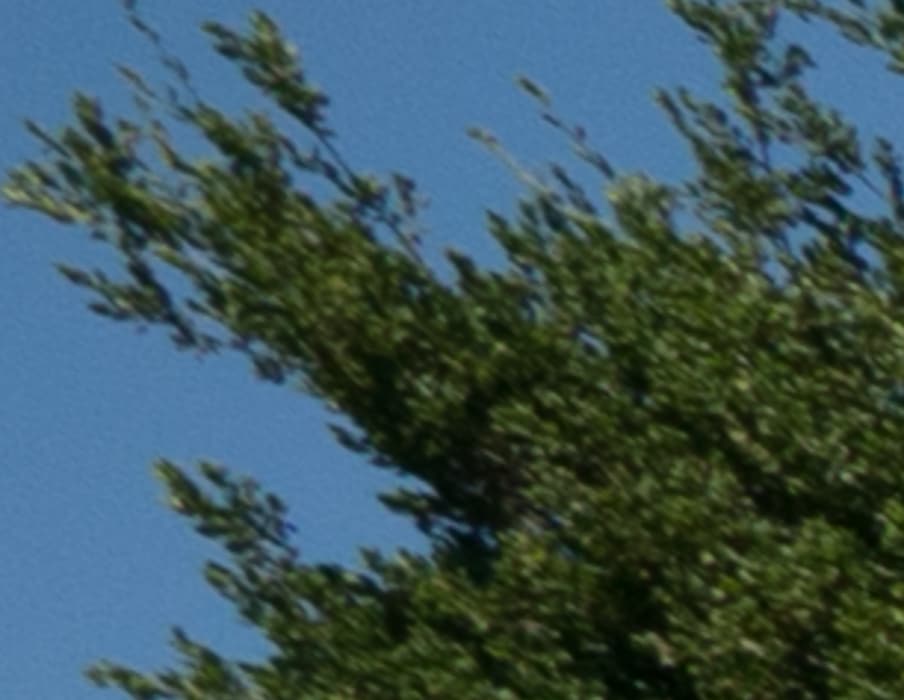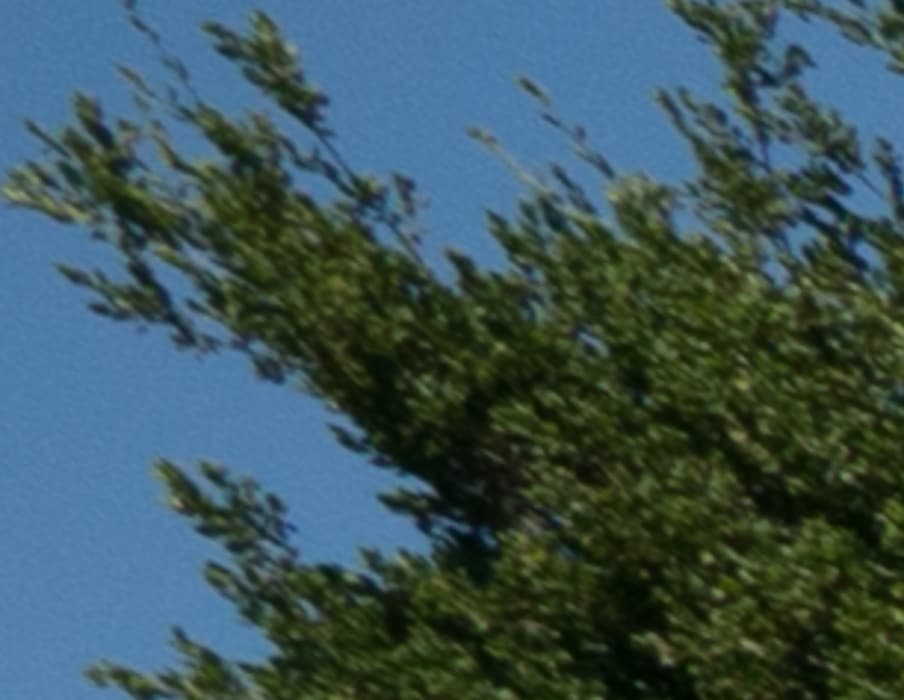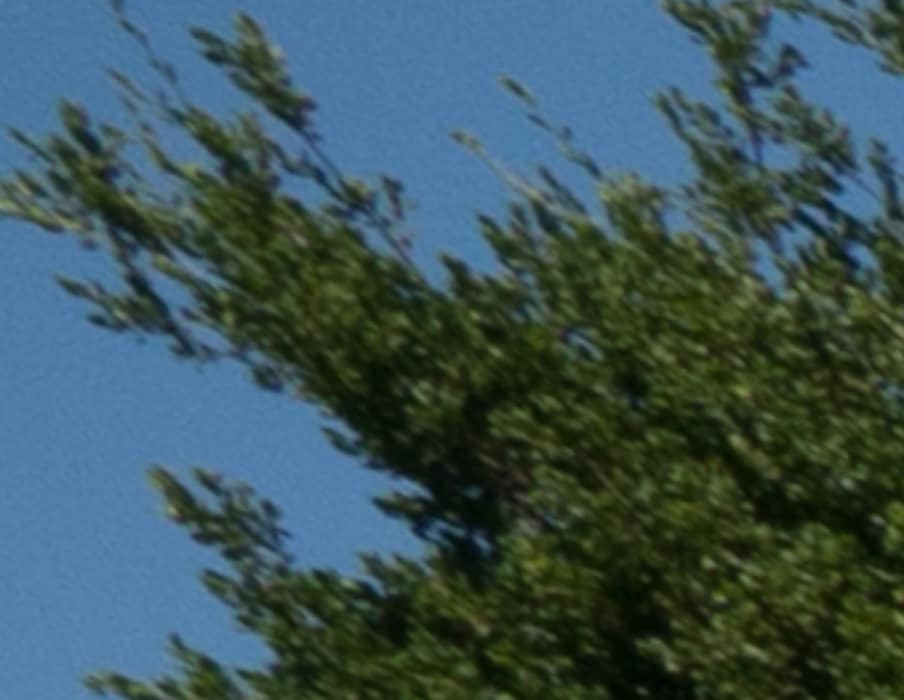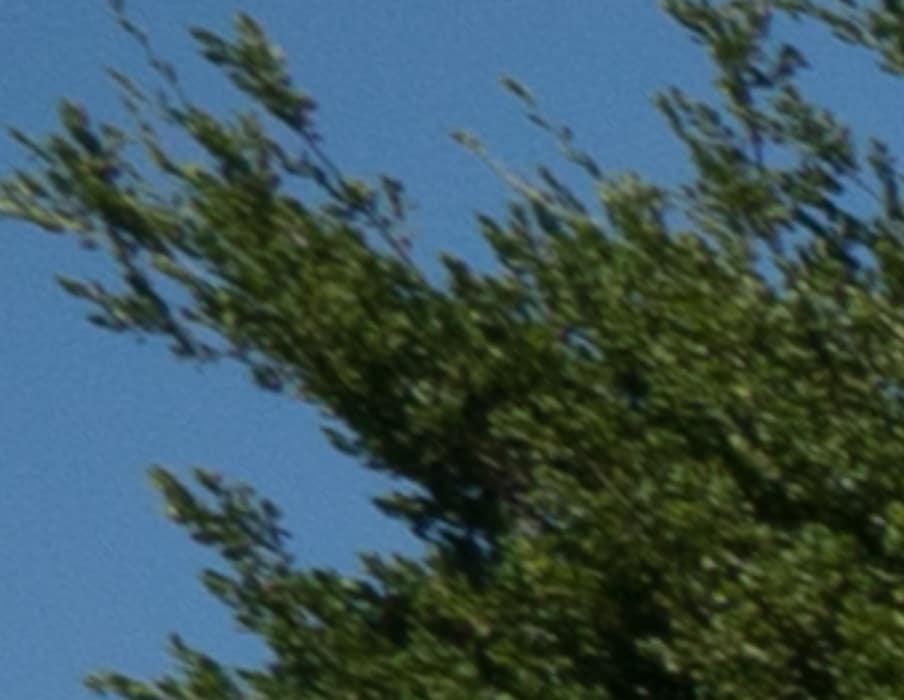 With the exception of f/4, this is very good performance.
24mm overall: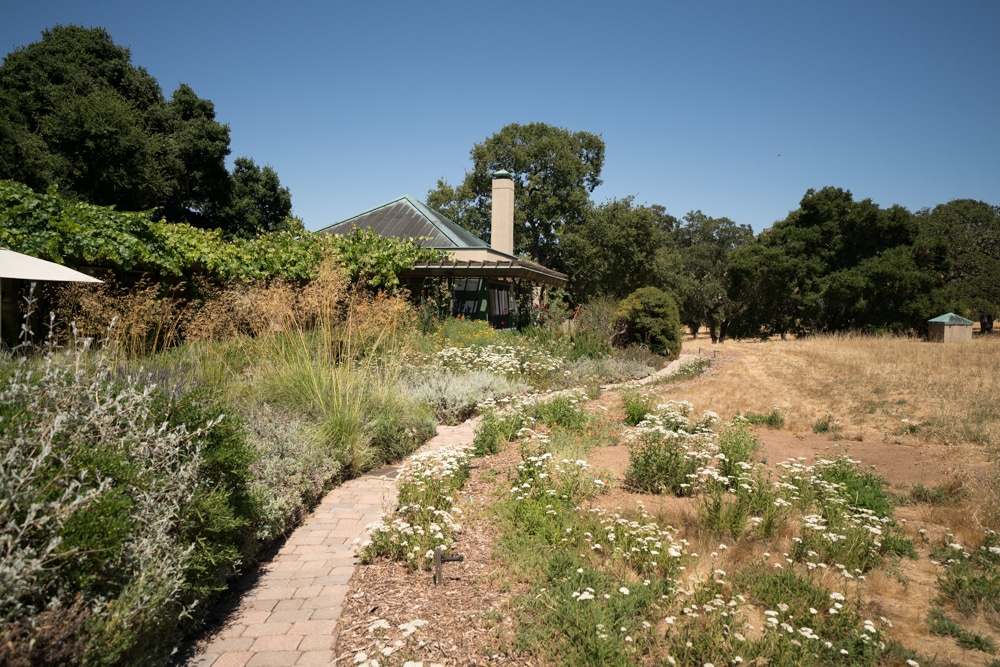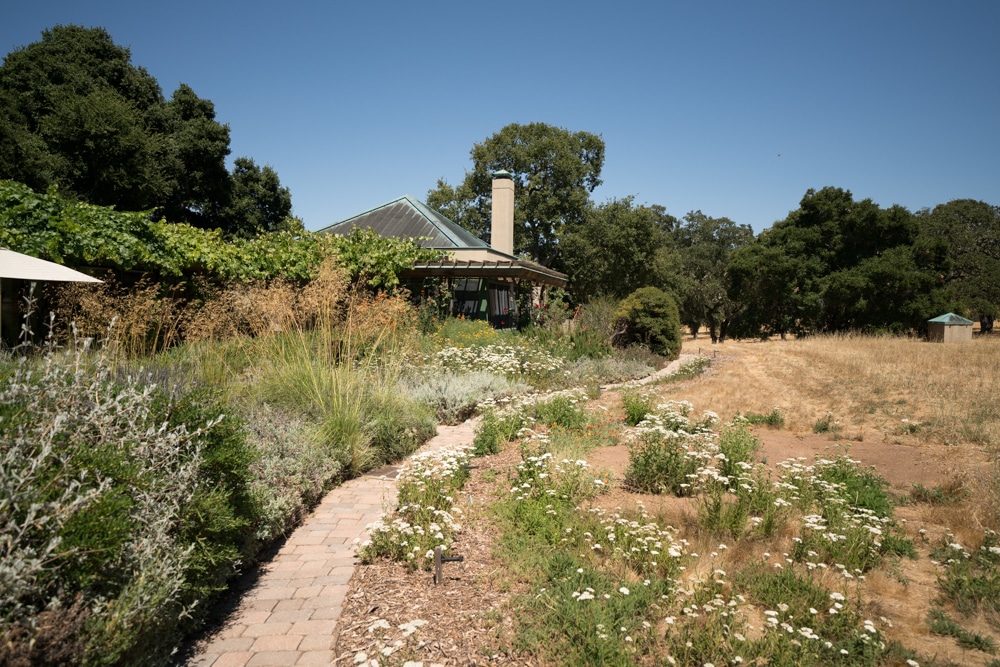 At 24 mm in the mid-upper-right: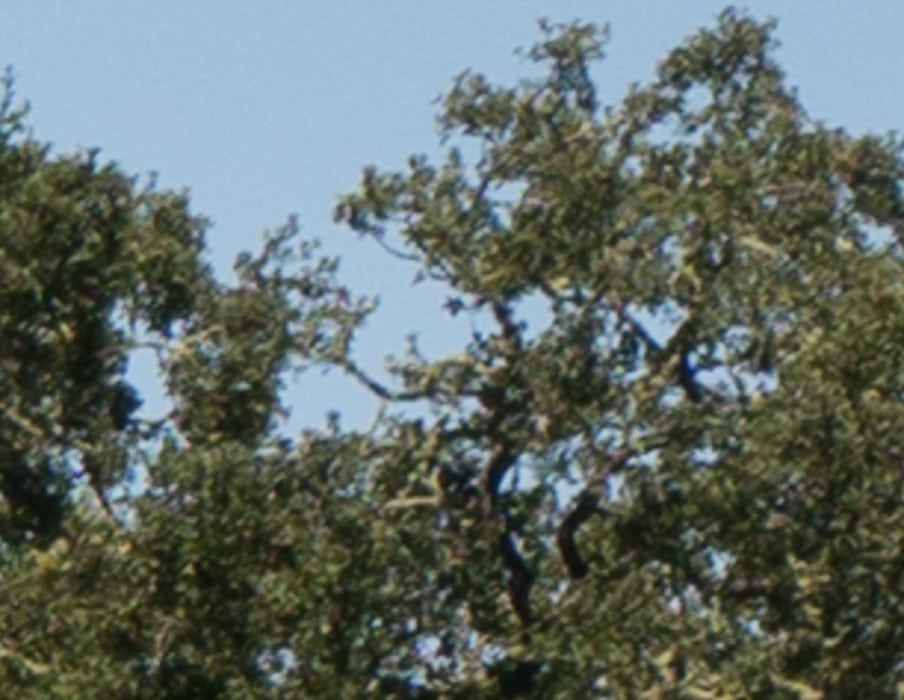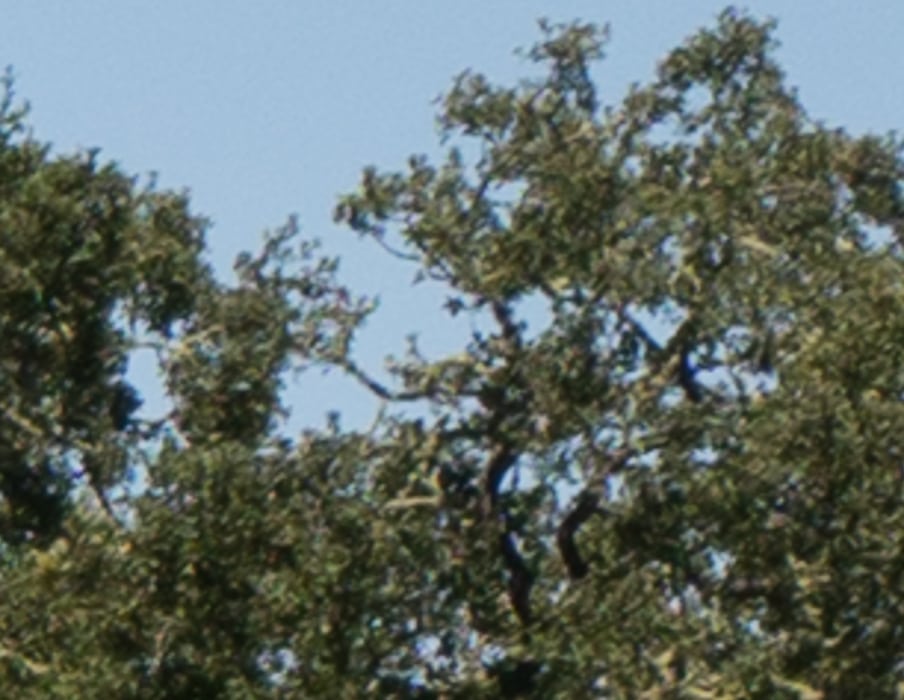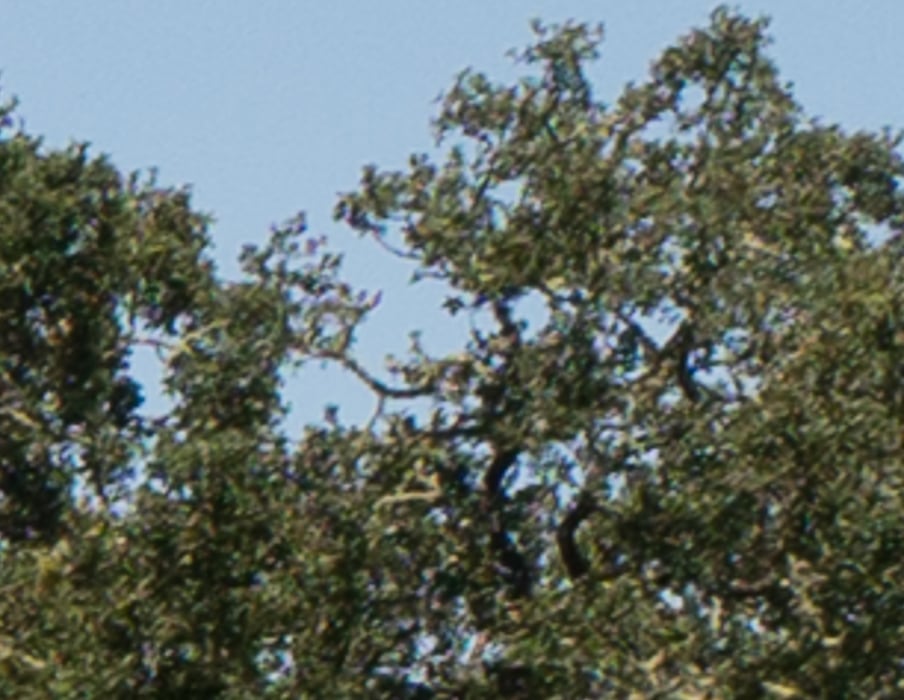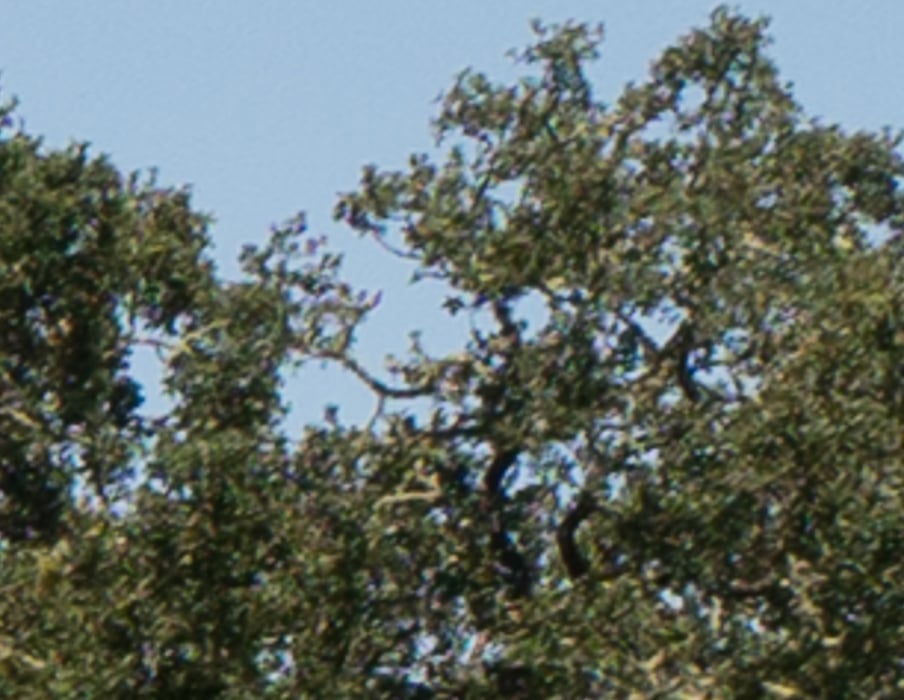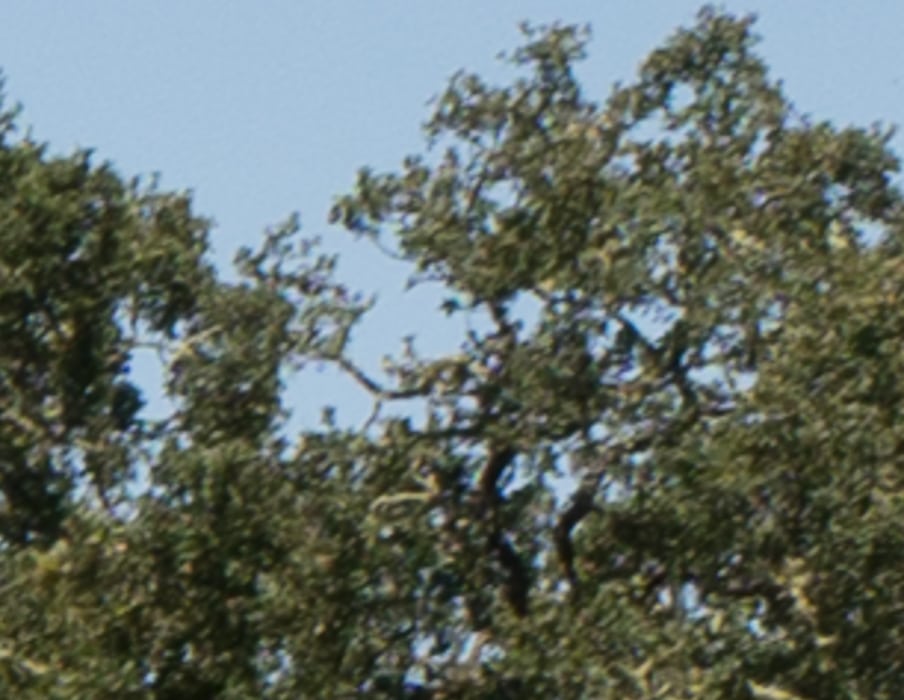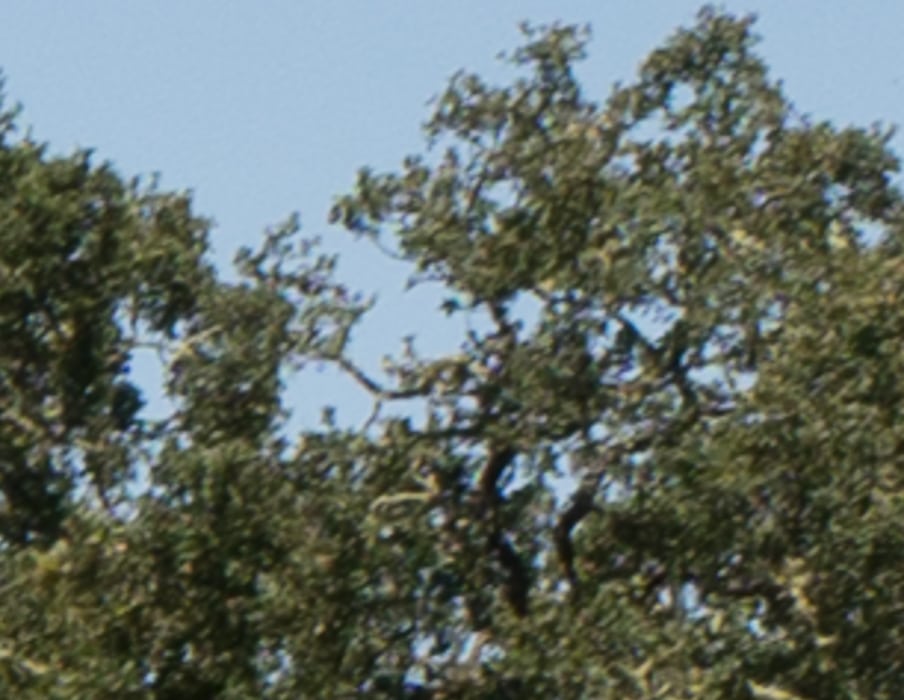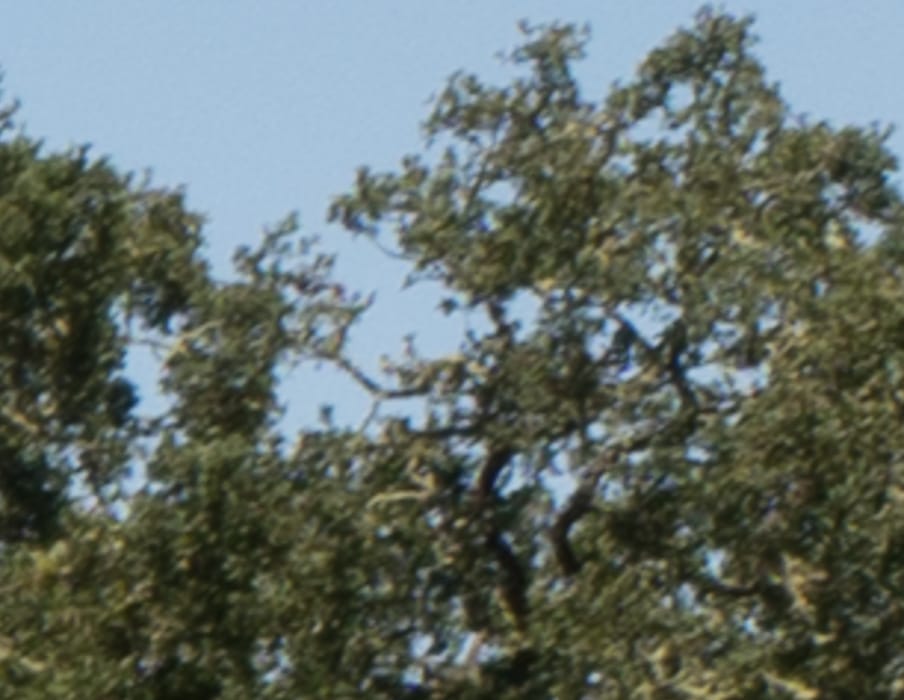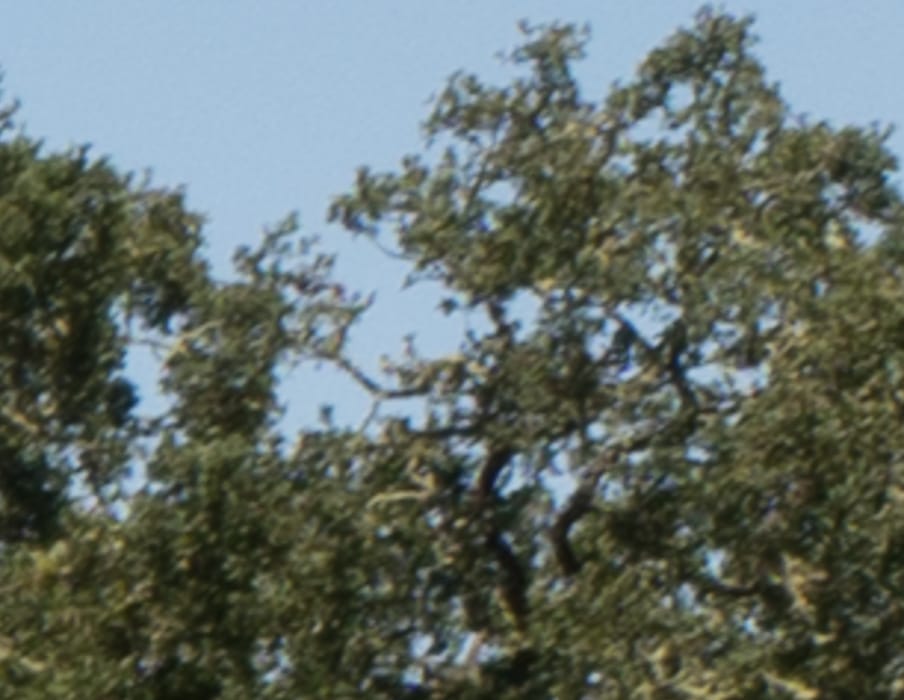 Very good.
In the upper left corner: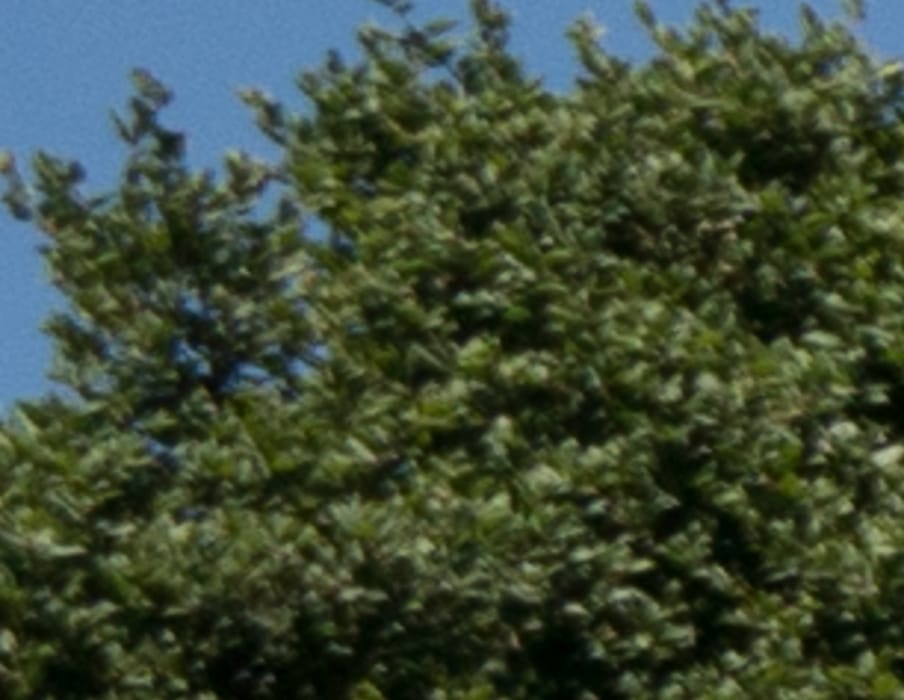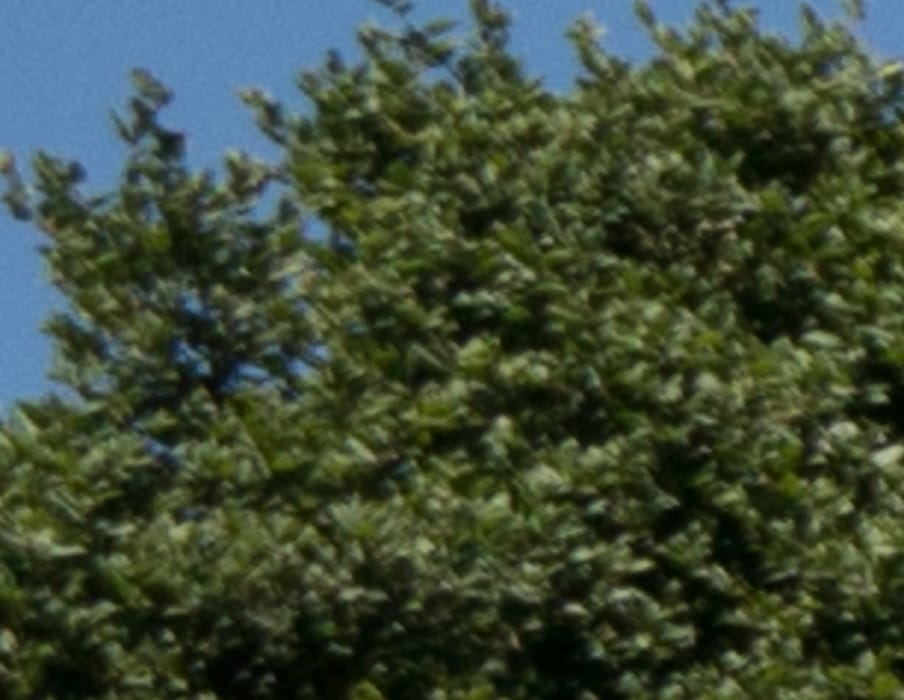 There is nowhere near the smearing here that we saw at 12 mm.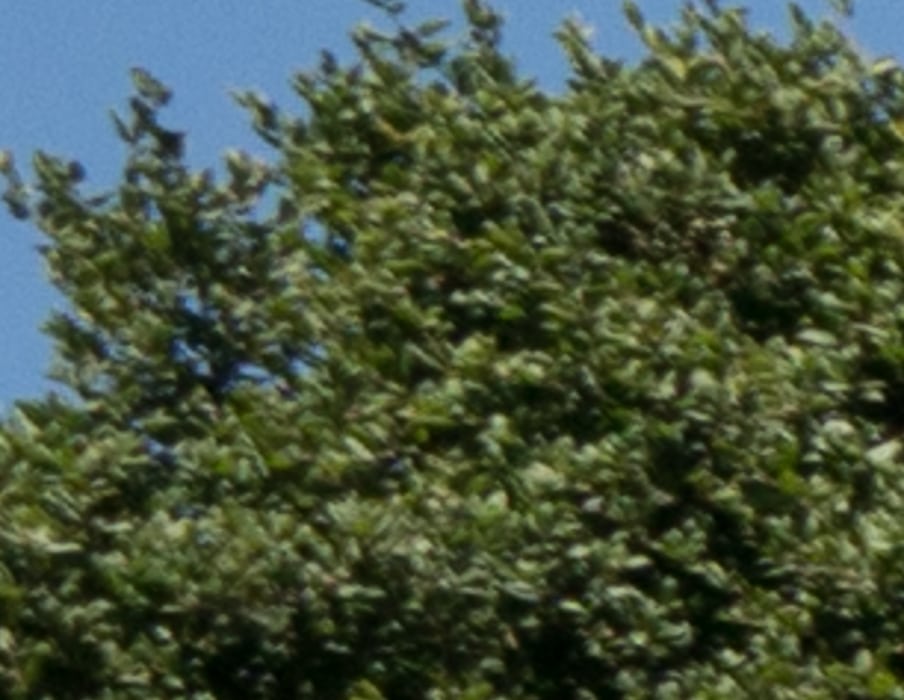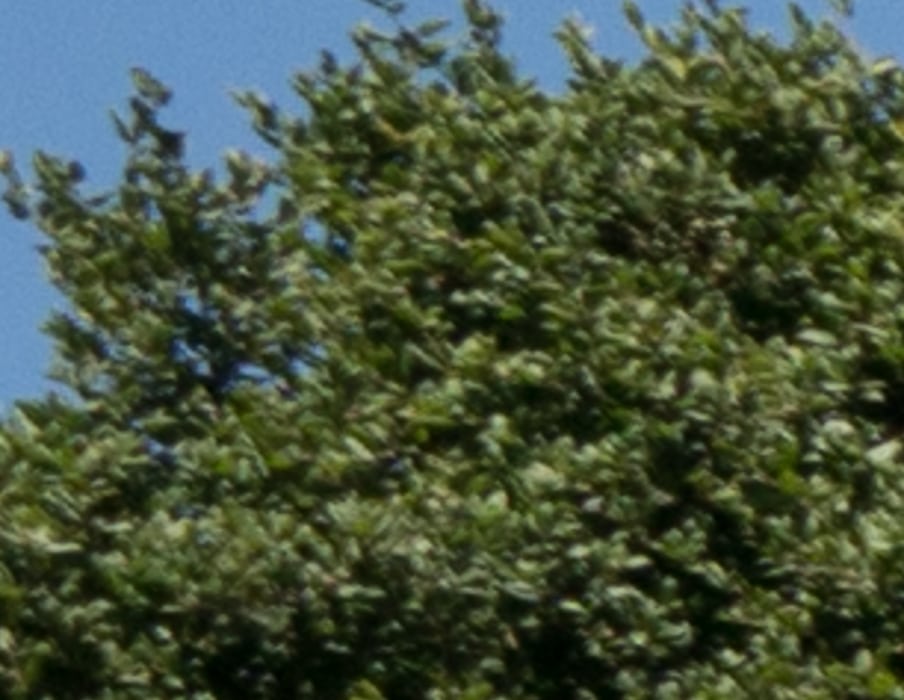 This looks quite good.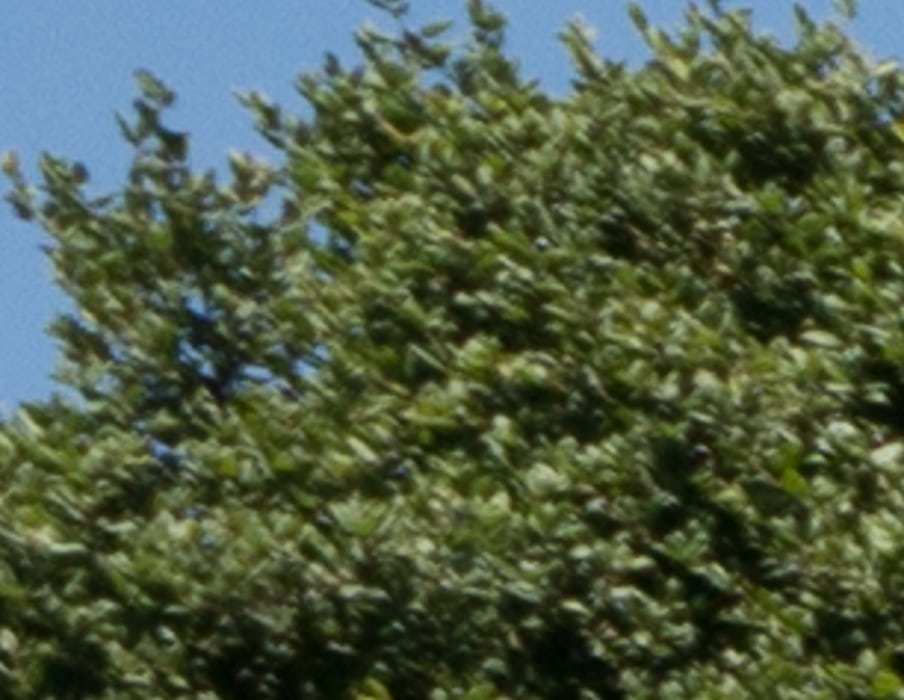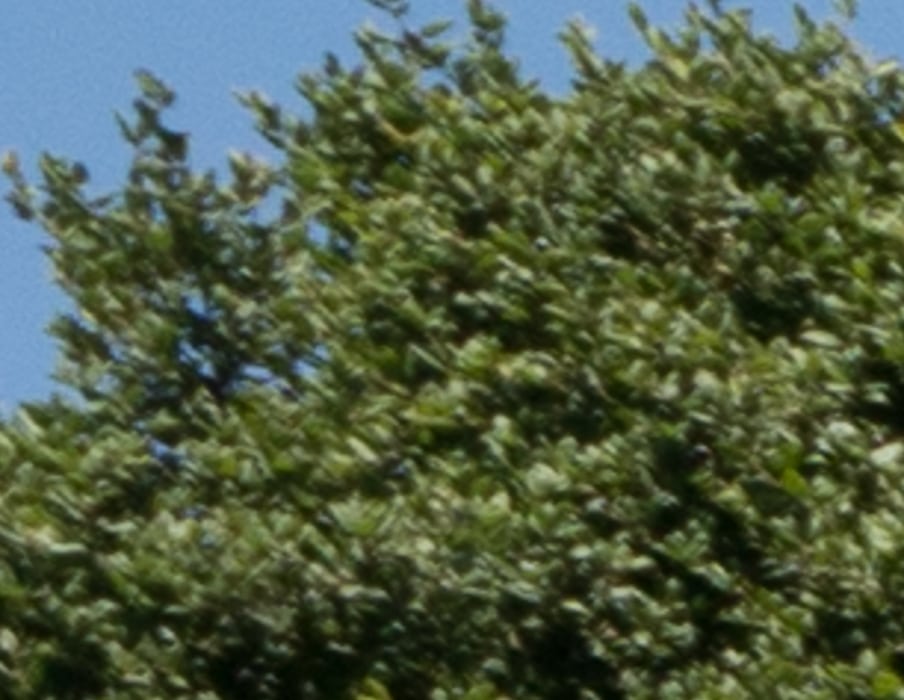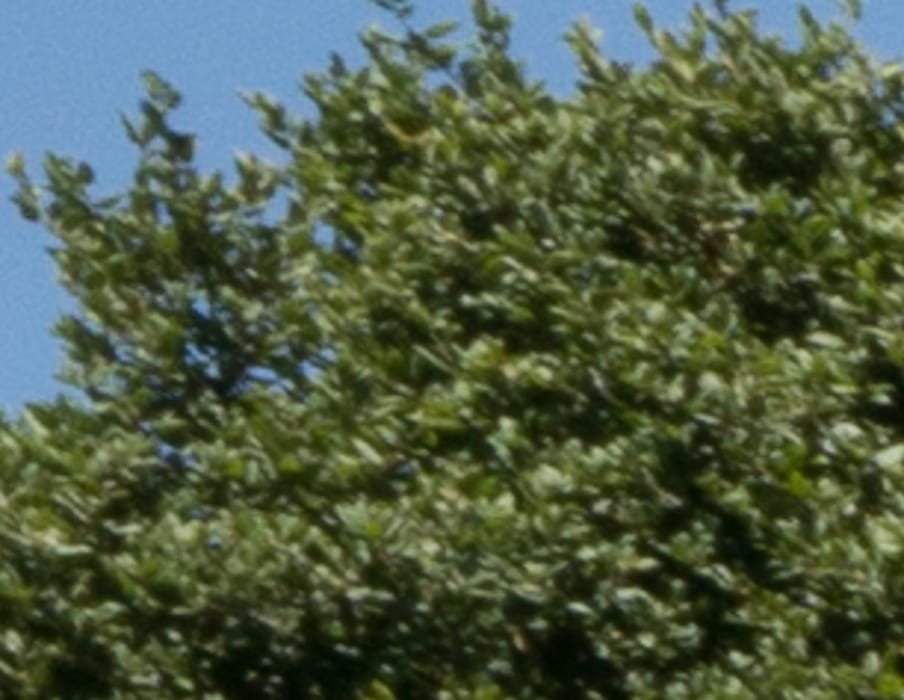 Fine performance in all cases except for 12 mm at f/4.