This is part of a long series of posts about the Sony a6300. The series starts here.
Now that we have Claff Photographic Dynamic Range (PDR) numbers for the Sony a6300, we can look at ISOlessness in a more precise way.
Quick review: a perfectly ISOless camera would produce the same image quality if all images were exposed at base ISO and pushed as necessary in post processing as it would with careful adjustment of the ISO knob before each picture.
I can model a perfectly ISOLess camera, tweak it so that it's like a real camera at some ISO, and take the ratio of the Claff PDRs of the real camera and divide it my that of the modeled camera. A perfectly ISOless camera would produce a straight line as flat as Kansas.
Here's what I get for the a6300, with the a7II thrown in for comparison.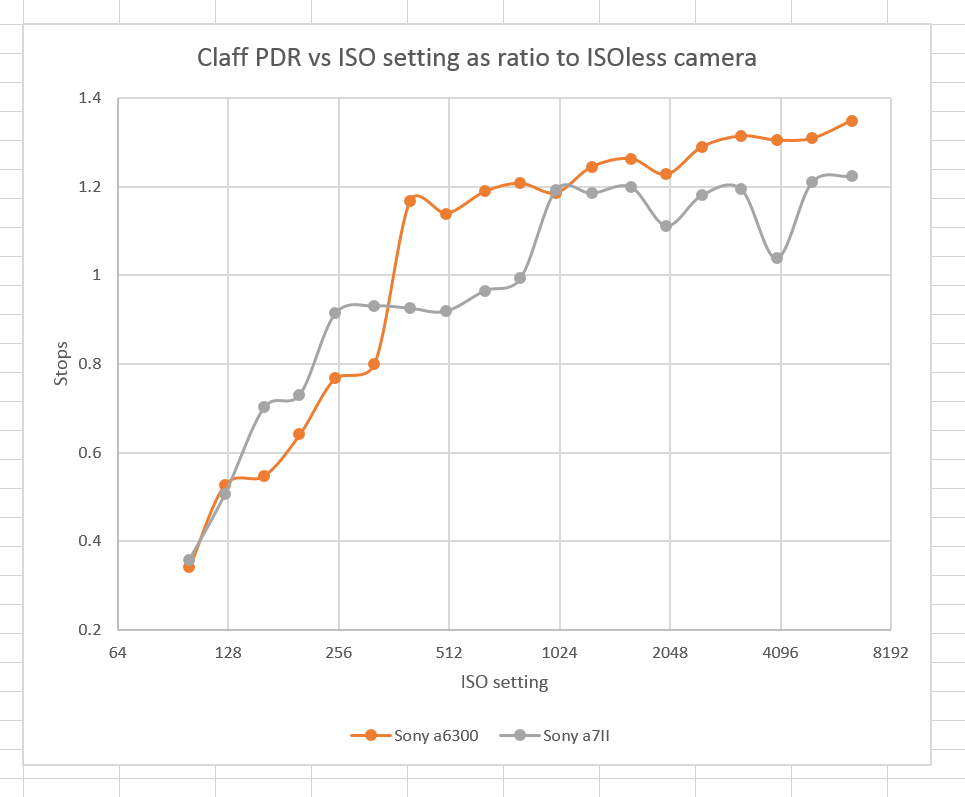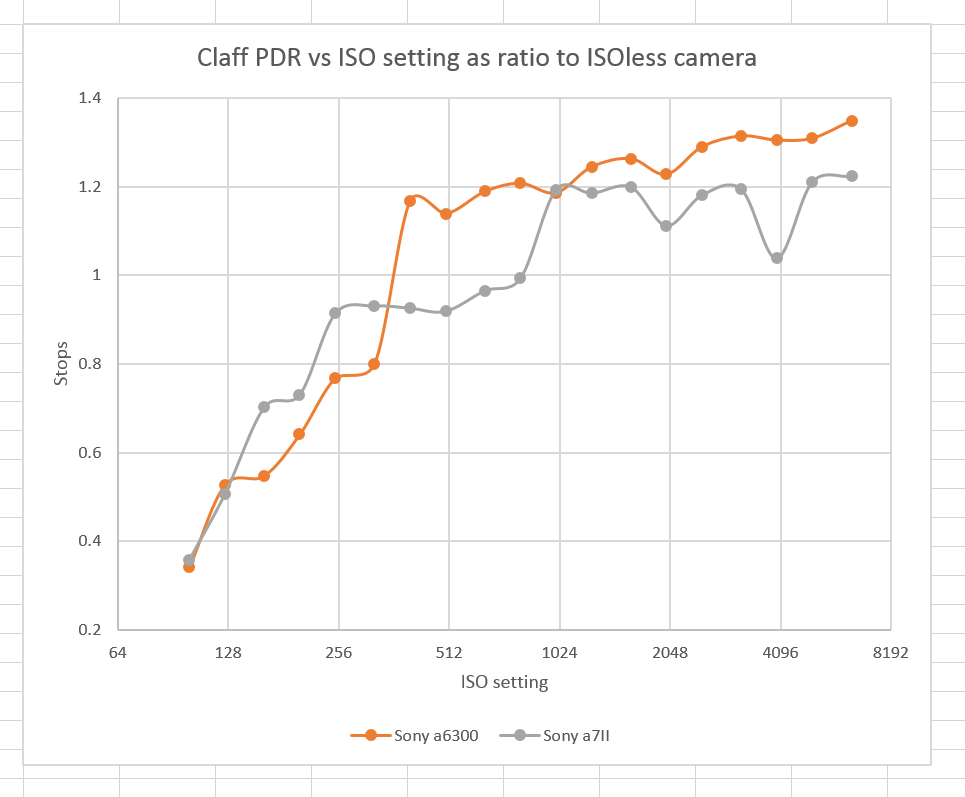 You can see that the a6300 is pretty darned flat from ISO 400 through ISO 6400. The a6300 is slightly less in need of ISO tweaks than the a7II from ISO 100 through ISO 320, but there's not much difference there.