This is part of a long series of posts about the Sony a6300. The series starts here.
We've looked at how the a6300 read noise varies with ISO setting, and found evidence not only of a good thing: conversion gain switching, but of a bad thing — at least I consider it a bad thing — high ISO low-pass filtering.
Do some shutter speeds provide an excuse for the camera to do other kinds of digital filtering? I did a dark-field series at all timed shutter speed the camera allows to be set at ISO 100 and ISO 400. I used single shot shutter mode, with long exposure noise reduction off.
At ISO 100: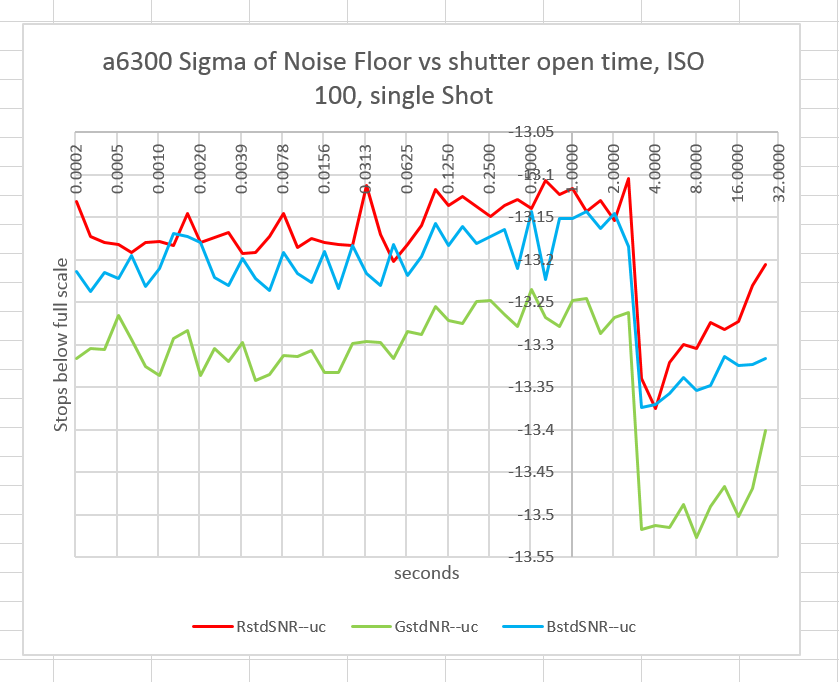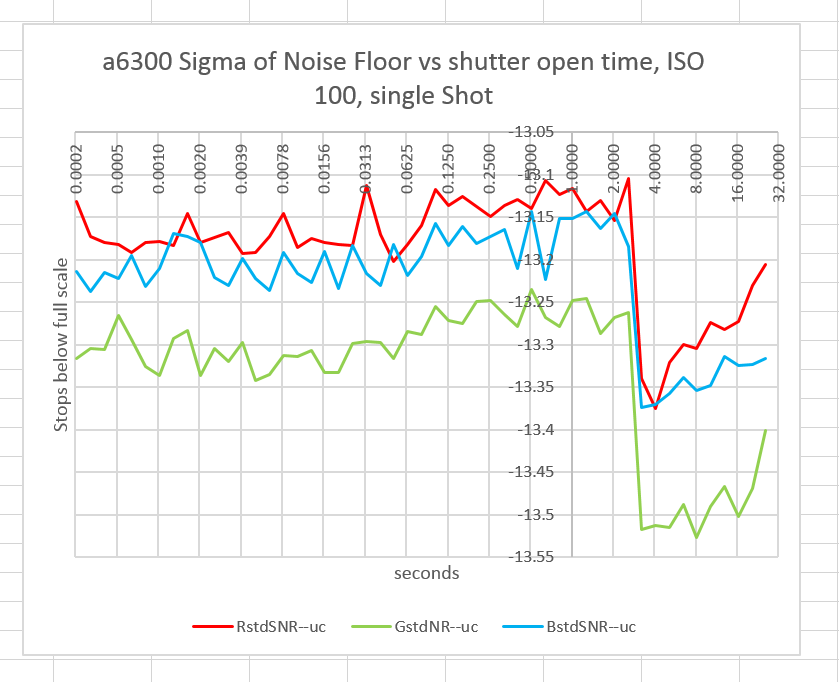 It's pretty obvious that there's something happening at the transition from 2.5 to 3.2 seconds. The noise drops by about three-quarters of a stop at that point.
ISO 400: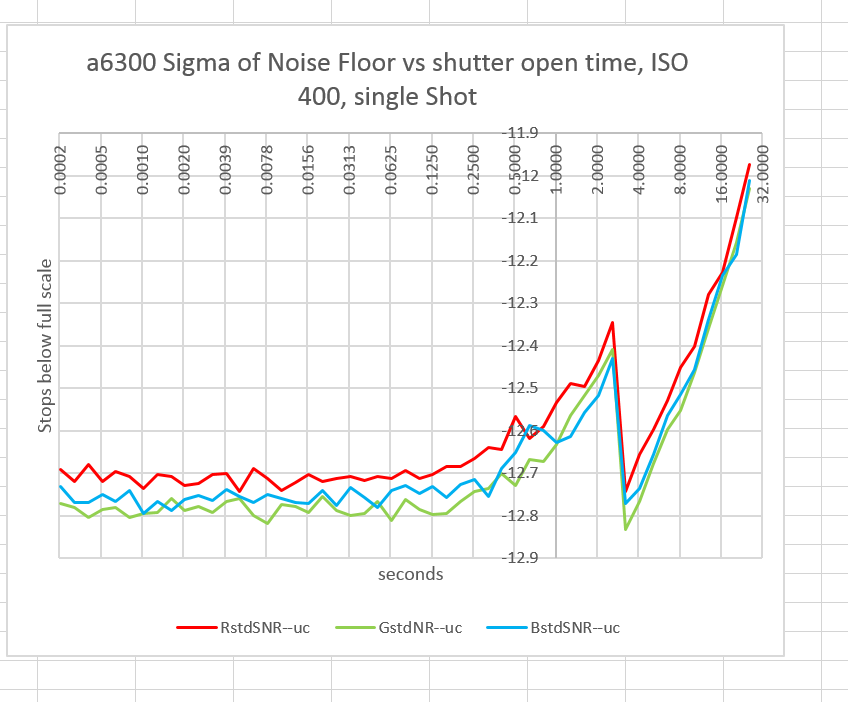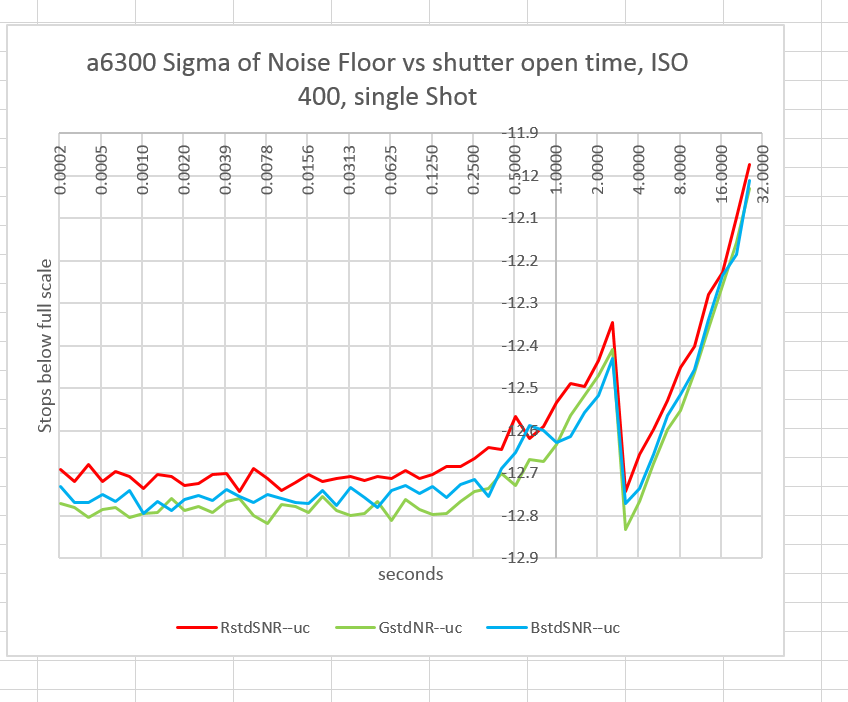 The transition takes place at the same place. As you'd expect, the noise levels are higher.
Let's look at the red raw channel in the frequency domain, first at ISO 100: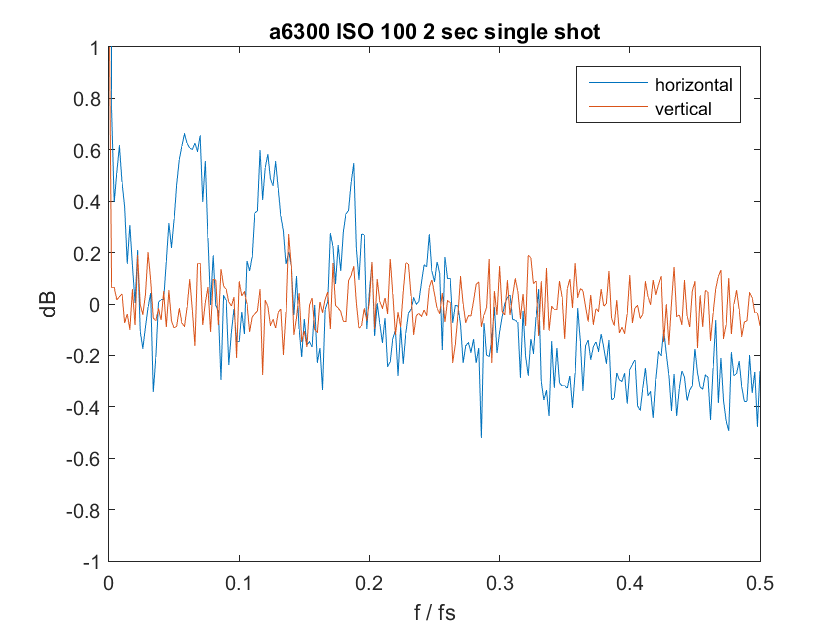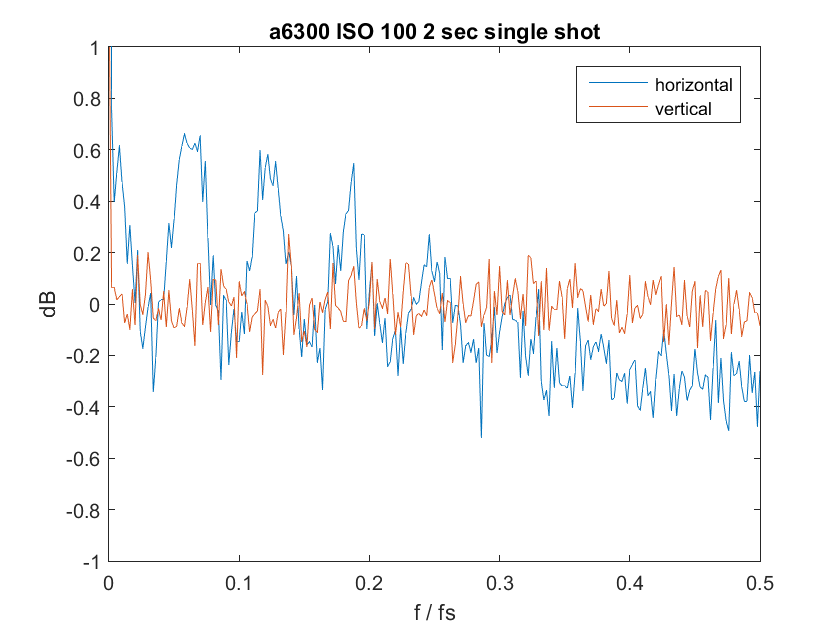 The vertical frequency response is flat. The horizontal is not. We've seen this behavior in the alpha 7 series, too.
Let's see what happens at 4 seconds: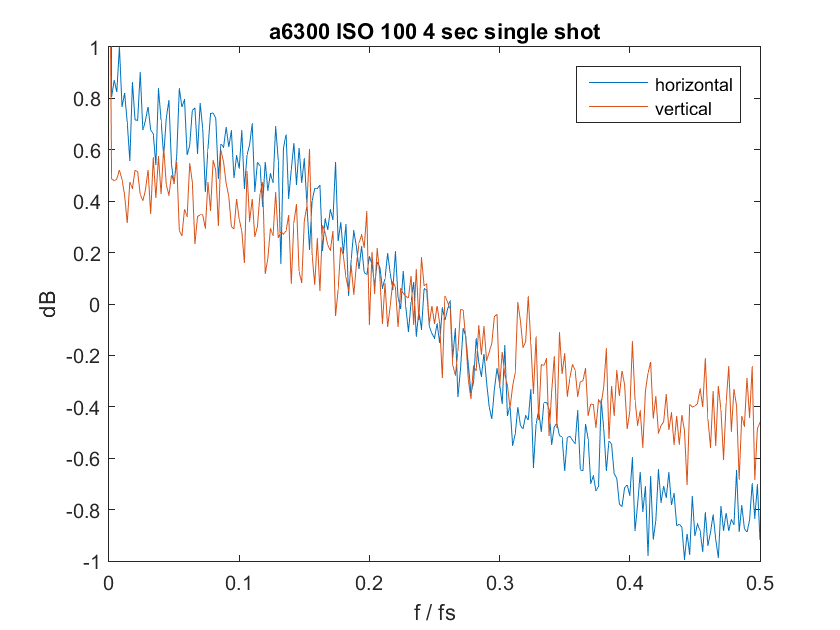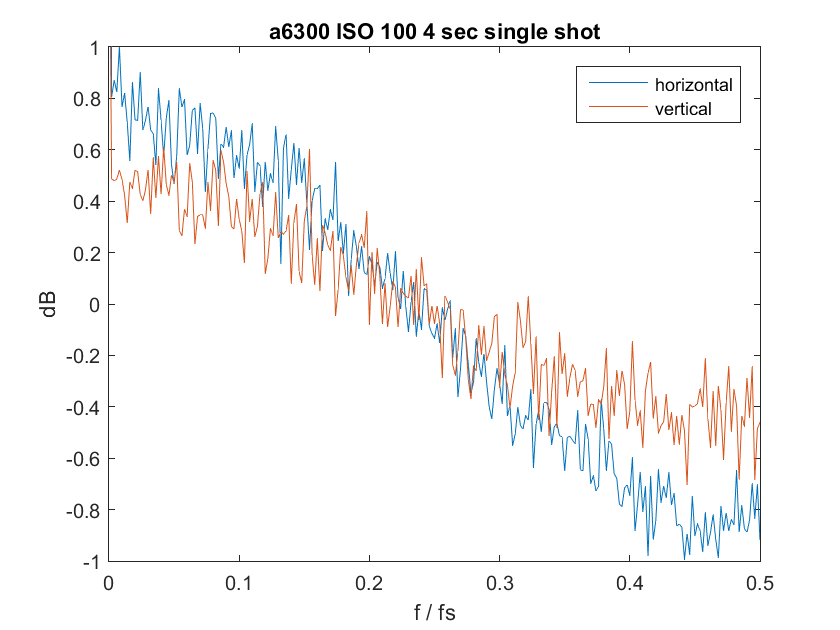 Oh, yeah. It's pretty obvious that Sony is doing some low-pass filtering from 3.2 seconds on up. Yuk.
Since I had all the samples, I took a look to see if there was anything untoward going on with the black points vs shutter speed.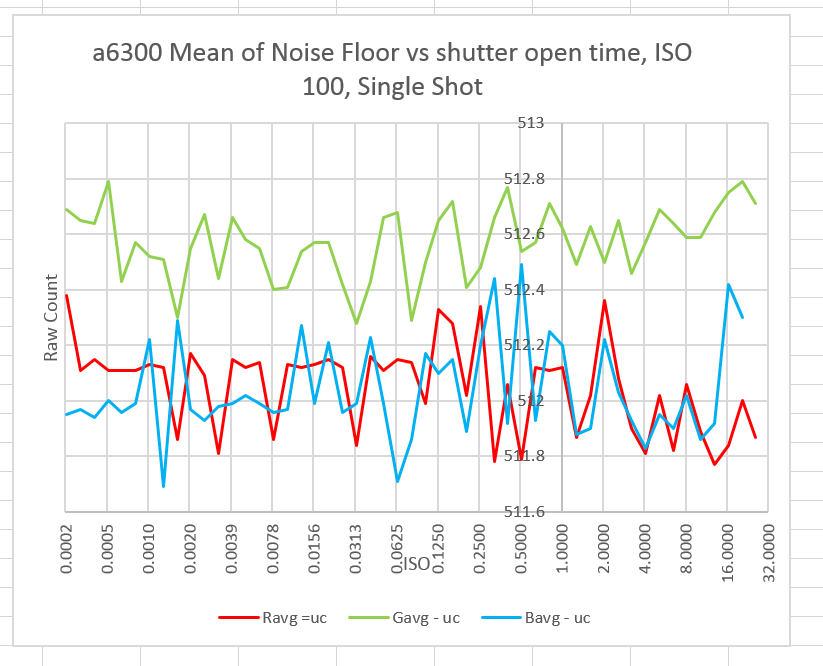 Doesn't seem to be affected at all by shutter speed.
At ISO 400: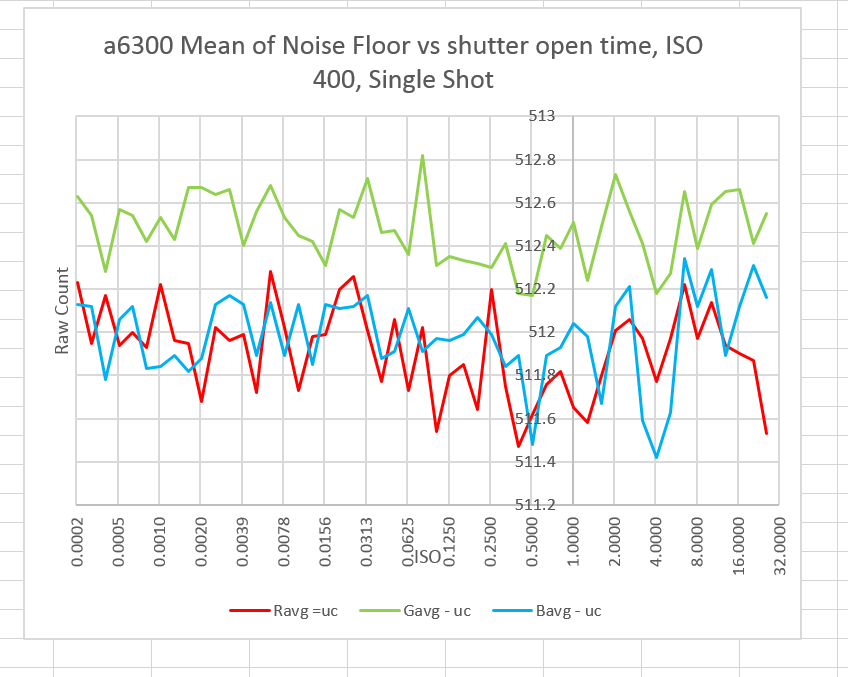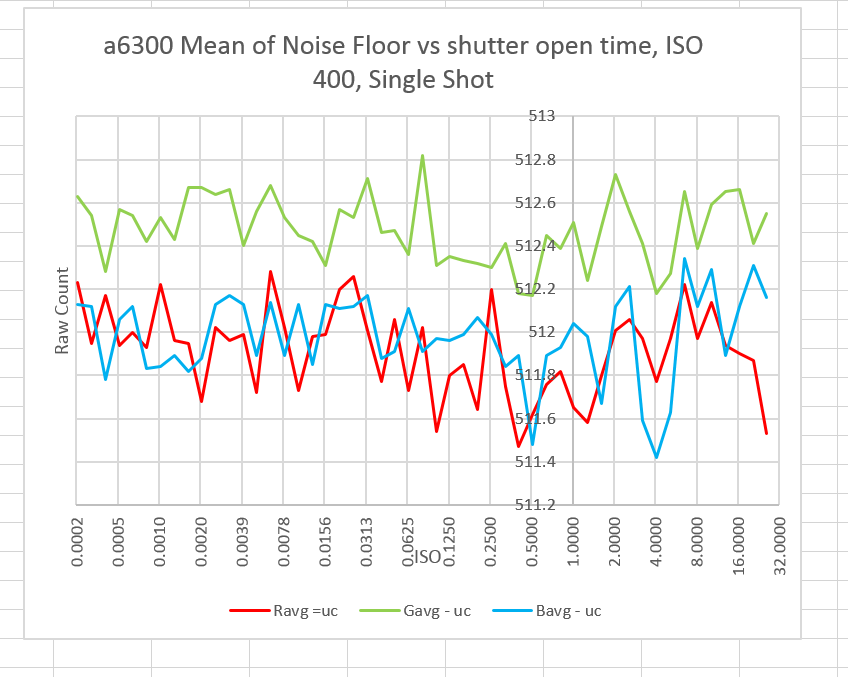 That looks good, too.