I've reported before that the Sony alpha 7 cameras — the a7, a7R, a7S, and a7II — change their raw digitizing precision from 13 to 12 bits when the shutter drive mode is changed from single shot to continuous mode. I have speculated that the reason they do that is to increase the frame rate.
Today, I received two interesting questions:
Does the camera change to 12-bit precision when the shutter is set to continuous with the frame rate set to low?
Does the camera record the first shot of a series taken using continuous mode at 12-bit precision?
I'd never looked at the first question. I had looked at the second and found the answer to be yes, but it never hurts to double check.
I made four exposures of the back of a lens cap with an a7II in manual mode with the shutter set to 1/8000 second, the f-stop to f/22, and the ISO to 1000.
The first exposure was in single shot mode. The histogram looked like this: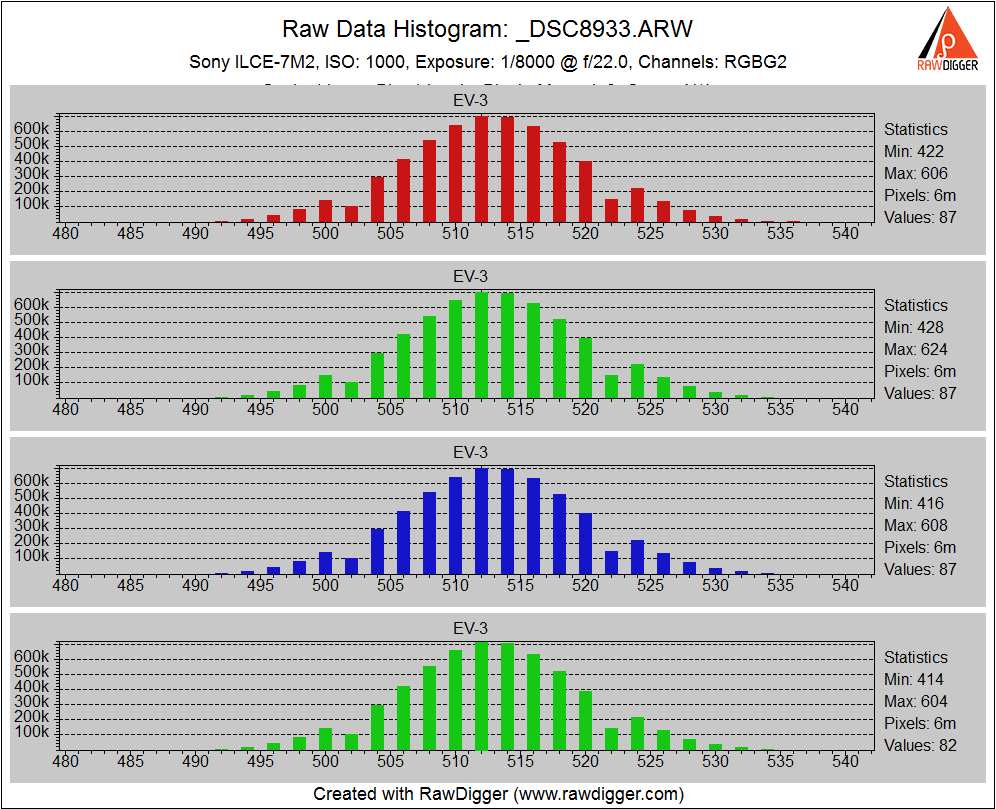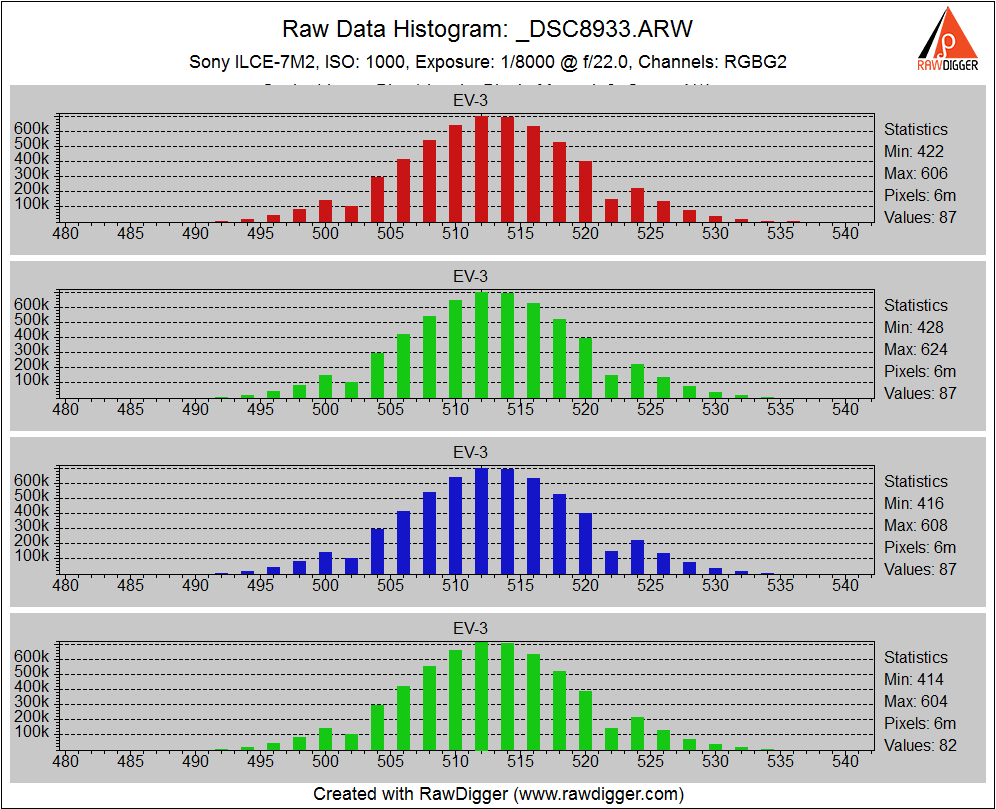 13 bits all right.
The continuous low shot looked like this: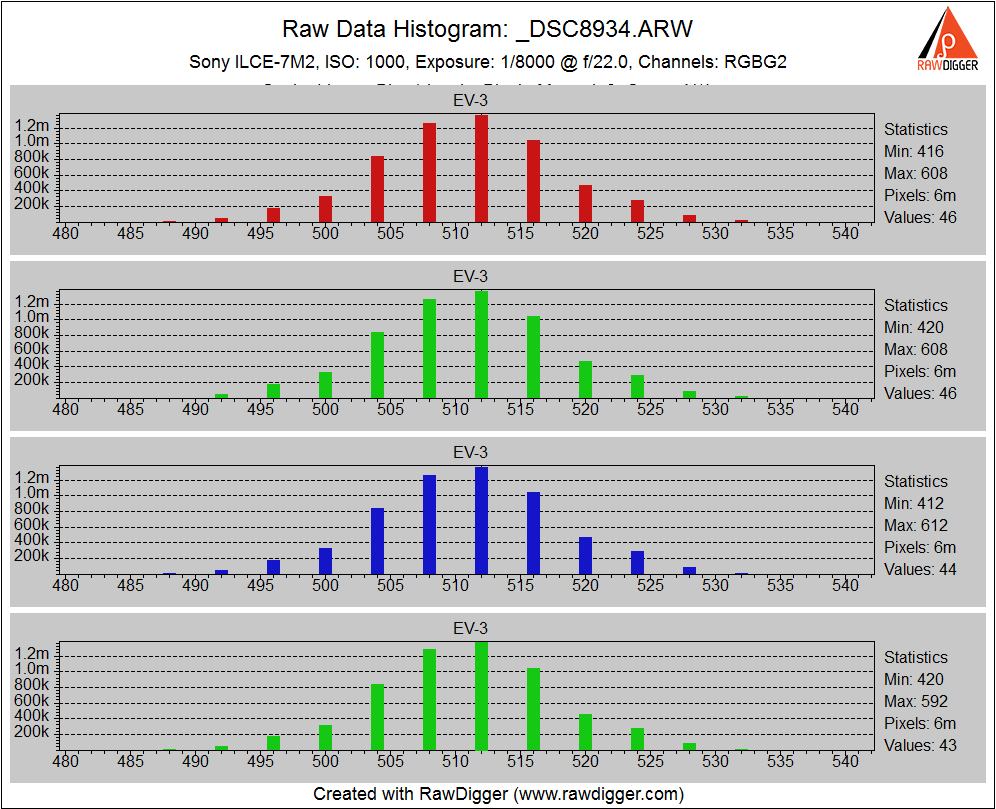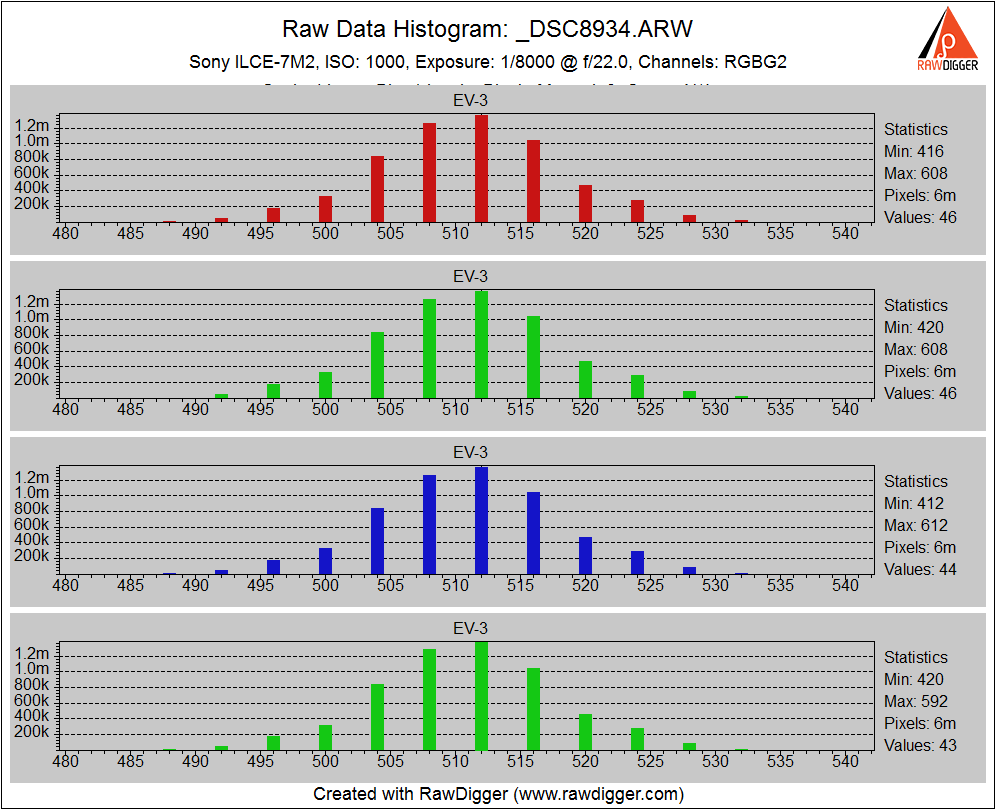 12 bits.
The first shot at continuous high has the following histogram: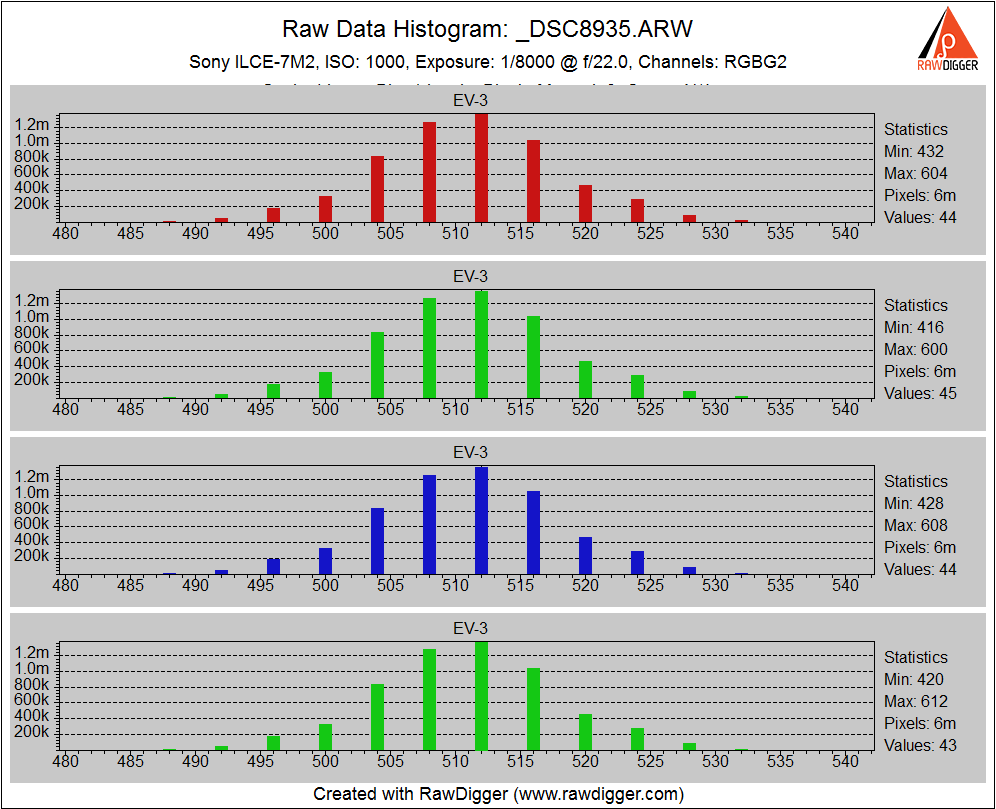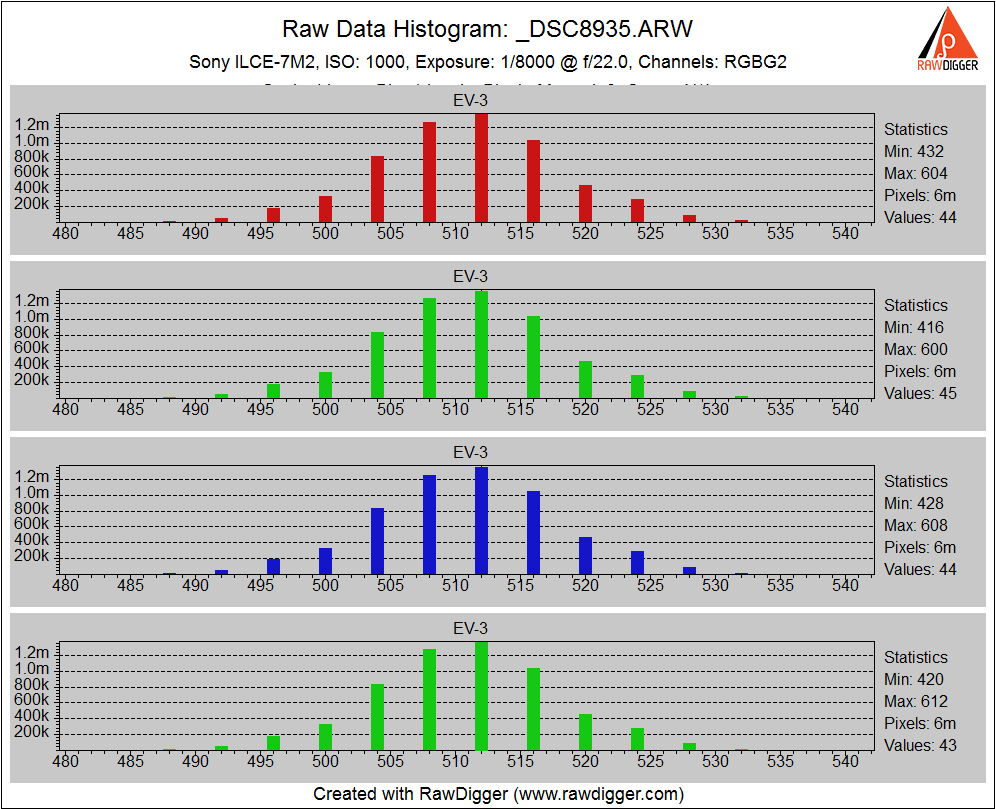 12 bits.
The second shot of a single series with the drive mode set to continuous high: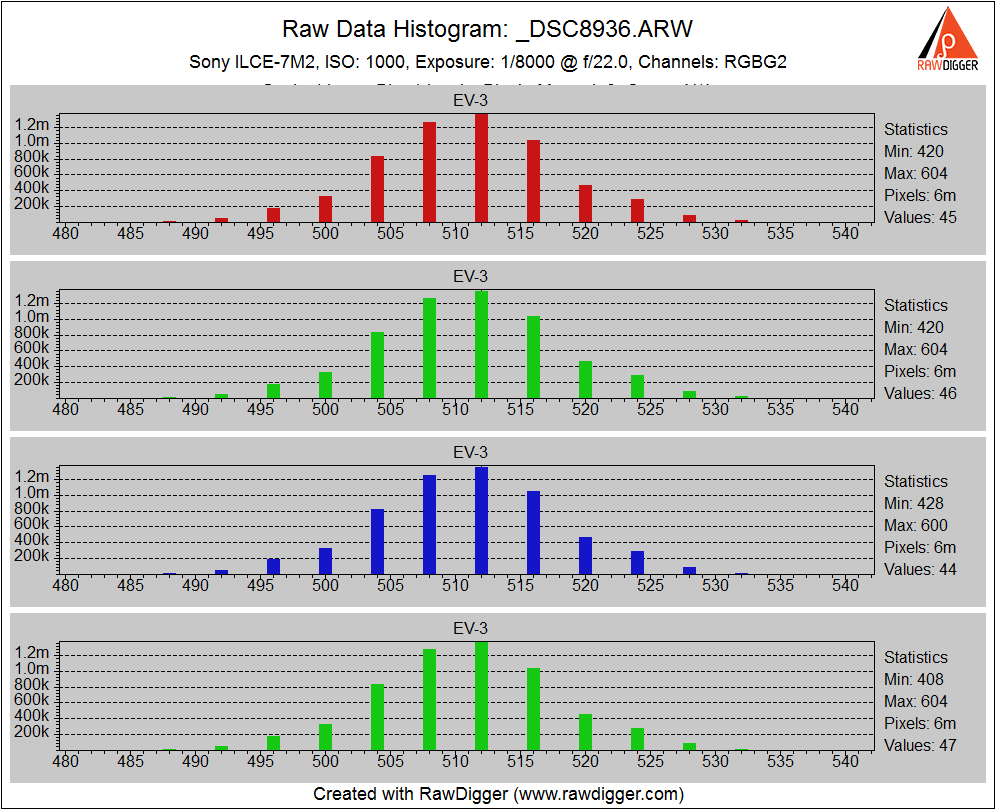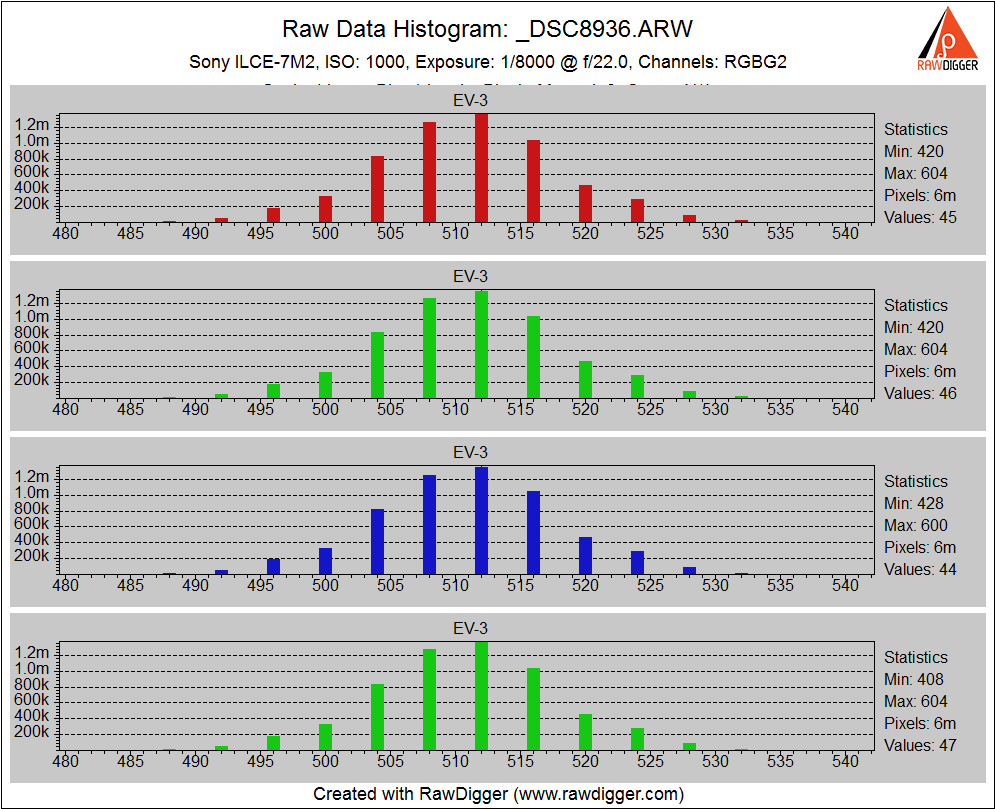 Also 12 bits.
So, the answer is that single shot is the only drive mode that allows 13 bits of precision in the a7II. It is likely that the same is true of all the alpha 7 cameras.