I reported on fixed pattern read noise testing with the D5 in the last post. Since I hadn't done this kind of testing before, I thought I'd try it with a camera that I know well, the Sony a7RII.
I made 128 identical dark-field exposures at 1/8000 second, averaged them, and looked at the results.  I used ISO 100, the base ISO, ISO 640, the first ISO with the increased conversion gain, and ISO 6400 a setting where there is a lot of analog gain that should show what's going on on the sensor side of the amplifiers.
Here's the output from the ISO 100 image set.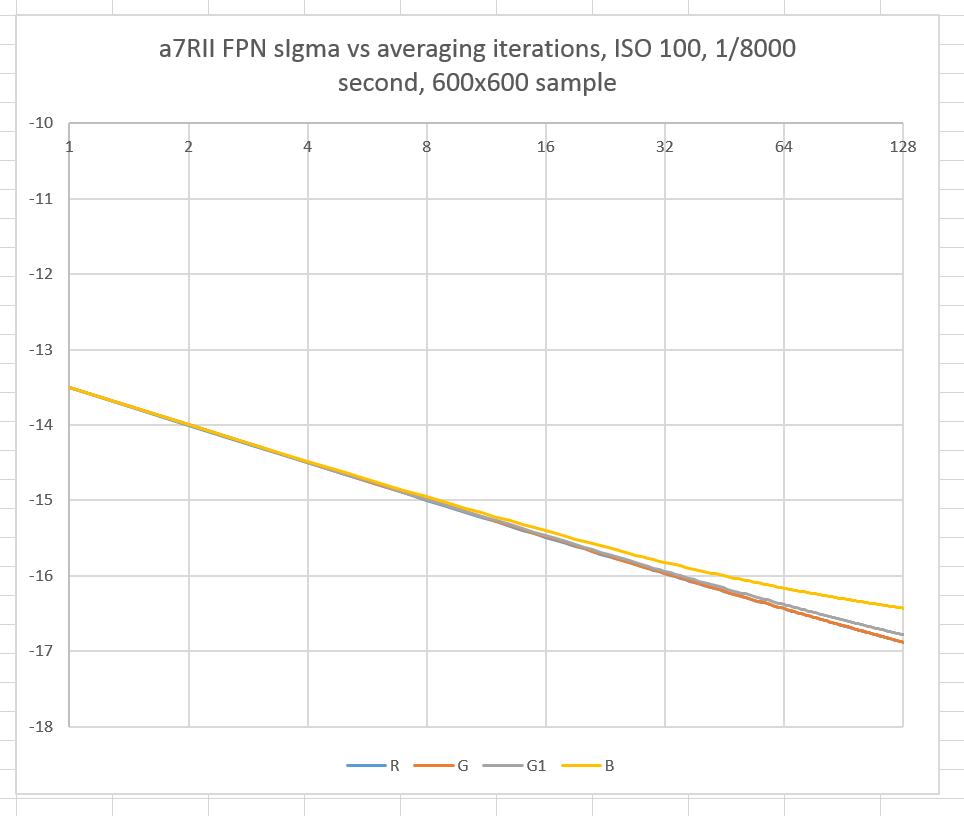 Except for the lower absolute value, this looks about like the D5, except that there is a pattern developing in the blue channel.
ISO 640: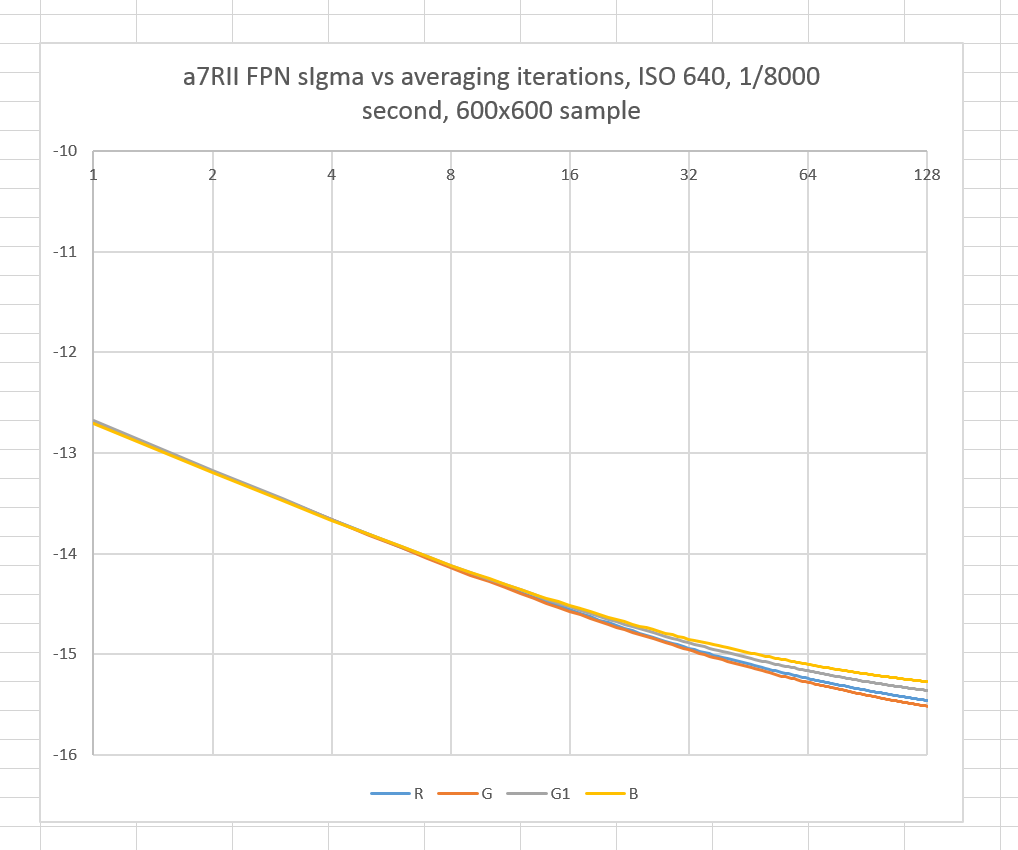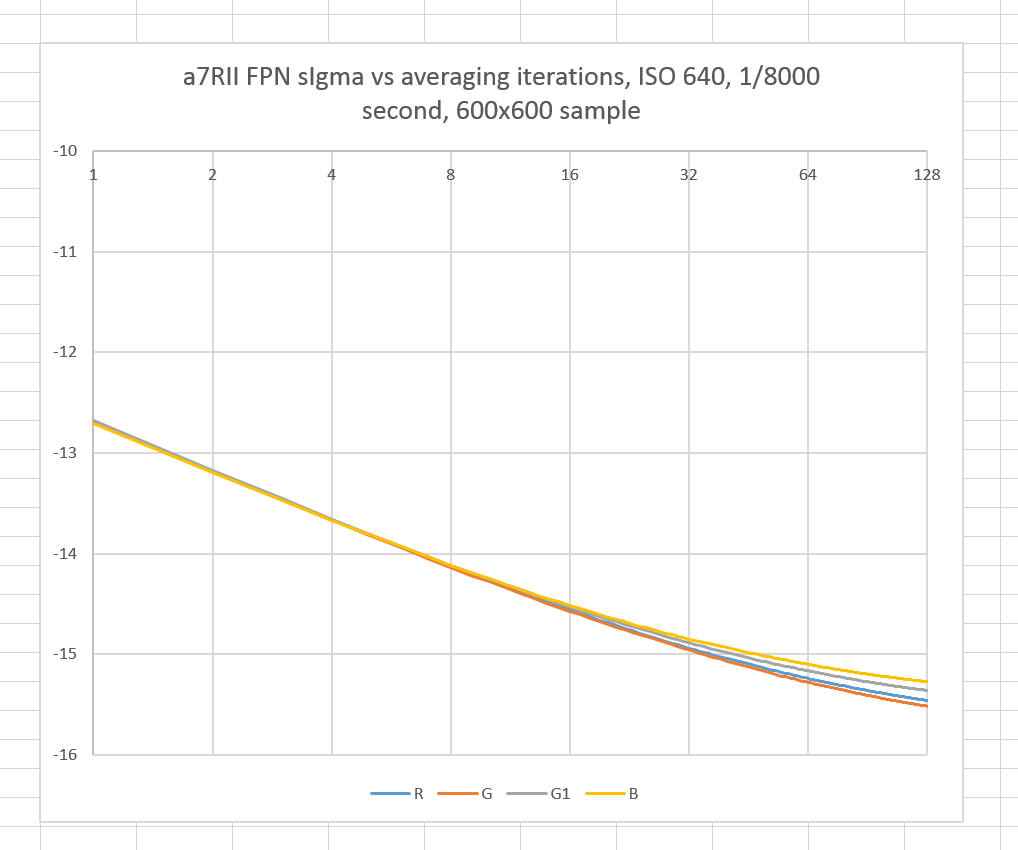 Sort of the same thing, except that the conversion gain change has given the blue channel a new lease on life.
ISO 6400: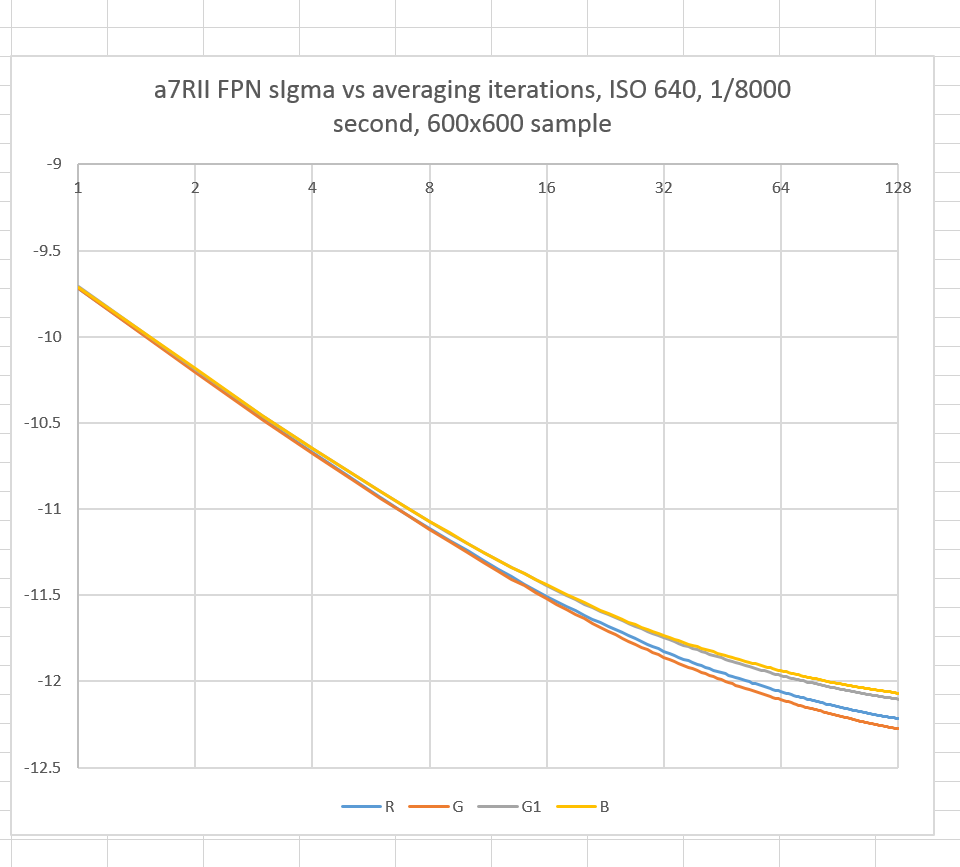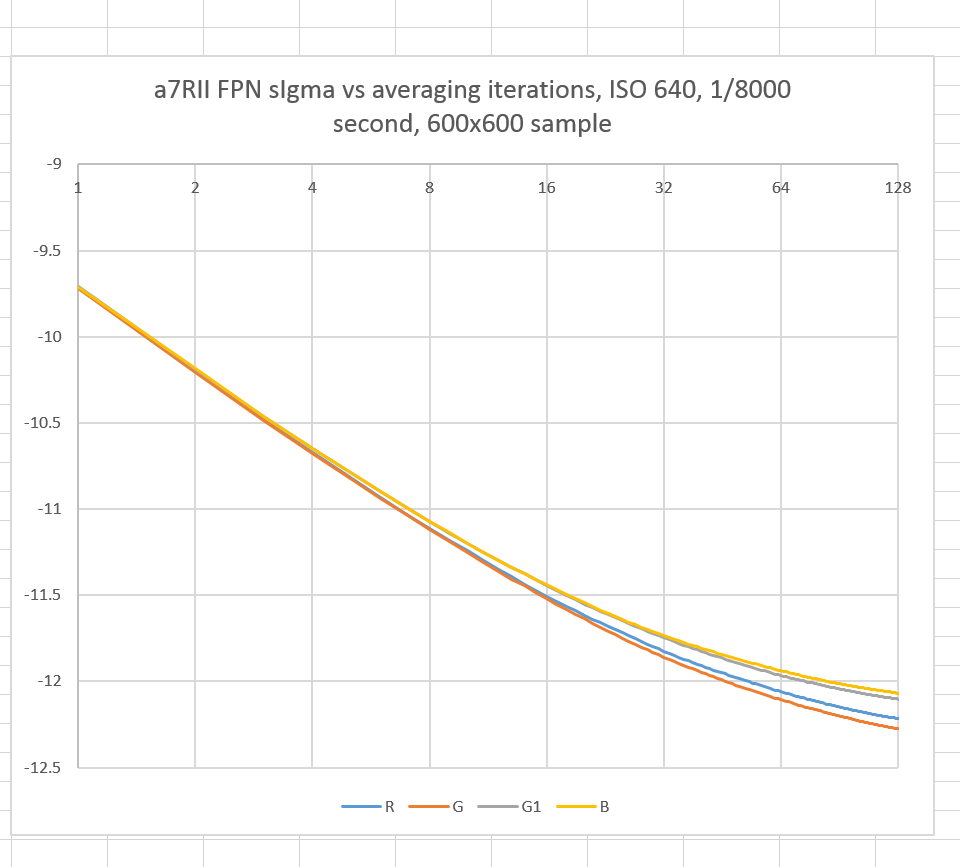 There's an error in the caption on the graph. Those are indeed the ISO 6400 values. I'll fix that soon. Like we saw in the D5, there is a pattern developing at the higher ISOs. This one is even further down than the one in the D5.
The red ISO 100 histogram-equalized raw channel, which shows the most patterning at all ISOs: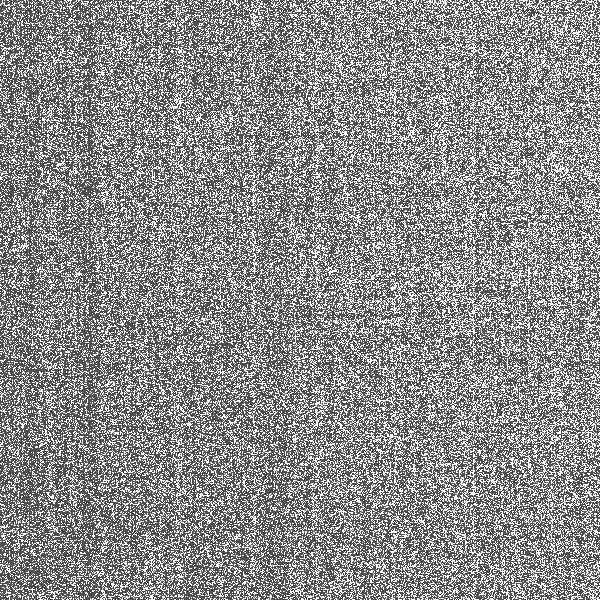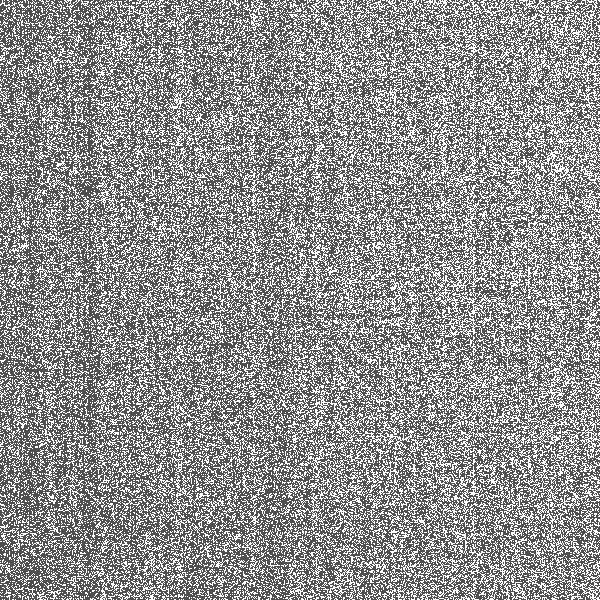 The red ISO 640 raw channel: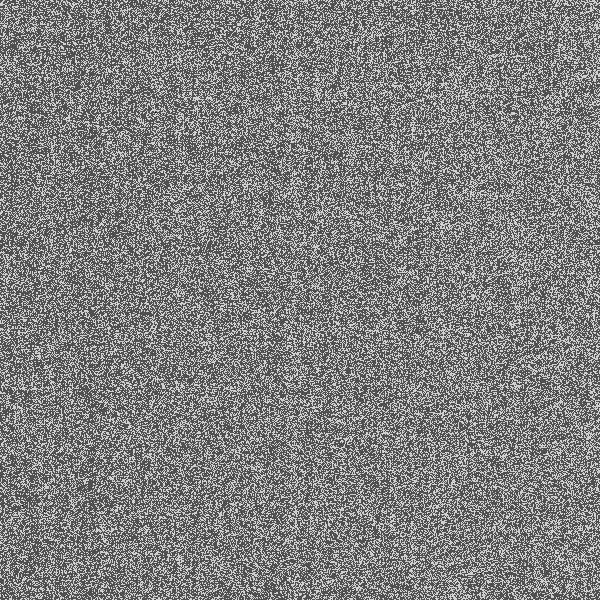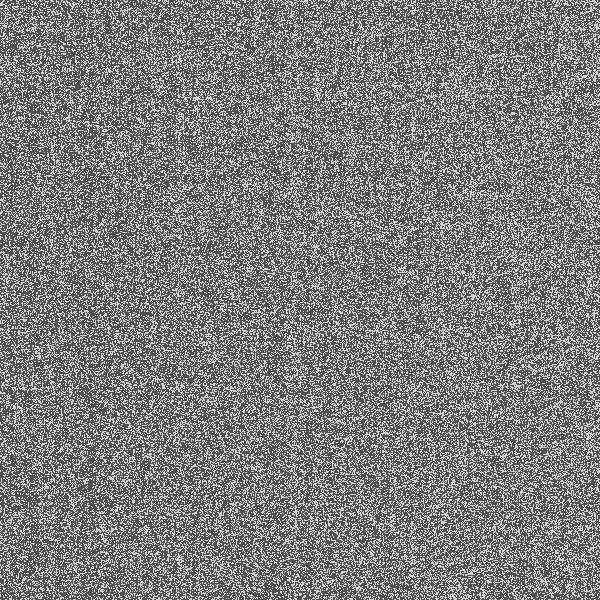 The red ISO 6400 raw channel: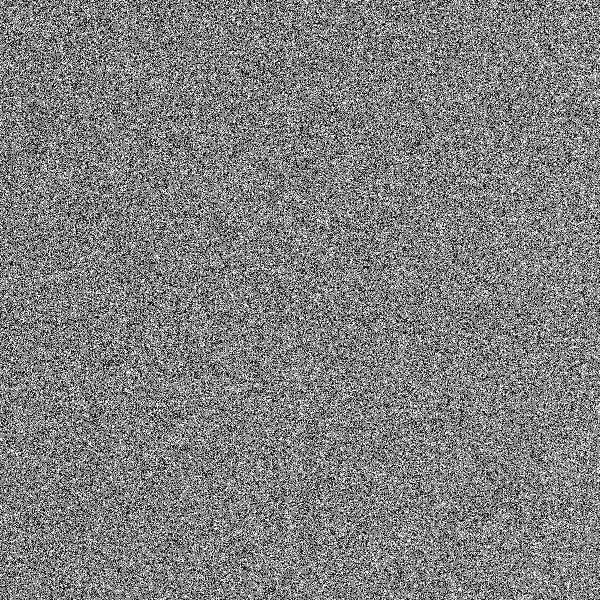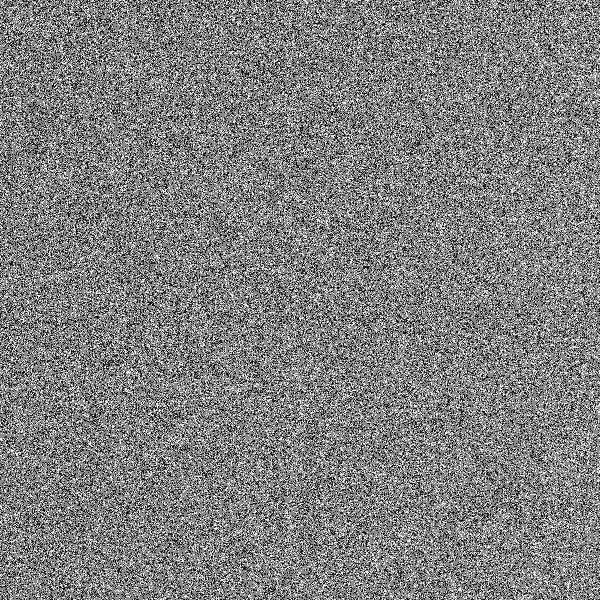 You can see something happening running down the center of the images., and, if you use your imagination running across the centers Since these images are 600×600 central crops, the center of these images is the center of the chip. Are we seeing the results of stepping exposure of the photo-resists when the chip was made? Could be, but it's way down there.
I don't think that FPRN is a problem in the a7RII.