A little over a year ago, I posted dark-field histograms from the Sony a7RII with FW 2.0, which was the first firmware release to support uncompressed raw. Today I'm doing a similar post for FW 3.3. You might want to open up both posts in separate tabs to see the differences.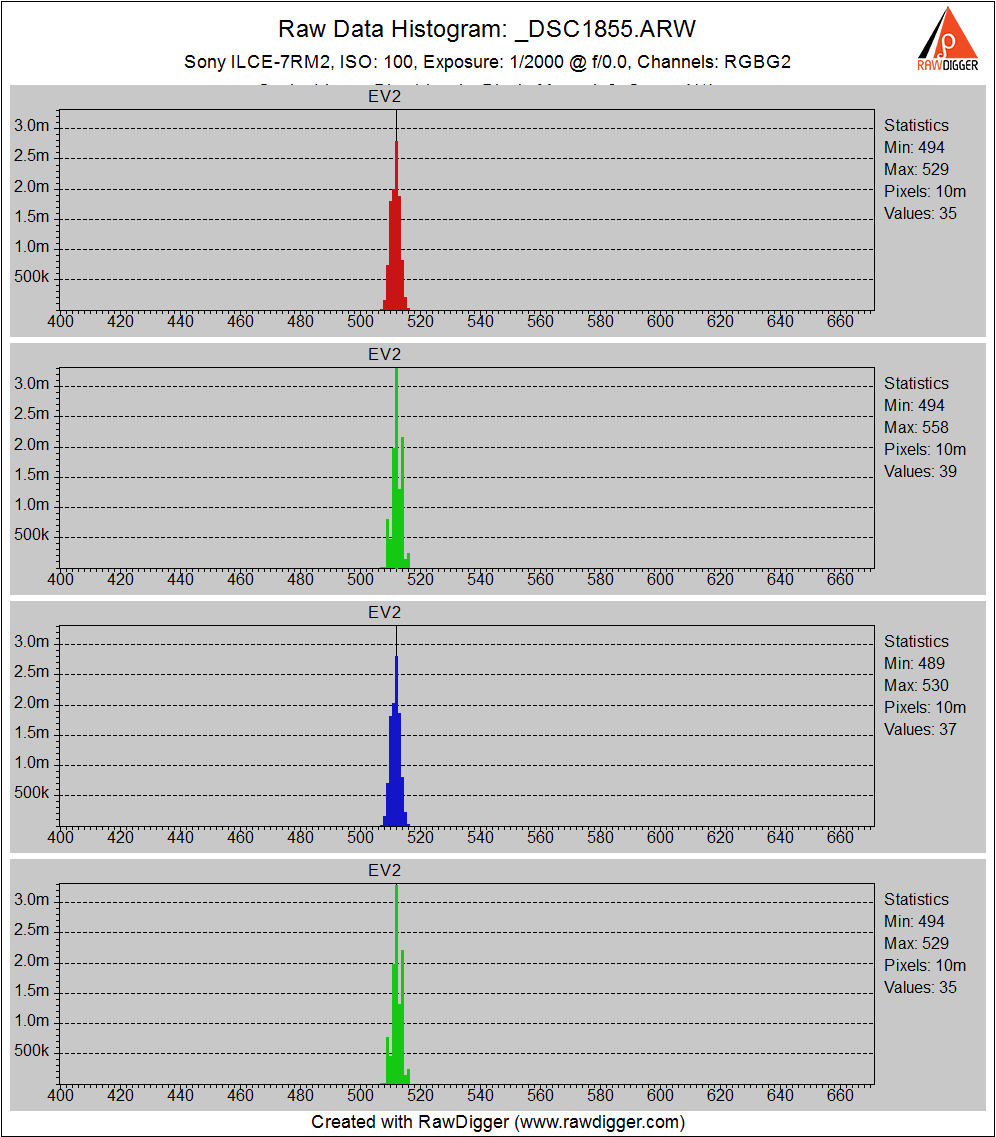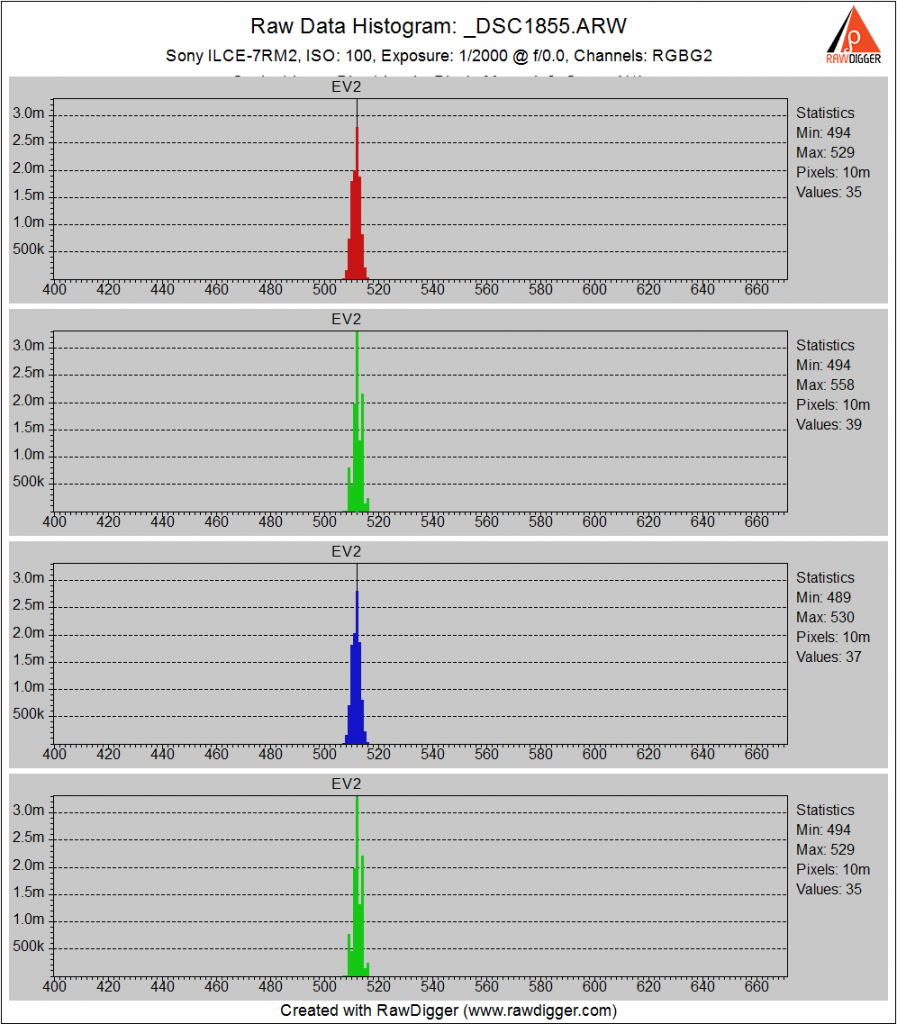 The green histograms are ragged, but otherwise the results are similar to FW 2.0. But things look different with compressed raw: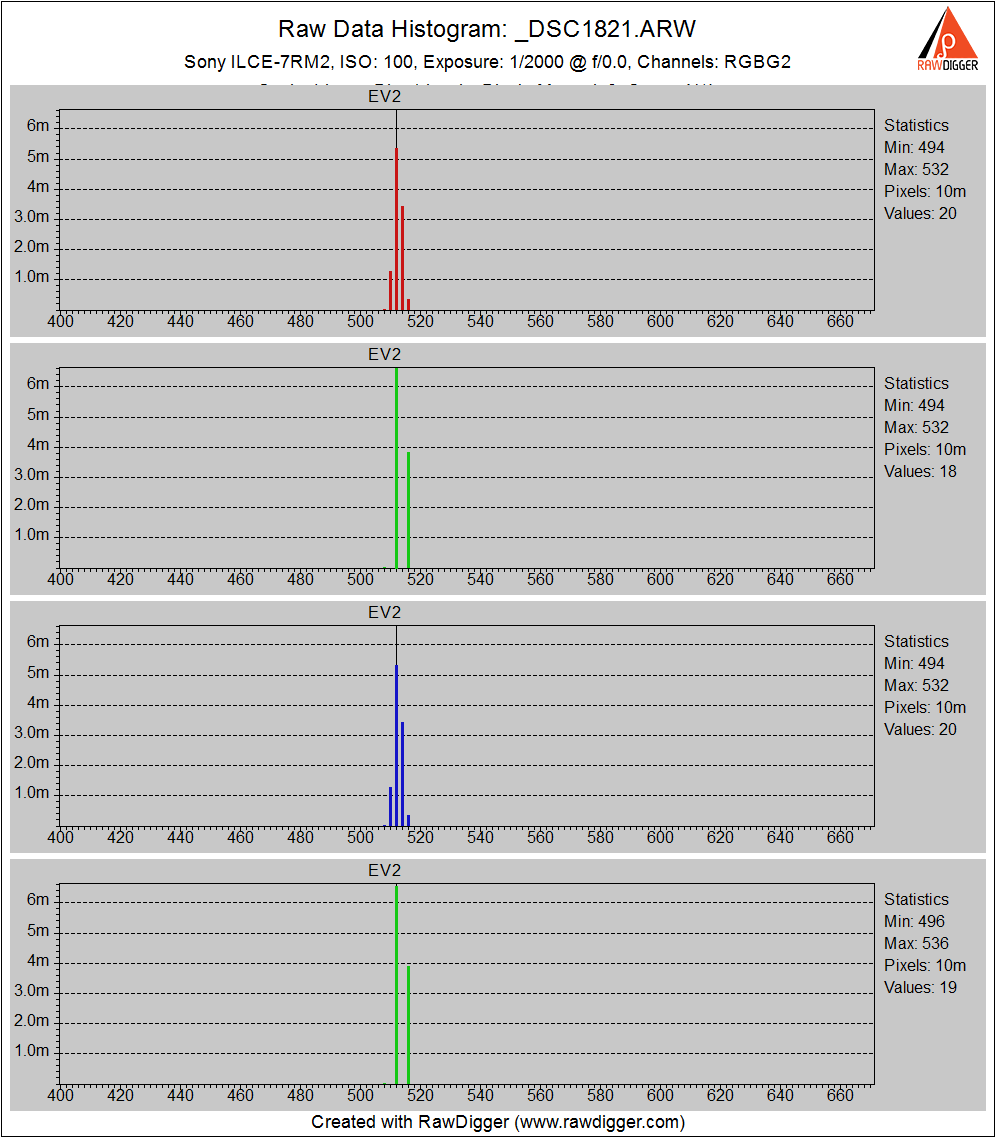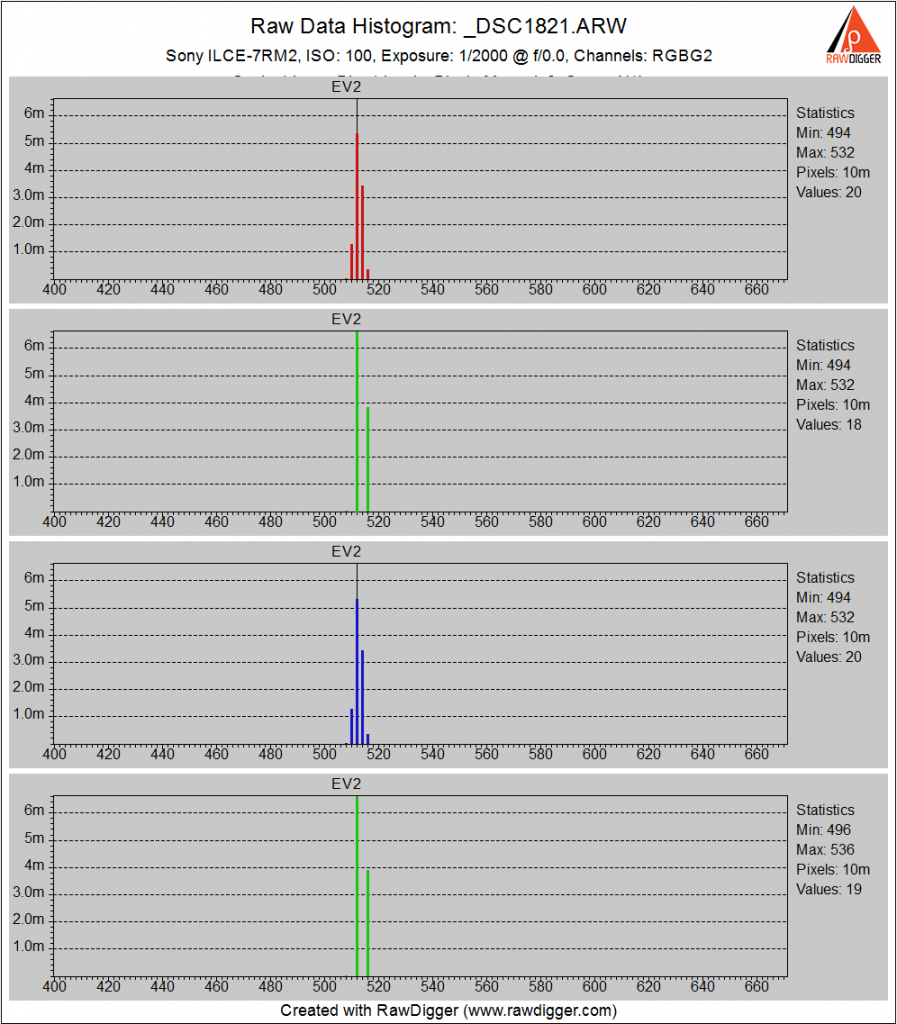 The red and blue channels have 13-bit precision, but the green channels have only 12 bits. They had 13 before.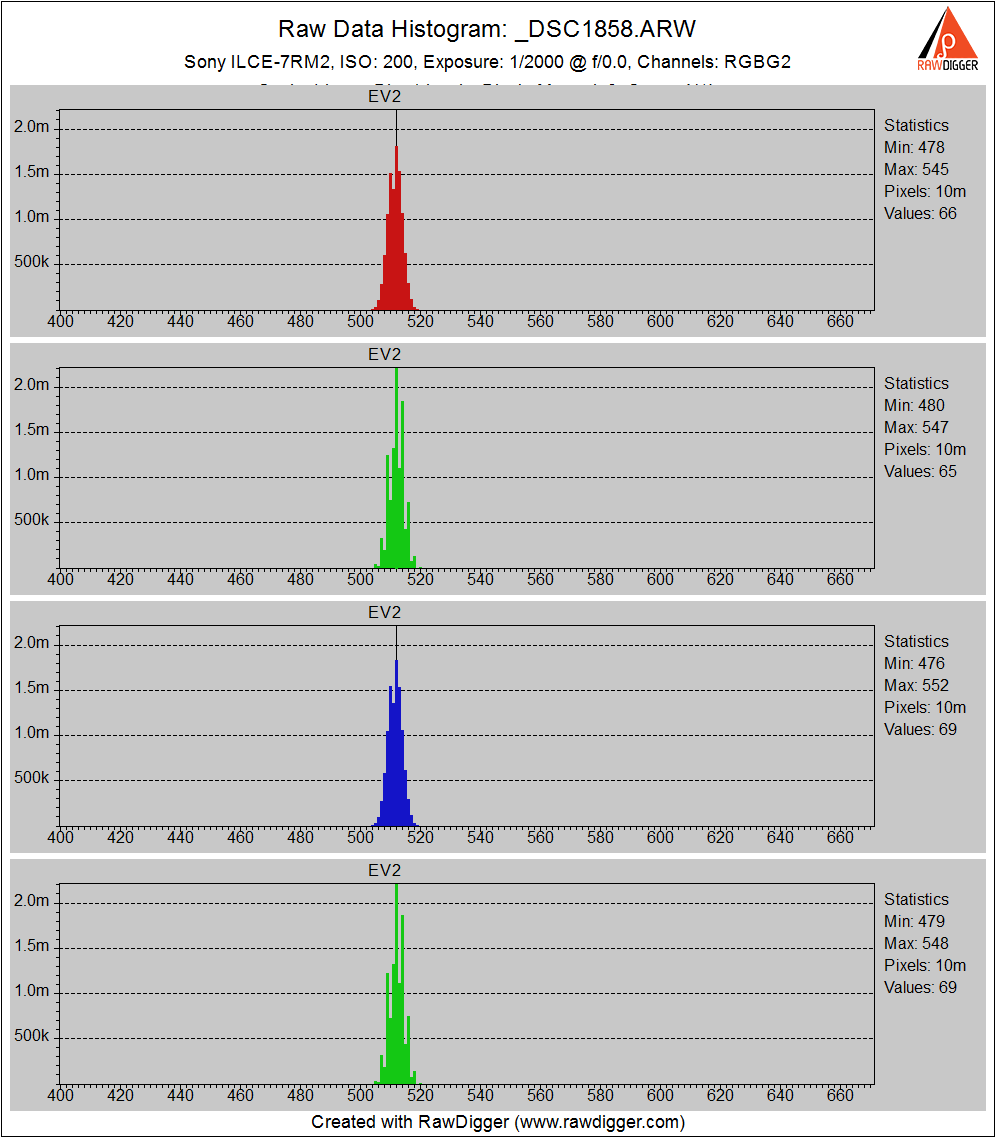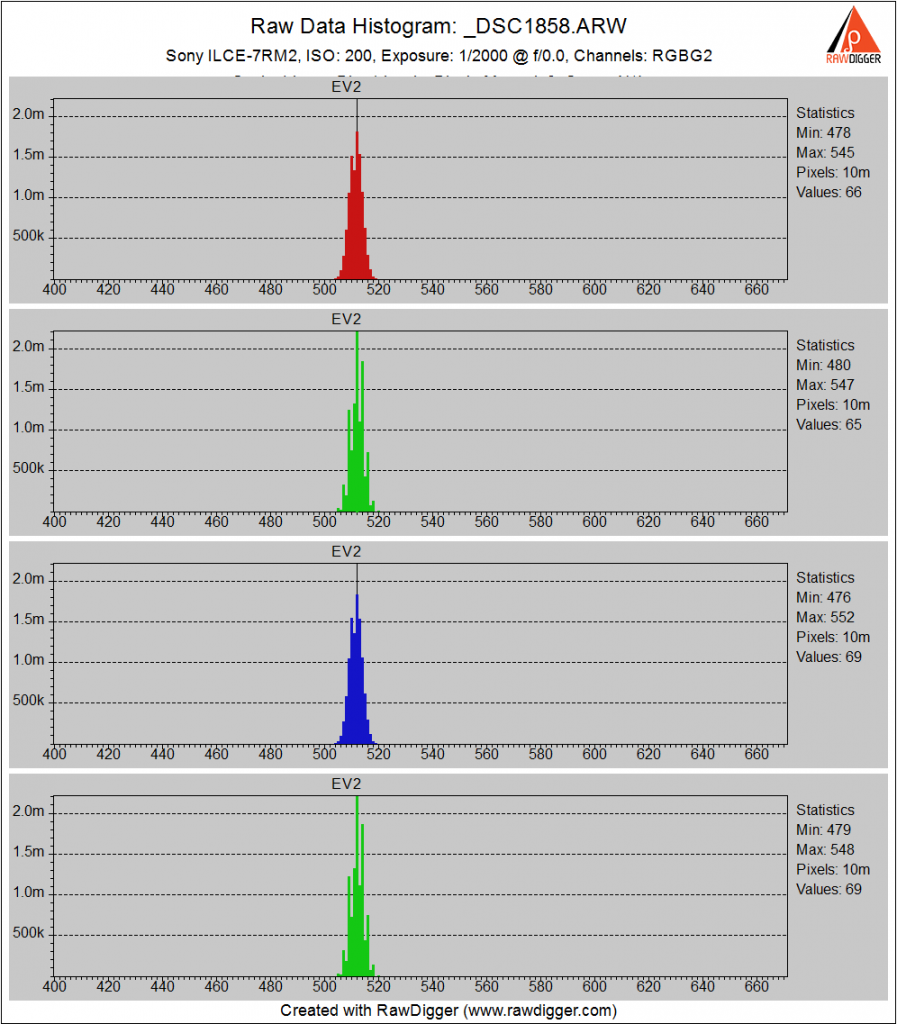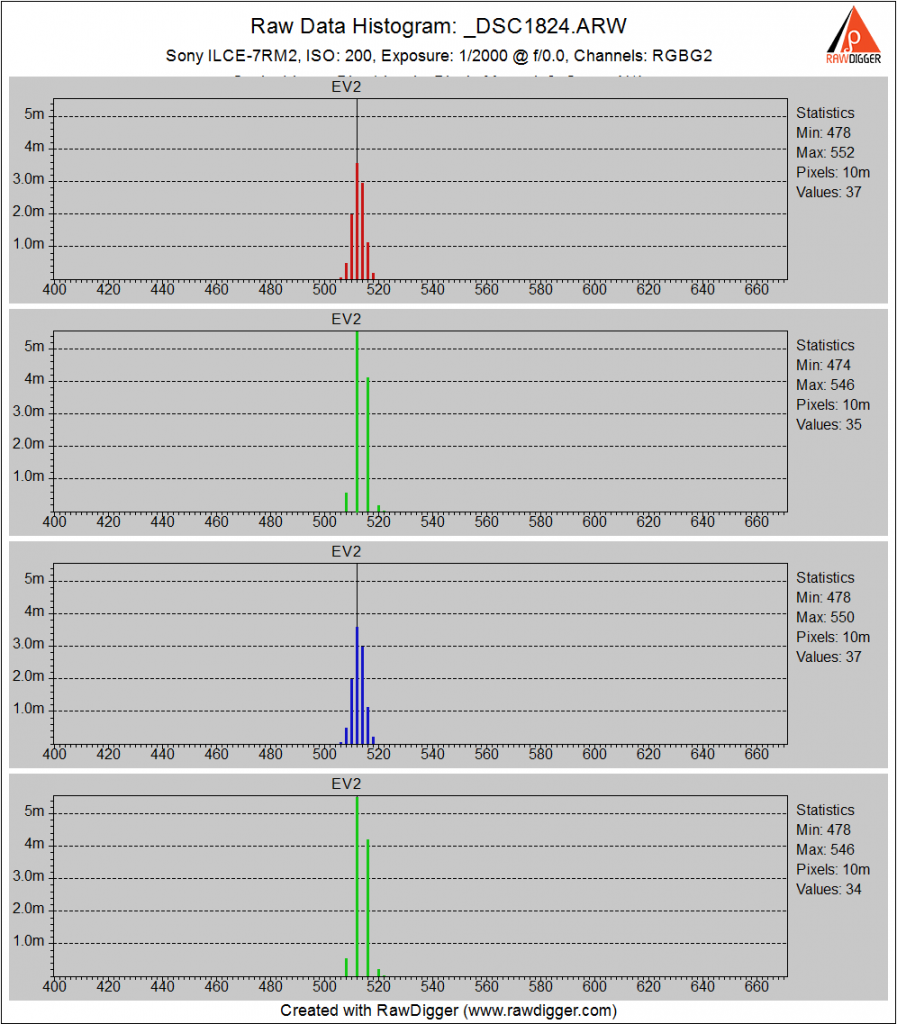 Again, the green channels have only 12 bits of precision.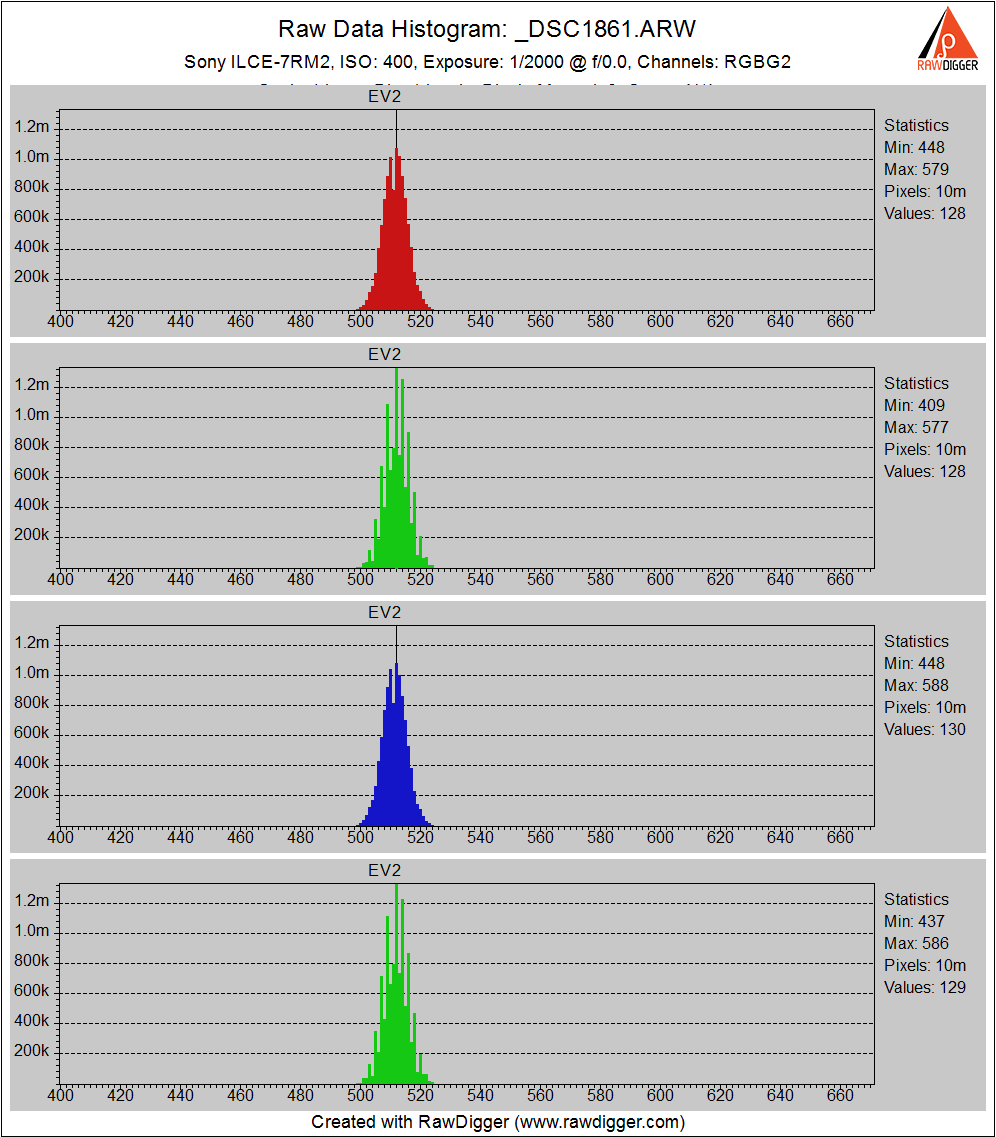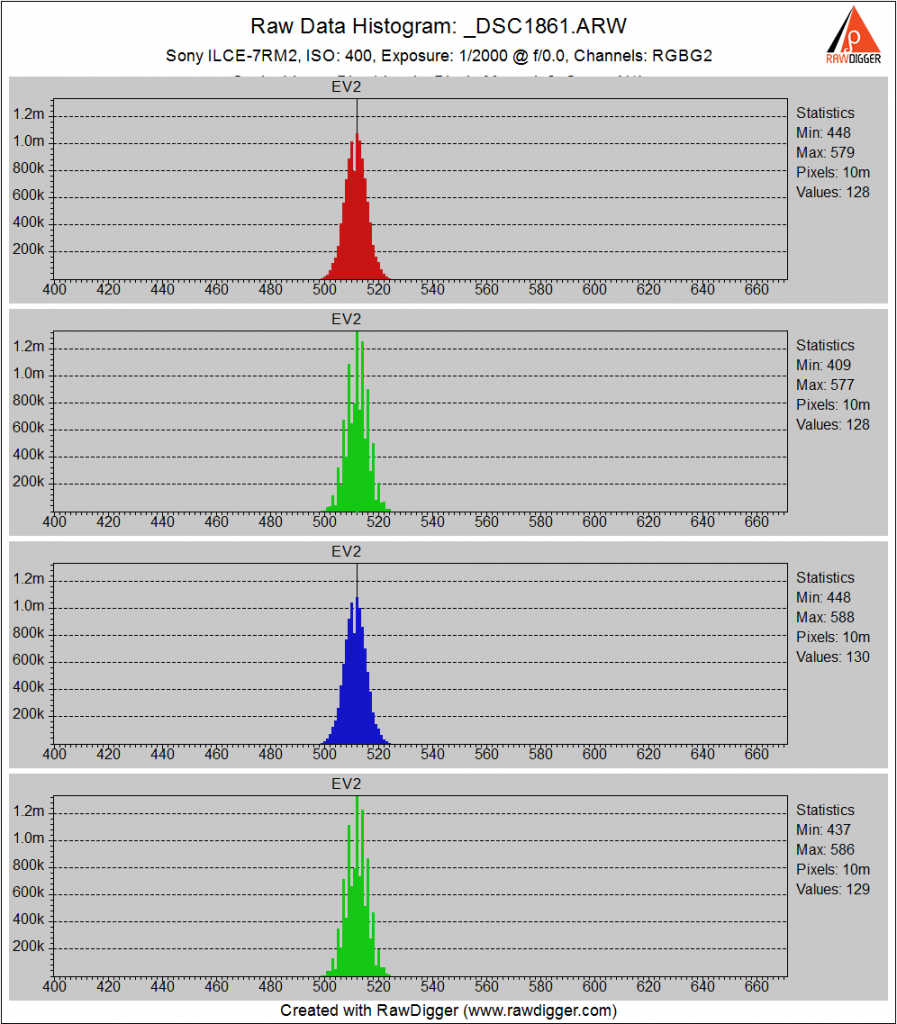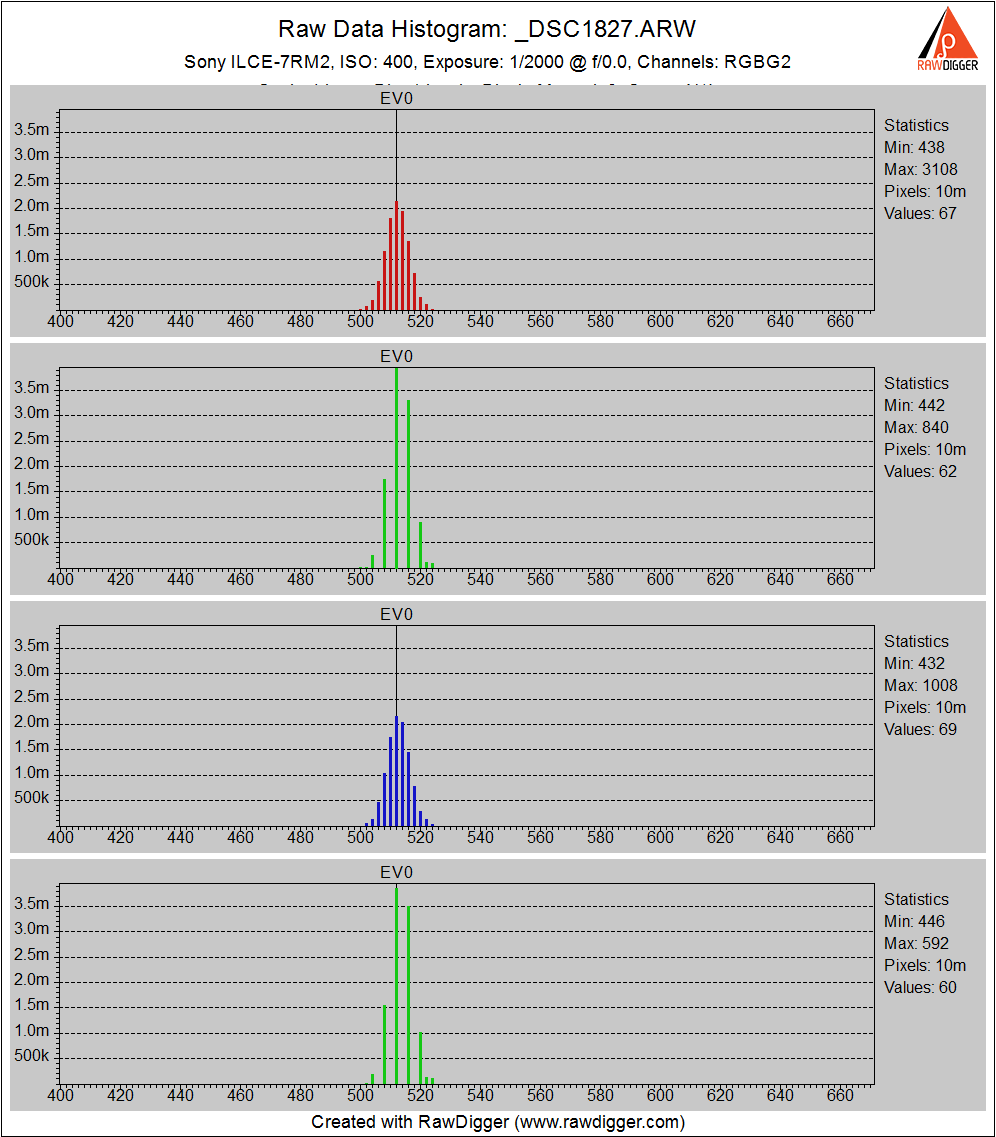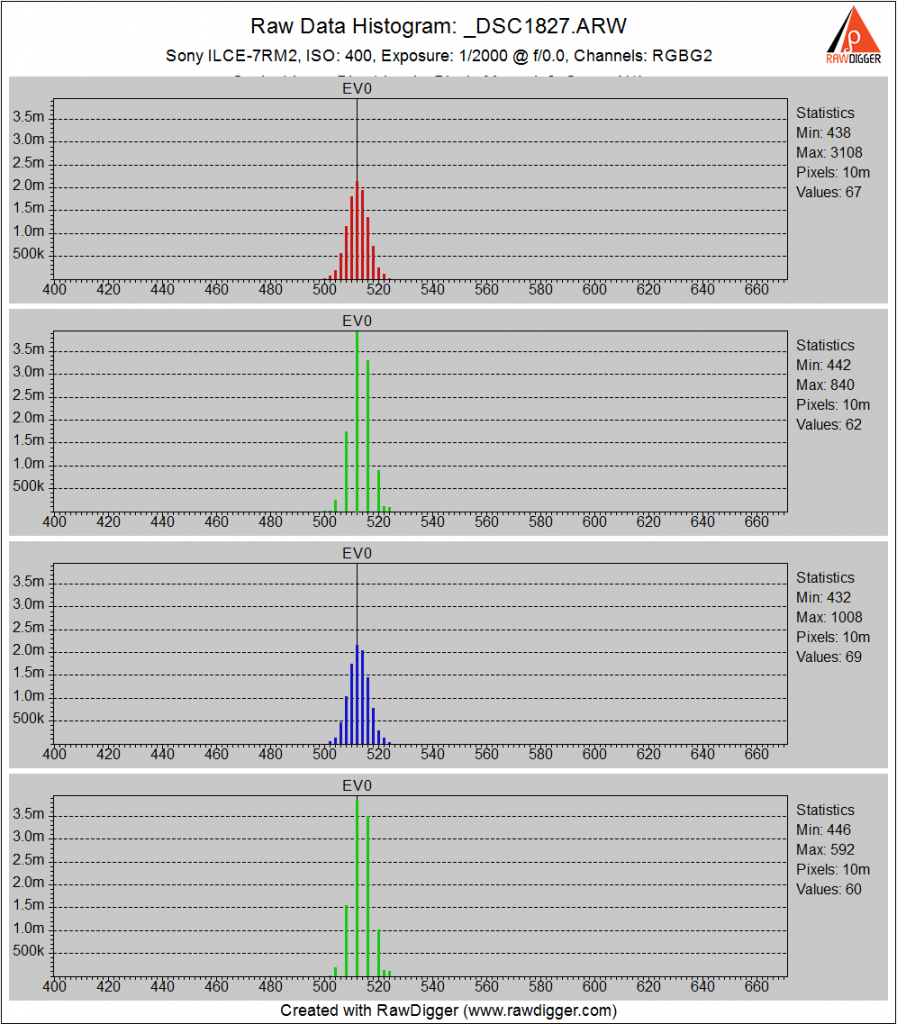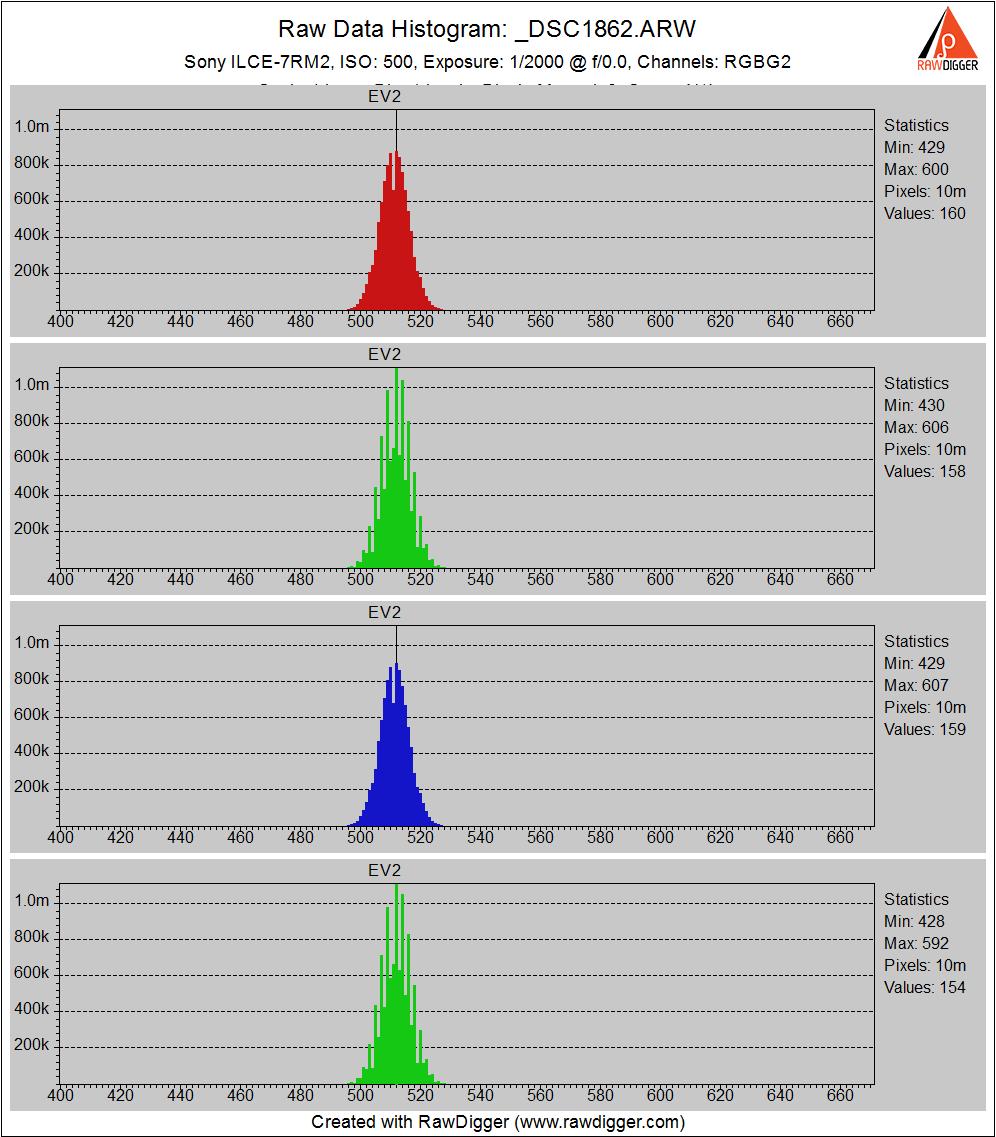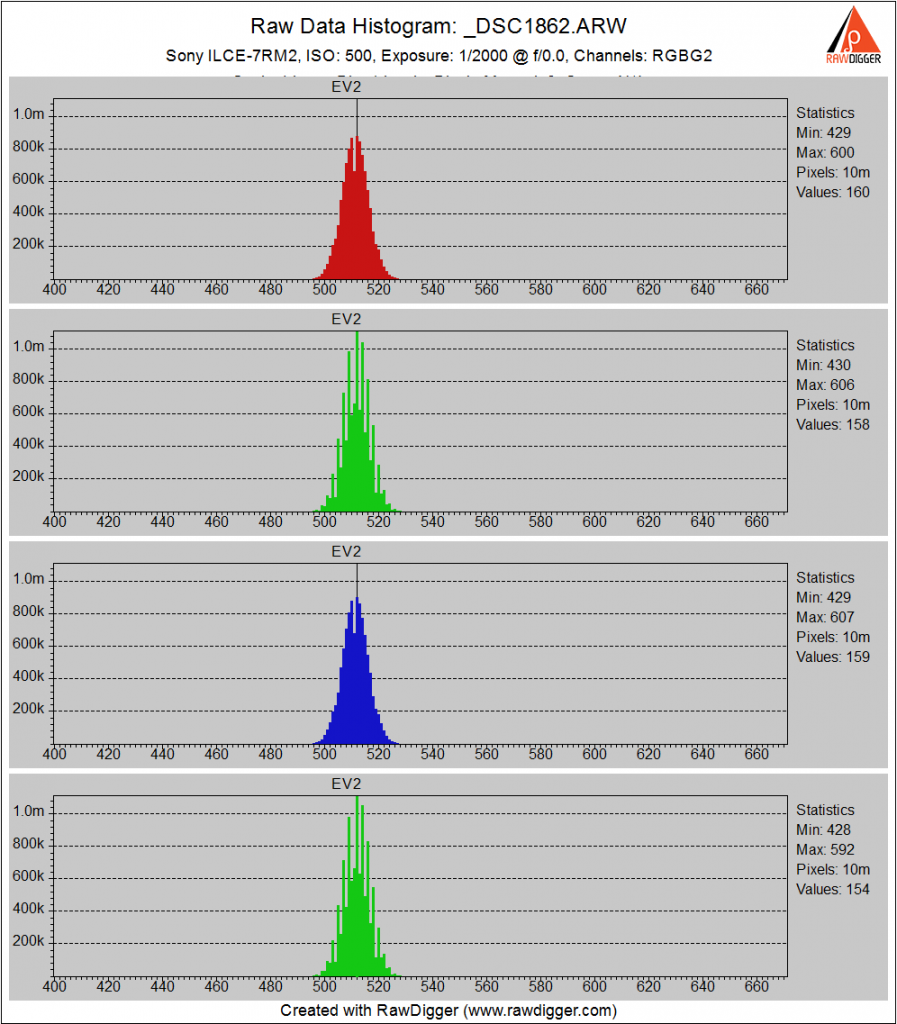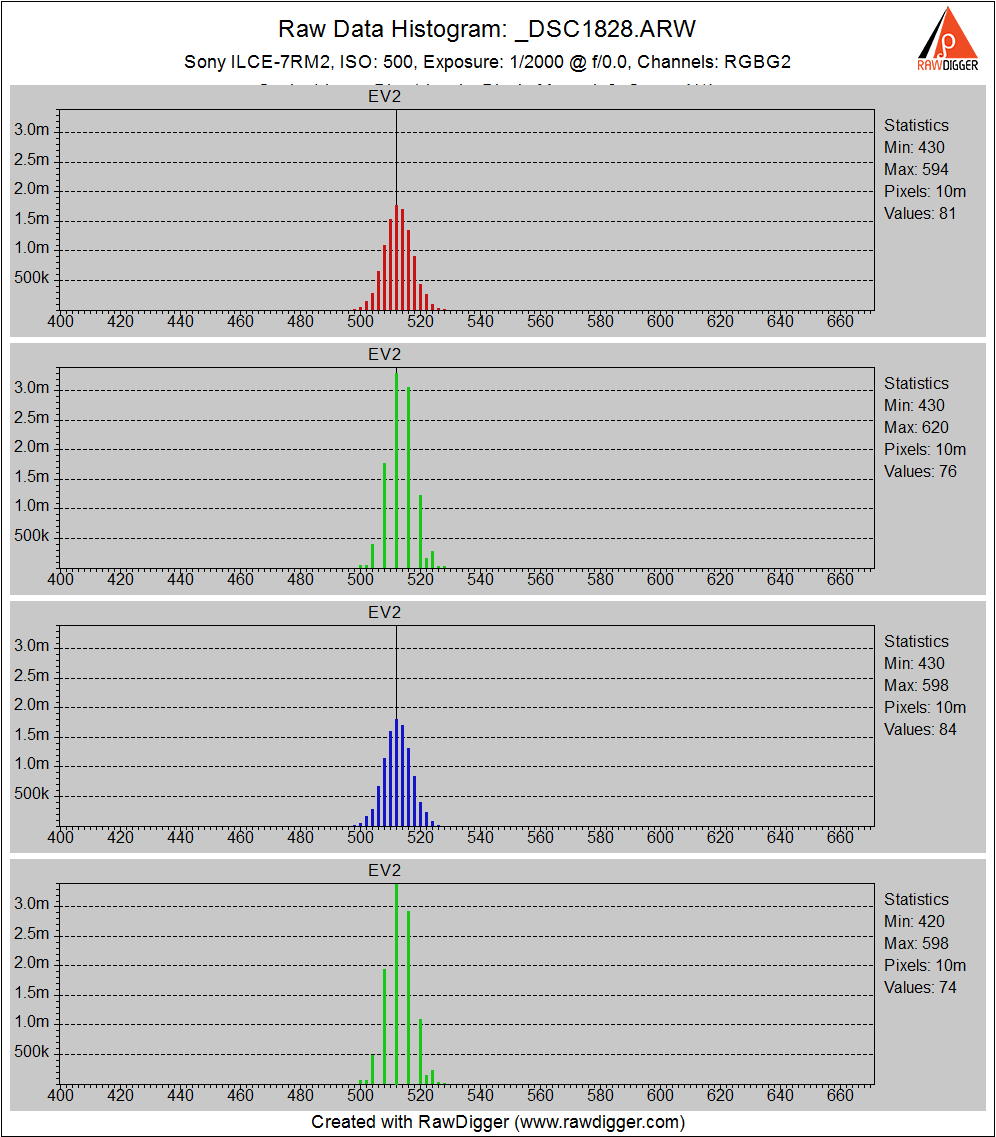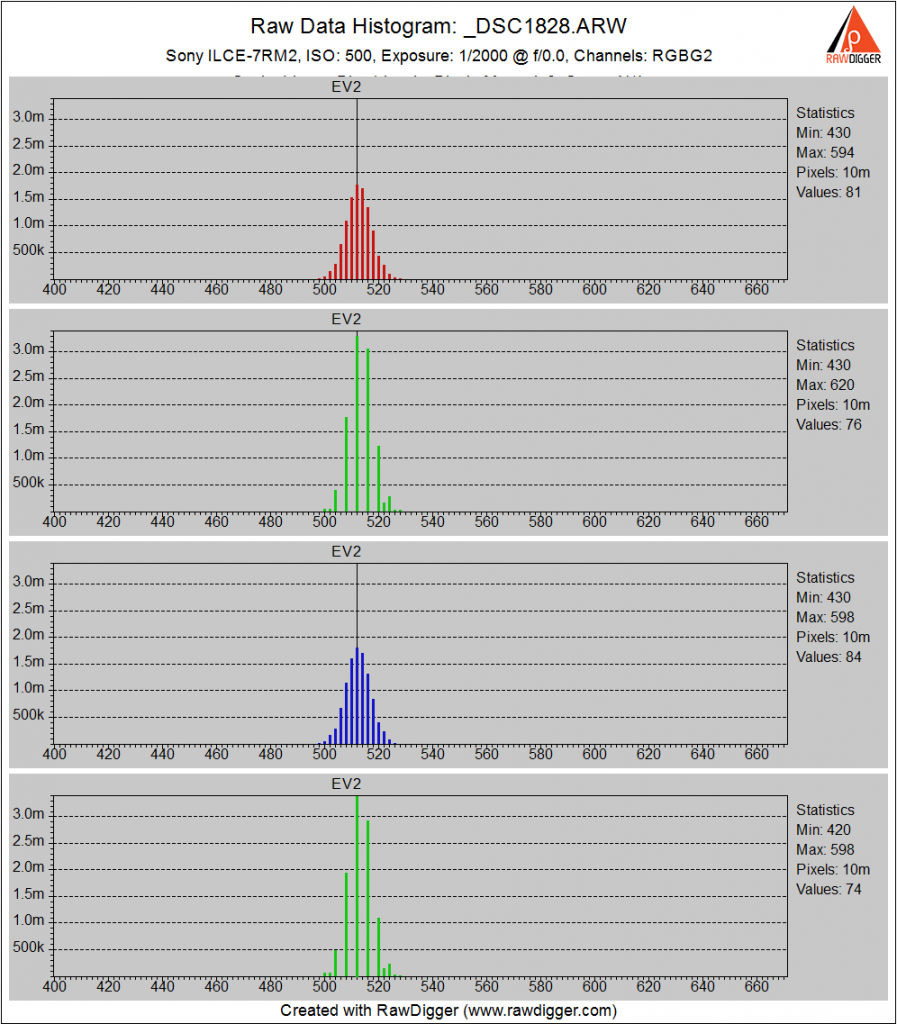 When the ISO changes to 640, the conversion gain goes up, and the read noise goes down: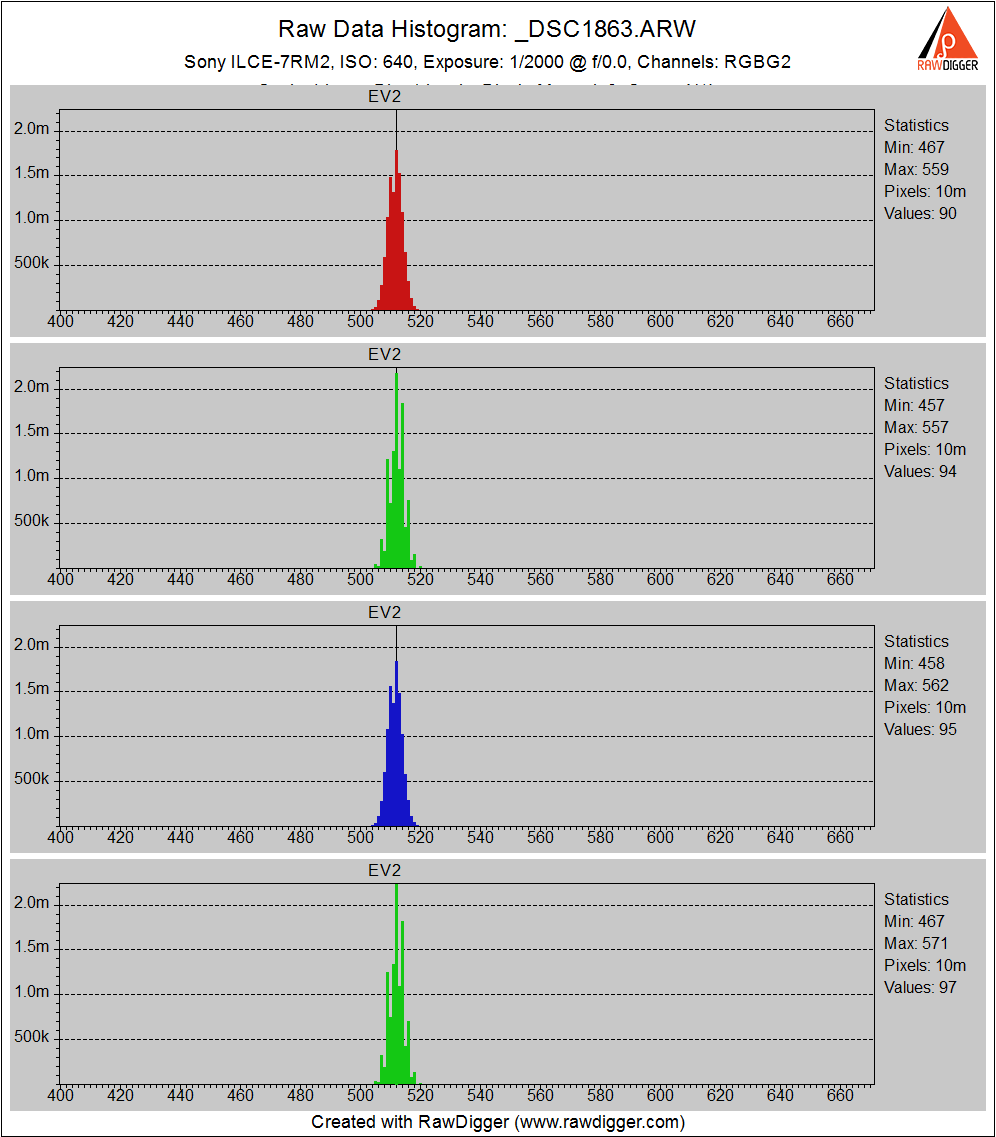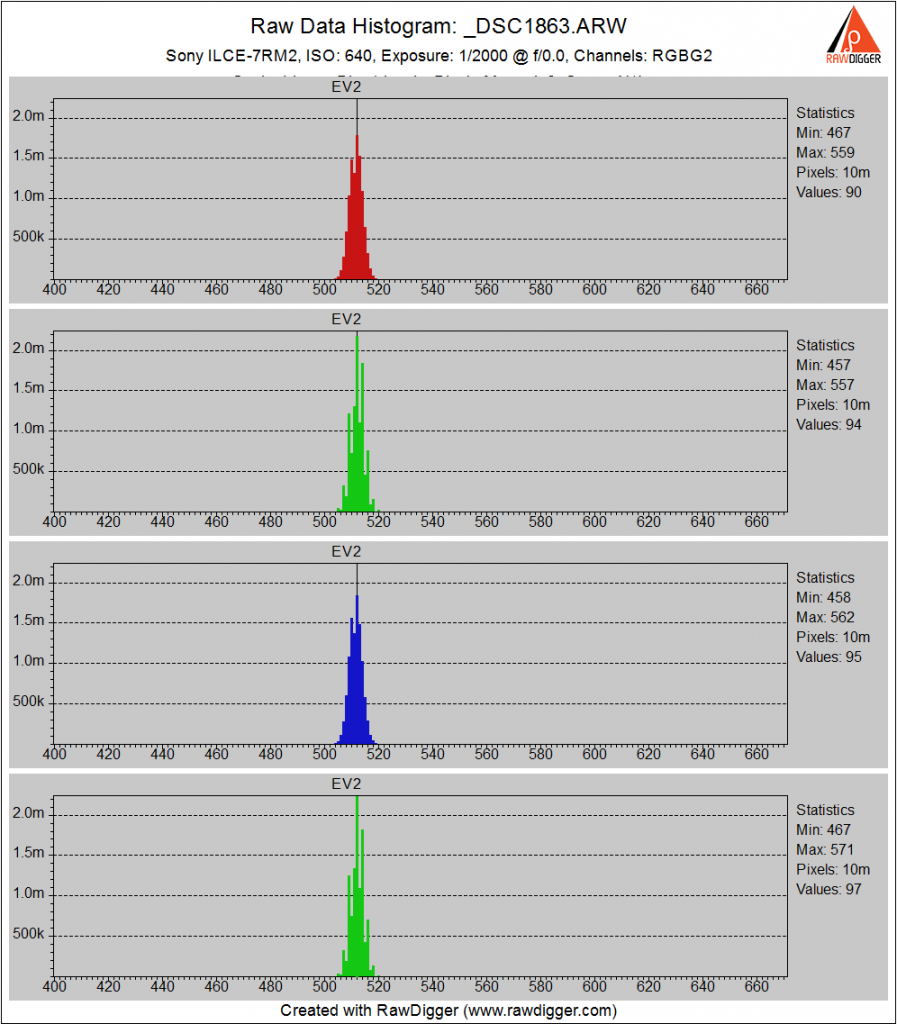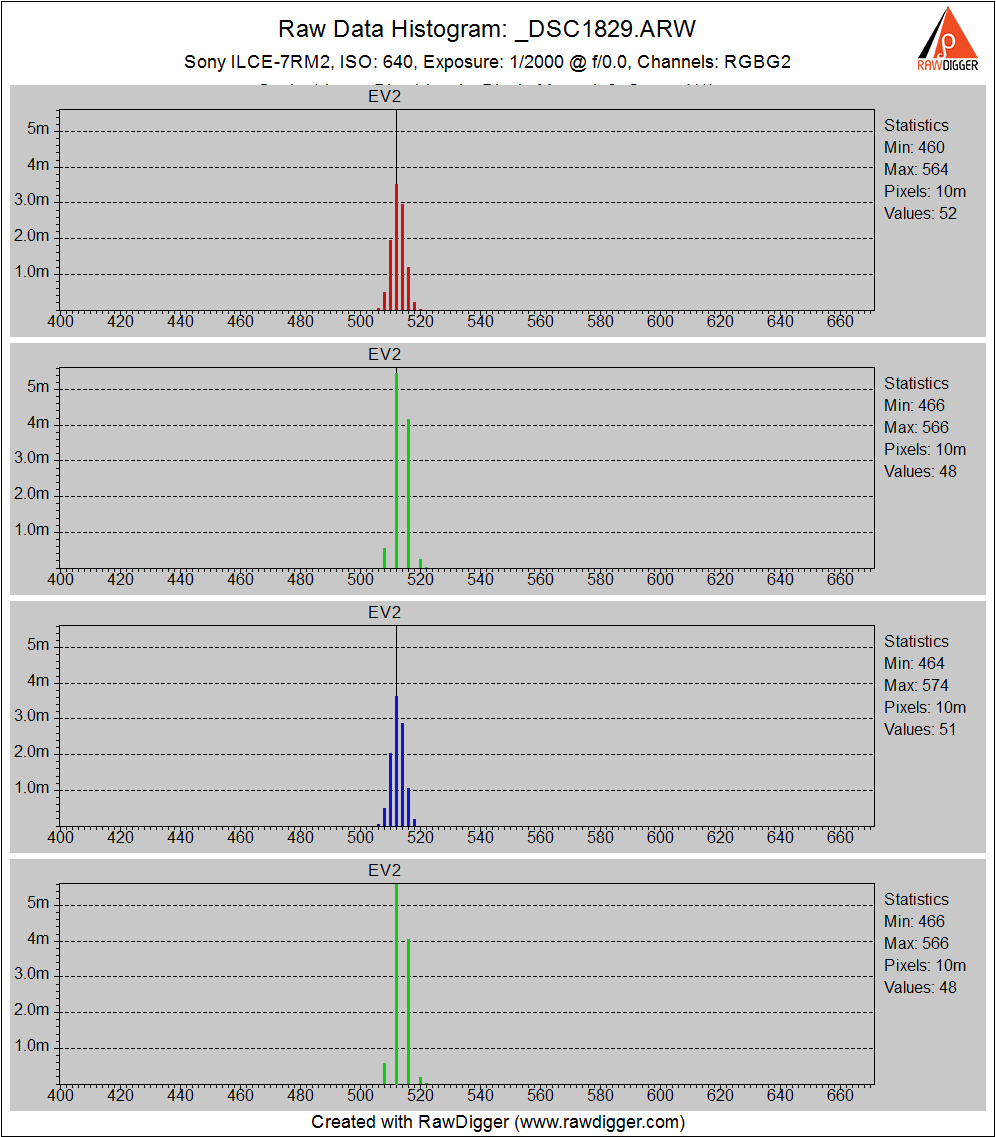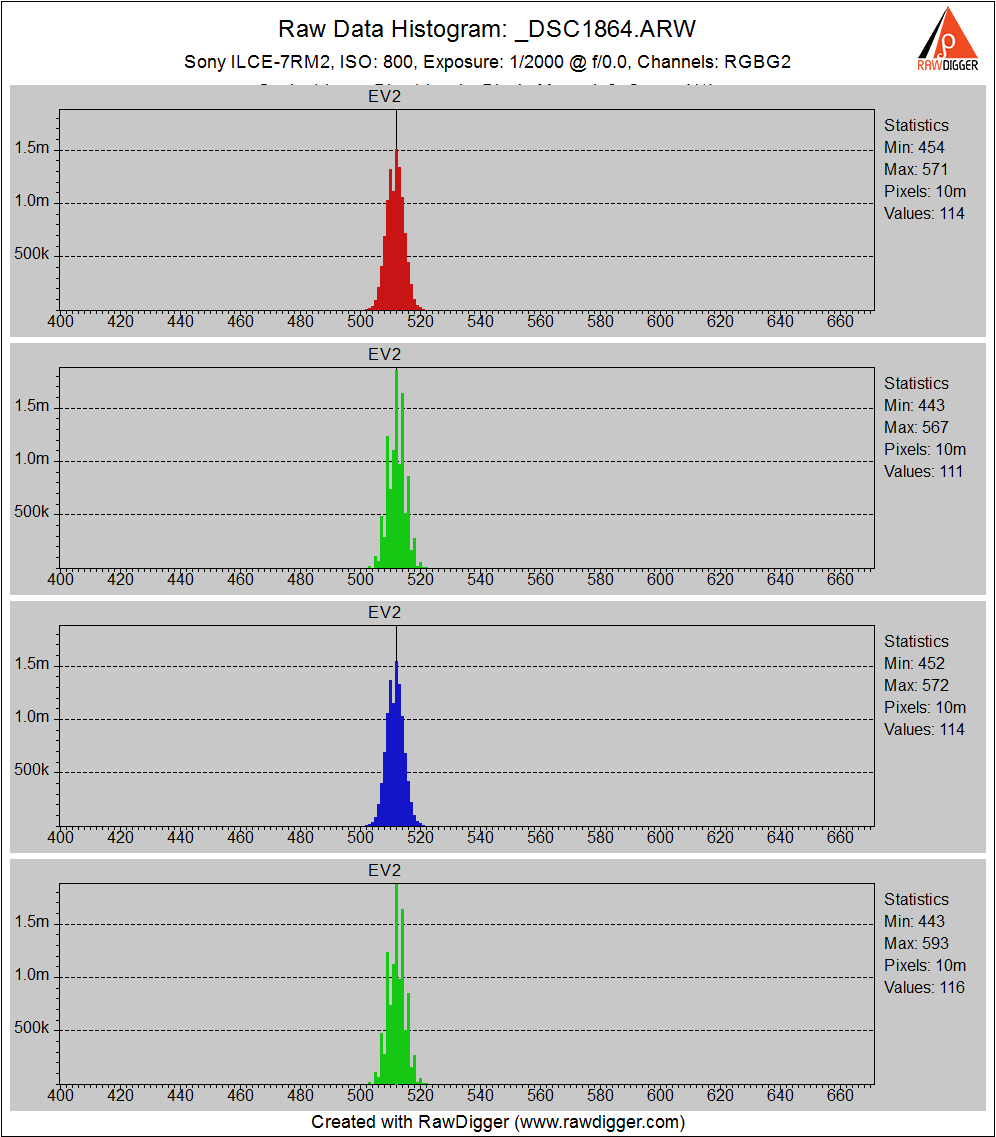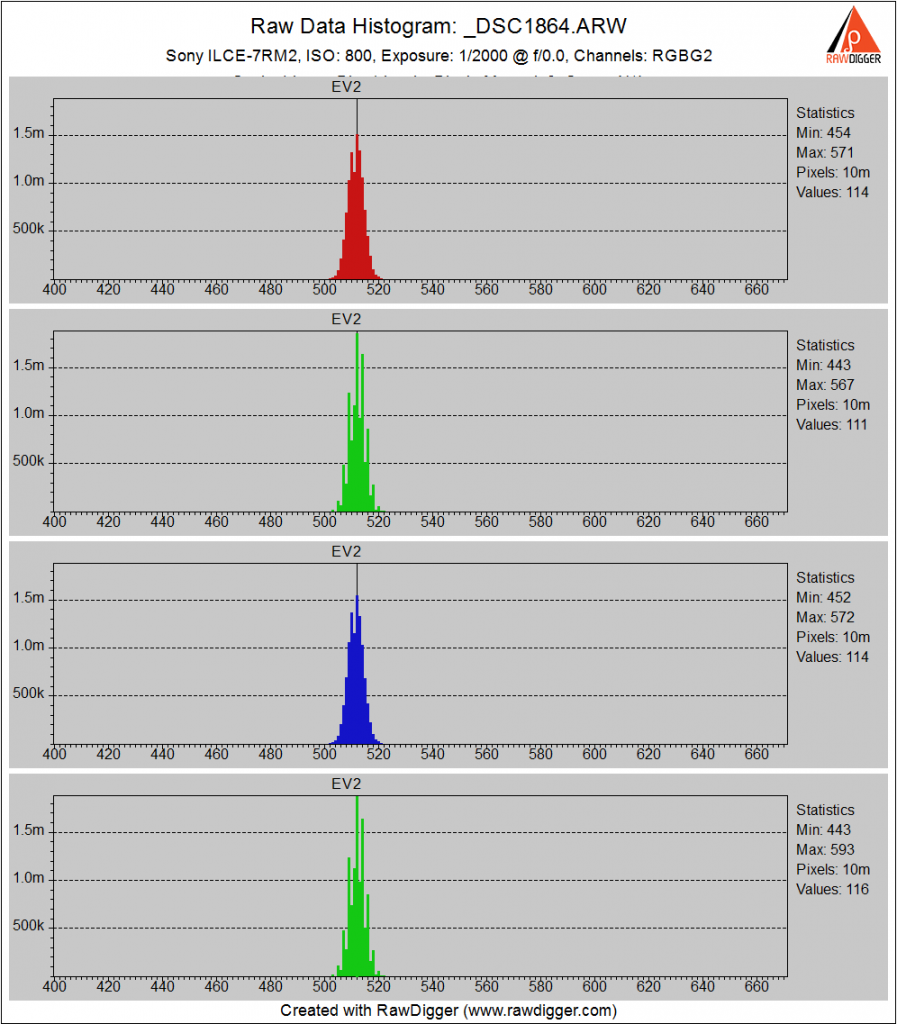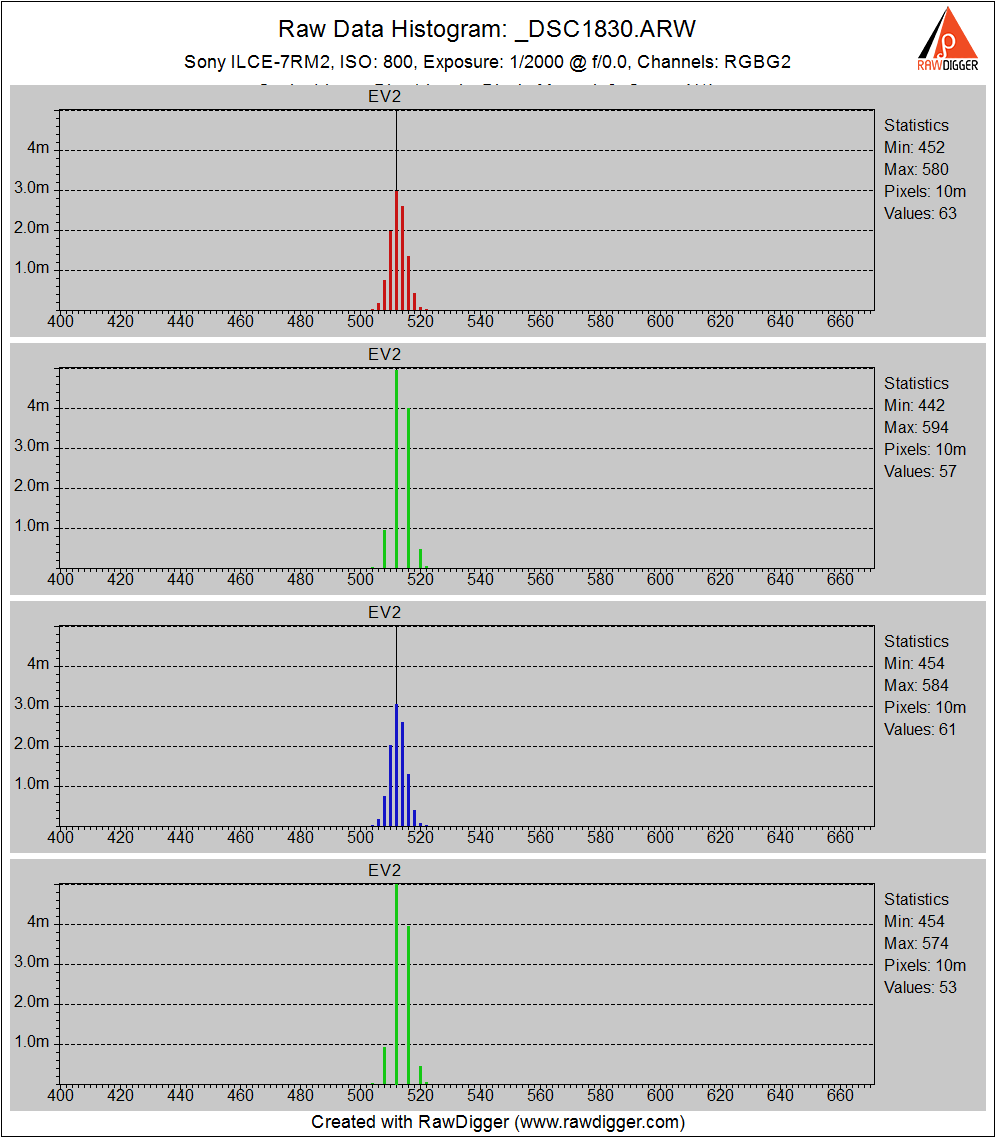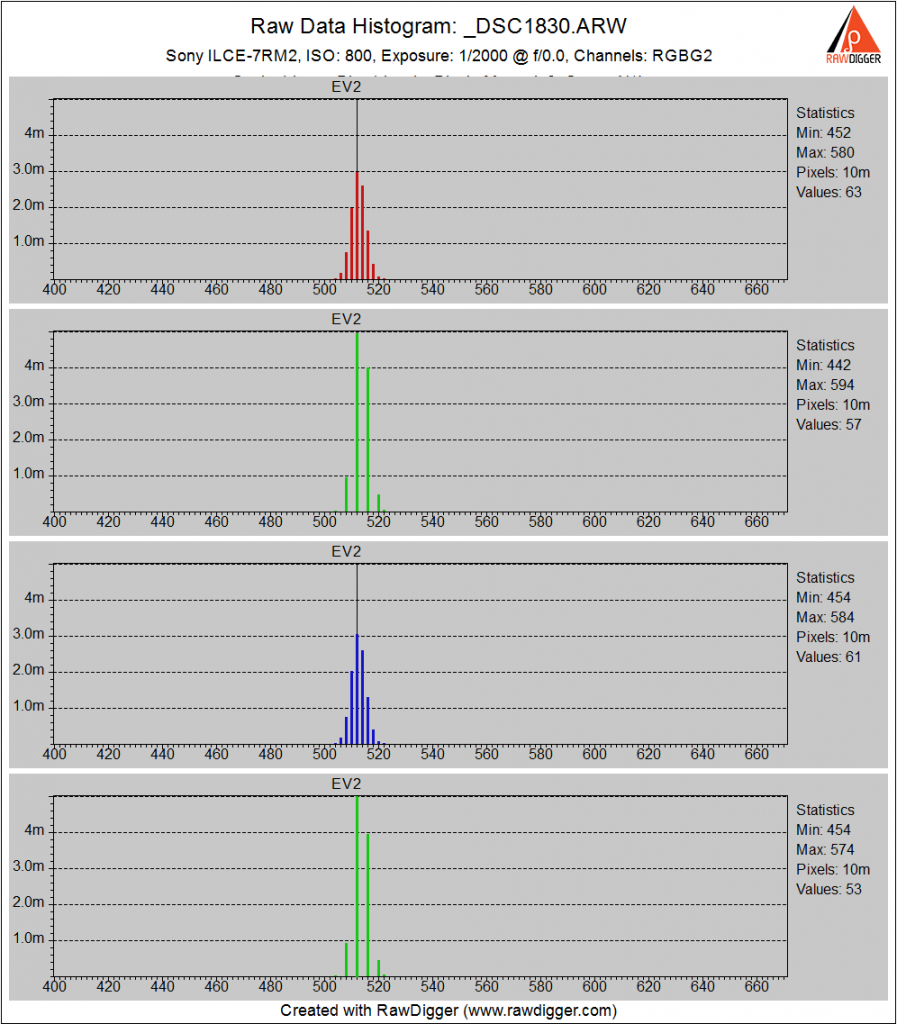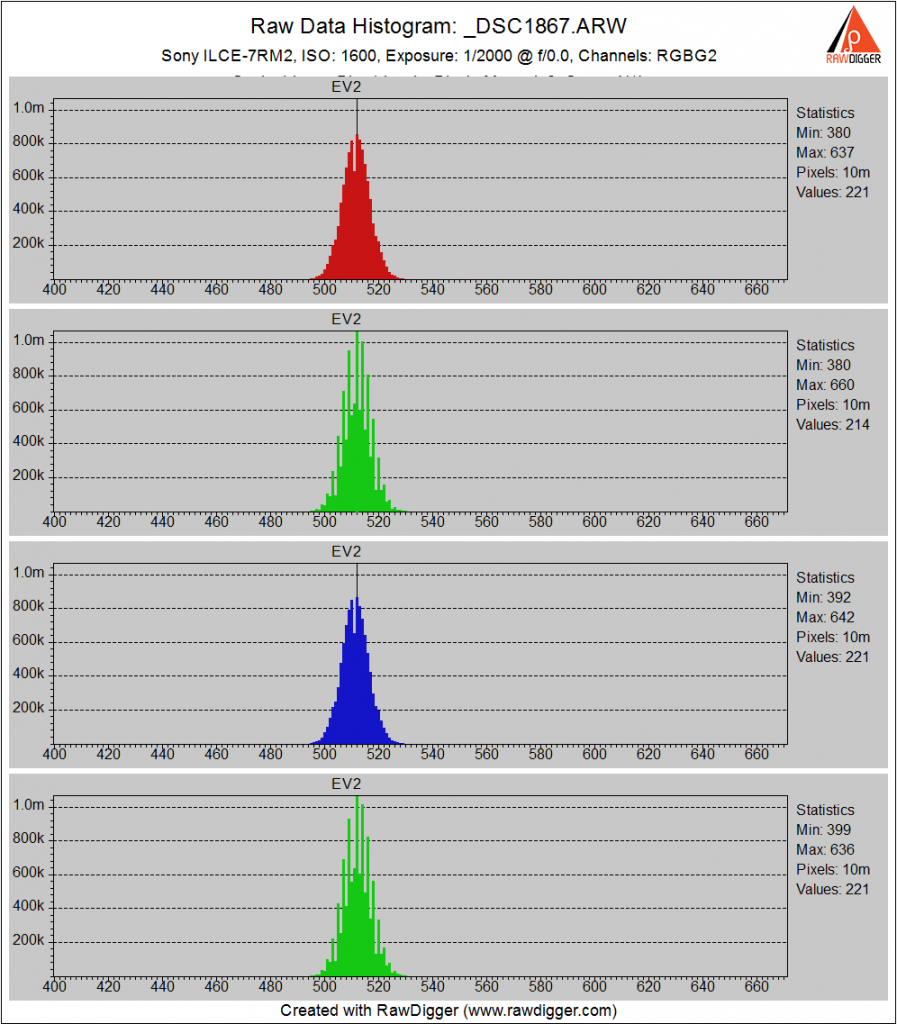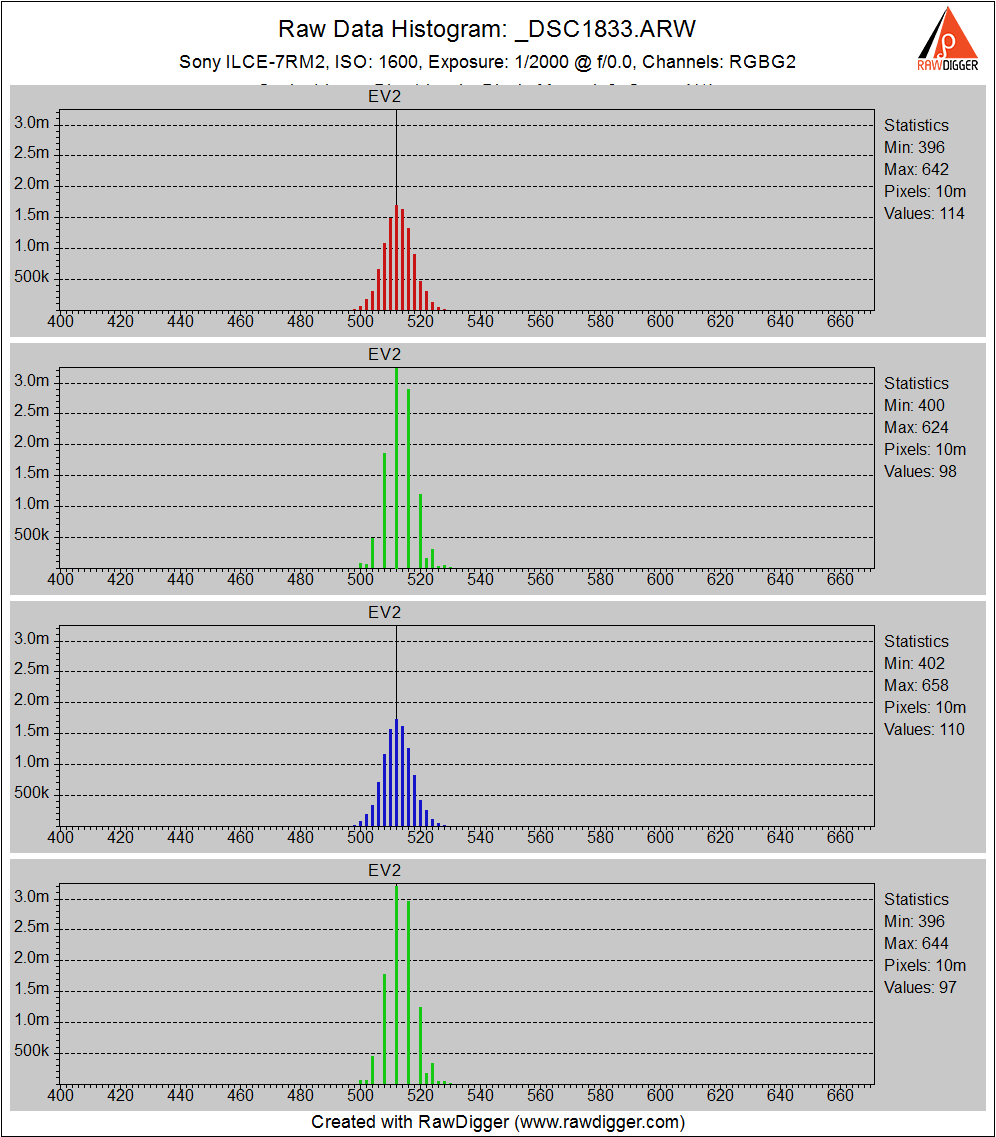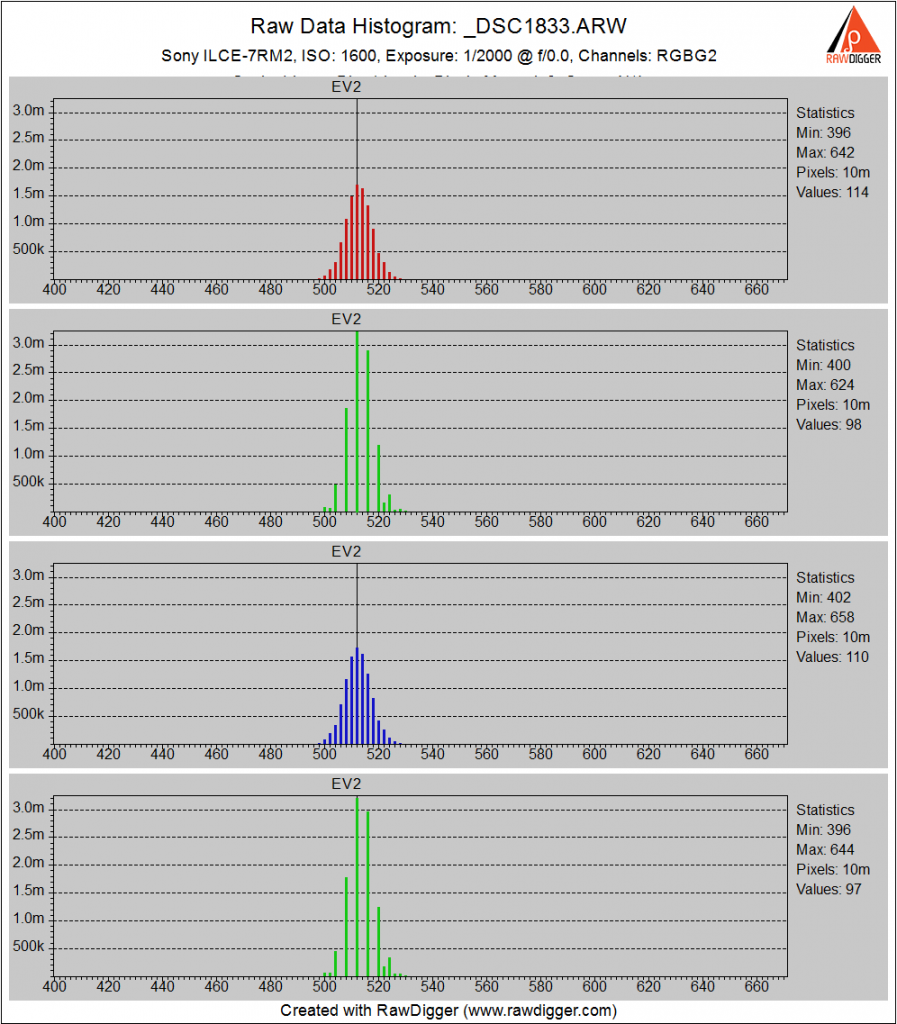 In all cases the big difference is that the green compressed precision has dropped from 13 to 12 bits. I don't know why this is happening. I should probably point out that the camera on which I performed the FW 3.3 tests was — I think — different from the one I used for the FW 2.0 histograms.
Curiouser and curiouser.