I received a request to compare the read noise versus ISO setting of the Sony a7S in silent shutter mode to that of single shot electronic first curtain shutter (EFCS) mode. I already had the data (look here ), so all I had to do was put both curves on the same graph: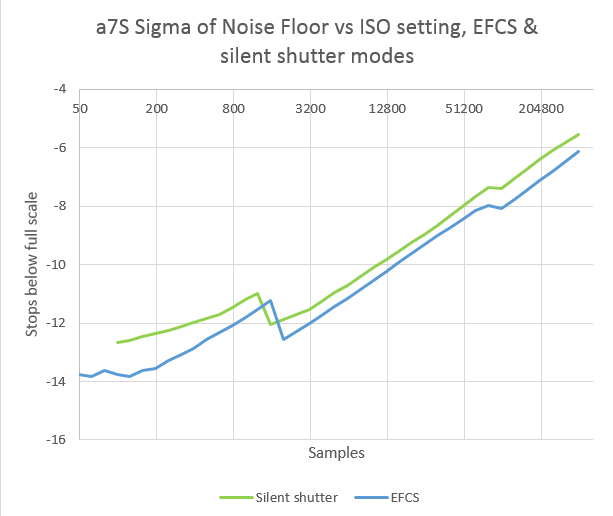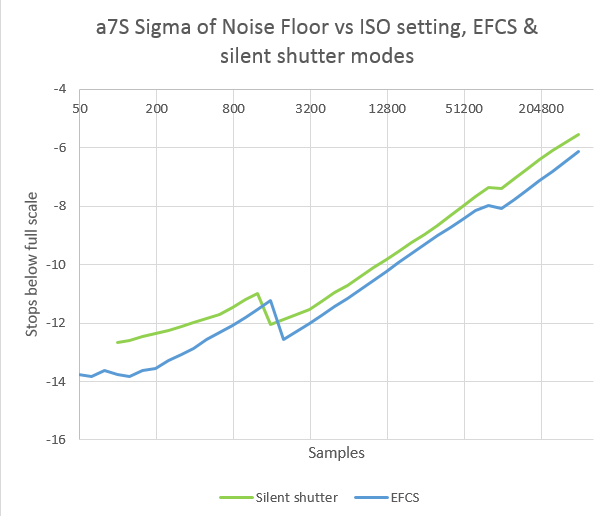 Mostly as expected, but the lower-ISO kink in the two curves occurs in different places. That's strange. I went back and checked the raw files. No error there.
It looks like there's a difference in the way the sensor operates in the two modes: going from low conversion gain to high conversion gain on the 1600 to 2000 ISO change in EFCS and on the 1250 to 1600 ISO change in silent shutter mode .