The Sony a7S is unique among the alpha 7 series in that it has a fully electronic shutter option, called "silent mode".
Here's the read noise histogram at ISO 400K with the shutter in silent mode and the drive mode set to single shot: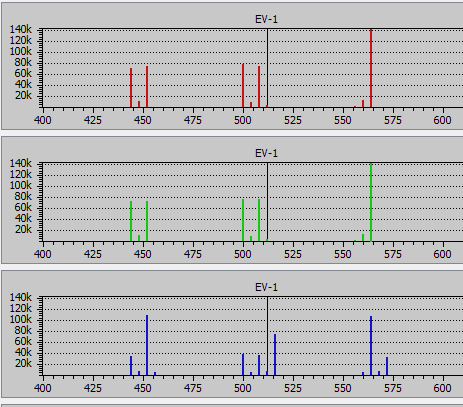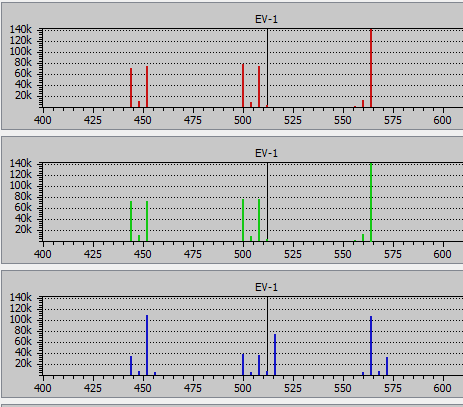 The histogram is, to put it kindly, sparsely populated.
At ISO 50K, it looks like this: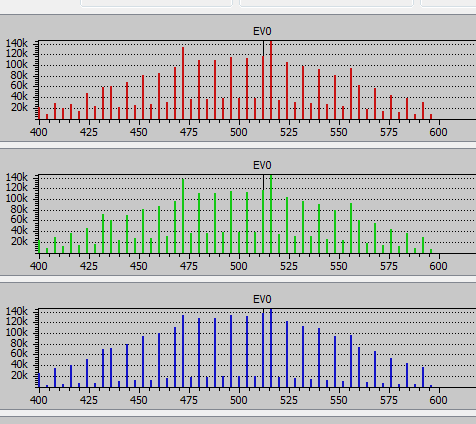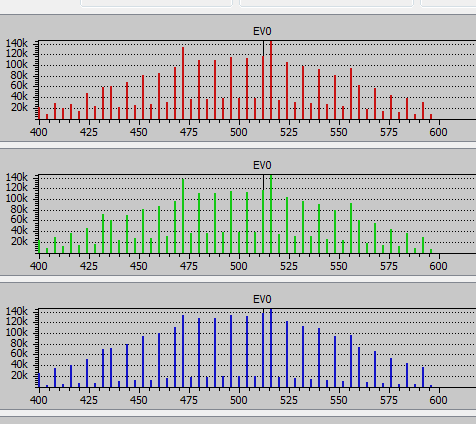 You can make out the generally-Gaussian density function, but there is severe combing.
At ISO 25K: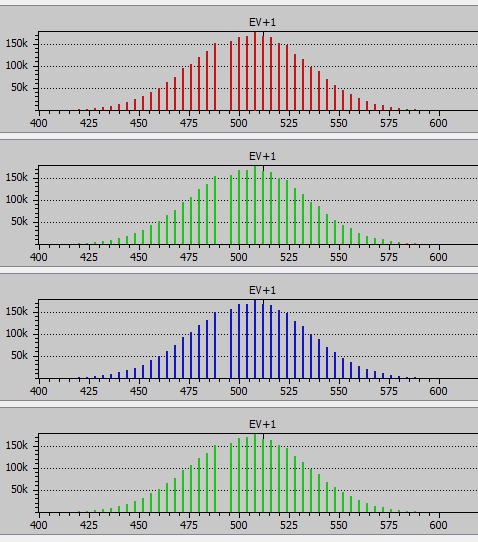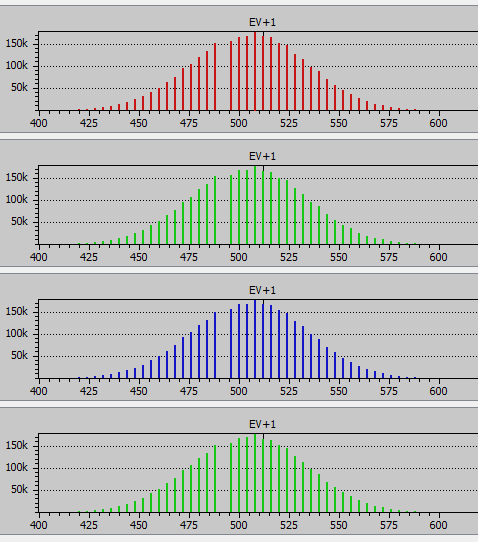 Now the combing stops except for the 13th and 14th bits being MIA, and that funny drop out on the left side of the peak.
At ISO 3200: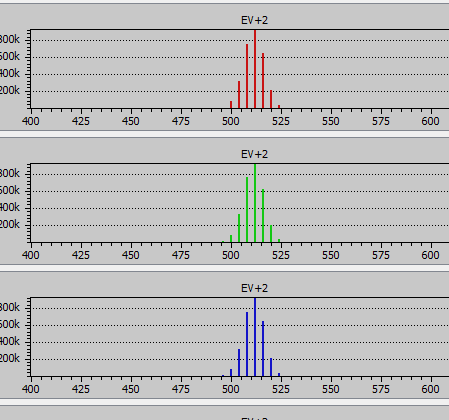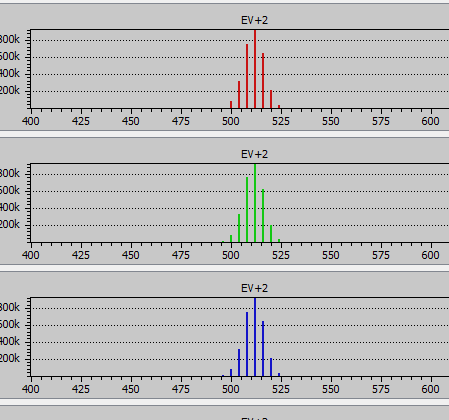 This histogram is tightening up nicely.
At ISO 1600: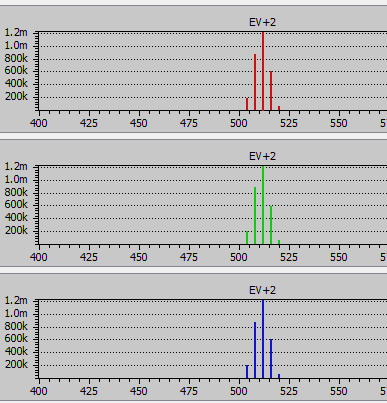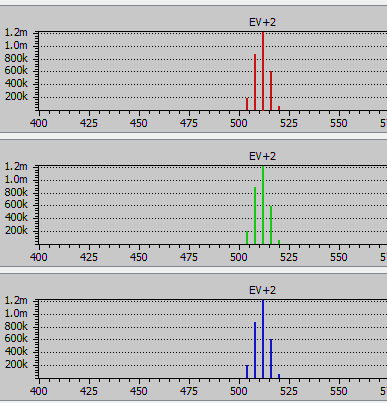 The broadening effect that we saw in single shot mode doesn't happen here.
At ISO 800: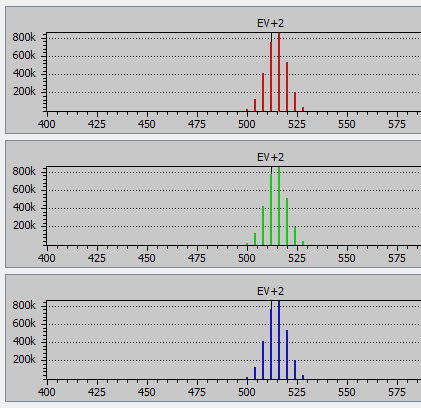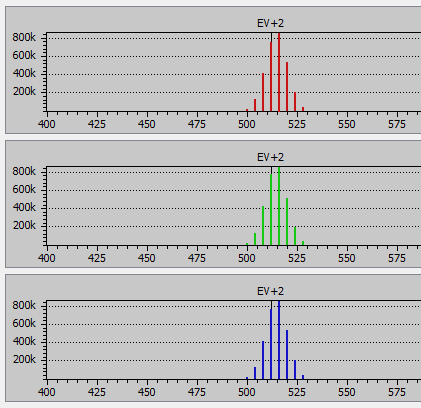 Now we get the broadening.
At ISO 100: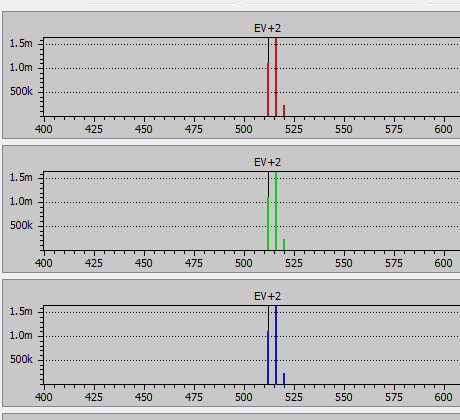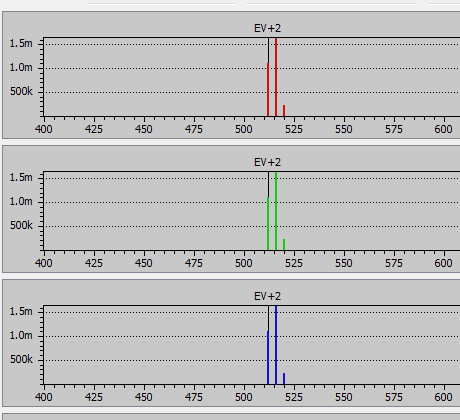 The histogram is pretty tight, but remember we're missing the two LSB's.