This is the 18th in a series of posts on the Sony a9. The series starts here.
I did a camera heating test for the a9 with what I thought was a fairly heavy usage scenario and reported the results here. The rise over ambient looked like it was going to get to about 17 or 18 degrees C above ambient. The time constant was about half an hour. The big question was: how close to worst-case was my test?
I set up the test fixture that I described here. It didn't work. That darned 26 gauge blue wire had come loose. I got out the soldering iron and soldered on an extension, then soldered that to the other blue wire. I set up an ammeter: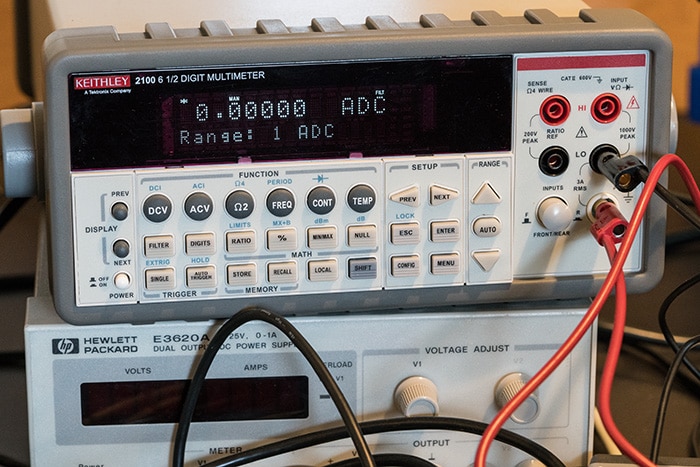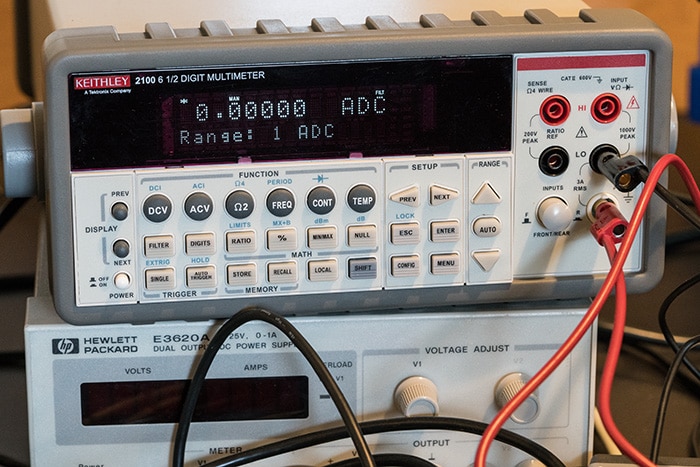 On the scale I'm using, the ammeter as a resistance of 0.1 ohm, which should be low enough not to affect the measurements materially. I made a series of measurements with the camera in various modes: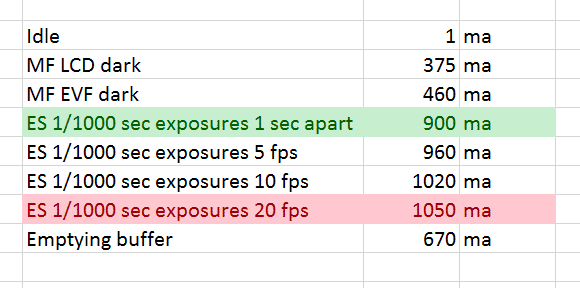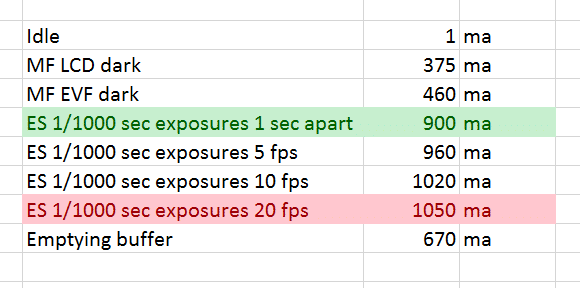 The scenario I tested is in highlighted green. The worst one I found is shaded in red. It's a bit higher, so maybe the worst case rise is more like 20 or 22 degrees C.
There are significant caveats:
The current bounces around a lot. I turned on averaging on the meter, but didn't spend much time trying to figure out what the right number of readings to average was. I was almost certainly low.
I didn't test IBIS or AF. In the past testing with the a7RII, Those have not been contributors to battery draw ion and of themselves, although the scanning of the sensor for Af has caused considerable draw.
There has been speculation that the SD card used affects draw. I used a 256 GB Lexar Professional 1000x 159 MB/s card in Slot 1.
The mechanical shutter could draw more current than the ES. OTOH, it doesn't go to 5 fps.
There's going to be lots more to come, but I wanted to get you all thinking about tests you'd like to see run.