In the last post, I talked about specularity. If you haven't read that post, it would enhance your understanding of this one if you took a look at it now. Although I mentioned the light source as a component of specularity, all the examples I posted related to changing the object in front of the camera. However, the light source plays a big role.
Remember this diagram of light being reflected from a specular surface?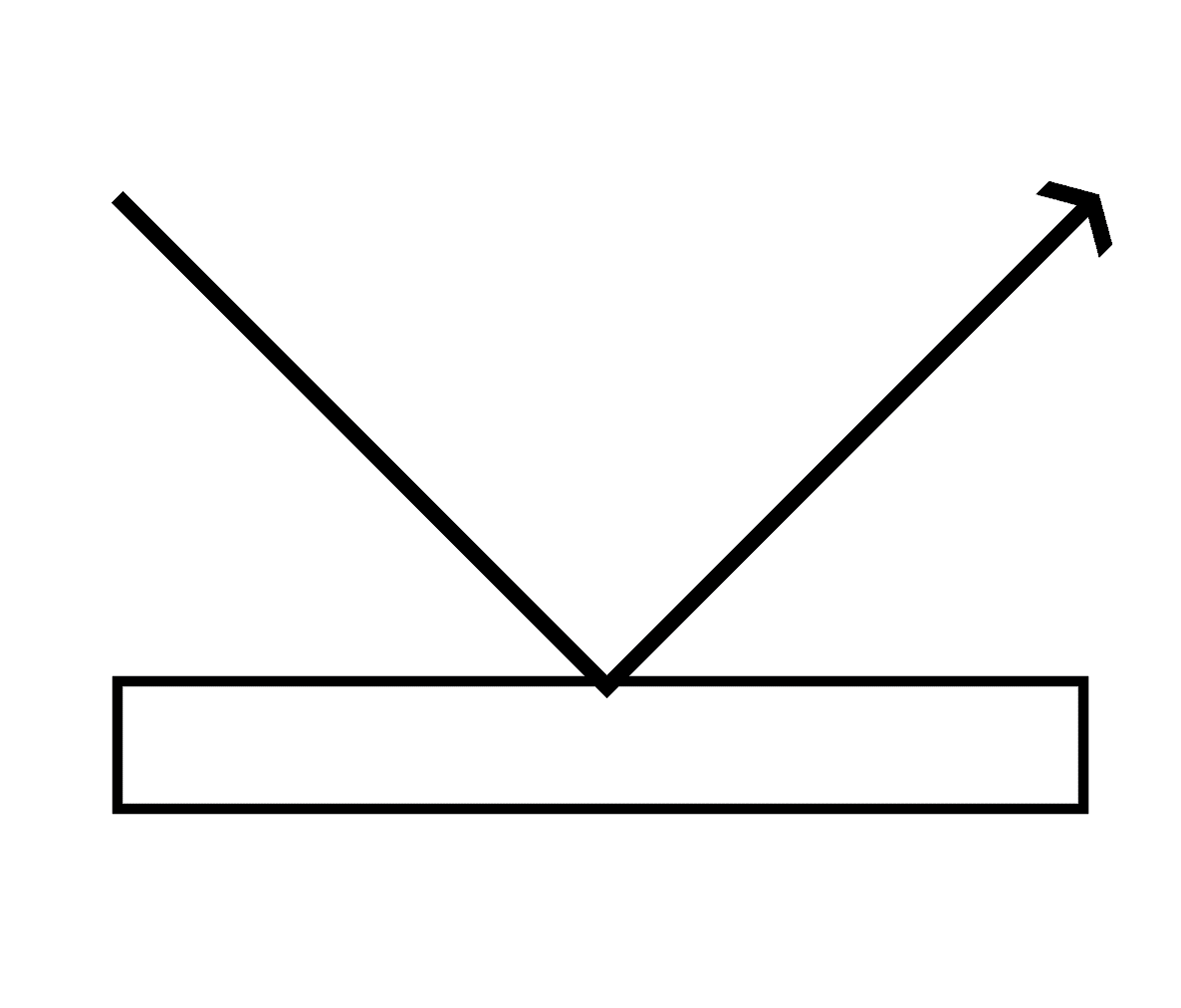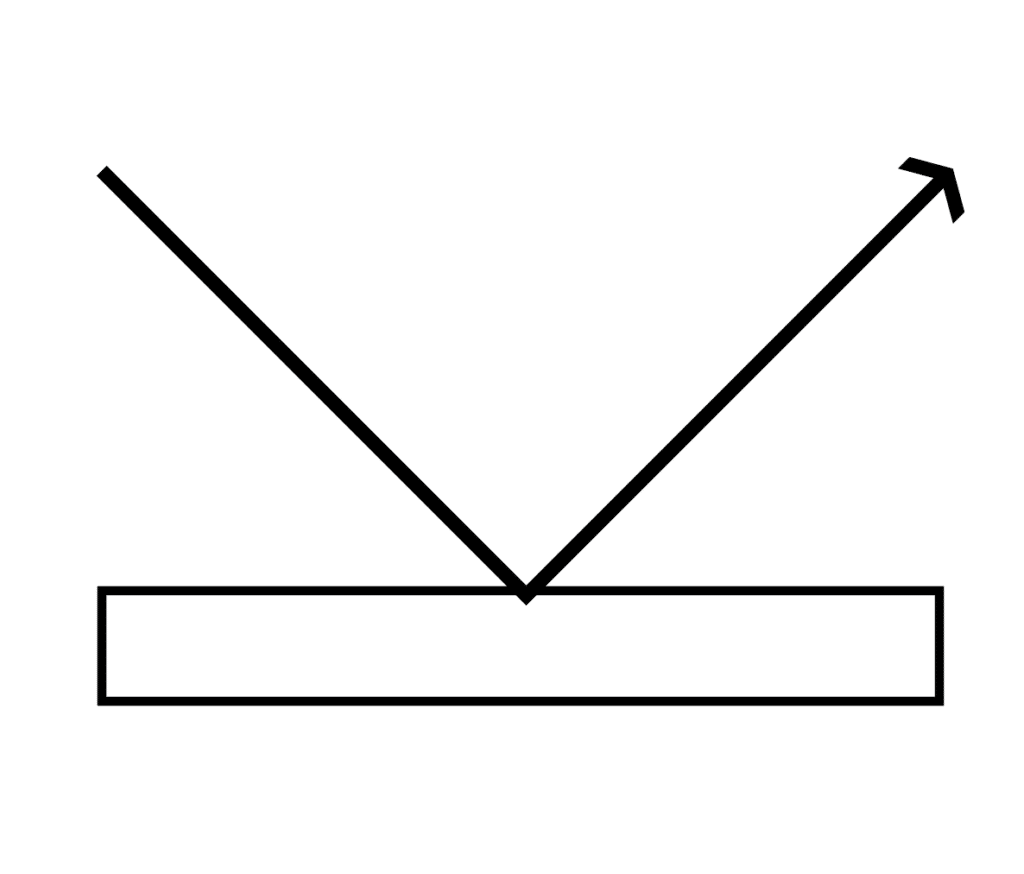 If the light source is small, there's going to be a hot spot.
But here's a diagram with a broad light source: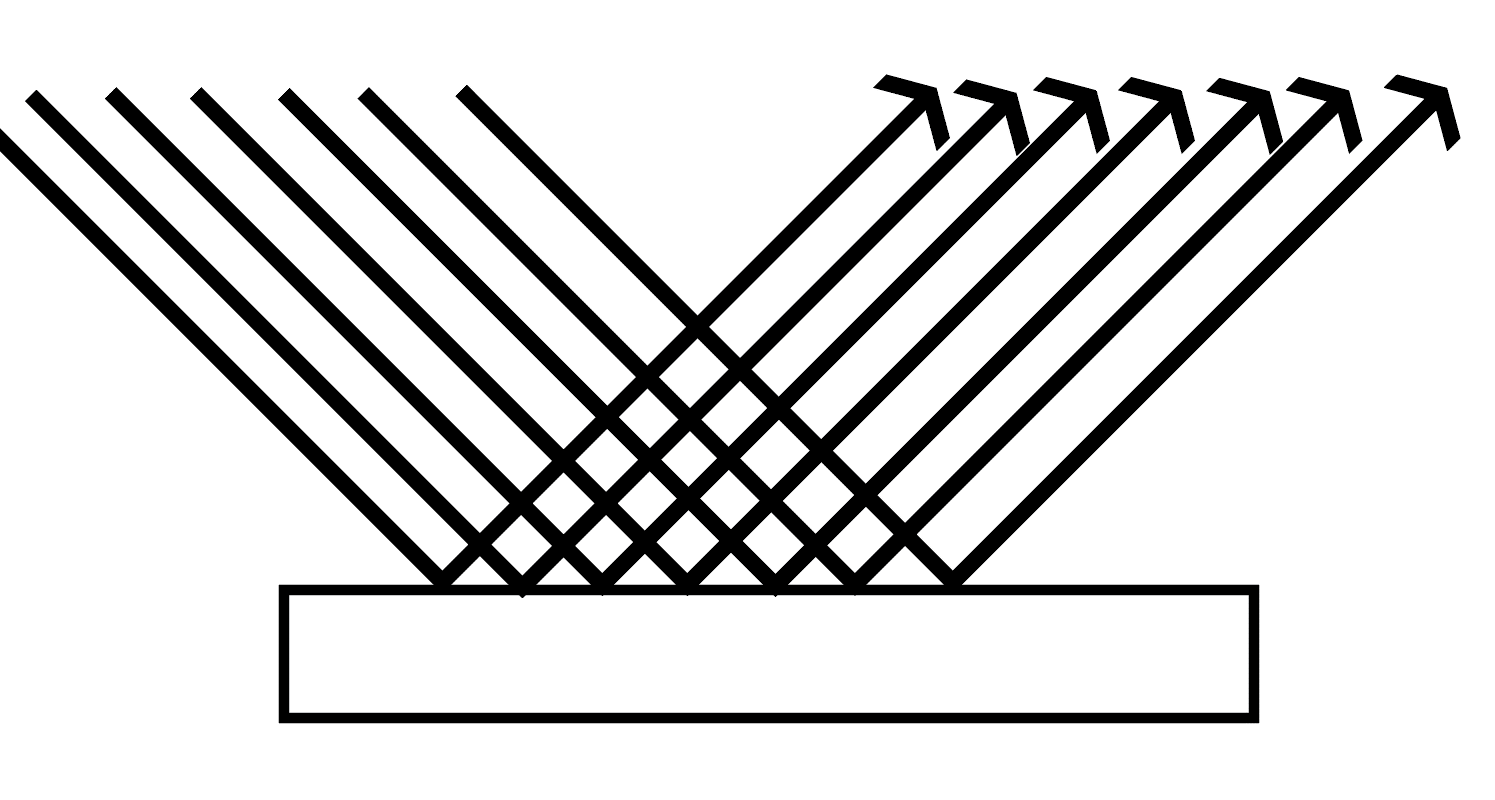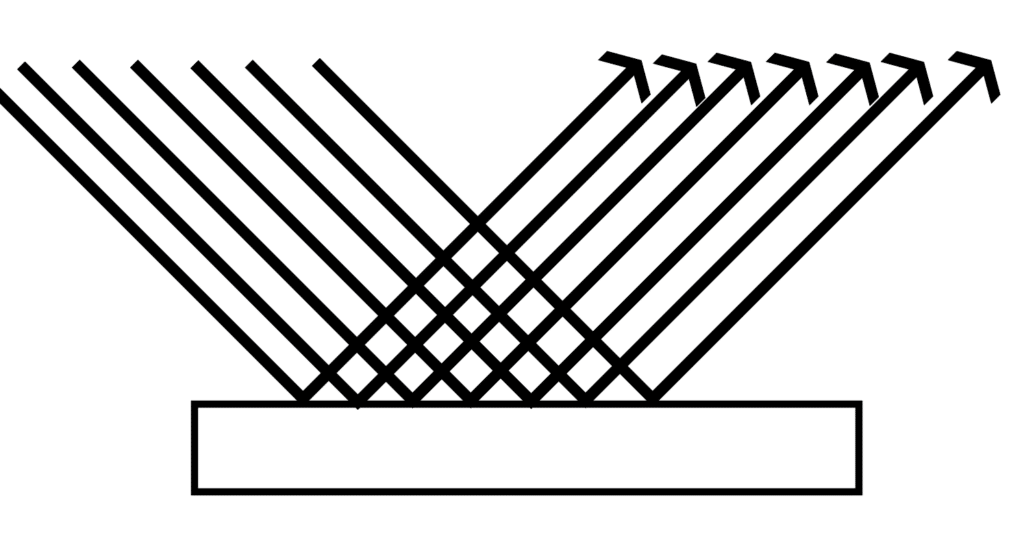 You'll still see the reflection of the light source, but it will be much more even.
Here's an example.
I started with an Aputure 300X and no light modifier: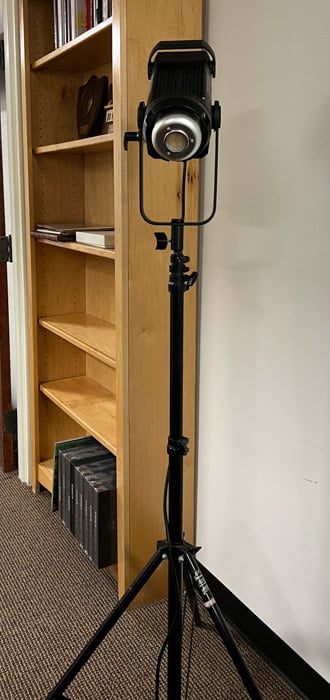 I pointed it at the controller for the light and took a picture: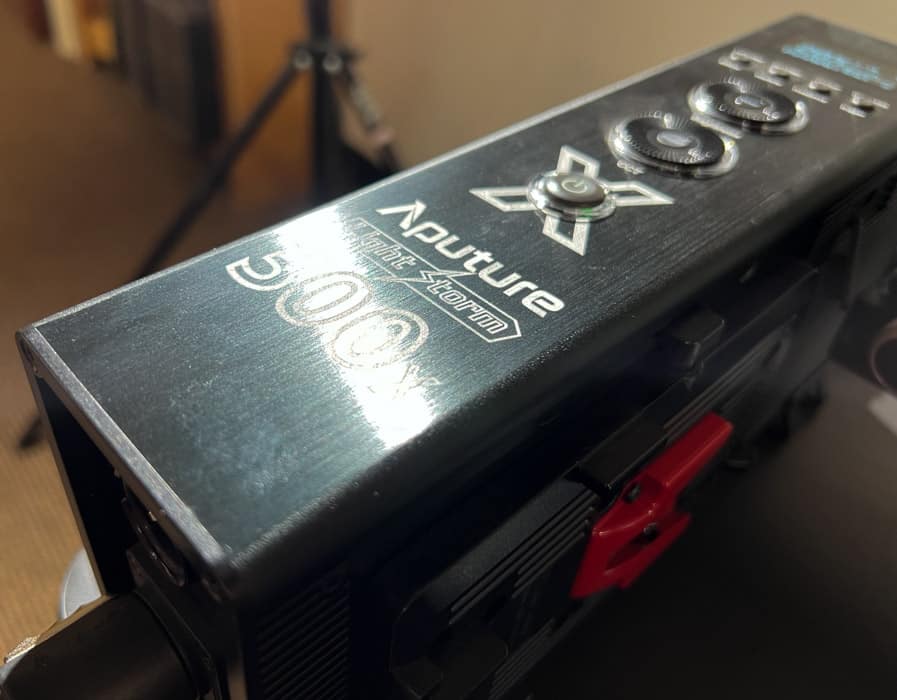 Big hot spot.
Then I put a diffuser on the light: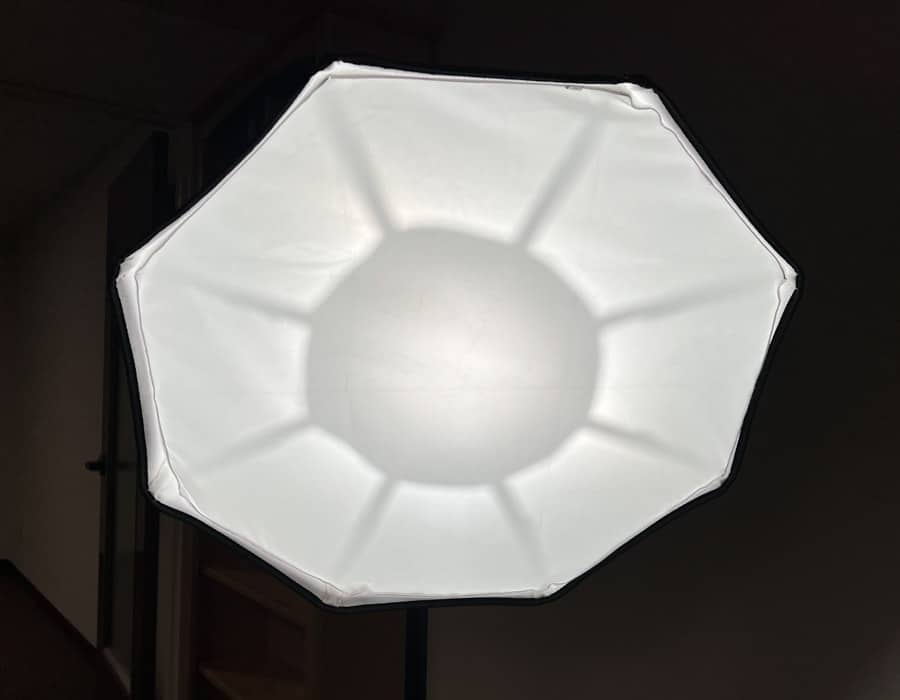 Here's what the controller looks like with that diffuser over the light: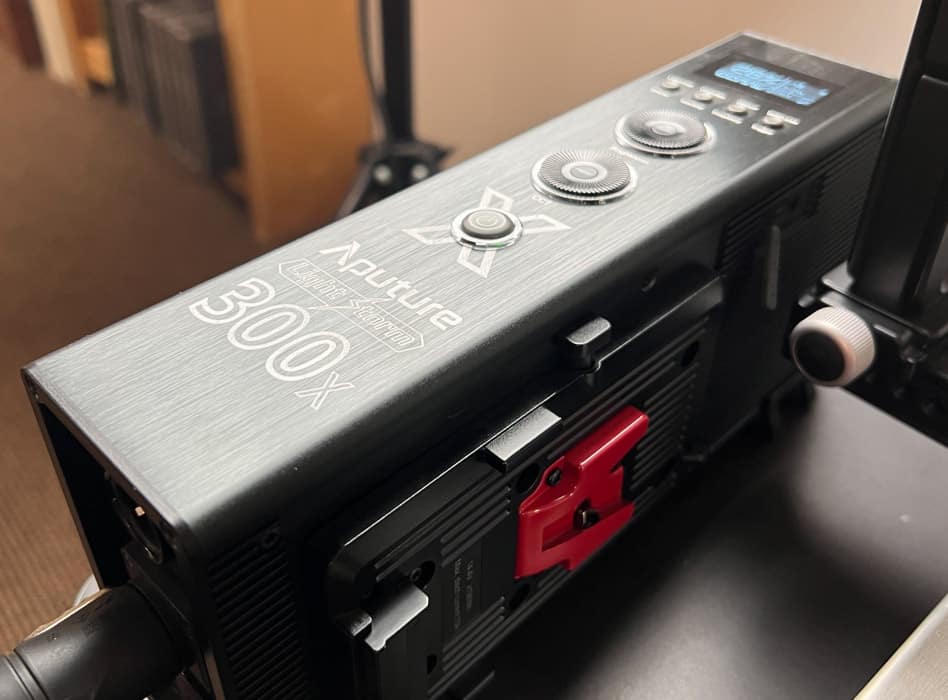 There still is a reflection, but it's broad and nowhere near as strong. If you want to tame specular reflections and you're in control of the lighting, diffuse the lights to make the source large, and get the lights close to the subject.