Yesterday I posted the results of testing two lenses, the Sony 90 mm f/2.8 OSS G FE, and the Sony 70-200 f/4 OSS G FE, on the Sony a7RII. The tests were aimed at detecting and quantifying decentering, using visual appraisal, and showed both lenses to have minimal decentering.
Today I'm going to show you the results of slanted edge analysis of the same exposures.
Here's the test scene: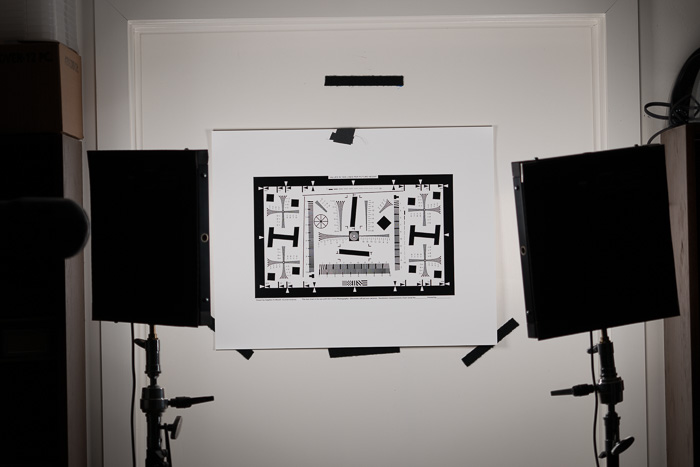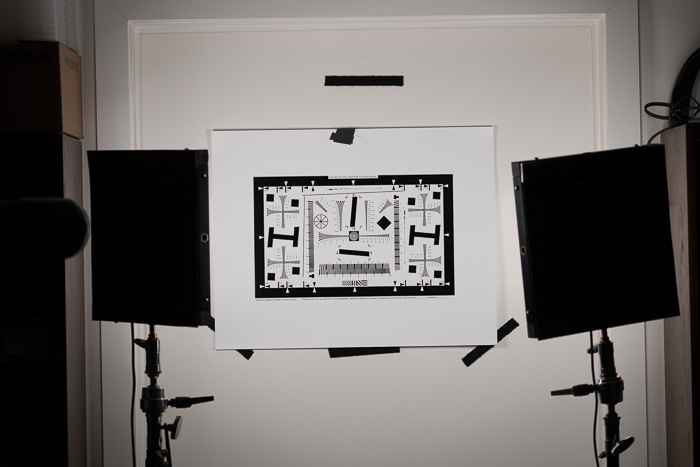 Yesterday I used the resolution rosettes in the corners of the chart for visual analysis. Today I'll show you what Imatest did with the central slanted edges.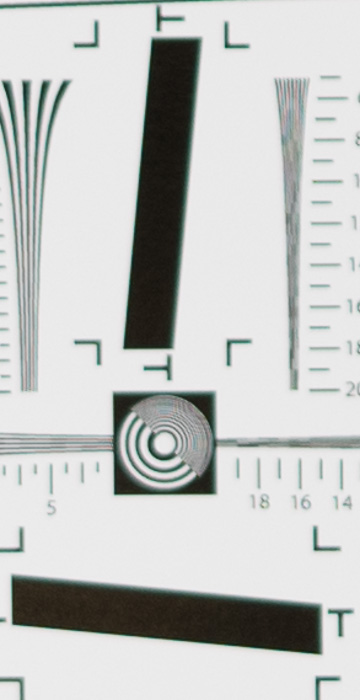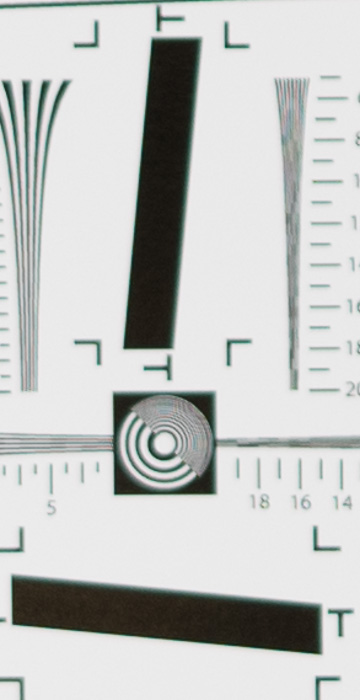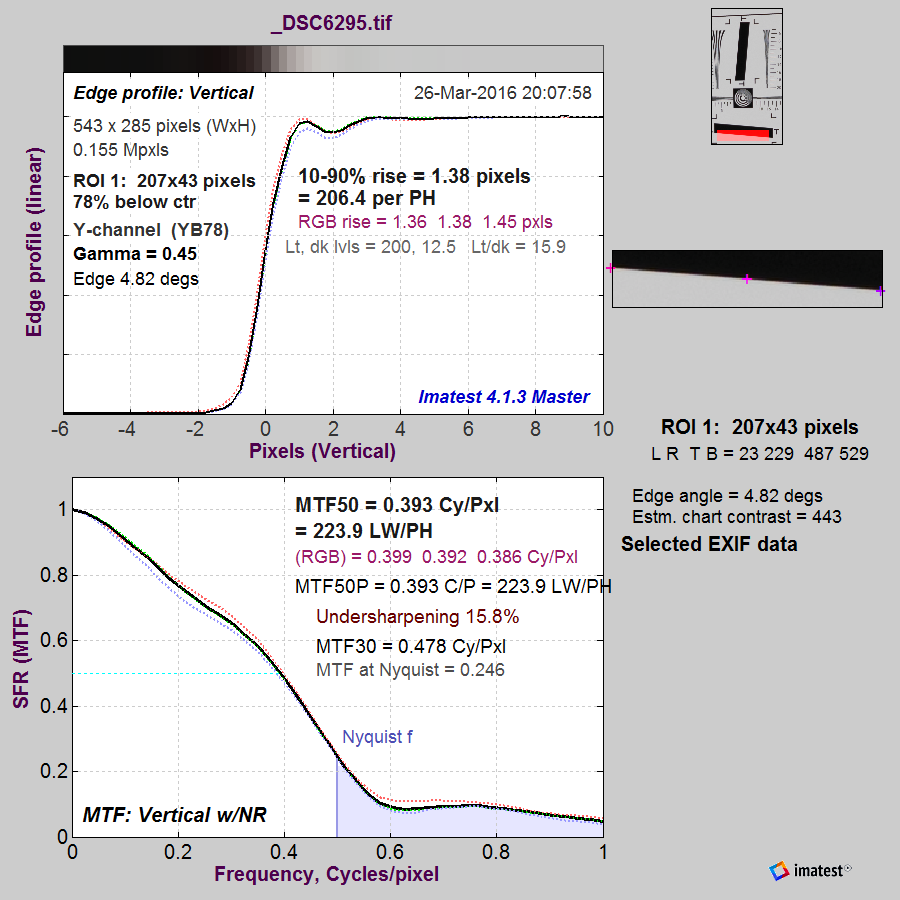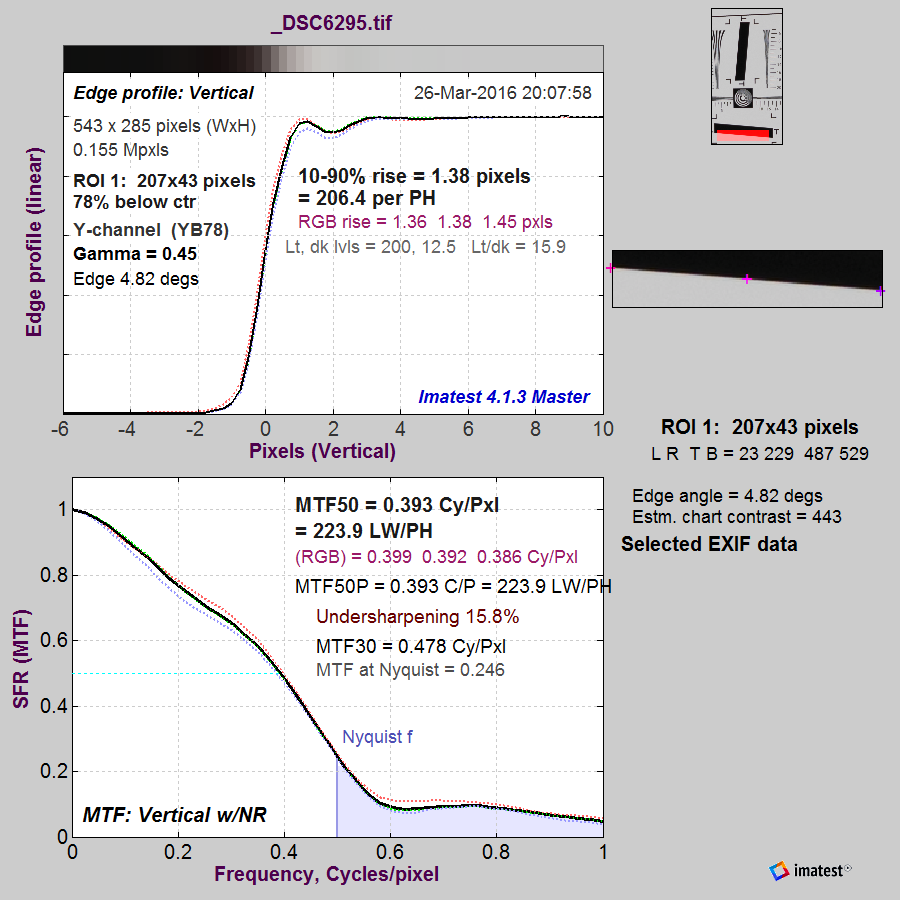 First the 90 macro: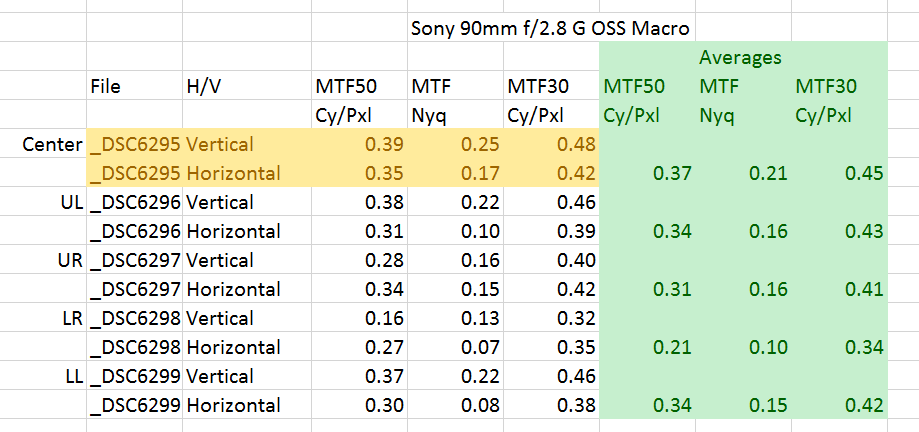 You're looking at MTF50, MTF at Nyquist, and MTF30 numbers in cycles per pixel in both horizontal and vertical orientation, in the center at the top and highlighted in beige, and each of the four corners, labeled, going clockwise from 10:00,  UR, UL, LL, and LR. Averaged horizontal and vertical values are highlighted in green.
You can see that the lower right corner is not quite up to snuff, when compared with the other readings. Looking at the images posted in yesterday's post verifies that that's not an Imatest error. Going back to the manual focusing testing here and here indicates that, in fact, there's noting wrong with the lower right corner (DSC6288). It looks like an autofocus error.
This find of thing can happen with the best autofocus systems, The only way around it that I know is to average readings from several images, which makes the test much more time consuming.
Therefore, in spite of its potential problems with depth of field, I think the manual focus method described earlier is the better test.
For completeness, here is the results of testing the zoom with AF: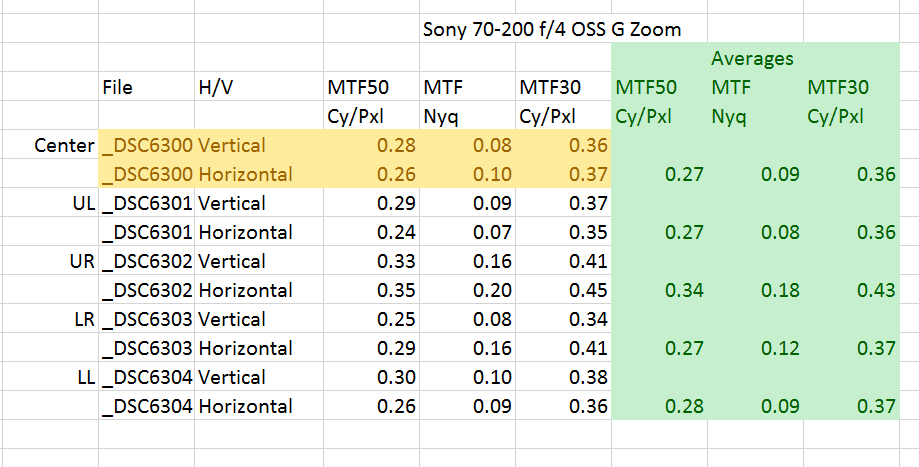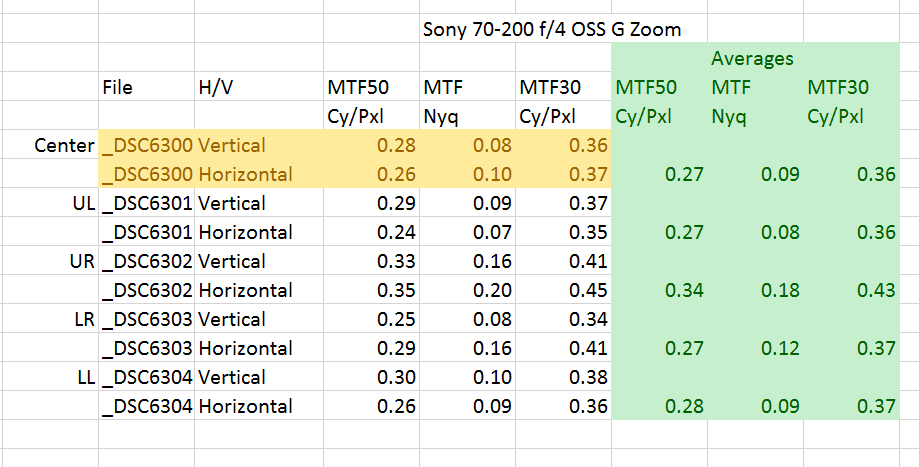 In this case, the numbers indicate that it's not decentered in any significant way.