Yesterday I posted the results of a fairly simple decentering test that requires only an ISO 12233 target, some lighting, a tripod, and a few minutes.
Today I'll show you what happens when you use a slanted edge sharpness analyzer — in this case, Imatest — on the images you saw yesterday.
Here's a crop of the part of the target we need for the testing: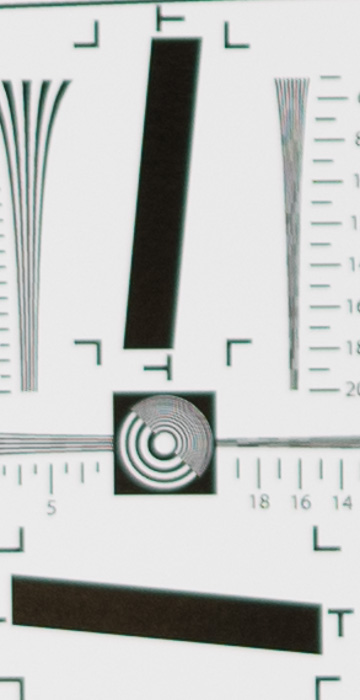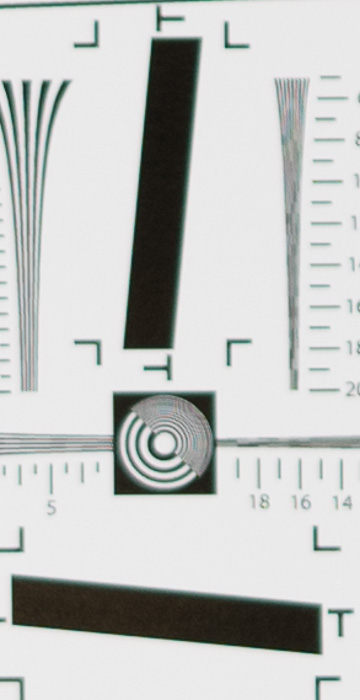 We'll use those black bars for the slanted edges.
Here's what Imatest does with the horizontal (ish) edge when it's centered: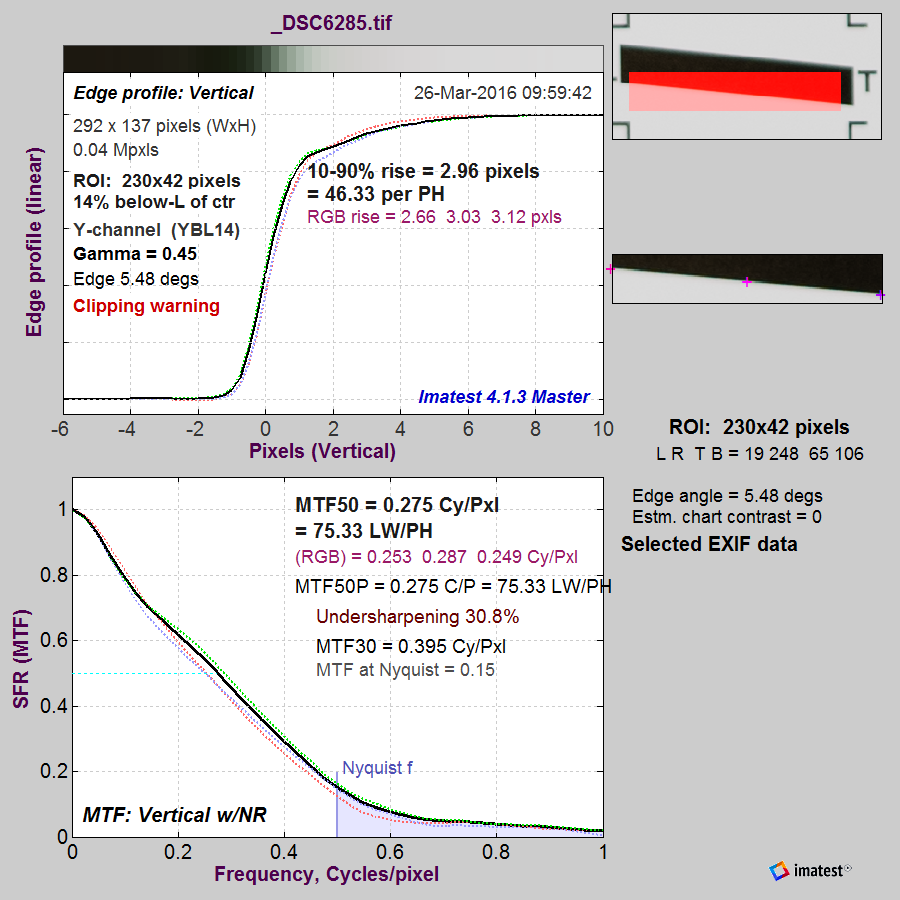 And Here's the vertical edge results for the centered image: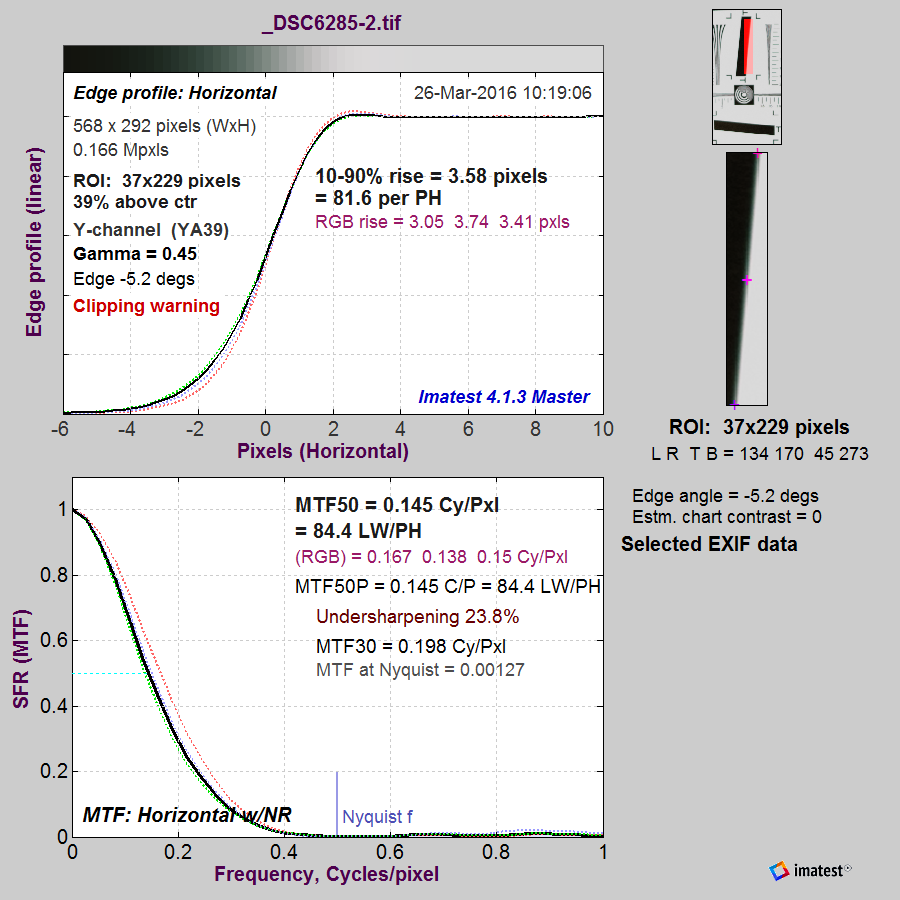 Here are the tabulated results for the center and all four corners: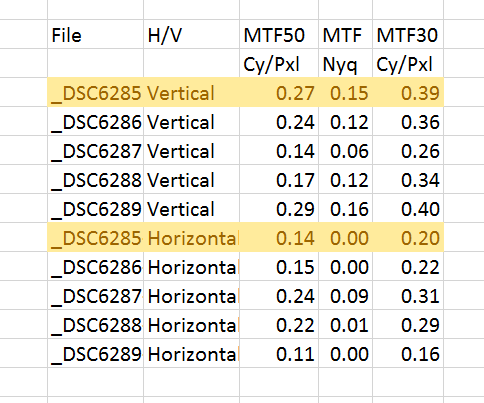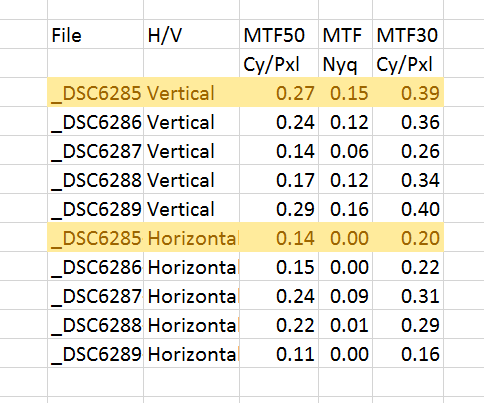 The two beige rows are the centers; the others are the corners.
Imatest labels the horizontal edges as vertical, since the MTFxx is calculated in a vertical direction. The reverse is true for the other edge orientation.
There's not much pattern here. The center isn't always the sharpest; which is probably the result of slight misfocusing. The corner that's the sharpest in Imatest's vertical orientation is the weakest in the horizontal one. The reverse is true, too.
If we average the numbers some semblance of sense seems to arise: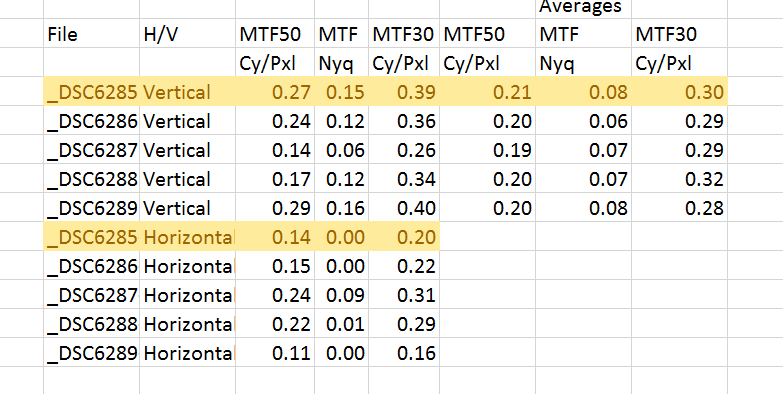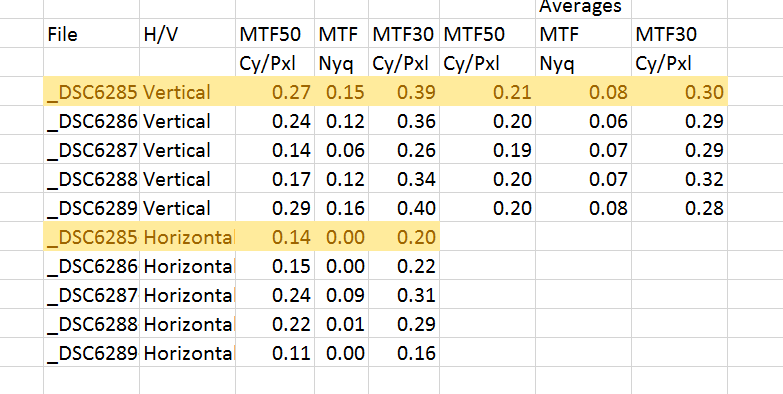 Now you can see that they're all about the same, which is what it looked like by eye.