I used to do a lot of underwater photography. Whenever I was on a dive boat and the crew asked us where we wanted to go next, the non-photographers tended to opt for someplace new. The photographers wanted to go back to a place we'd already dived.
Ruth Bernhard used to make repeated suggestions that photographers make pictures close to home. She suggested that the rule be "within fifty feet of your bed", which seemed a little extreme, but sure made the point.
The more time you spend taking pictures somewhere, the better your pictures will be. Whenever I'm someplace that's new to me, I make the obvious picture. I know I'm doing it, and I do it anyhow. I've got to get them out of the way so I can move beyond the superficial. If I were in the stock photo business, they might be good for postcards. I sometimes post them on my Facebook page.
It used to be that I got bored after spending a lot of time in the same spot. I'd keep on photographing, and then I'd start to make good images. Now I seldom get bored, but I sometimes get frustrated that I've run out of subject matter. Soon after that happens, I start to find great material all around me.
There's a little copse of trees near where I live. I've been photographing there almost exclusively for the last week. Here's what I got this morning.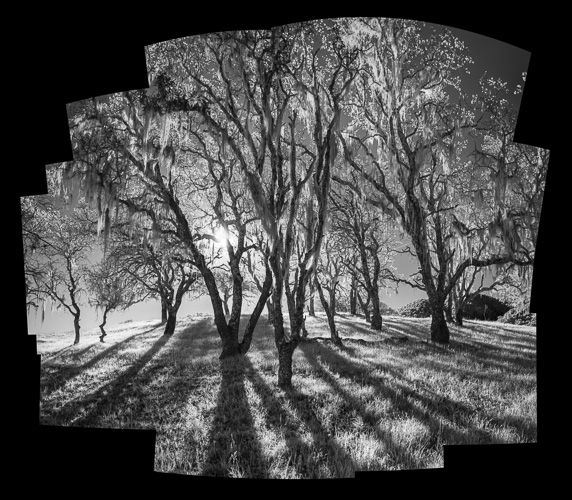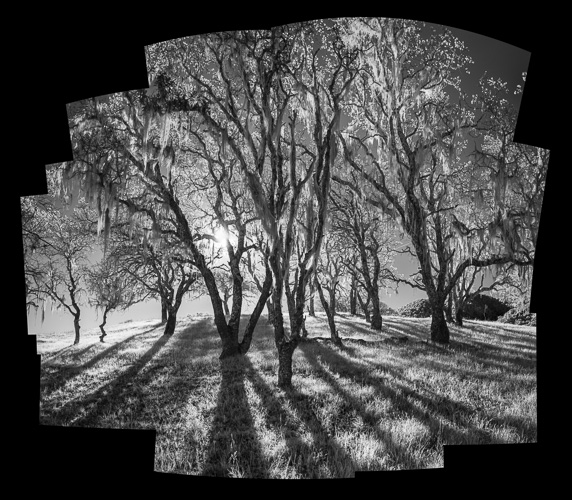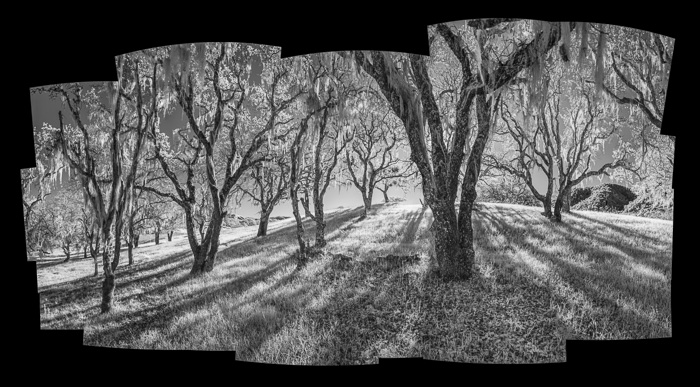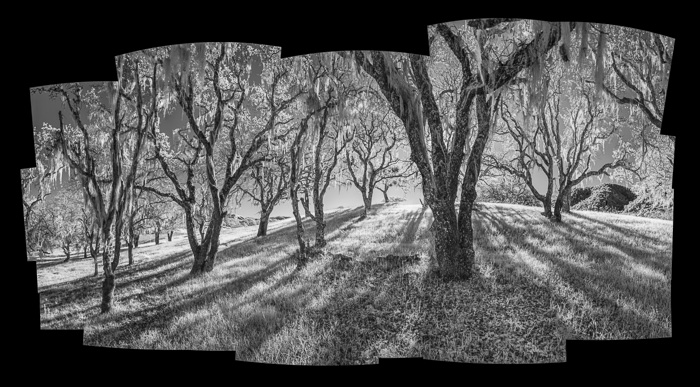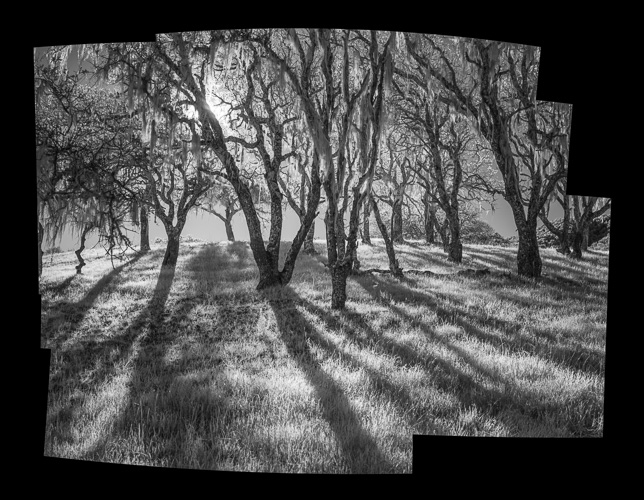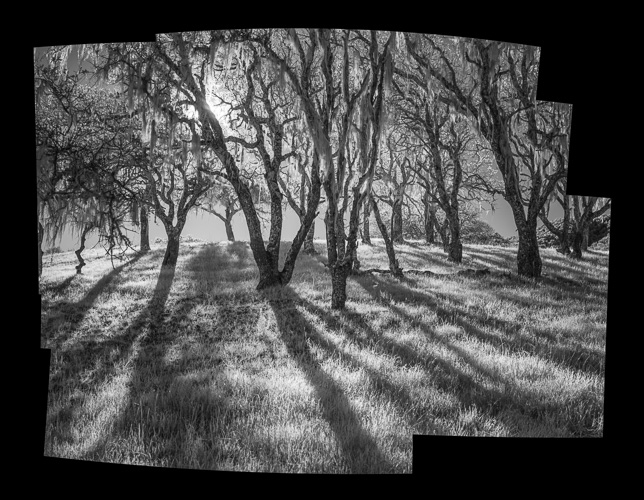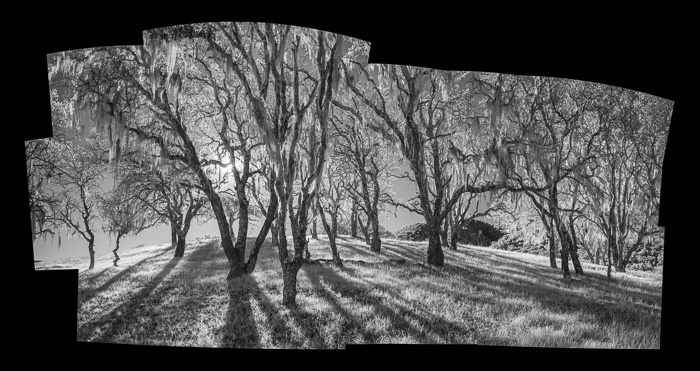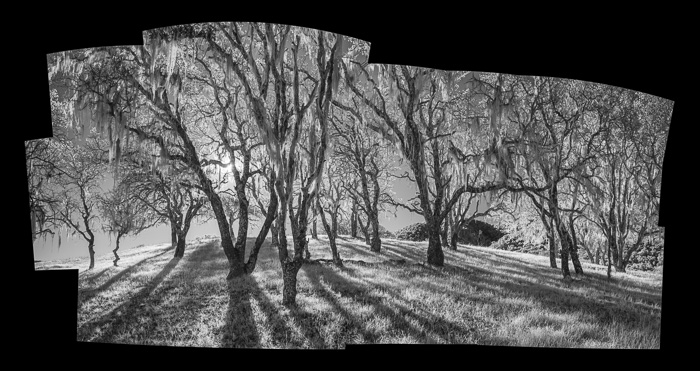 On the way to that little grove, there's a meadow. I can't help myself; I take pictures of that too, just in passing. So far, that's turning out pretty postcard-y, but it does have its moments.