I've received a few messages asking why I haven't posted in a while and am I all right? I am fine, but have had a scare, as you'll see if you read on. My rate of posting slowed down at about the time the Covid-19 epidemic started to hit the US hard. That was driven by two things: the rate of shipment of new gear slowed way down then, so I didn't have much to test. And readership of my blog and of the fora that I frequent also fell precipitously, and there didn't seem to be much interest in the stuff that I did get published.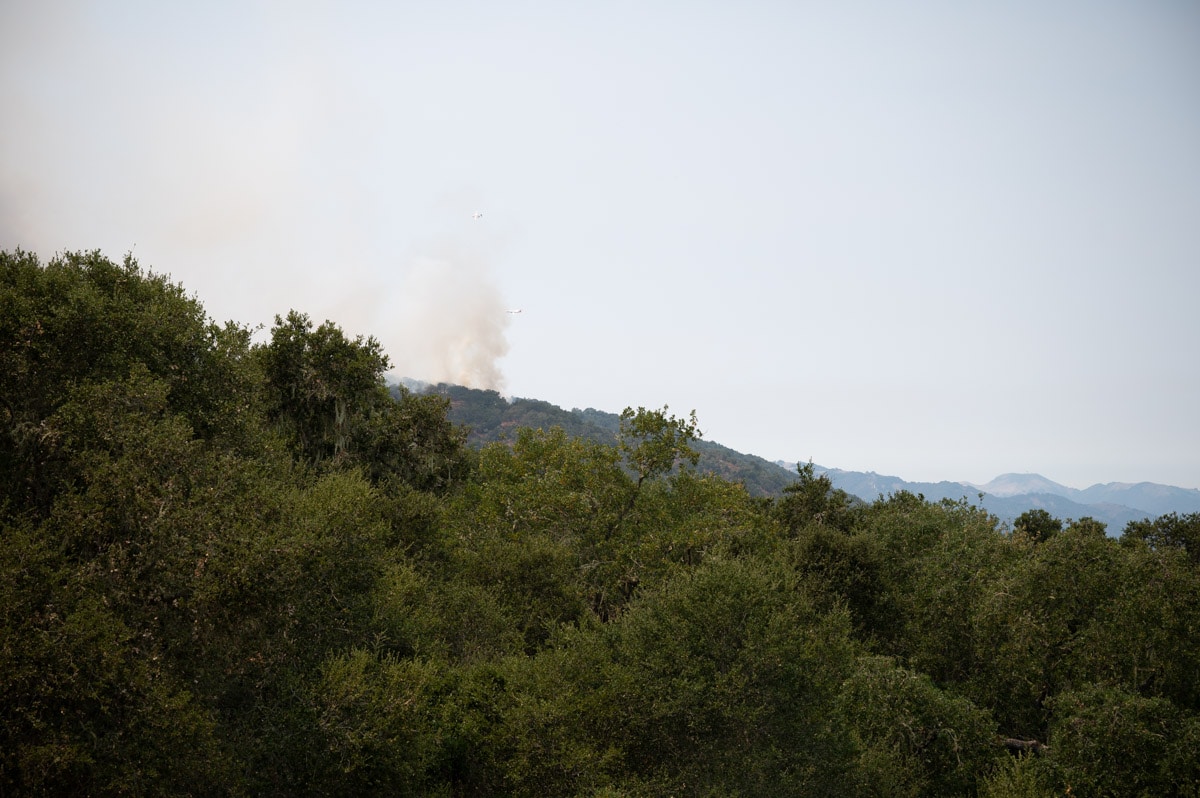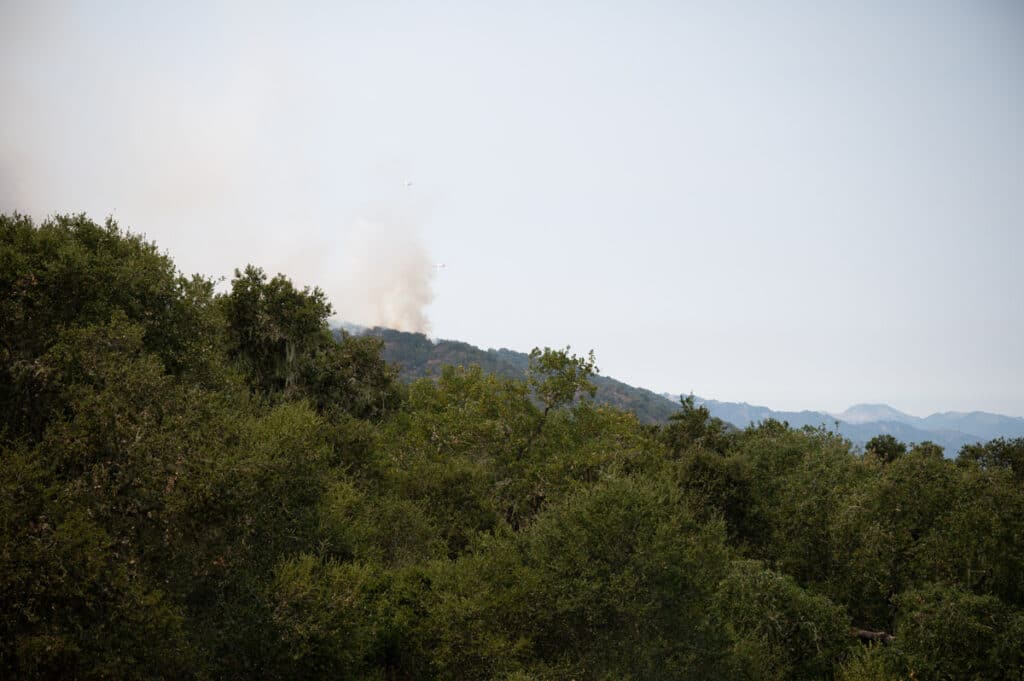 The Fujifilm 30mm G-mount lens review that I began didn't get much response, which left me unmotivated to do the testing with the GFX 100 that I had originally intended to do. It's a fine lens, but not worlds better than the 32-64/4 at 32 mm and f/4. It doesn't have any interesting quirks, which is a god thing if you're a photographer, but not so much when you're a tester.
The Nikon 70-200/2.8 Z-mount lens still isn't shipping. I've had one or order for about 8 months now, and I have no idea when I'll get it.
There has been no announcement of a professional Z-mount camera. Likewise, no replacement for the GFX 50x cameras. Sony did announce the a7SIII, but I only test gear I plan to use, and I have no plans to do much video.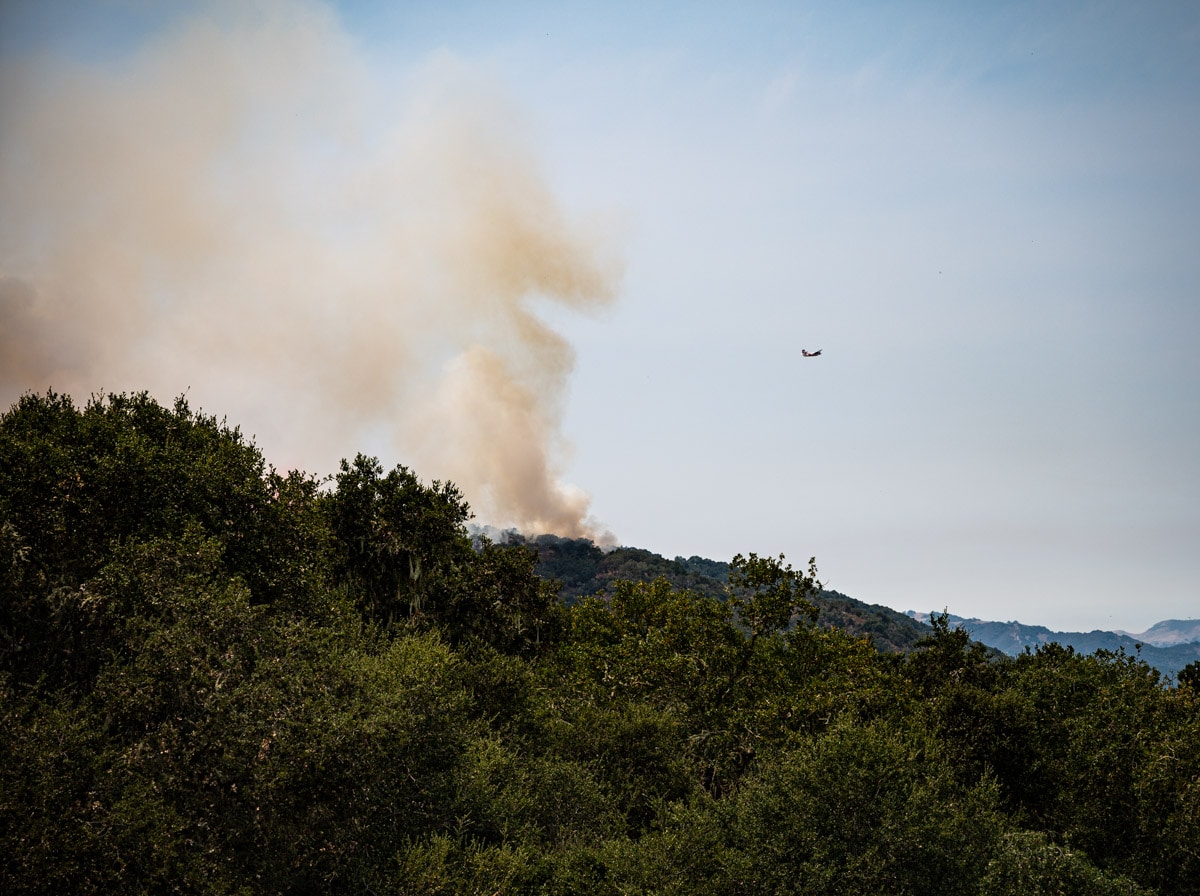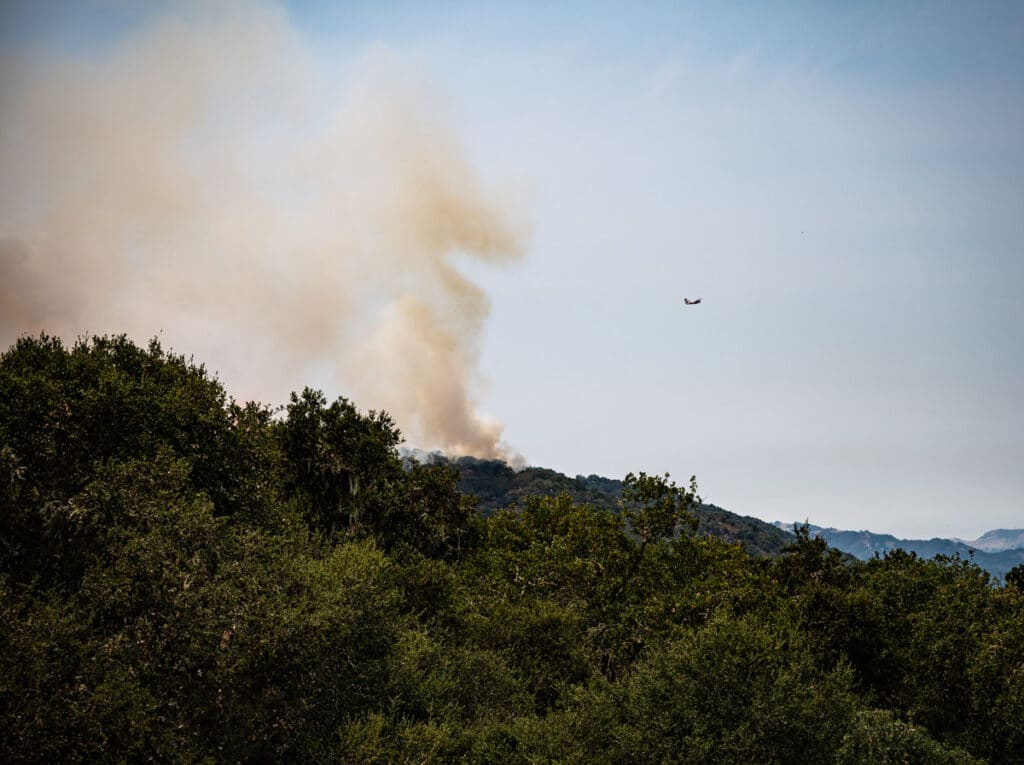 I've also got another interest in my life now. I used to play the guitar, but stopped about 10 years ago because of arthritis in the little finger of my fretting hand. In February or March, spending more time in the house, I dragged out an old nylon string guitar and gave it a go. That went well, so I dusted off my metal-string acoustic, and started playing that. One thing led to another, and I bought my first electric guitar. An amp, a mixer, and pedals followed. That has been quite a learning experience. My finger seems to be doing fine with it, possibly because the electric is strung with lightweight strings (10s, to you guitar players), where my acoustic has medium-heavy ones (13s). Anybody who's tried to learn how to play a musical instrument more challenging than a kazoo will tell you that it takes a lot of practice. So, the guitar has become a significant time sink.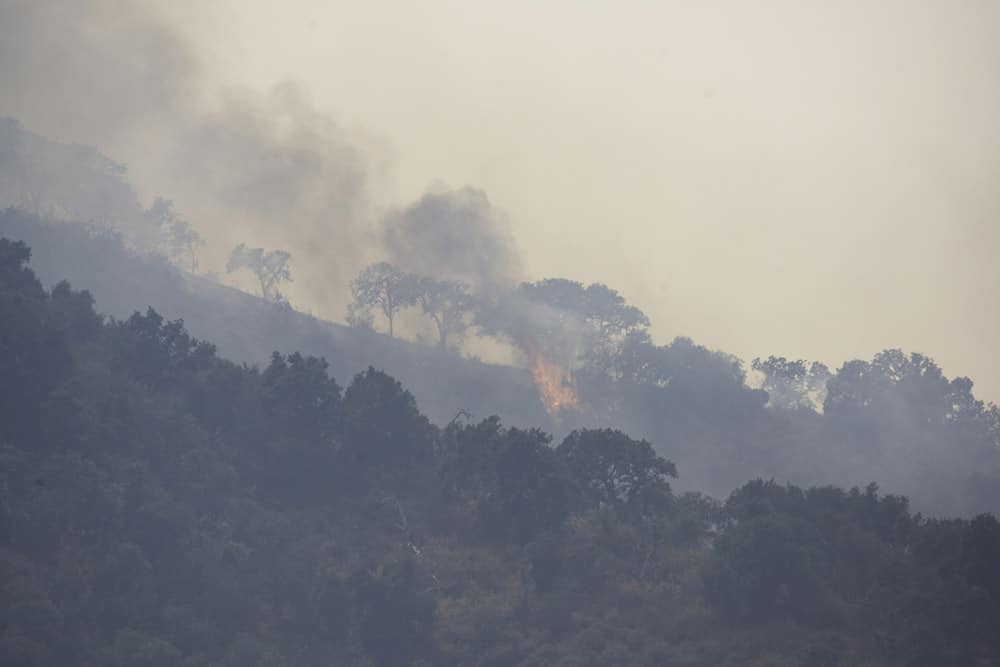 And then we had a wildfire. Actually, 3 of them. During the night of August 15-16, the breakup of a hurricane in the Pacific Ocean off Mexico led to thunderstorms in northern and central California. The storms brought little rain, but a great deal of lightning, which is unusual in coastal California. There were thousands of lightning strikes, and many wildfires resulted. One of those was the River Fire, which started in the hills above Salinas, and eventually burned almost 50,000 acres. On the 18th, another fire started less than a mile from my house (we still don't know the cause). It grew rapidly; all the pictures that accompany this post were made from a few minutes after the fire started to a few hours later. On morning of the 19th, we could se the fire working its way down the hill behind our house. We double-checked our defensible space, turned on the sprinklers, packed up, and left. A few hours later mandatory evacuation orders were issued. Mandatory evacuations don't actually mean you have to leave (you can choose to stay and fight the fire yourself), but they definitely mean you can't go back while the orders are in effect. The weather did not cooperate, and the new fire, now somewhat misleadingly called the Carmel Fire, grew to almost 7,000 acres, and came very close to our house.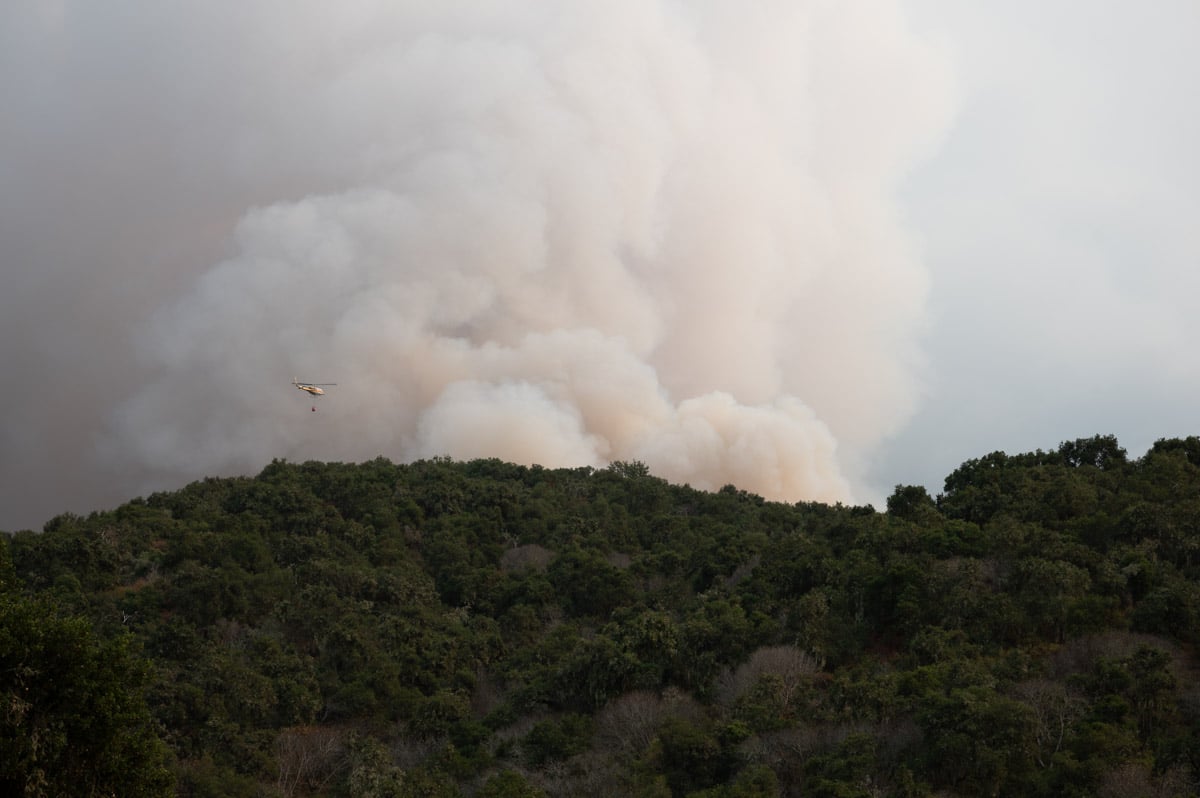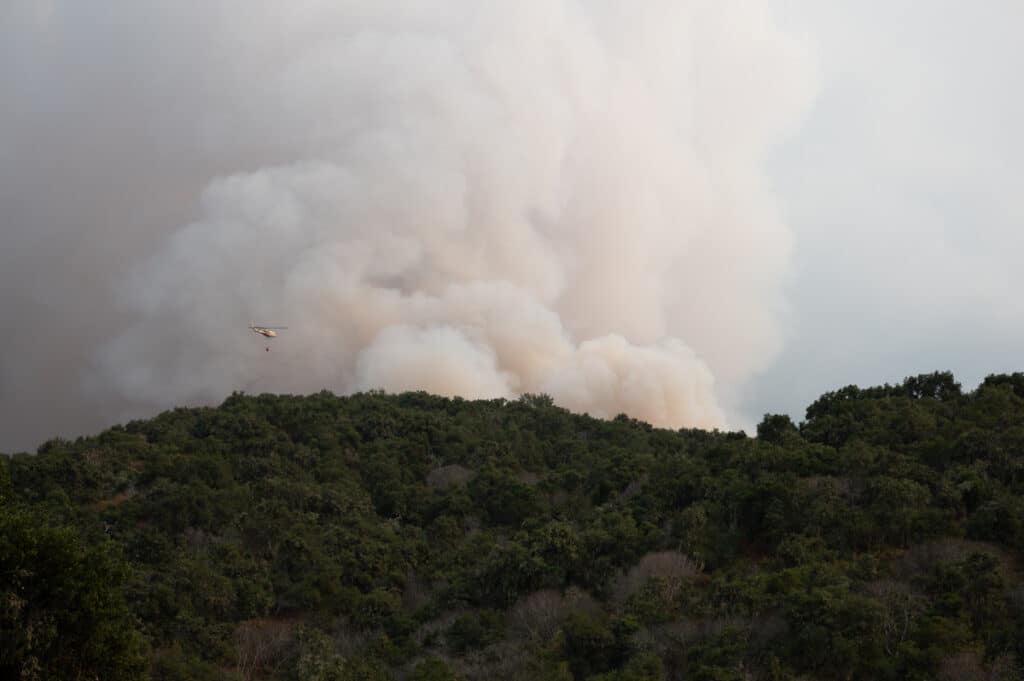 There was a third fire, the Dolan Fire, that was started by arson a day or so after the Carmel Fire, in Big Sur (not far by air from where we live, but quite a long drive). The Dolan Fire has currently burned about 32,000 acres and is progressing slowly from Big Sur eastward in rugged country. All these fires, together with the others started by the October 15-16 thunderstorm, are straining the firefighting resources of the state.
The professional firefighters did a great job, as did our neighbors who chose to stay and become firefighters. The house is undamaged. We returned to it after a week in a hotel. We have been dealing with a few things, but we feel relieved, blessed, and grateful that we still have our house.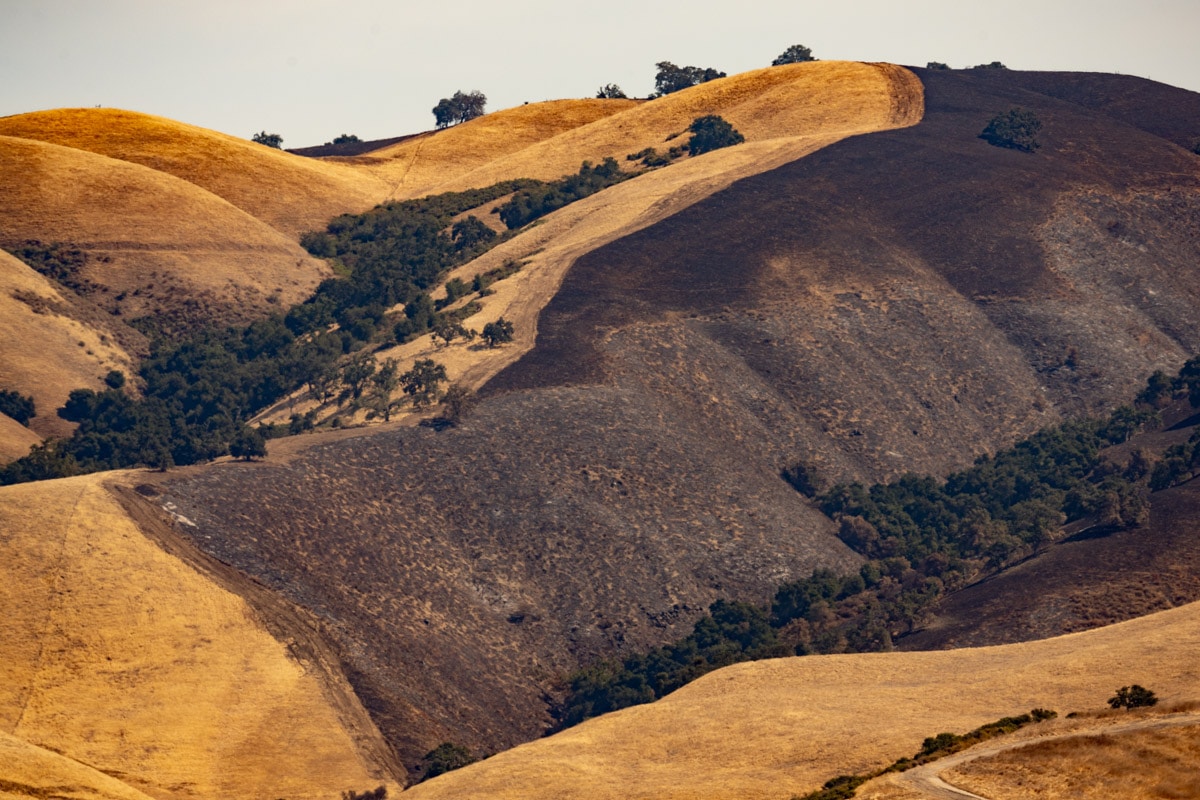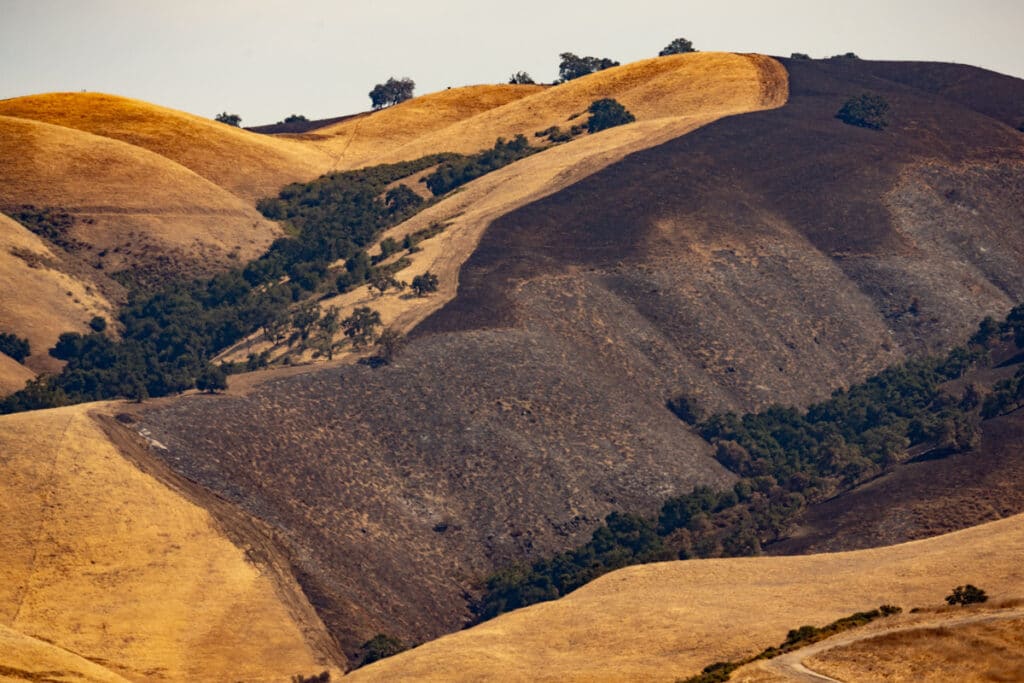 All that has taken a toll on my energy, and I have not felt the urge to get back to photography since the fire. I'm sure that I'll get motivated again, but I've not going to force it. As to the technical posts, it depends on what happens with new equipment to test and the level of reader interest.