No-margin framing, a case study.
In 1990, I was working on what became the Alone in a Crowd series in Washington DC. I noticed some kids playing tag at the Lincoln Memorial. I set up my 6×9 view camera and lined up what I thought was a good background. I figured I left enough room for the kids, and I left no margin because I was planning on printing the whole frame. One of the boys was in the distance when the other one came around the corner right in front of me. Click. Here's the whole image: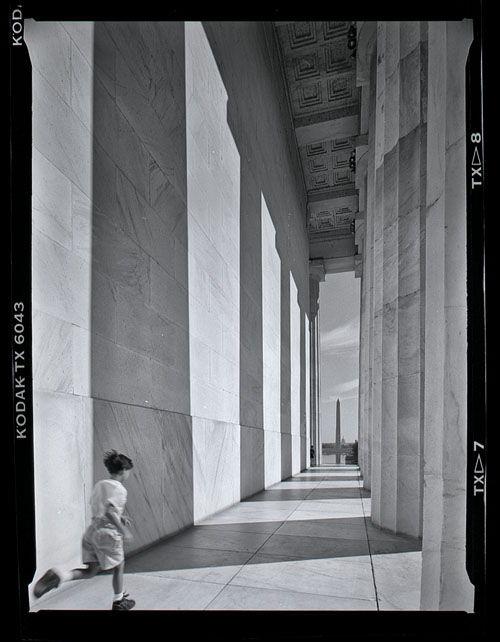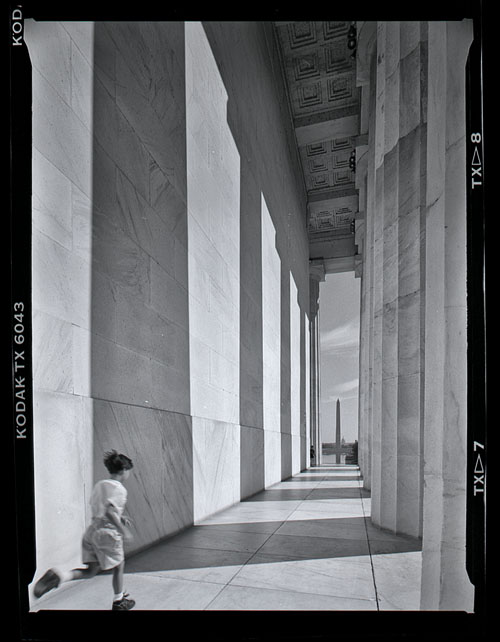 I loved the picture, but I had two problems. The first was the kid's right foot. It would be cut off no matter how I printed the picture. The other was the boy's left foot; the only way to include all of it is to print the negative showing the film edges.
Over the years I've printed it both ways. It was in the Alone in a Crowd show without the film edges. But I've always wished that I'd backed up a foot or two.