This is the 41st in a series of posts on the Hasselblad X2D 100C camera and the XCD lenses. You will be able to find all the posts in this series by looking at the righthand column on this page and finding the Category "X2D".
I previously reported on how the oddball mechanical shutter in the XCD lenses produces strange bokeh at high shutter speeds. The mechanical shutter stays open when the shutter button is depressed, and there's a very fast reset of the pixels on the sensor whose end marks the start of the exposure. The end of the exposure is effected by the closing of the leaf shutter. It's kinda like electronic first curtain shutter in a focal plane shutter MILC, but the bokeh effects are quite different.
We're getting ready to take down the Christmas tree, and I thought now would be a good time to show some pictures with this subject rather than the more specialized target I used for the previous post on this subject.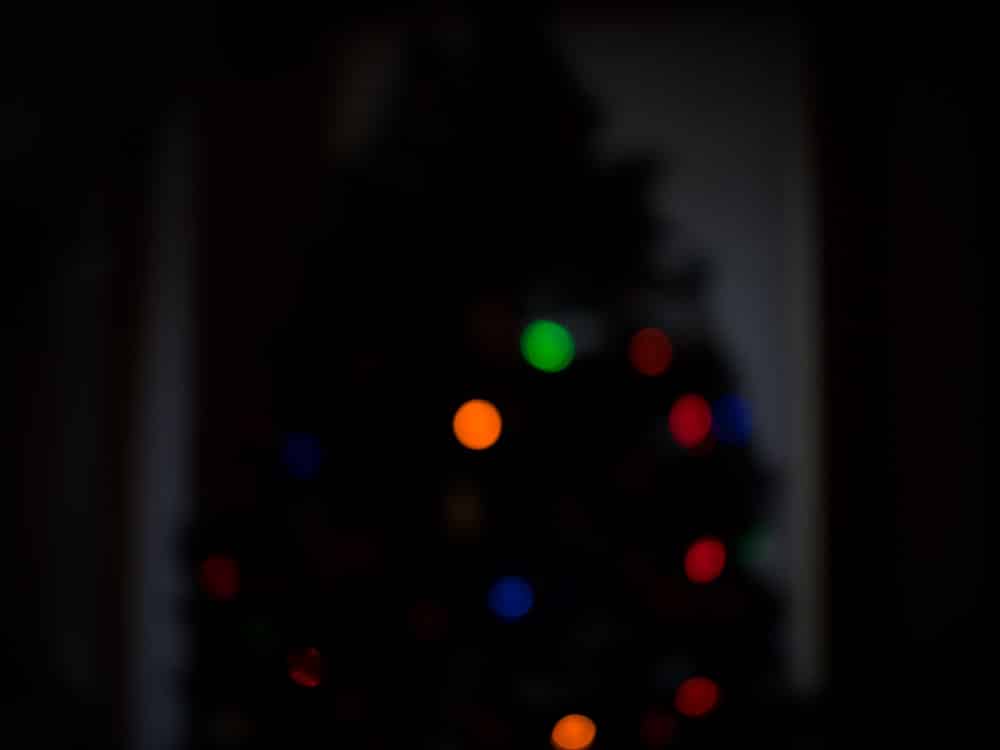 The above image is with the mechanical shutter at 1/500 second. The lens is focused at minimum focusing distance, and is wide open. Those bokeh balls look roughly normal.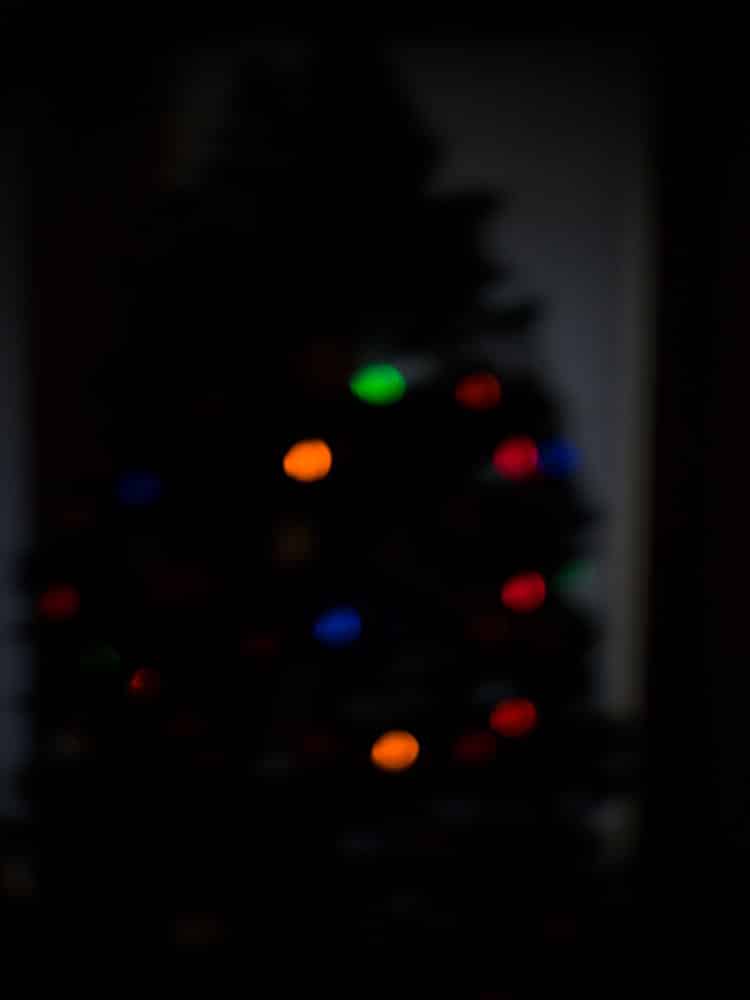 Increasing the shutter speed to 1/2000 seconds produces the strange bokeh balls.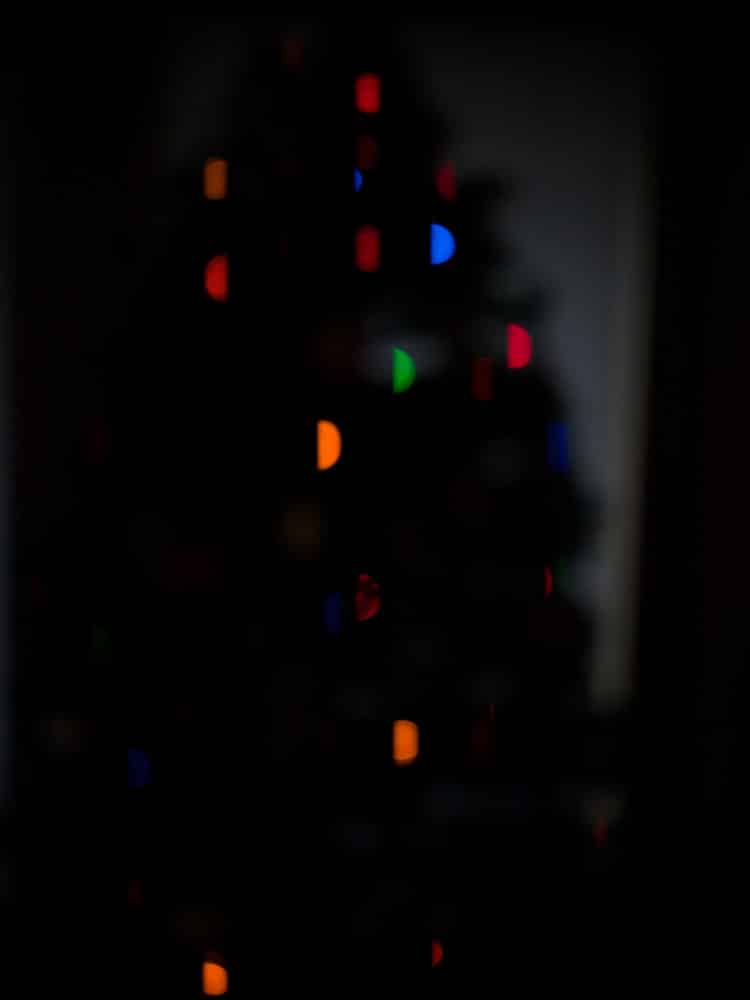 Switching to electronic shutter gives even weirder balls. That's because the bulbs aren't continuously illuminated, but pulse on and off with the mains frequency.
Taking a closer look: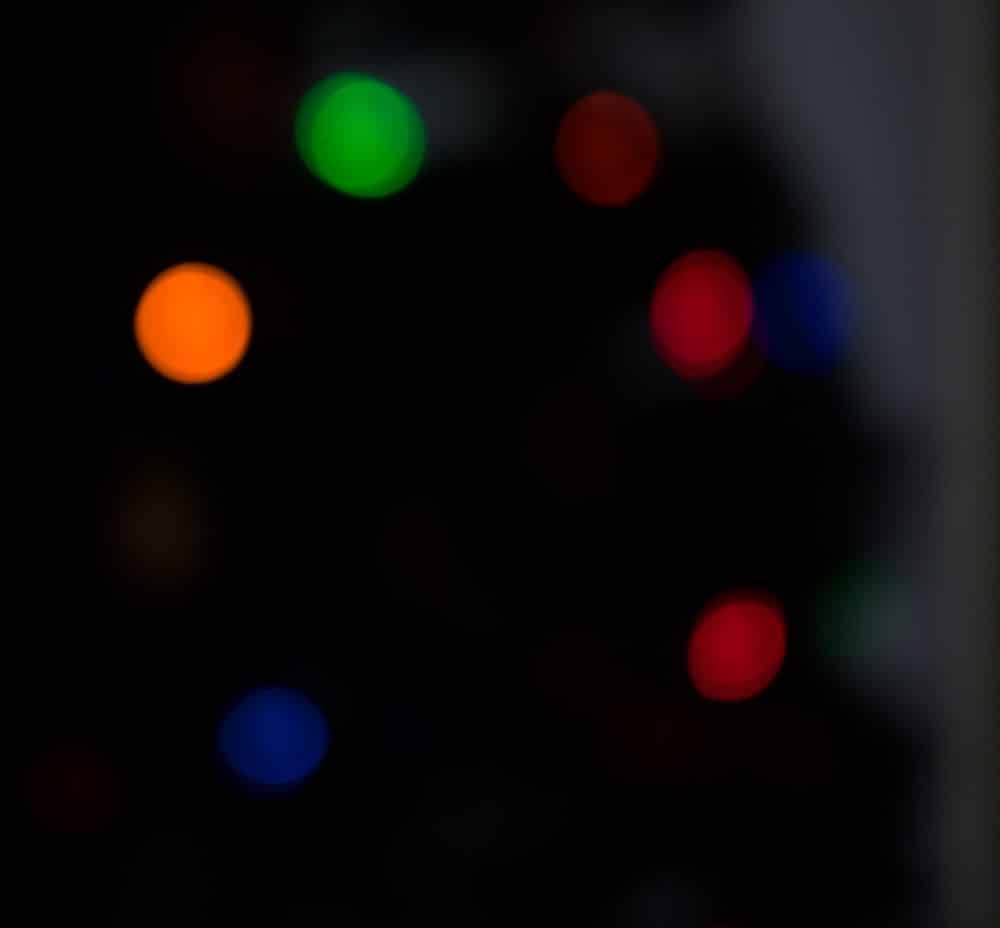 Normal at 1/500 second, mechanical shutter.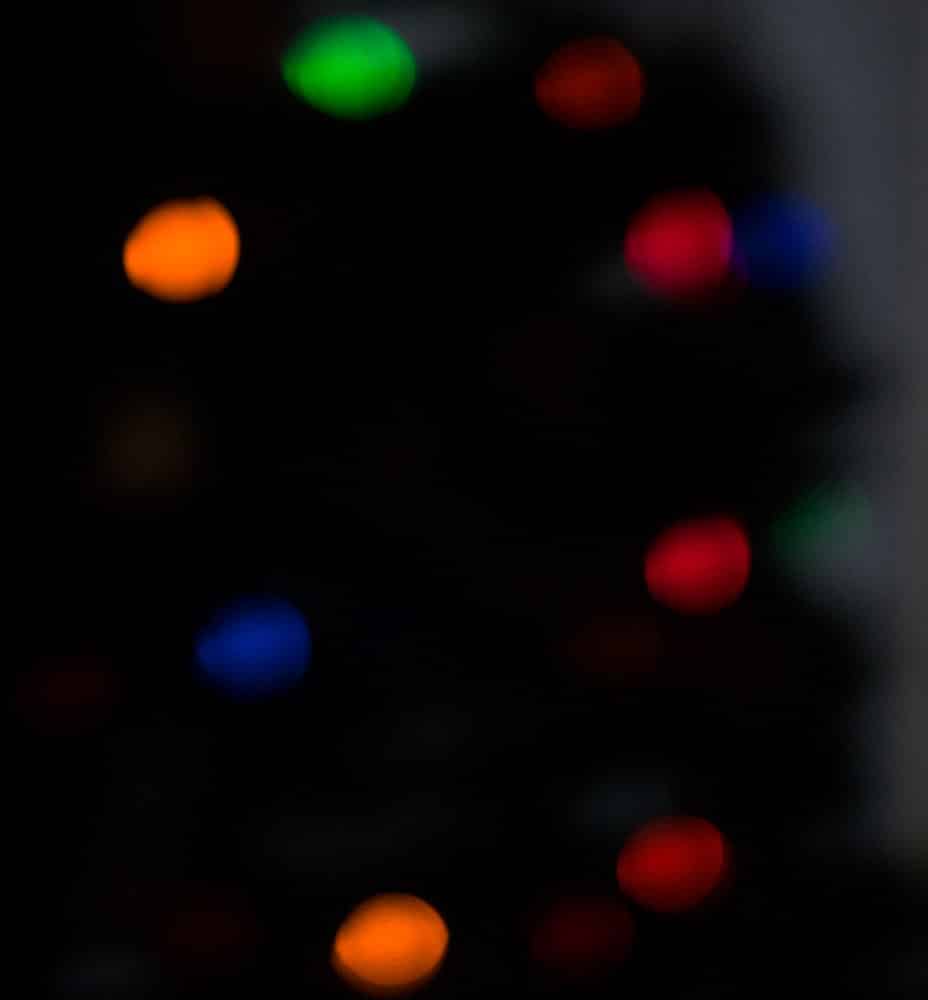 Strange at 1/2000 second mechanical shuter.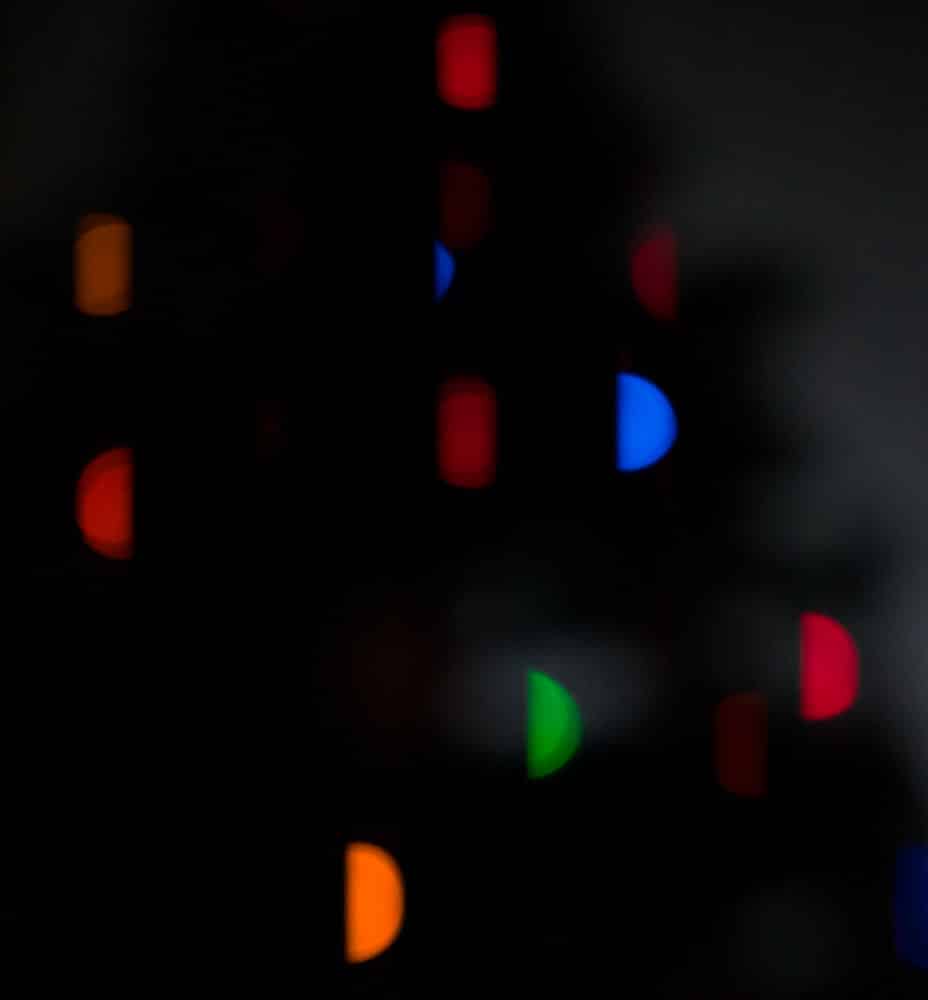 Just plain odd at 1/2000 second electronic shutter.