This is the 22nd in a series of posts on the Hasselblad X2D 100C camera and the XCD lenses. You will be able to find all the posts in this series by looking at the righthand column on this page and finding the Category "X2D".
The lens cap that comes with the Hasselblad XCD 38 mm f/2.4 lens is beautiful. It's made mostly of metal. It feels solid. It engages well with the filter threads.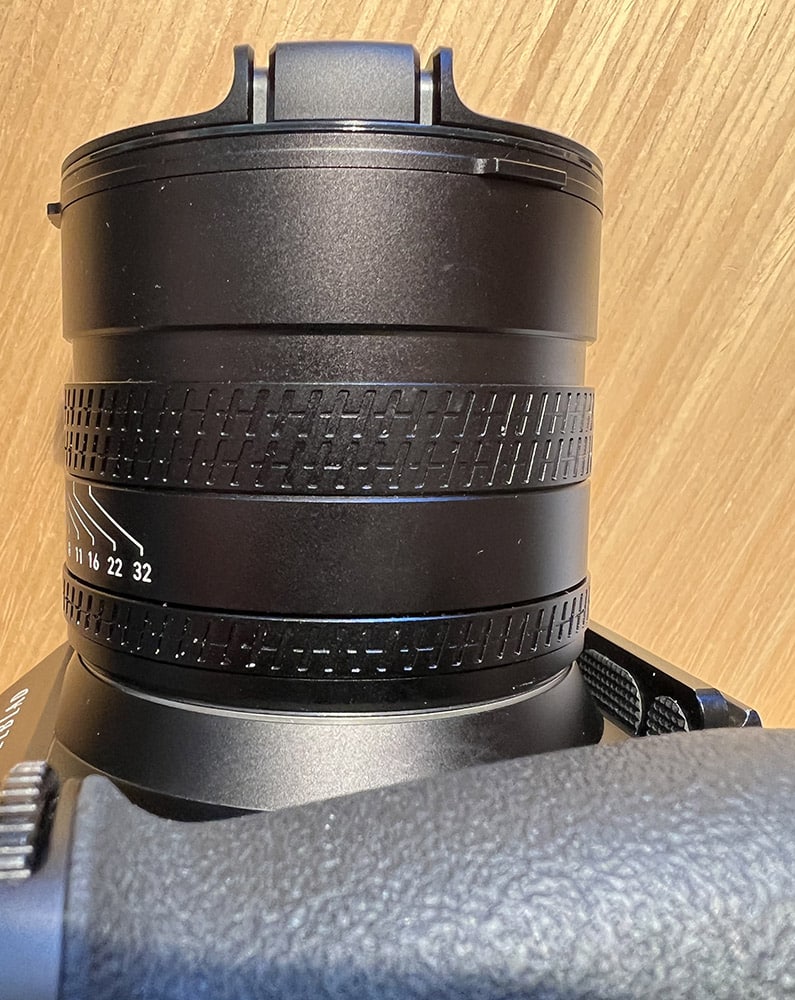 But, for me, at least, it's not a practical cap. When I change lenses, I set the new lens front lens cap down, on a counter, table, or whatever flat surface is available, and I loosen the rears lens cap. Then I pick up the camera with the old lens attached. I take it off the body, and put it down on the flat surface on the front lens cap, swap the rear lens caps, and mount the new lens. As you can see above, the Hasselblad lens cab has a protrusion that makes it not very stable even on a herd flat surface, and not stable at all on some surfaces that I've had to work with.
The fix is swapping in another 72mm front lens cap: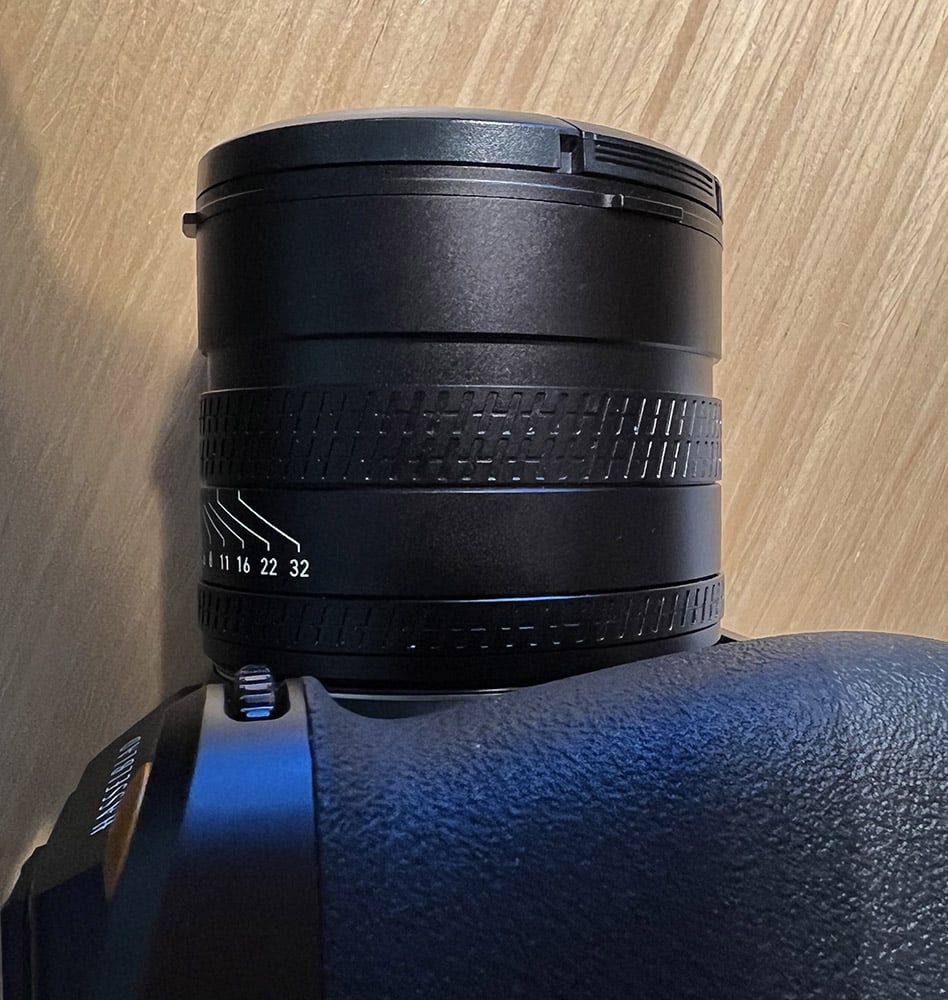 However, there's a problem with this workaround. The looks that I expect to get from other X2D photographers when they see this: