This is the sixth in a series of posts on the Hasselblad X2D 100C camera and the XCD lenses. You will be able to find all the posts in this series by looking at the righthand column on this page and finding the Category "X2D".
I looked at the chromatic aberration of the vertical edge on the right side of the sharpest image of each set using Imatest. This is a test of lateral chromatic aberration, aka LaCA.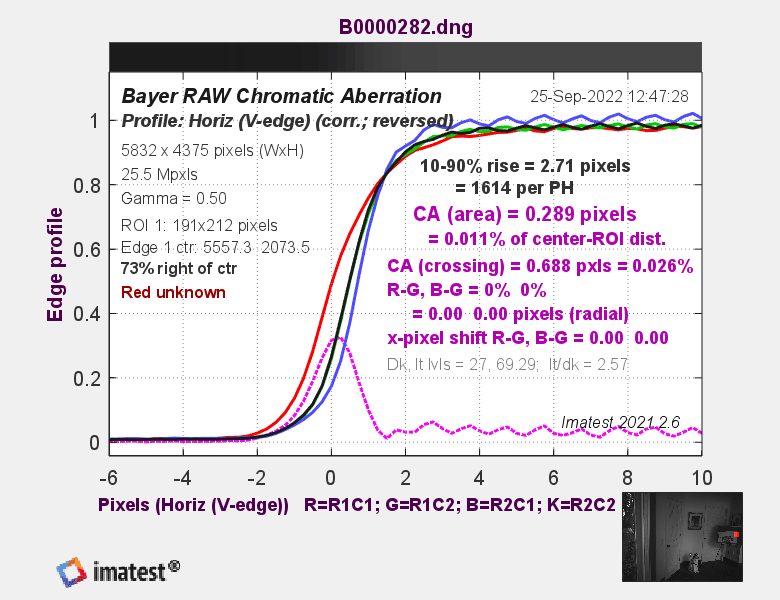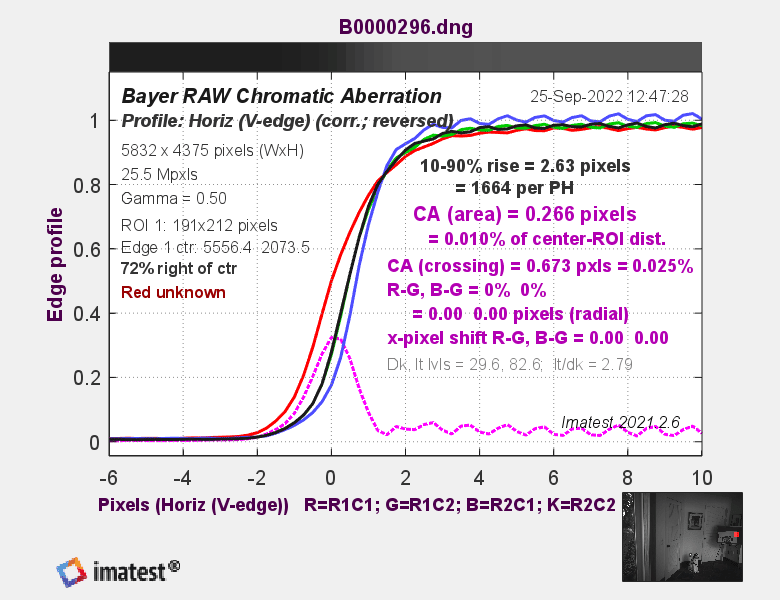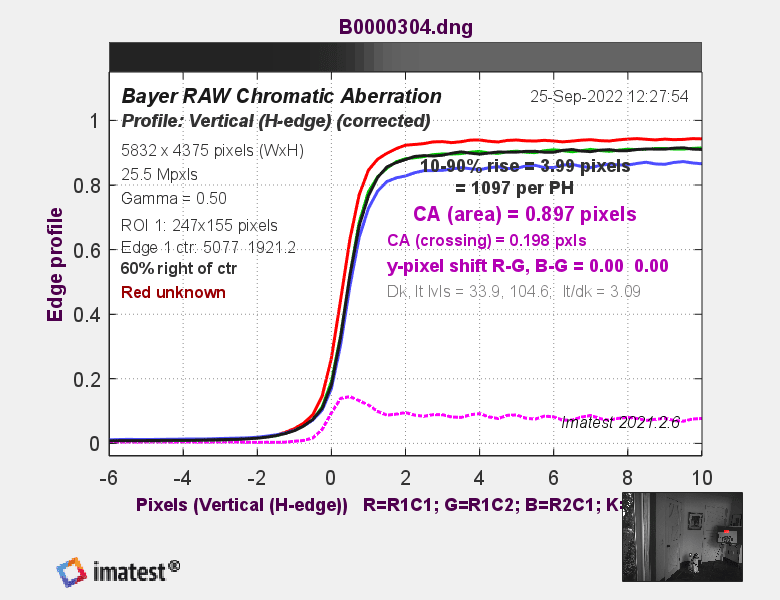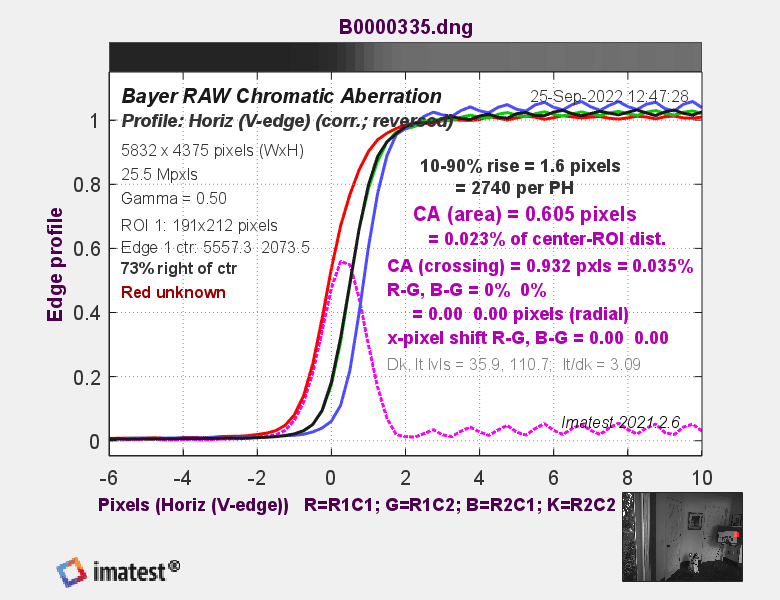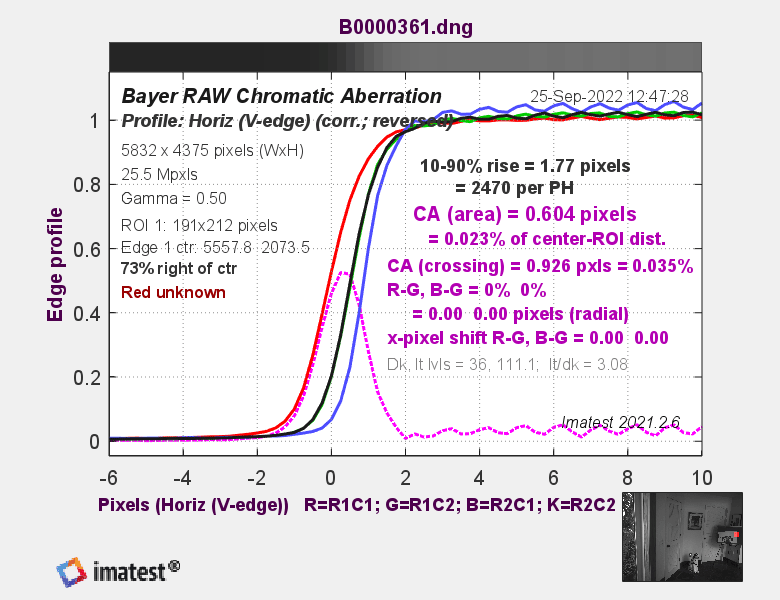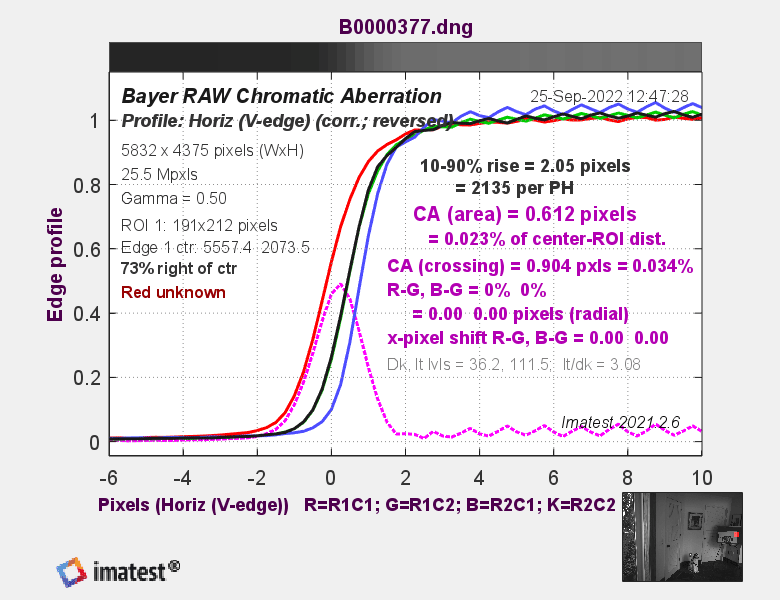 There is a fair amount of LaCA at all stops. Fortunately, this is pretty easy to correct in postproduction.