This is the third in a series of posts on the Nikon Z50. You should be able to find all the posts about that camera in the Category List on the right sidebar, below the Articles widget. There's a drop-down menu there that you can use to get to all the posts in this series; just look for "Z50".
In the previous two posts, I looked at the read noise of the Z50 under various conditions. Now I will show you selected histograms from those samples.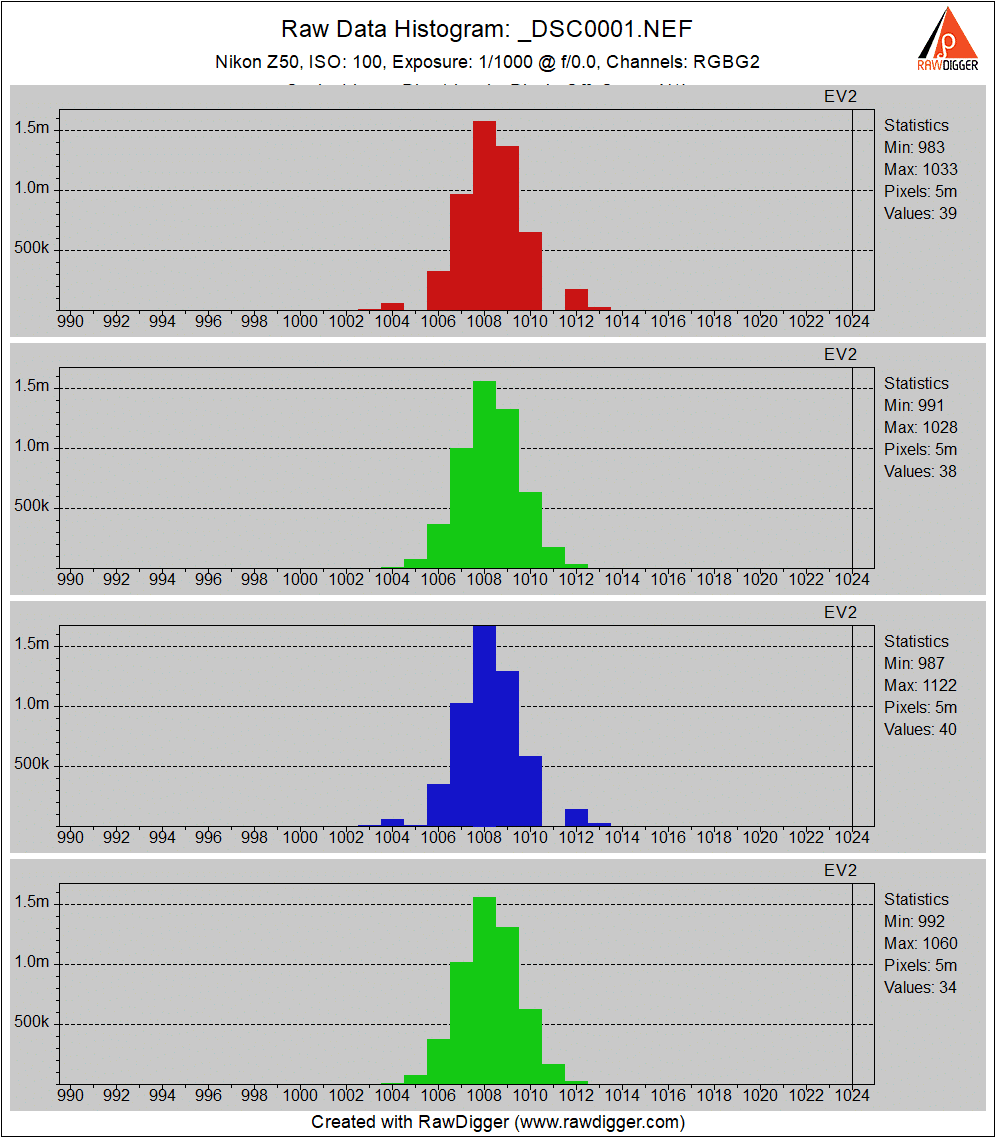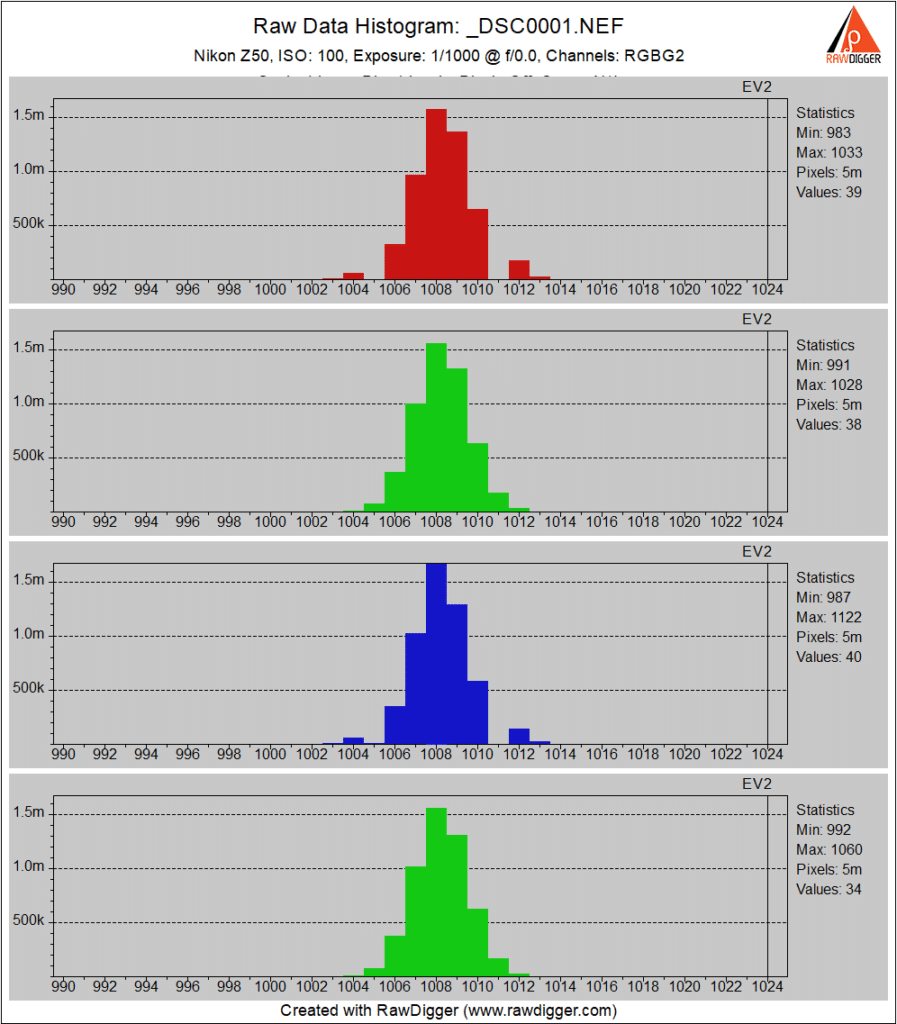 At ISO 100, everything looks normal for a Nikon. Is is clear from the gaps in the red and blue channels that there is white balance prescaling taking place.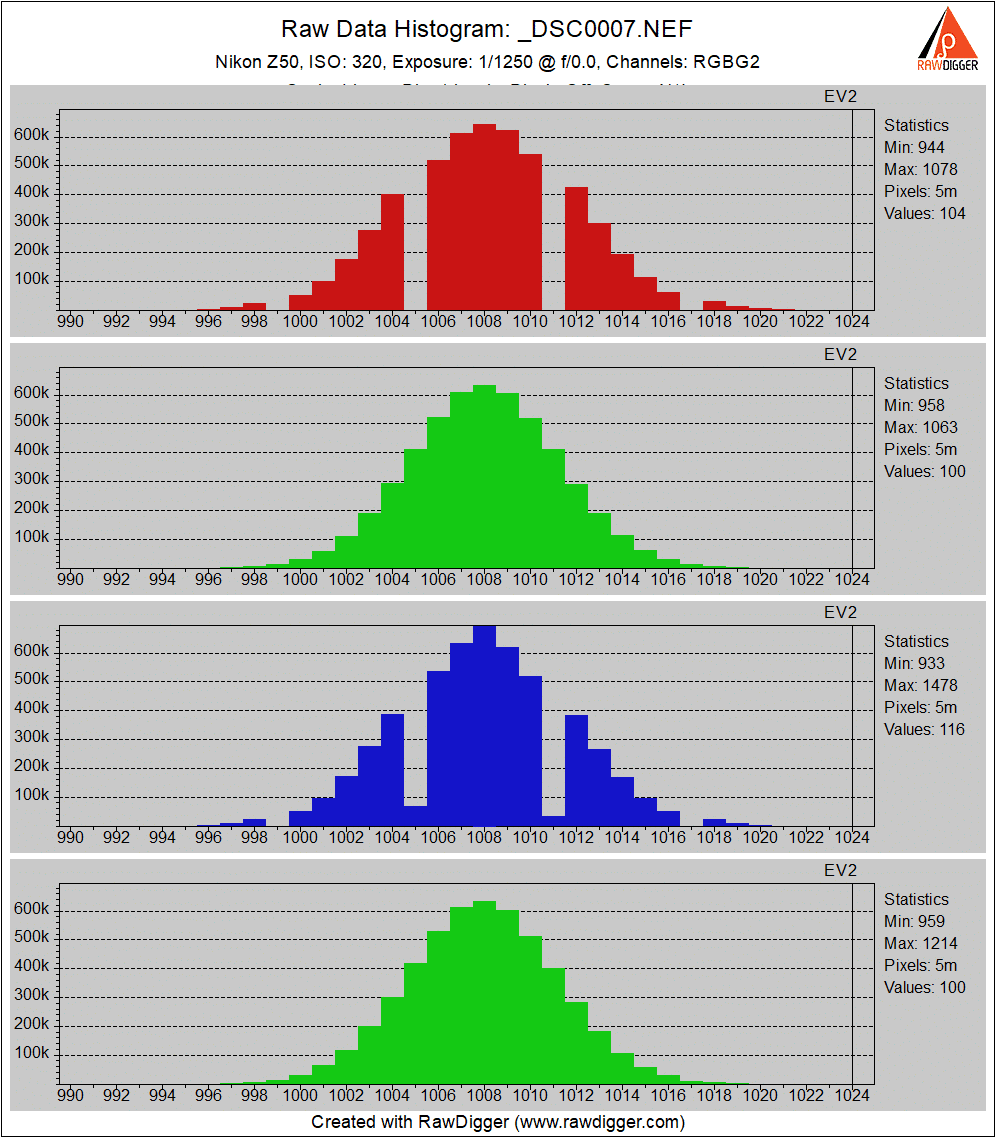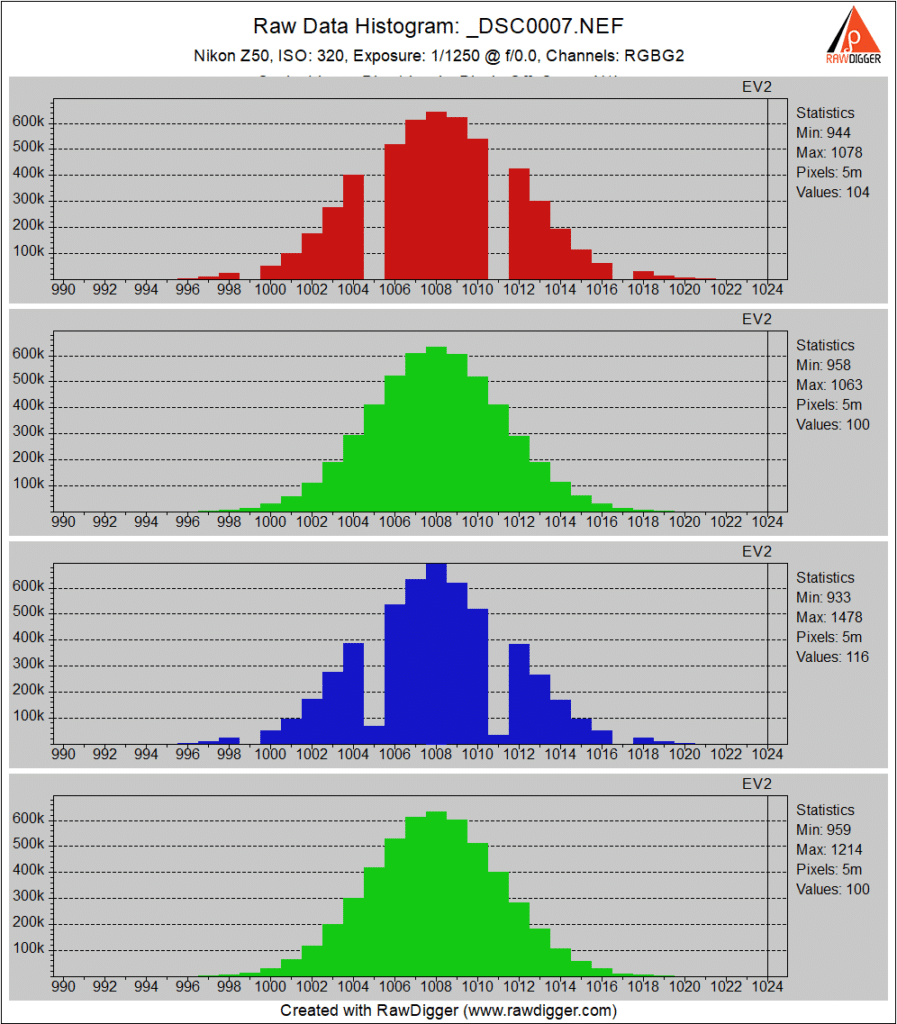 ISO 320 is just before the increase in conversion gain takes place, and these loot normal, for a Nikon camera. It is clear that there is some interpolation in the blue channel taking place after the prescaling, since two of the gaps in the histogram are partially filled in.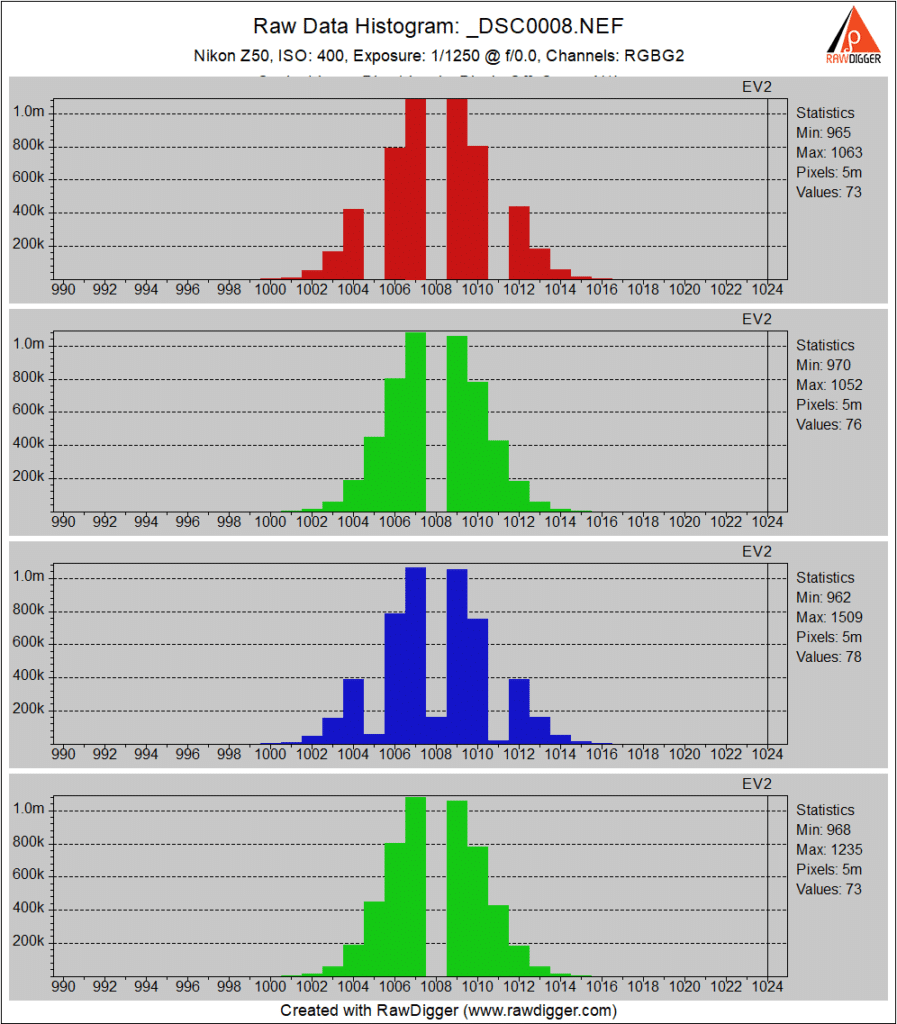 At ISO 400, the read noise decreases because the conversion gain has increased. For the first time, there is a gap in the green channels.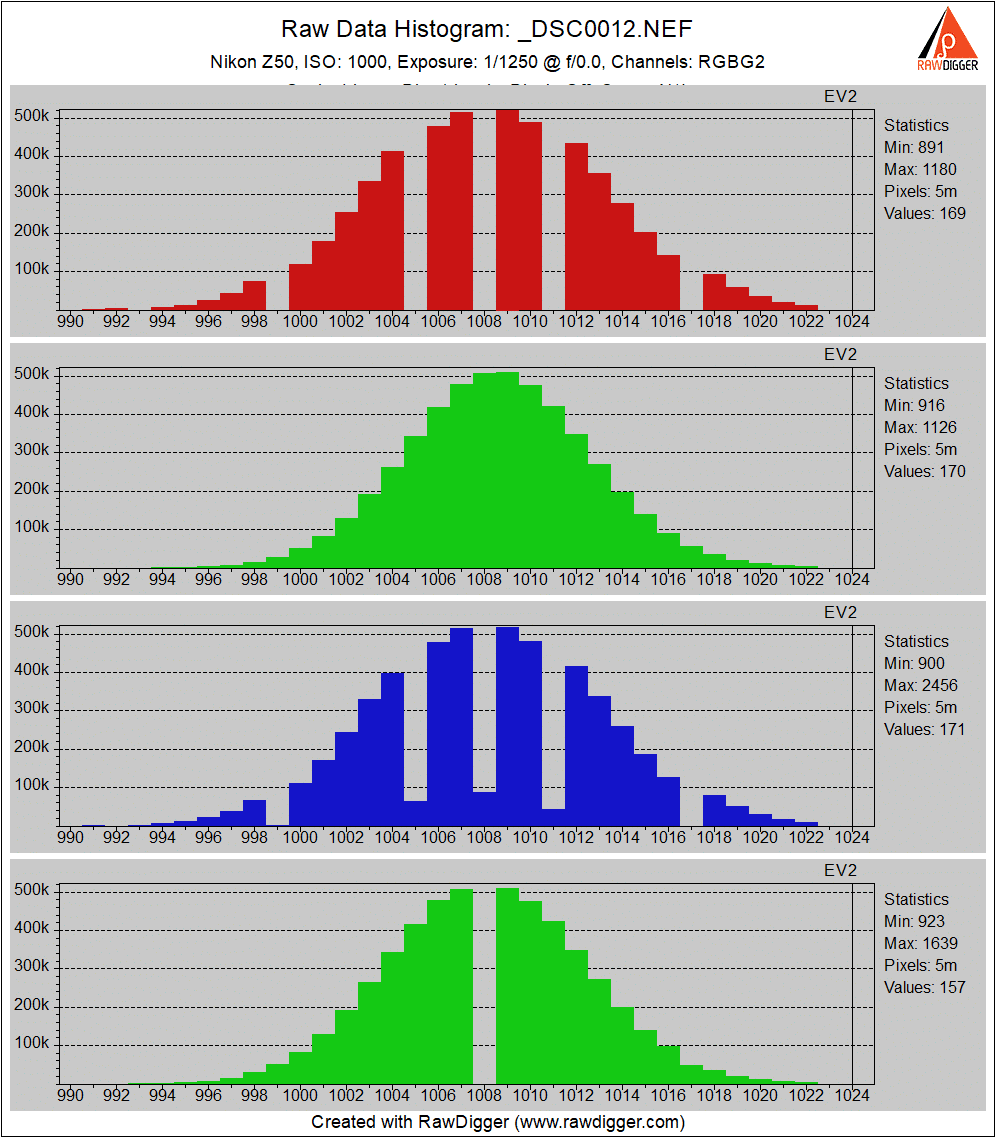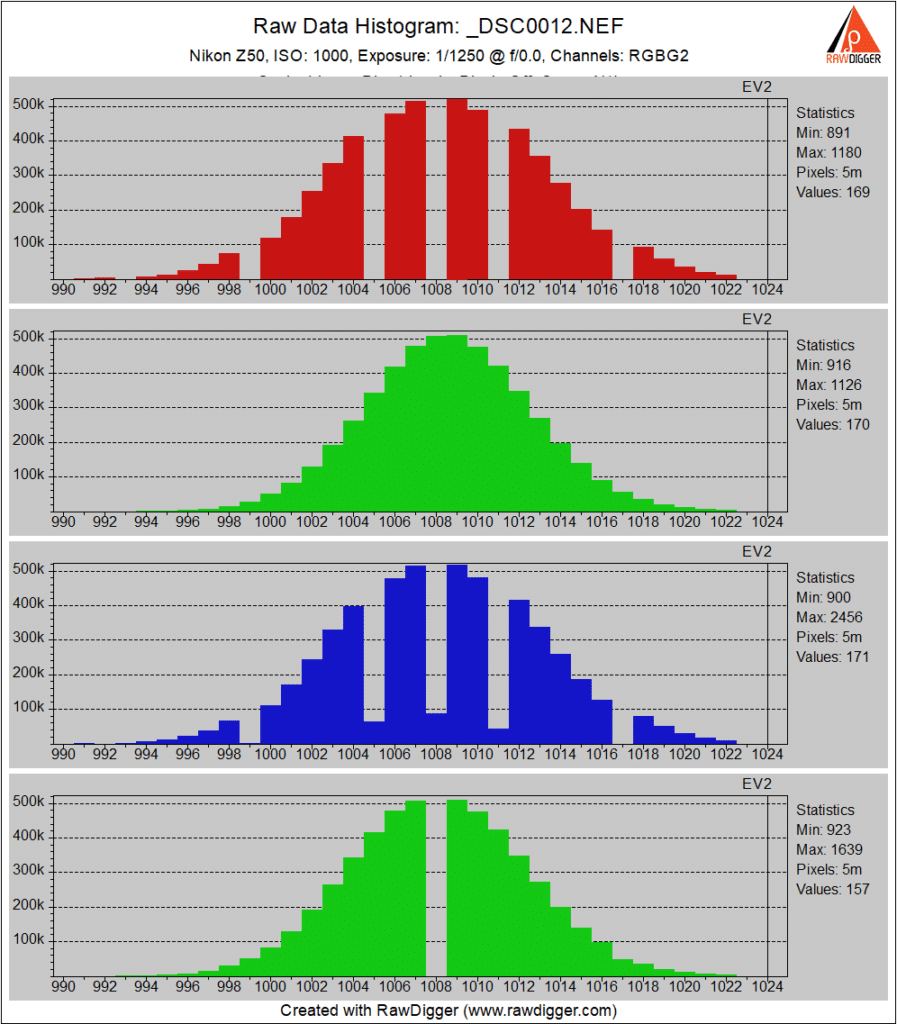 At ISO 1000, we see a gap in only one of the green channels. The read noise is looking nicely Gaussian.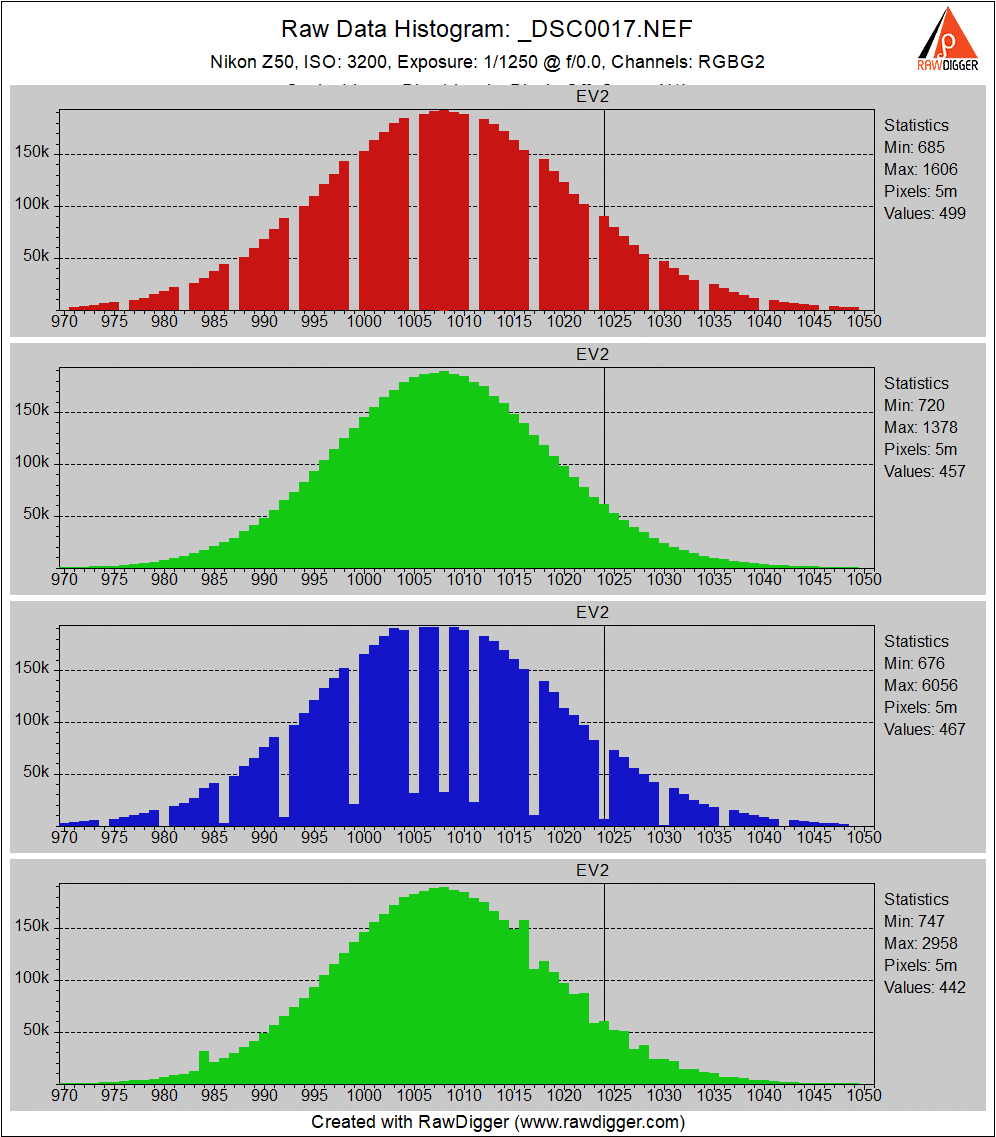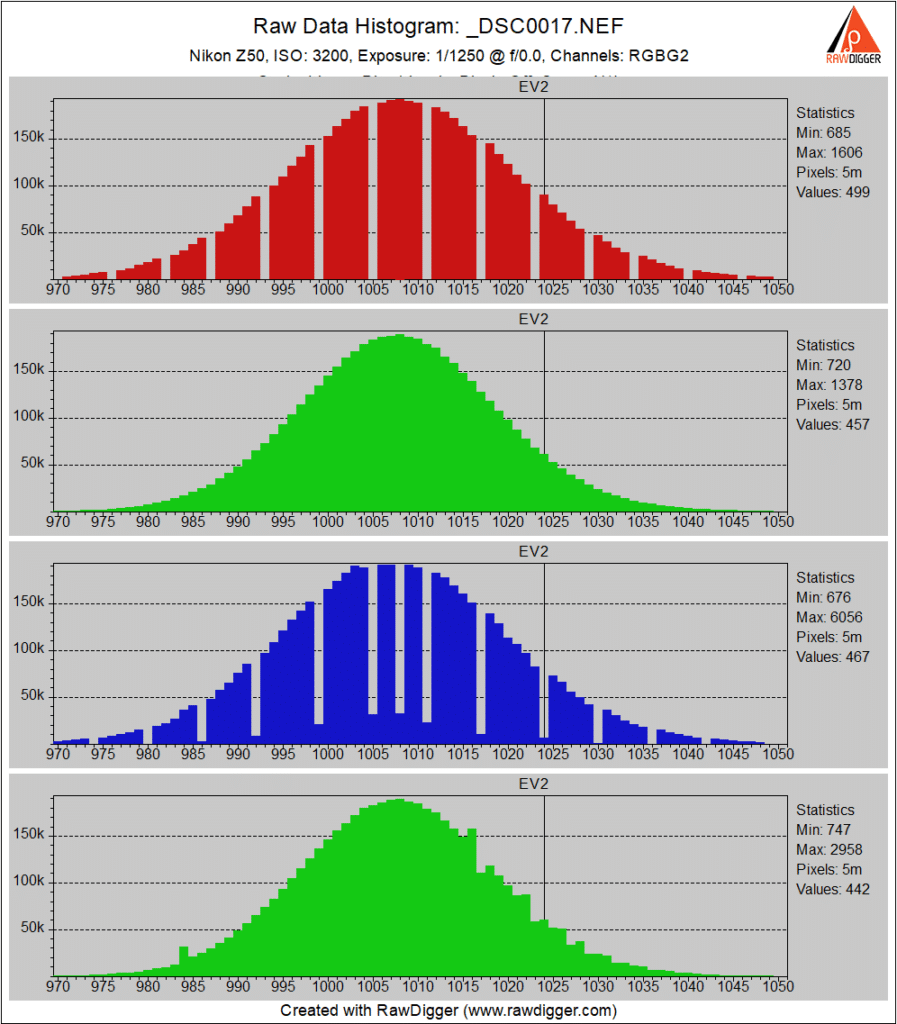 Note the raggeness in the ISO 3200 second green channel. Something is going on there, but I don't know what.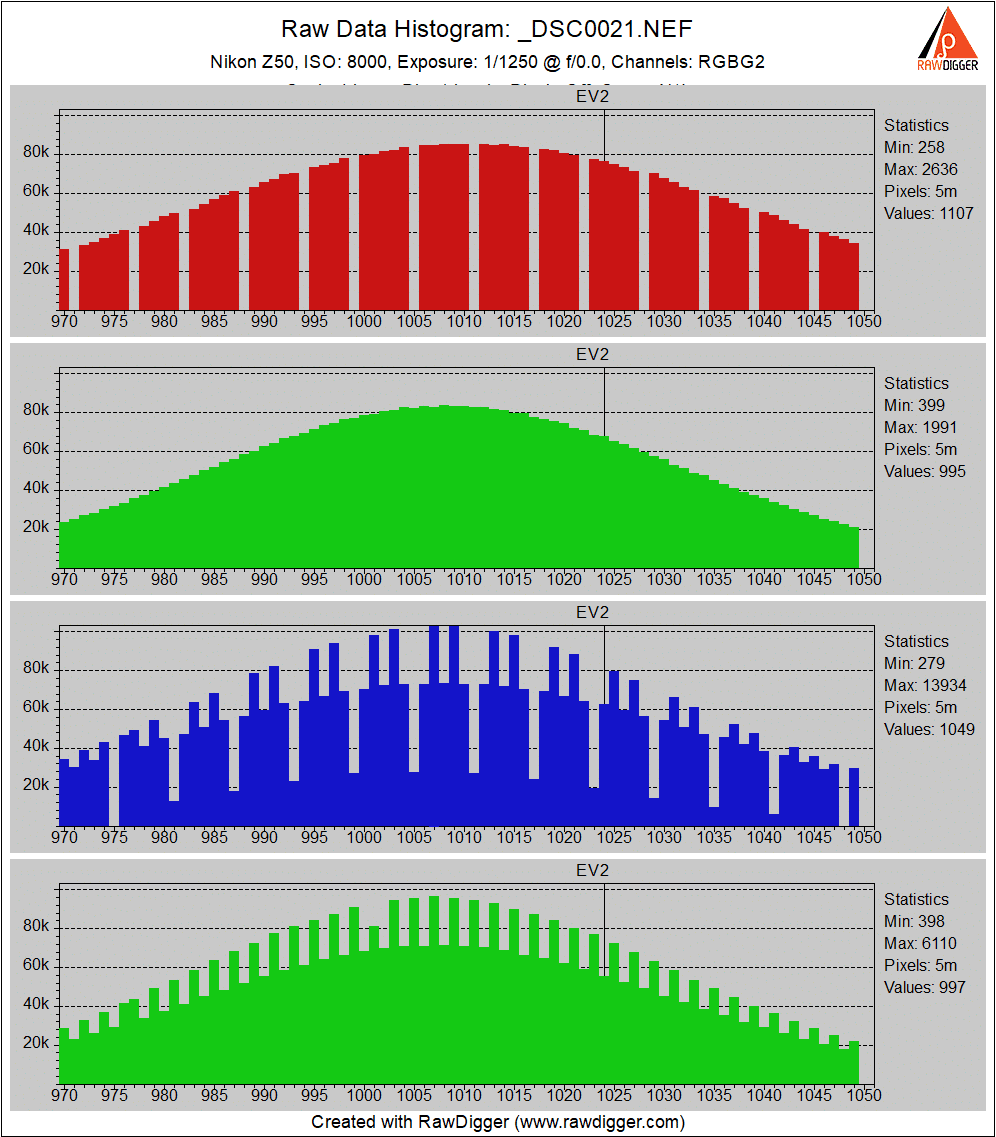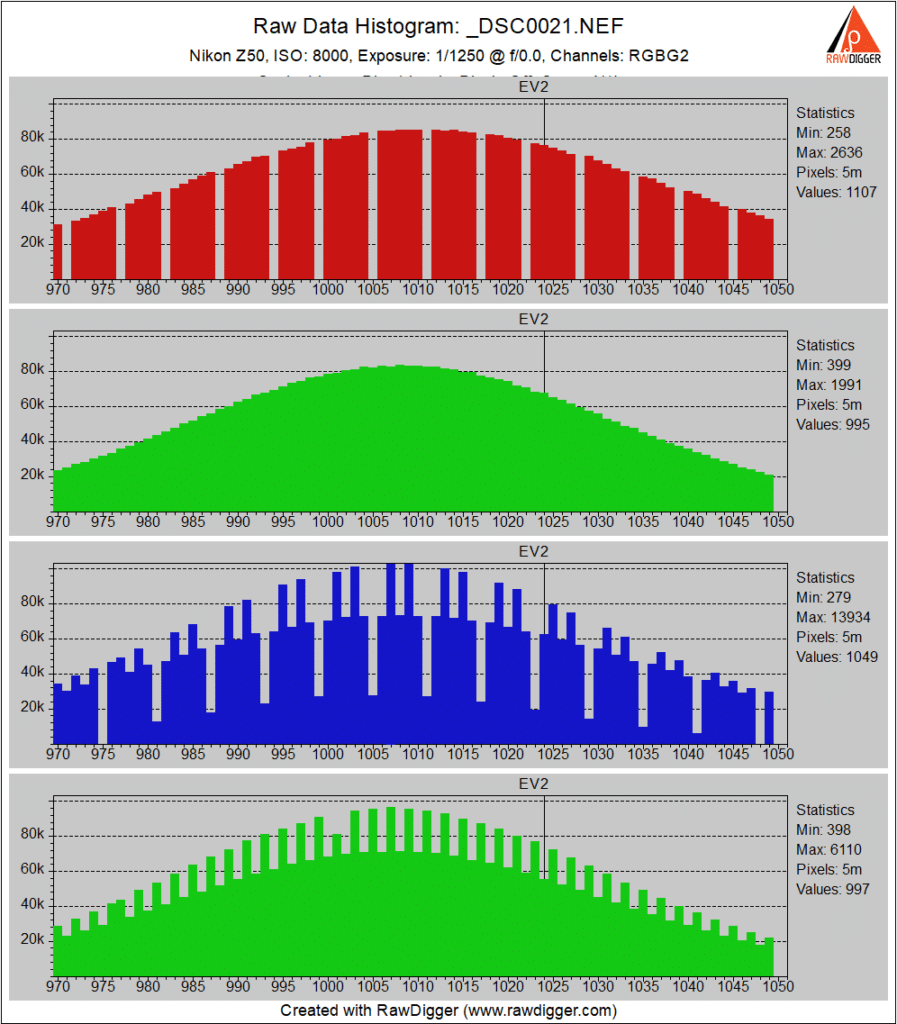 This is the last gapless green histogram we'll see in this series. The combing in the second green channel indicates some kind of processing. That channel shares its rows with the blue channel where the PDAF pixels live, so the green combing probably has something to do with PDAF.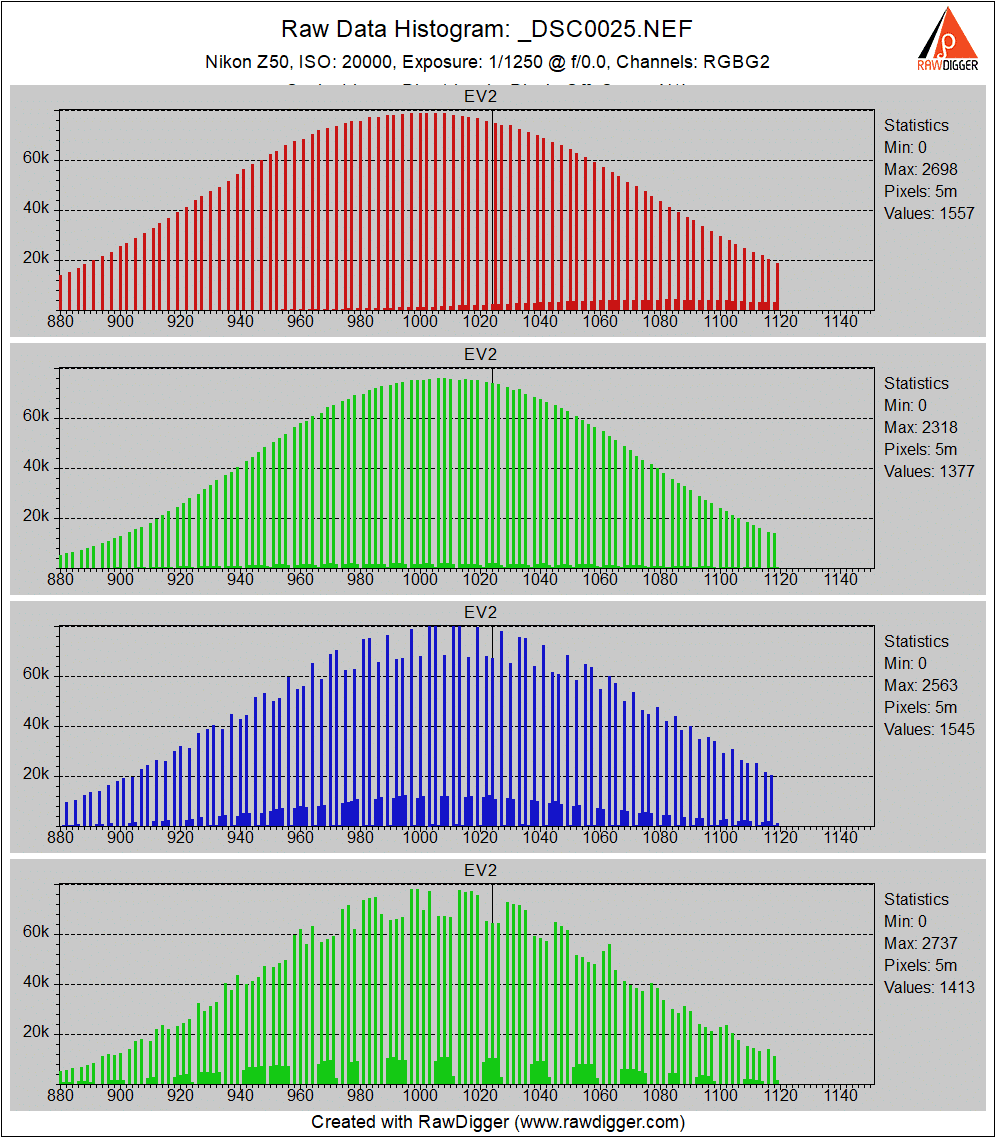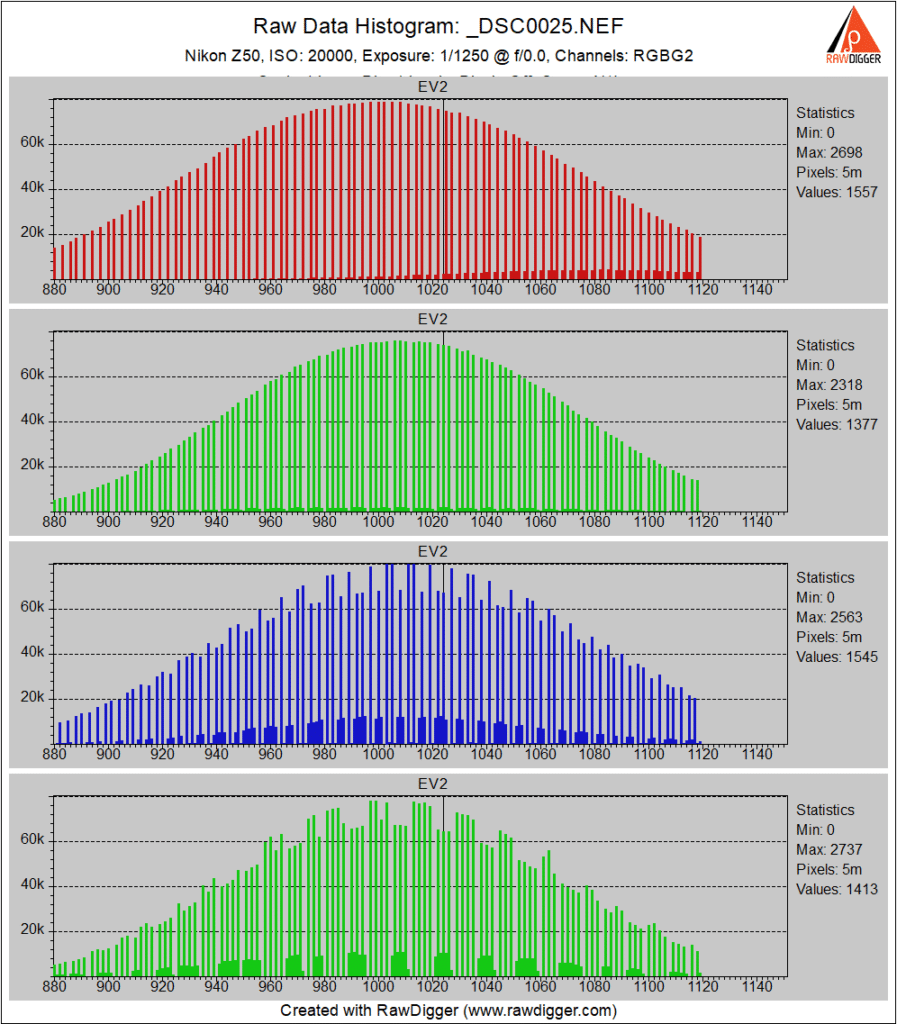 Digital gain rules the histogram.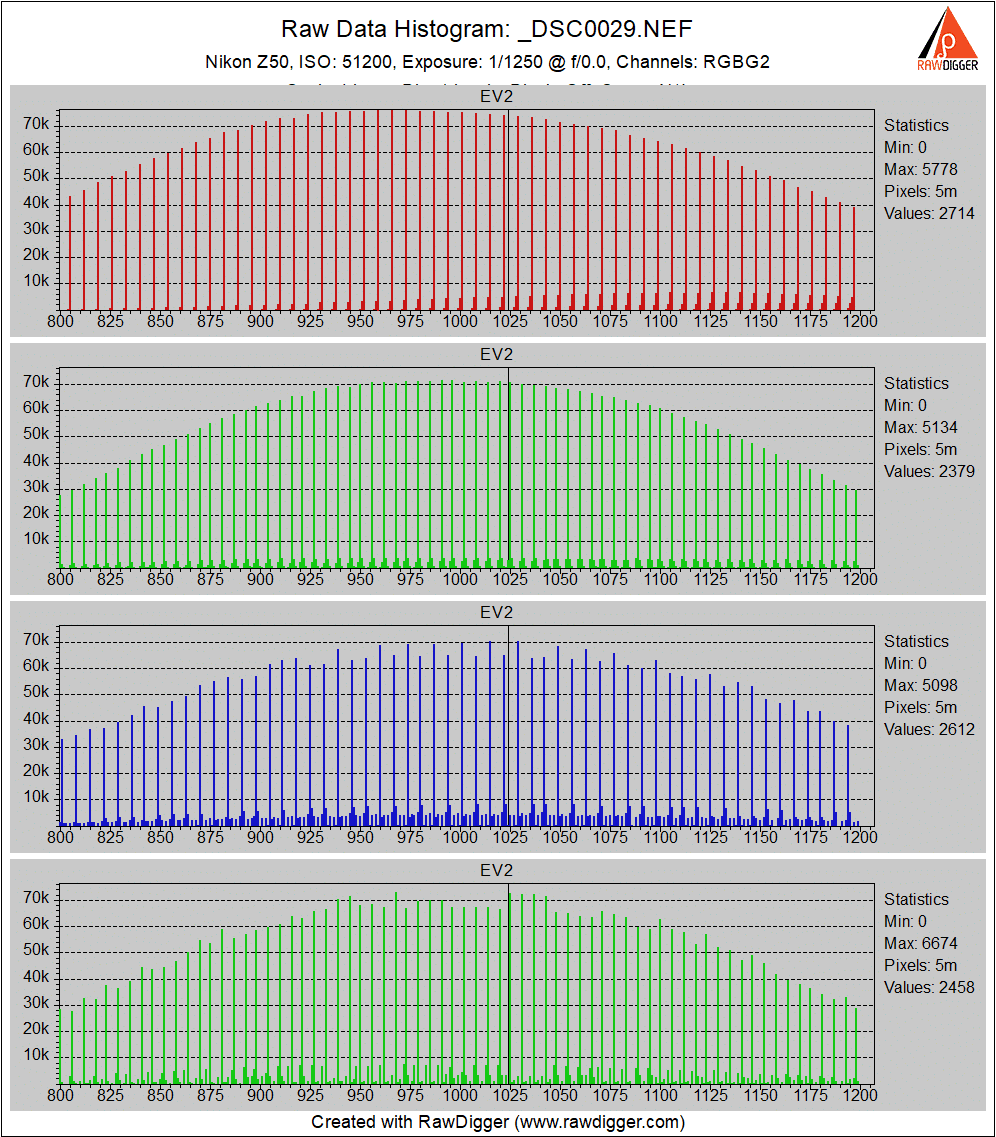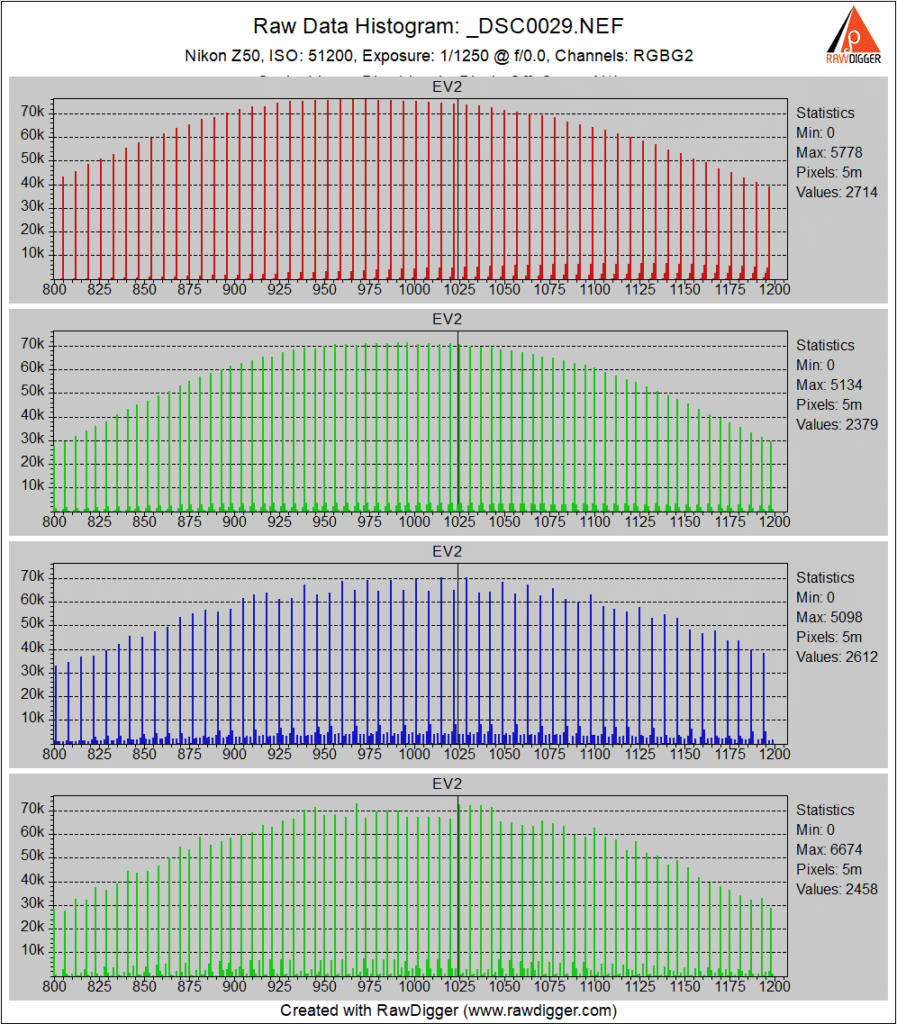 Even more digital gain.
Looking at some long exposures at ISO 1000: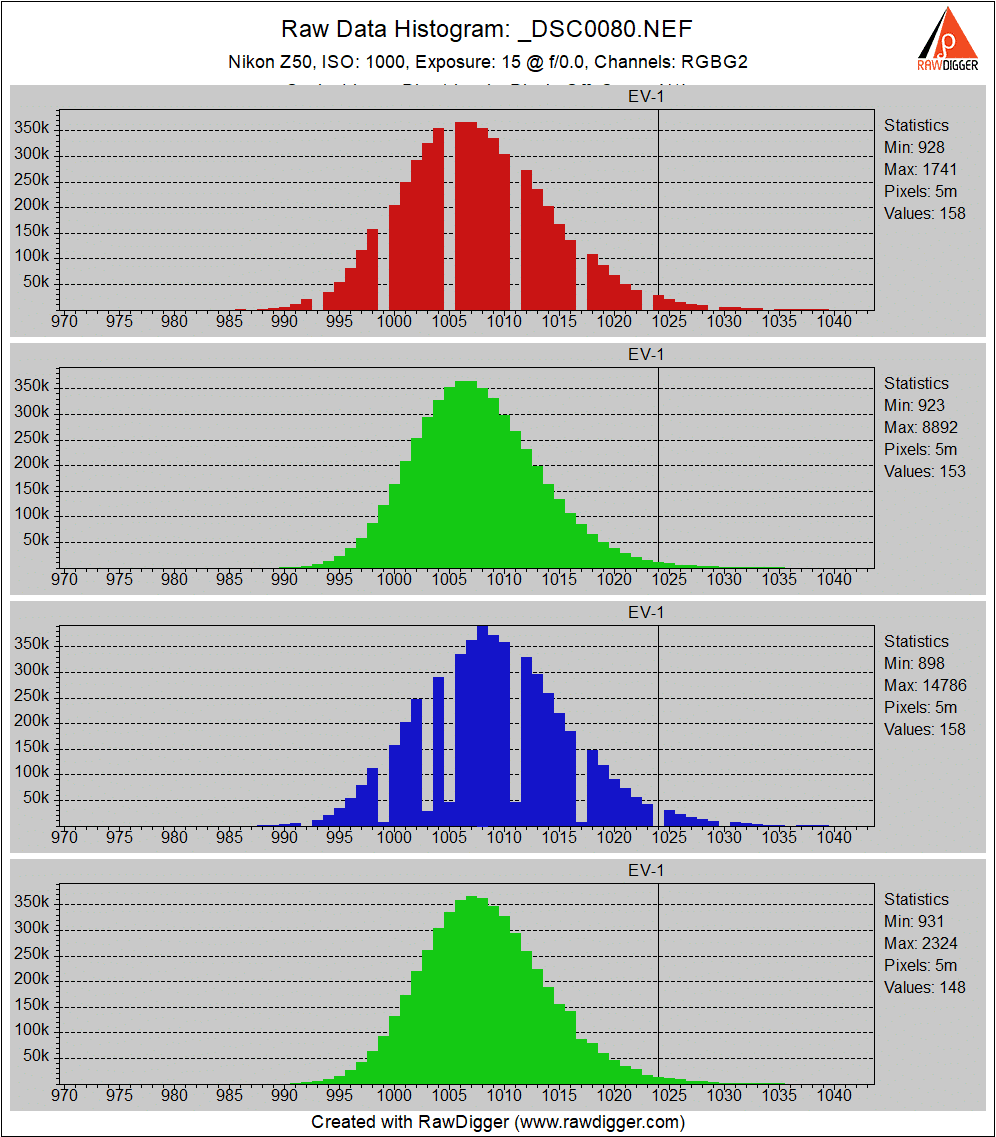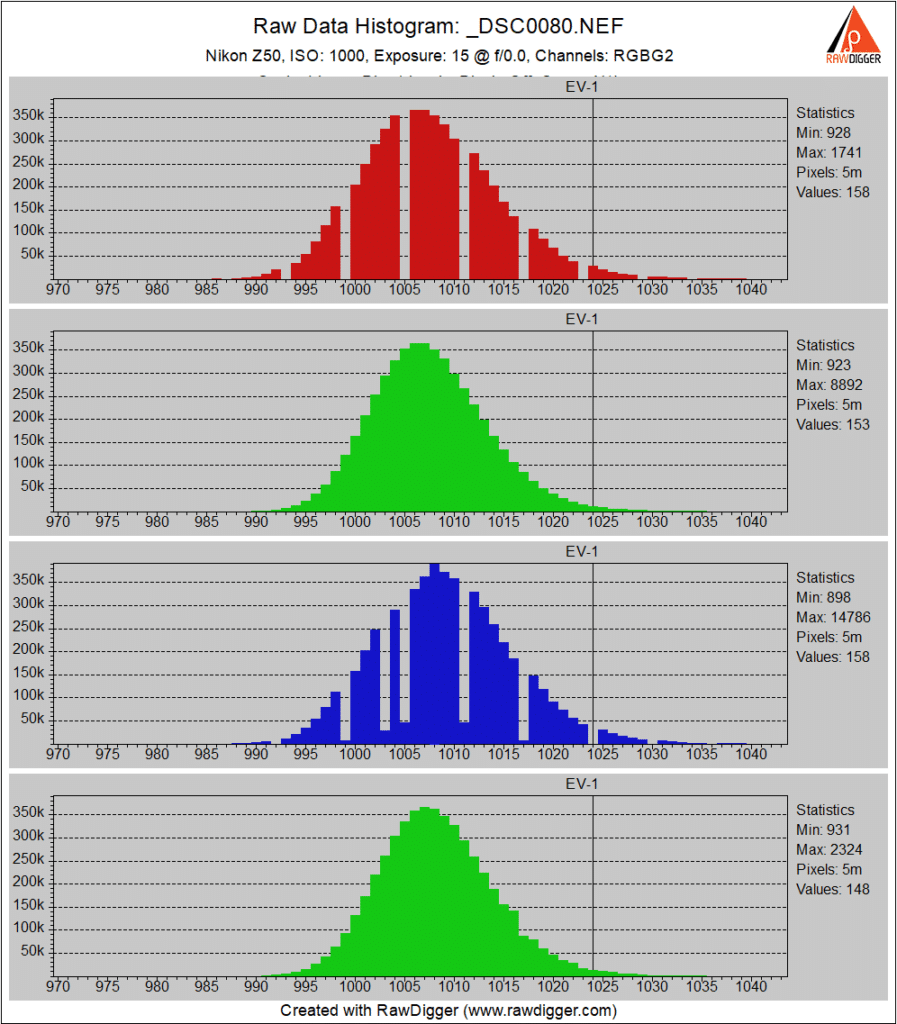 Up to and including 15 seconds, all the channels look about the same as they do at high shutter speeds except for the longer tail on the high side of the histograms.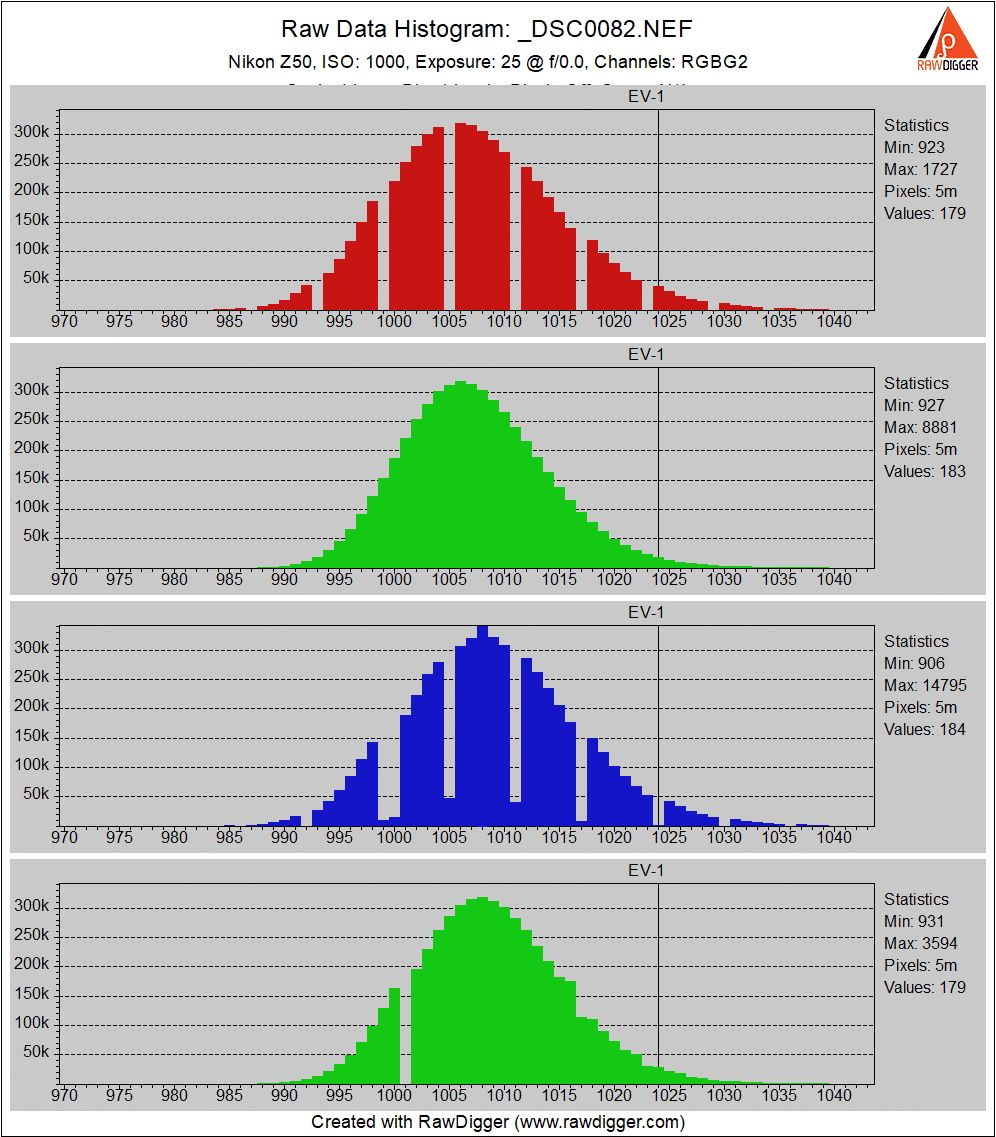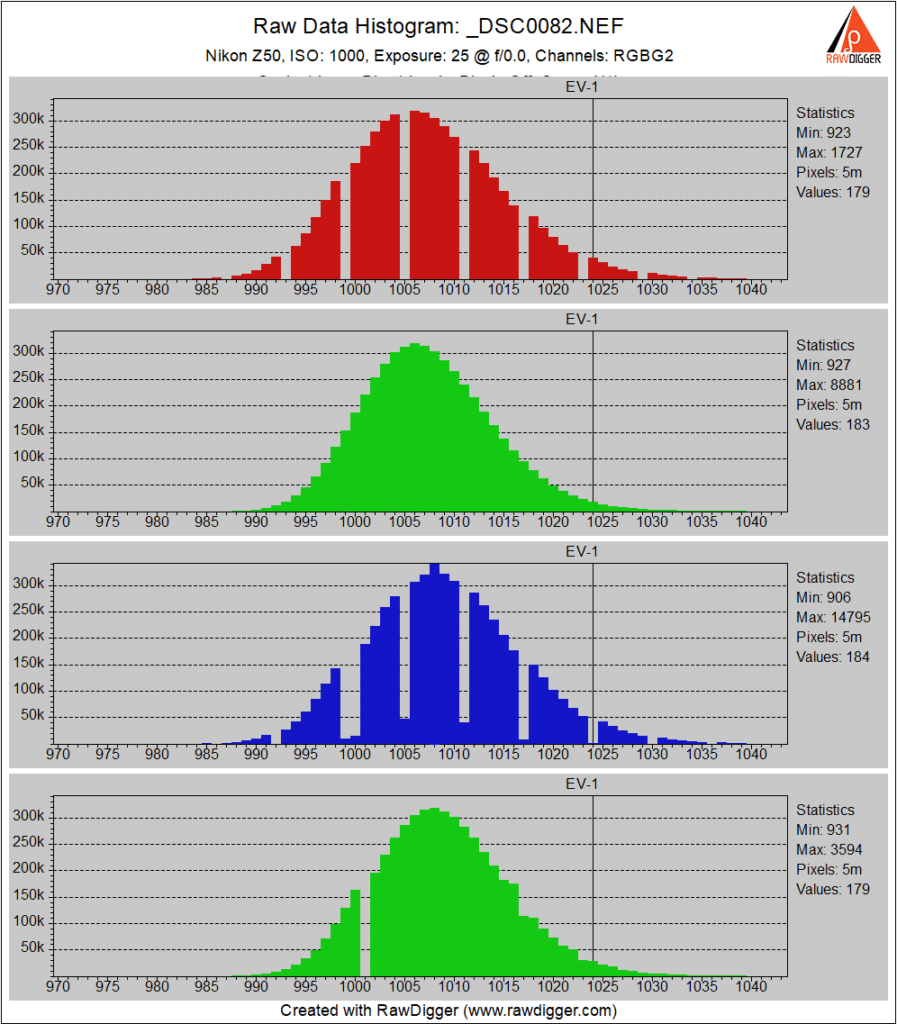 At 30 seconds, dropouts in both green channels appear: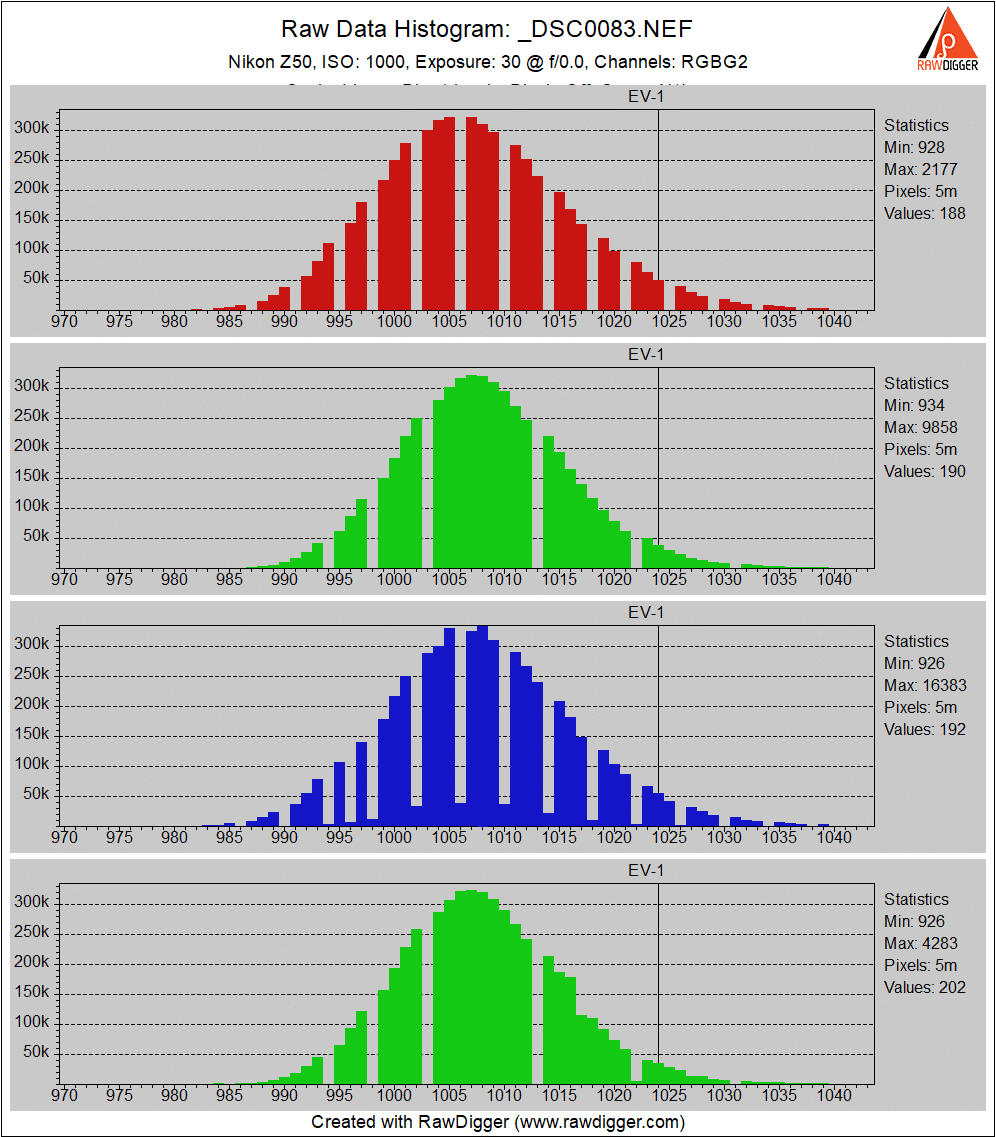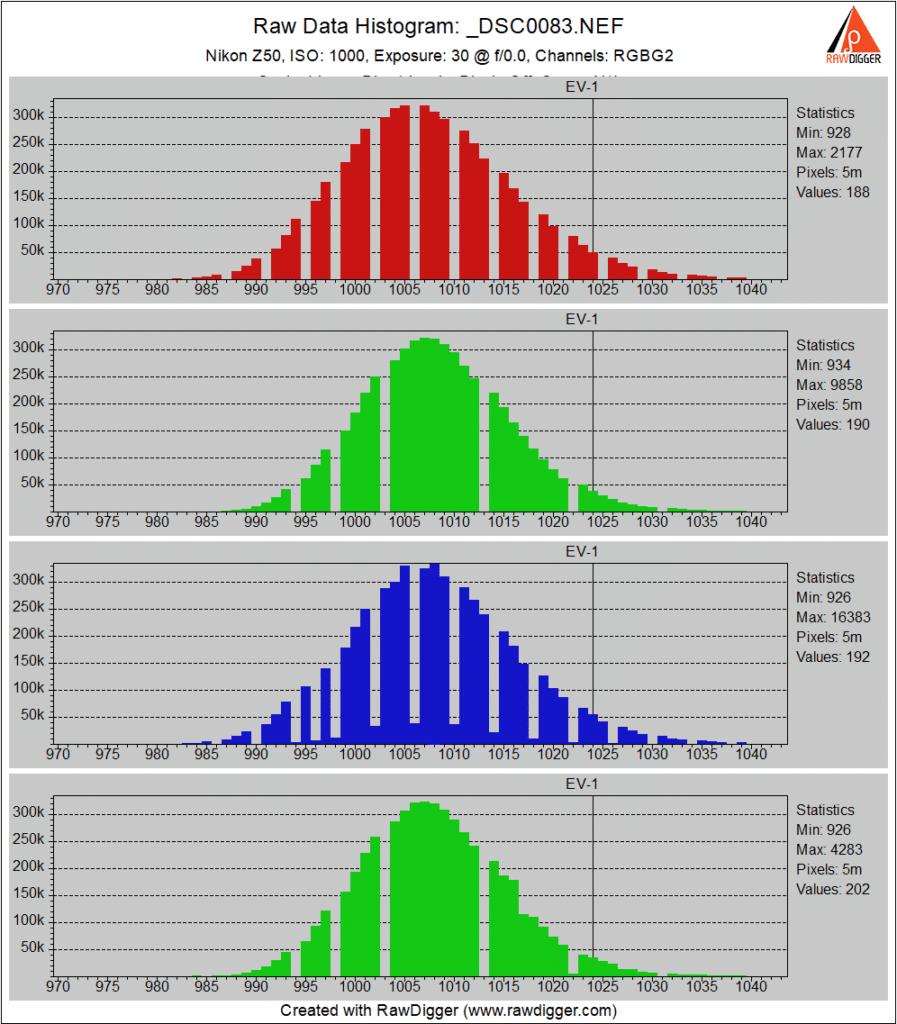 This is about what I'd expect from a Nikon, and it looks quite good.