This is the second in a series of posts on the Nikon Z50. You should be able to find all the posts about that camera in the Category List on the right sidebar, below the Articles widget. There's a drop-down menu there that you can use to get to all the posts in this series; just look for "Z50".
In the last post, I looked at the engineering dynamic range (EDR) and spectra of Nikon Z50 dark field shots, with short exposures at various ISO settings. Now I'm going to fix the ISO at 1/1000, and see what happens when I vary the shutter speed. Some conditio0ns:
LENR off
High ISO NR off
Vignette Control off
14-bit Raw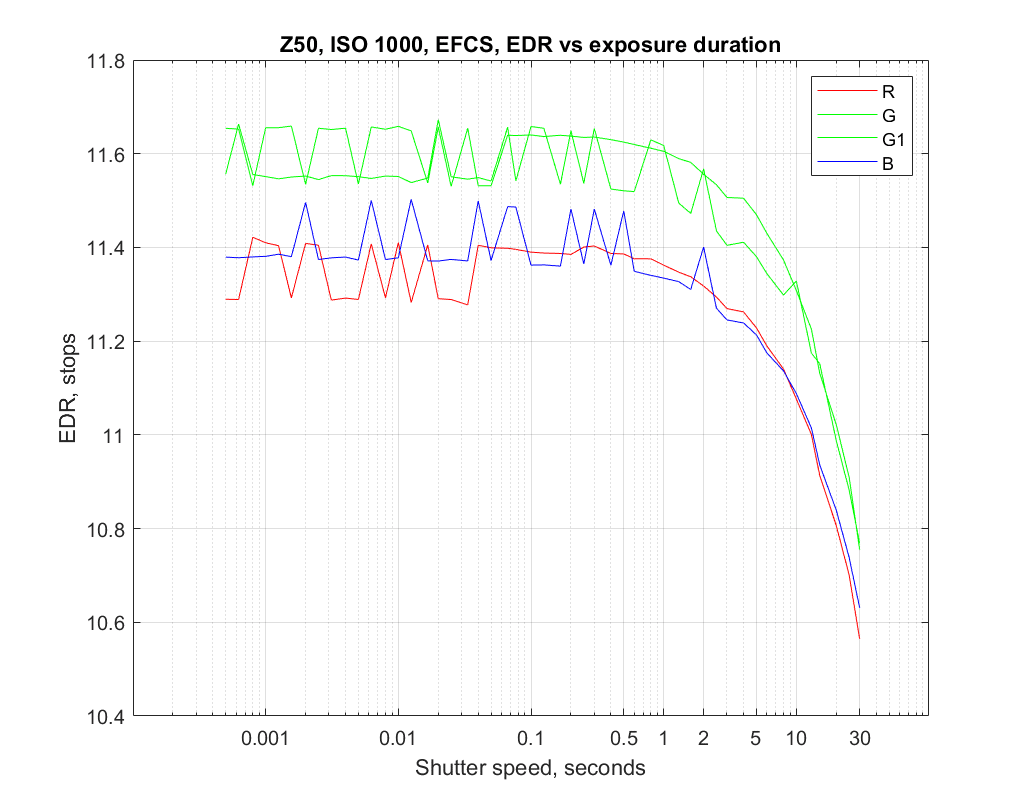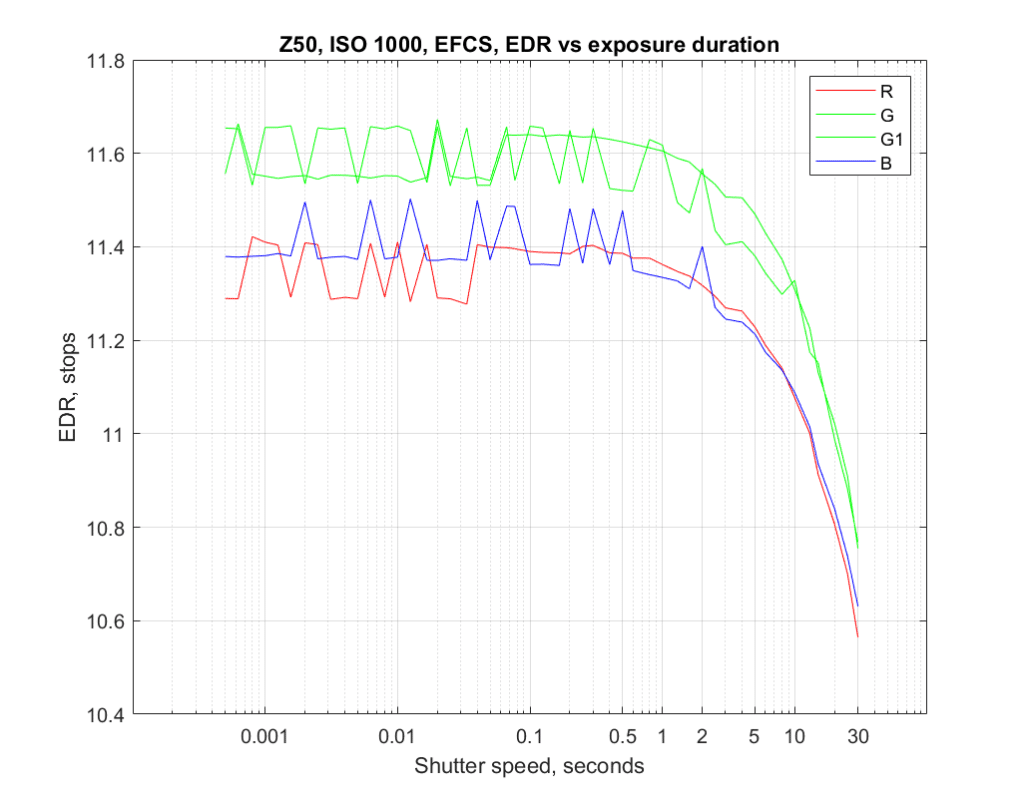 This is textbook perfect. There no sign of any kind of star-eating processing.
The spectra are all clean, even at 30 seconds: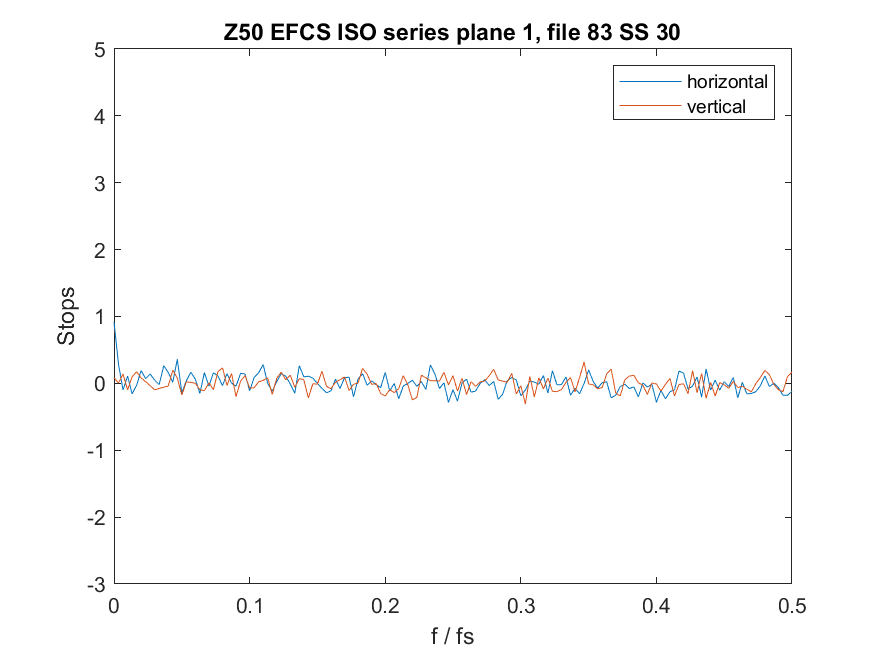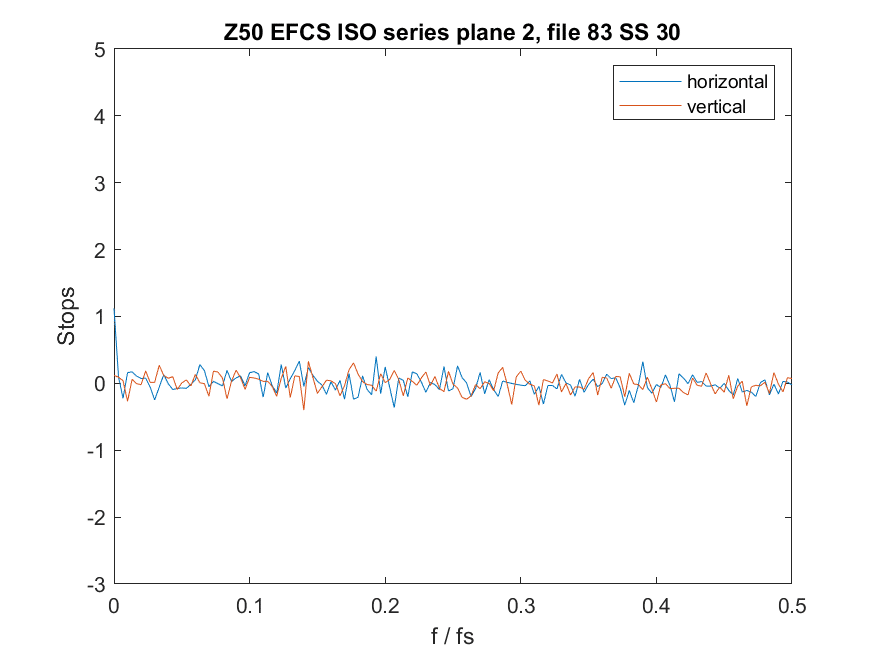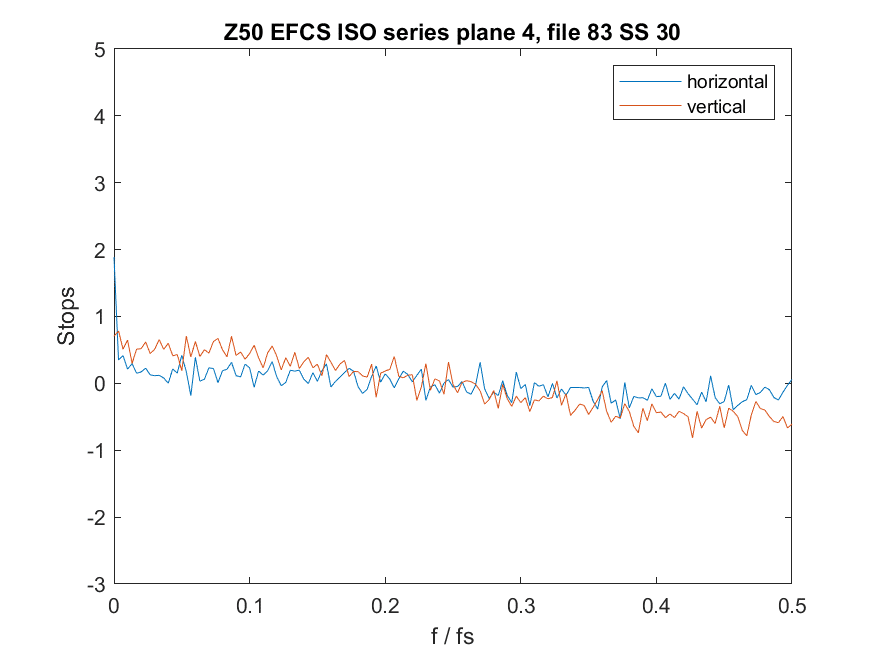 There's a bit of low pass filtering in the blue plane, because of the on-sensor phase-detect autofocus.
I wish the Sony a7x files looked like this.