This is one in a series of posts on the Nikon Z9. You should be able to find all the posts about that camera in the Category List on the right sidebar, below the Articles widget. There's a drop-down menu there that you can use to get to all the posts in this series; just look for "Z9".
These are all from dark-field images of the back of the body cap, made at 1/1000 second, in single-shot shutter mode, with the electronic shutter (which gives the cleanest images). The whole frame was analysed. All image processing was turned off. The file format was 14-bit losslessly compressed raw.
I looked at all the histograms, but I'll just show you the ones that show the gist of what's going on in the camera.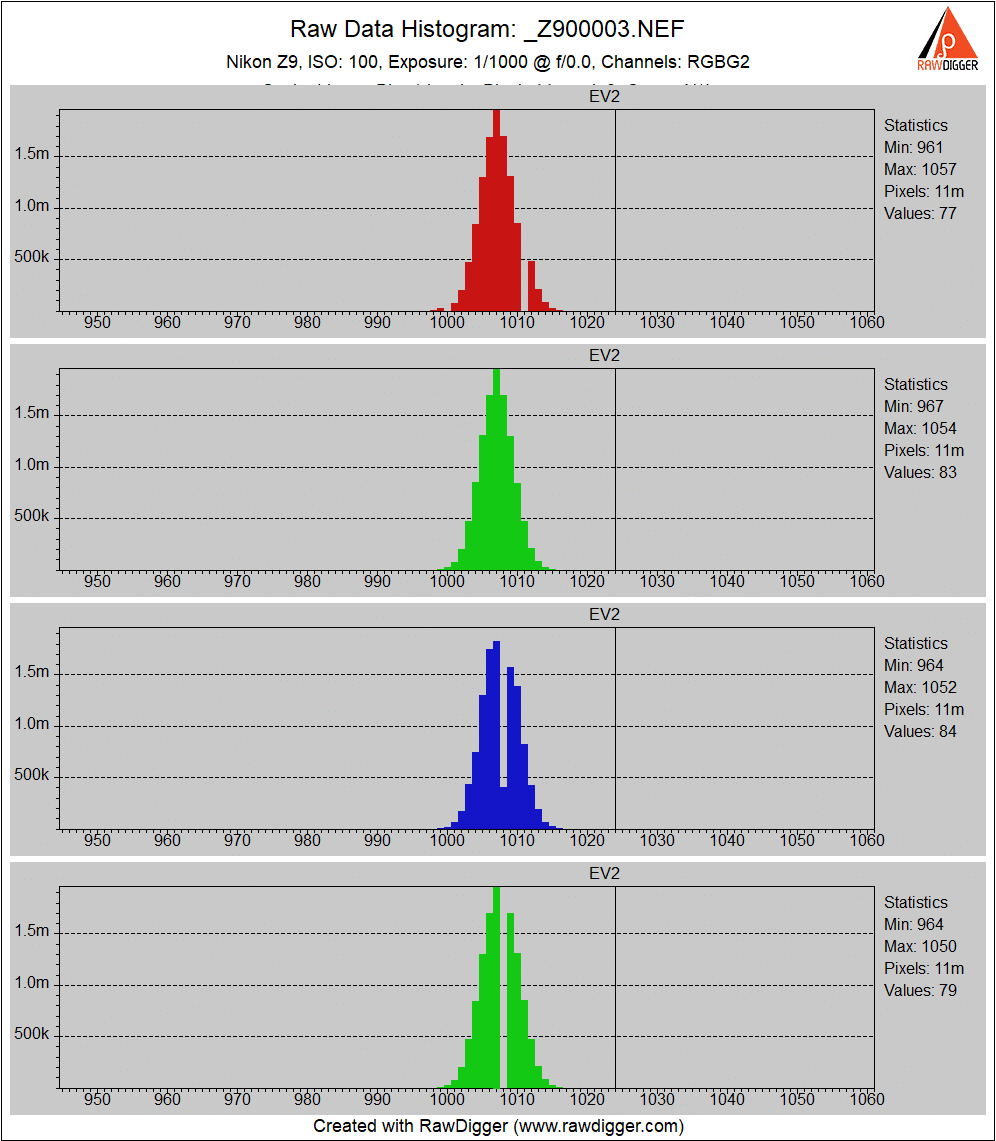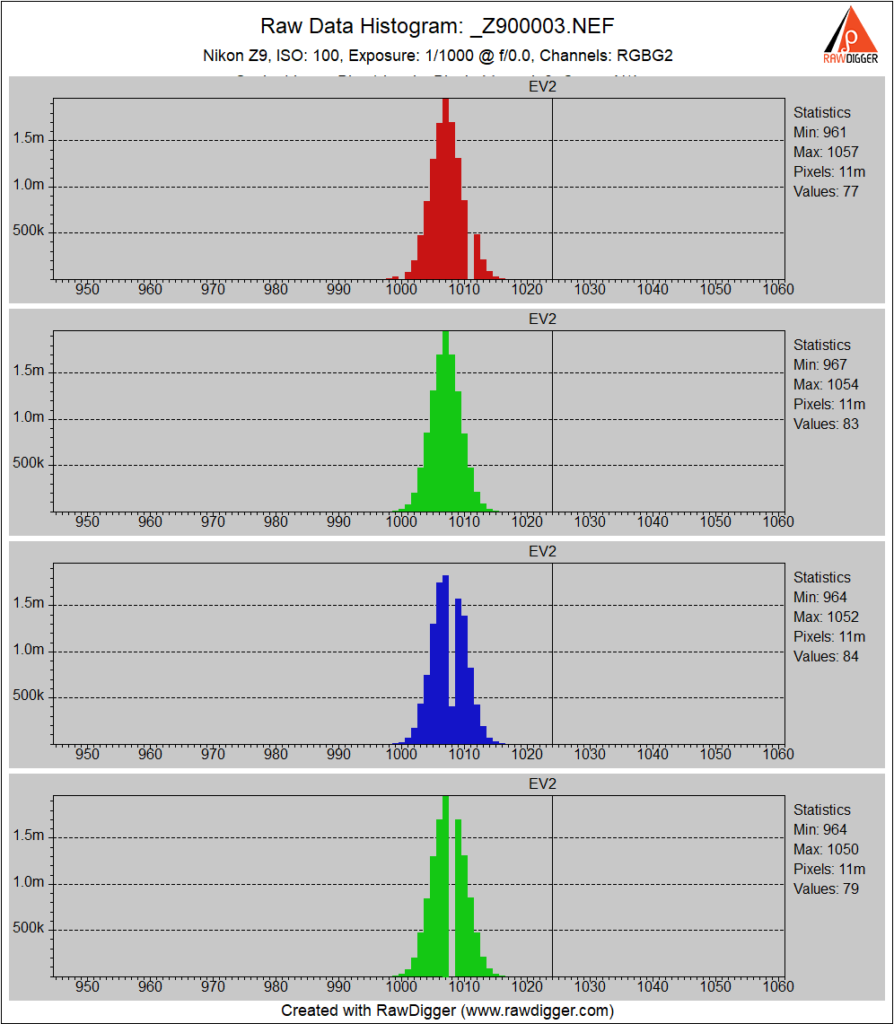 The noise is definitely higher here than the Z7 at base ISO, and higher than the Z7 at ISO 100. There are nothches in the histogram in all but the first green channel that look to be due to scaling.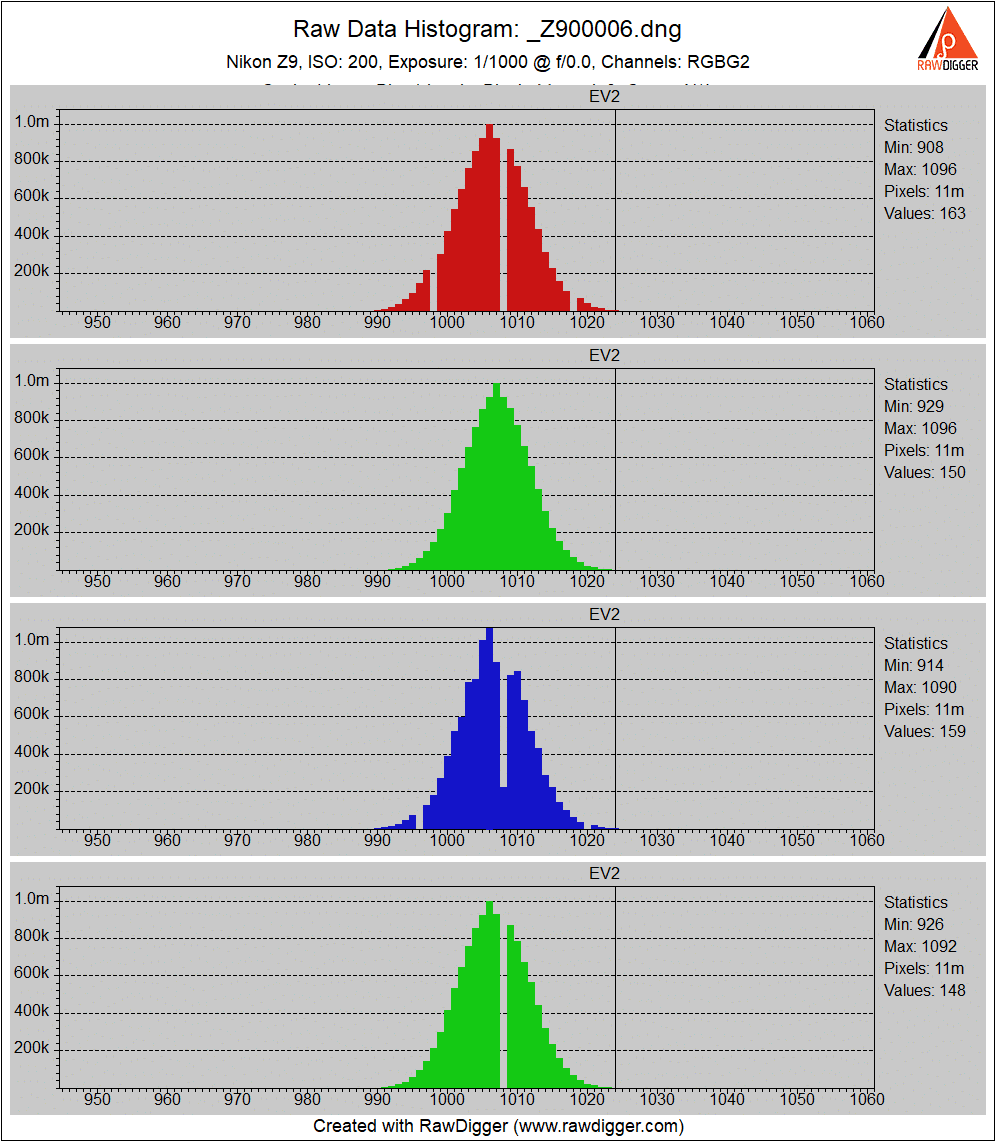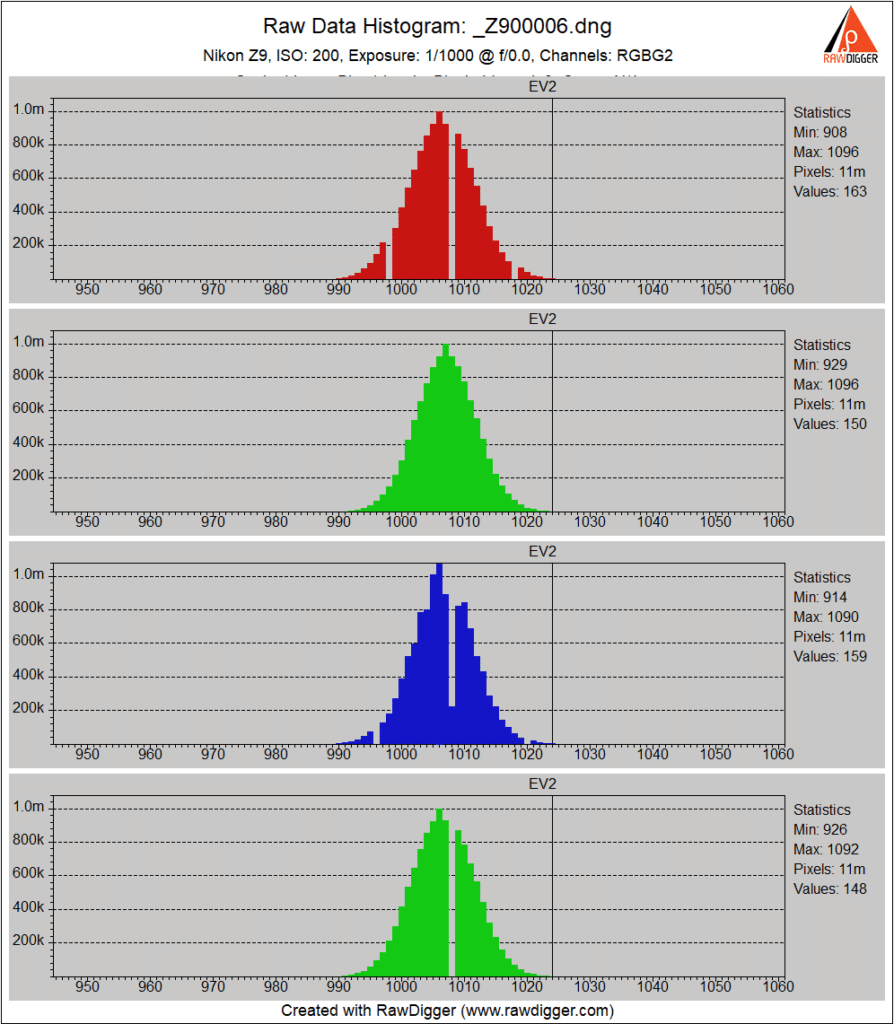 All analog gain at ISO 200 except for the scaling.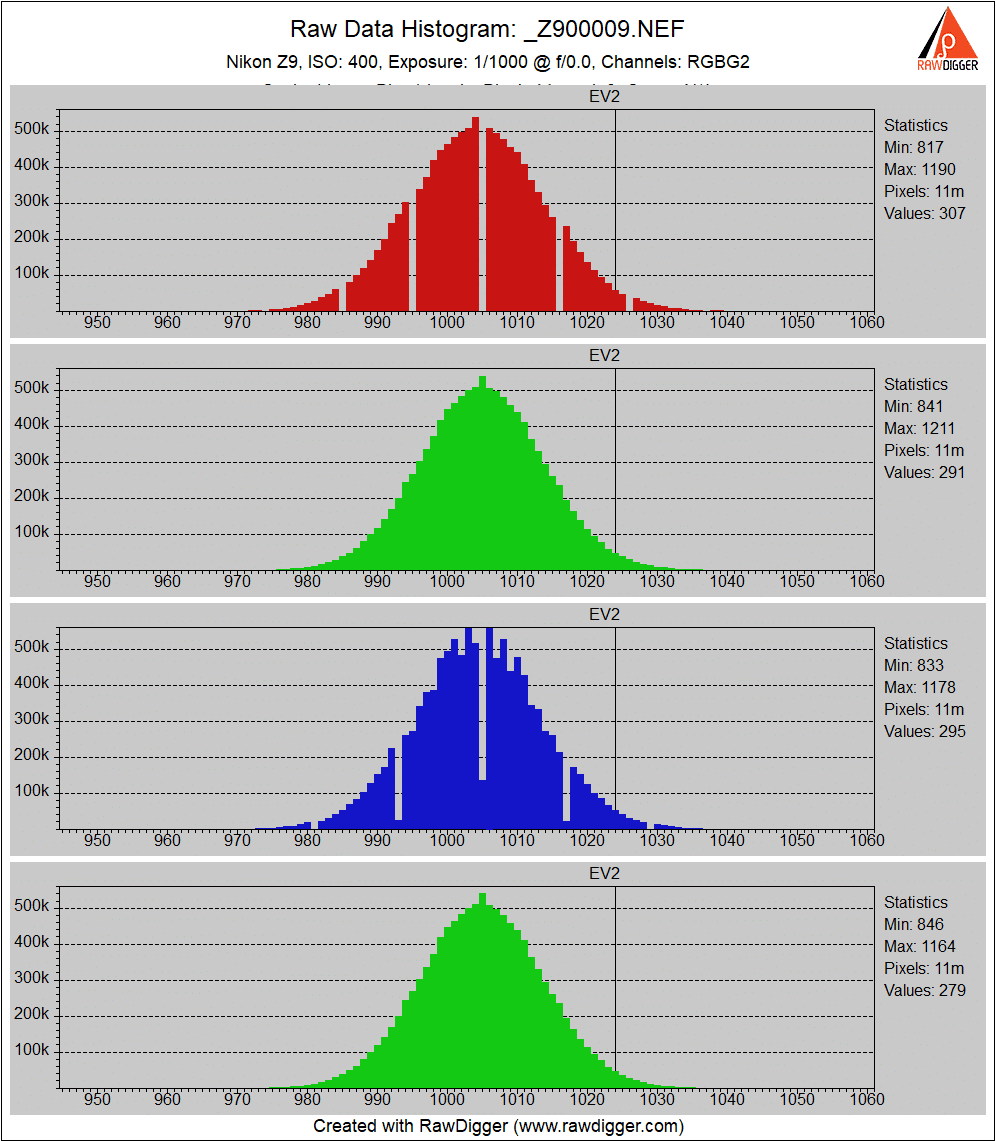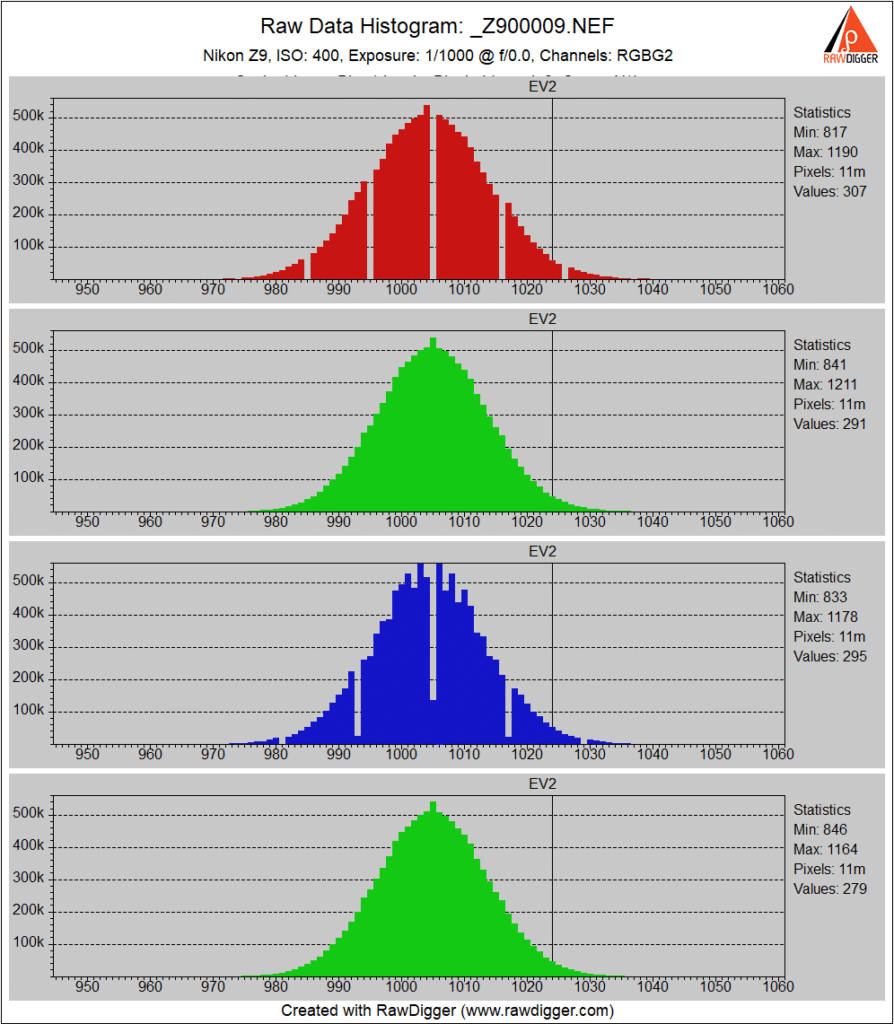 ISO 400 is the last ISO before the conversion gain changes. It's interesting that there is no evidence of scaling in the bottom raw channel.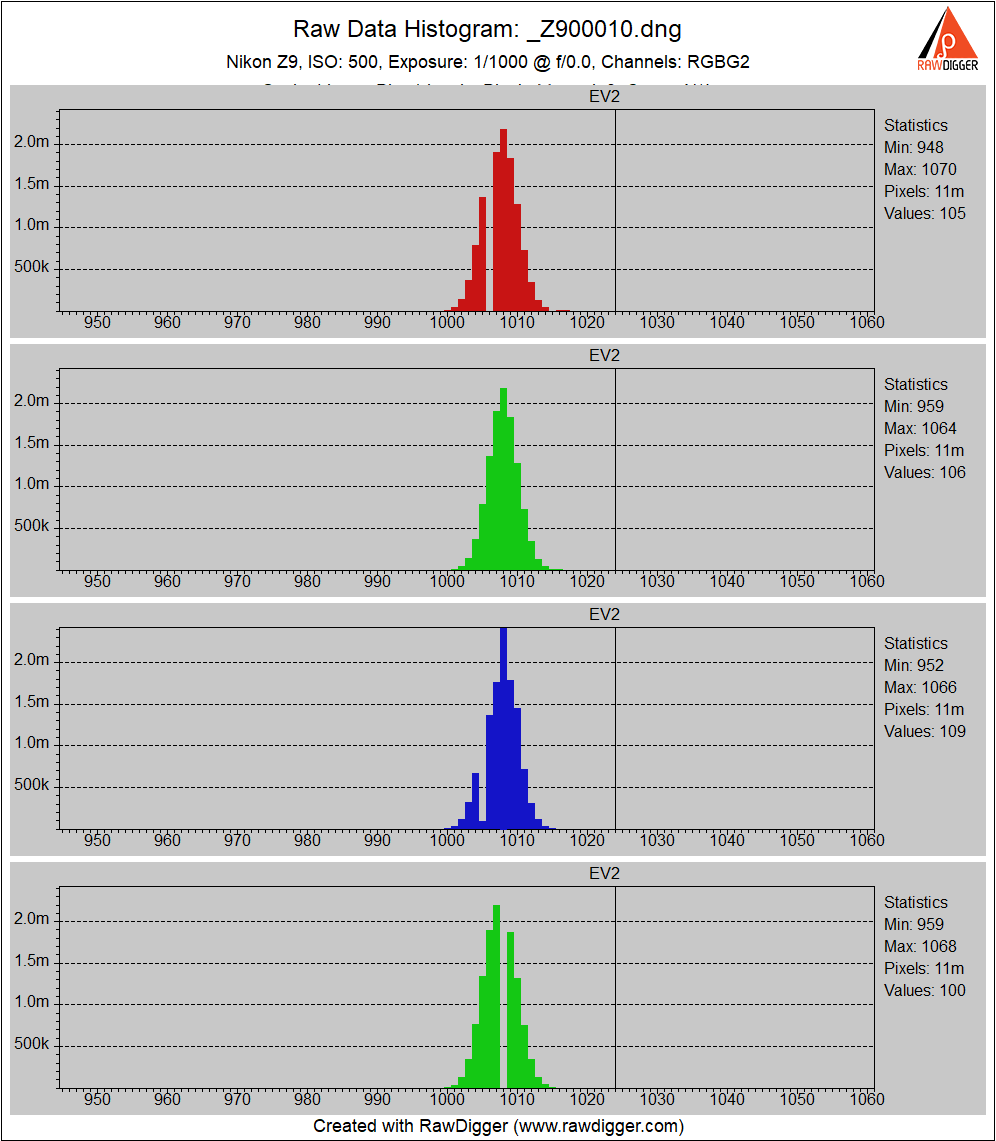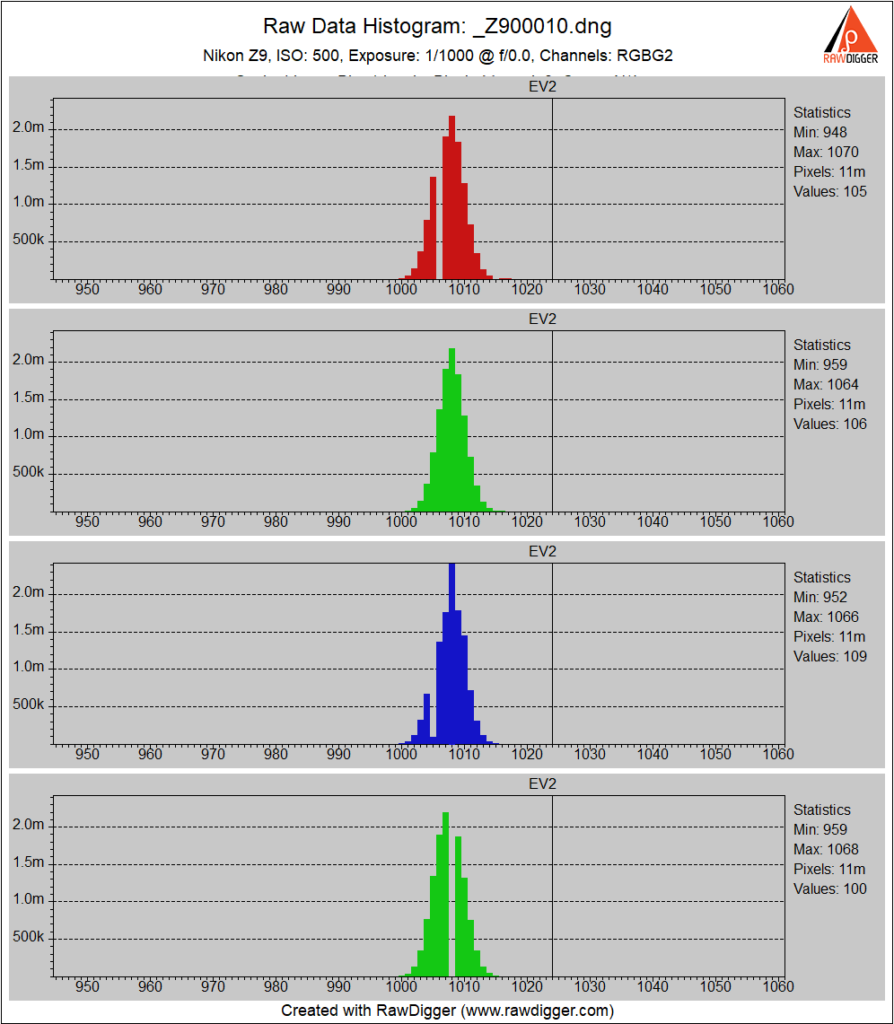 At ISO 500 the conversion gain increases, and the noise goes way down.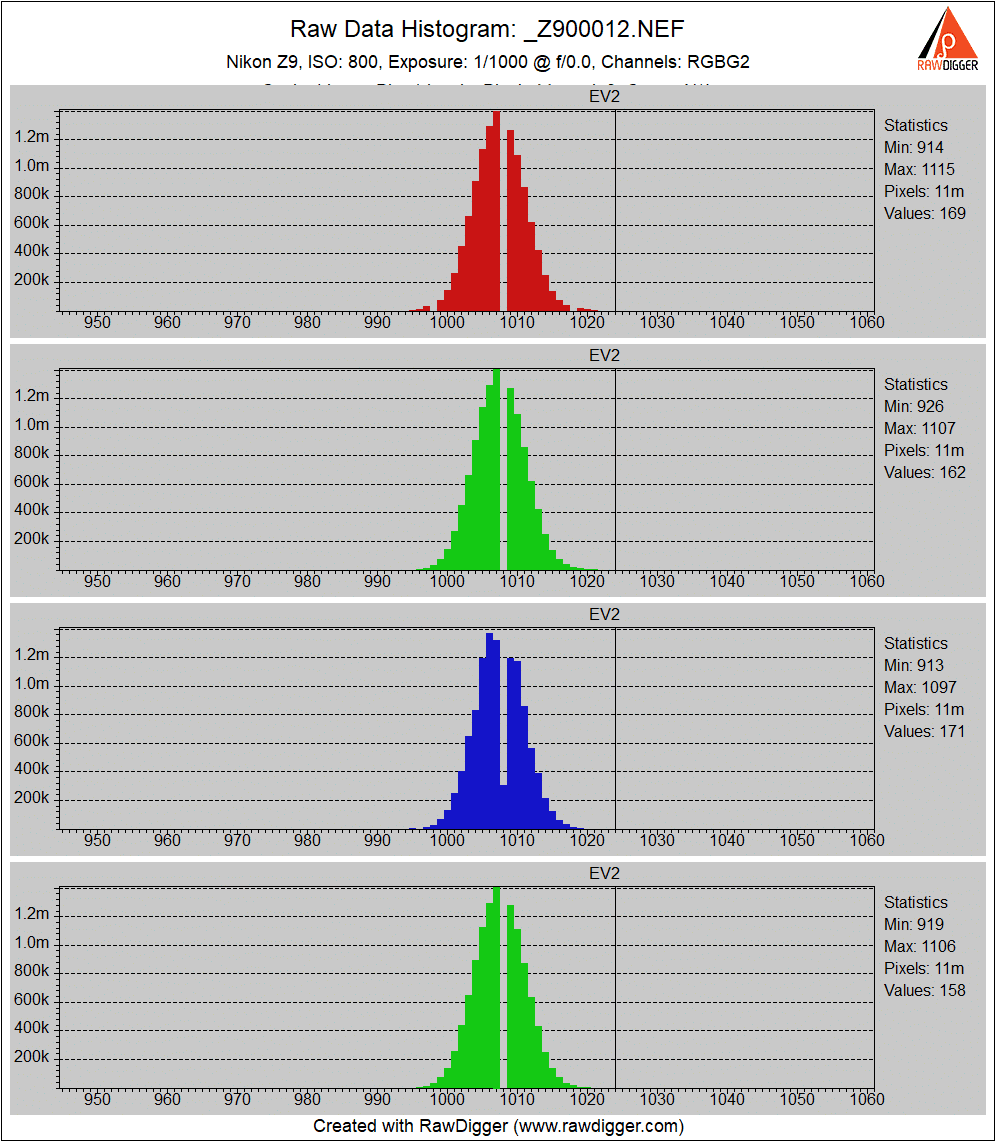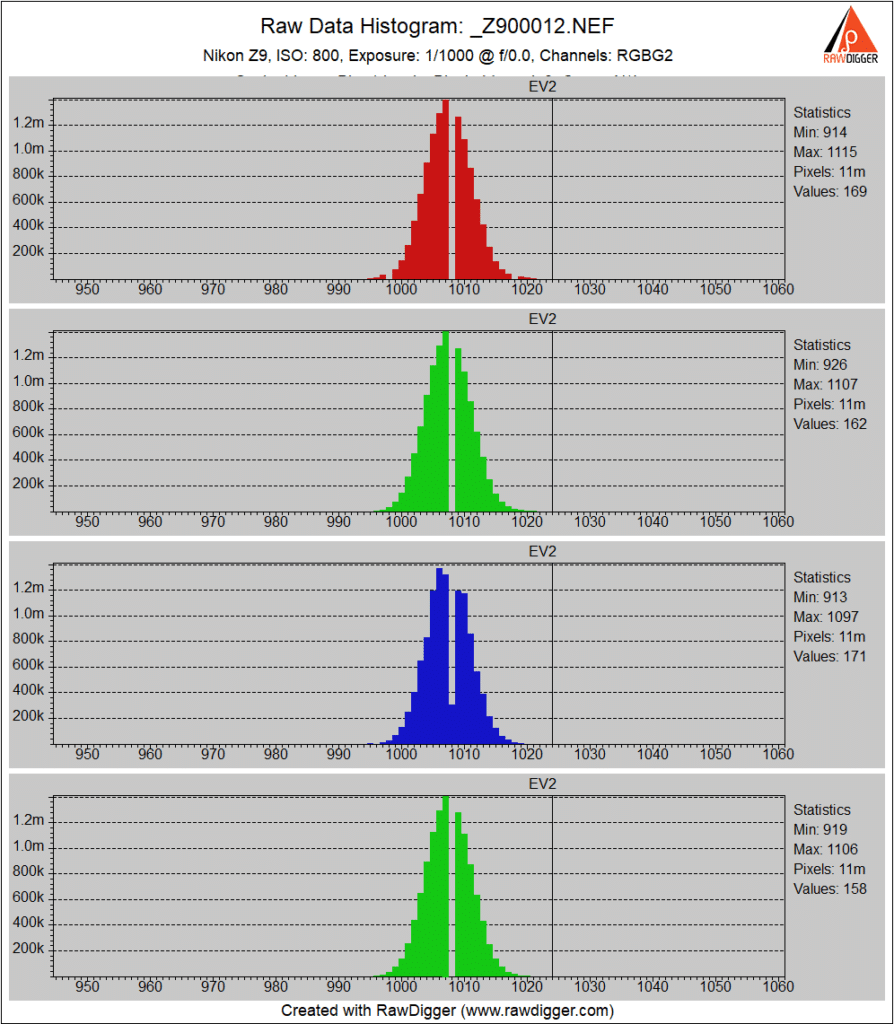 At ISO 800, a gap appears in all of the raw histograms.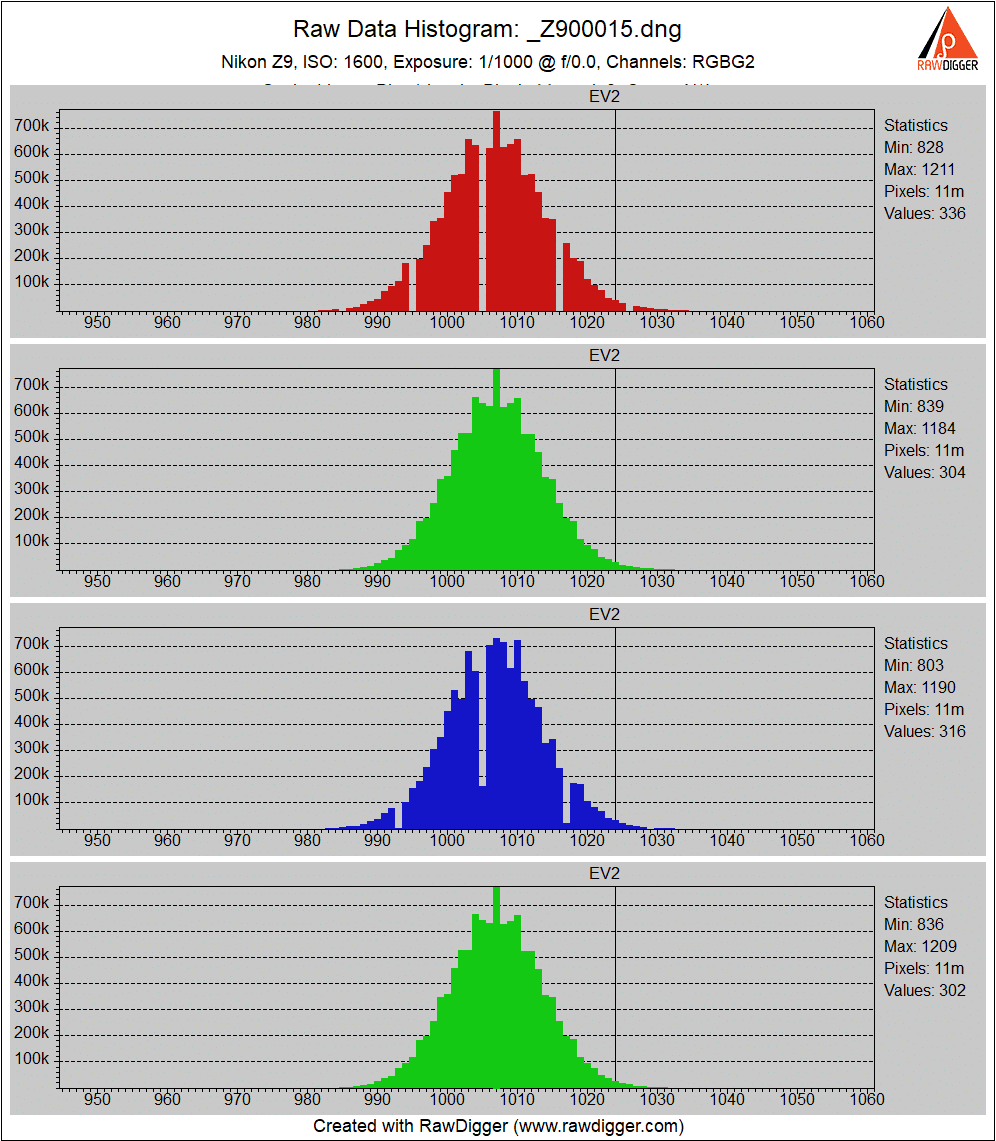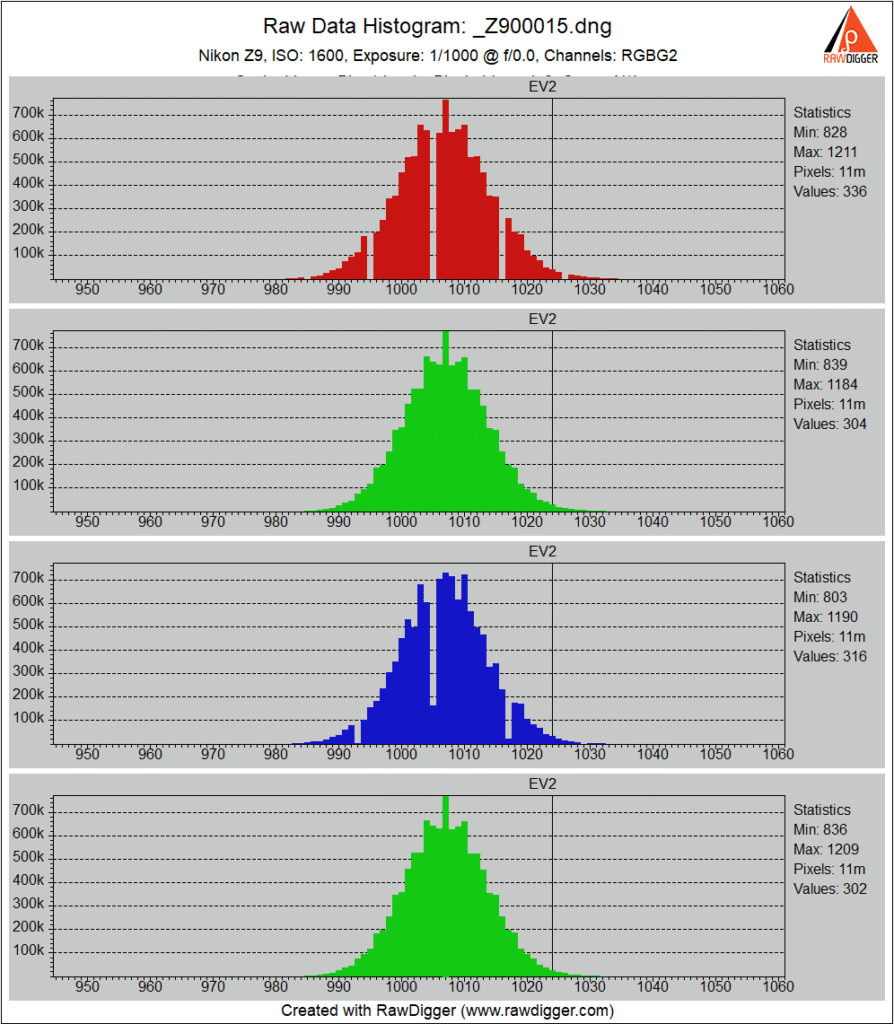 Things look pretty good at ISO 1600.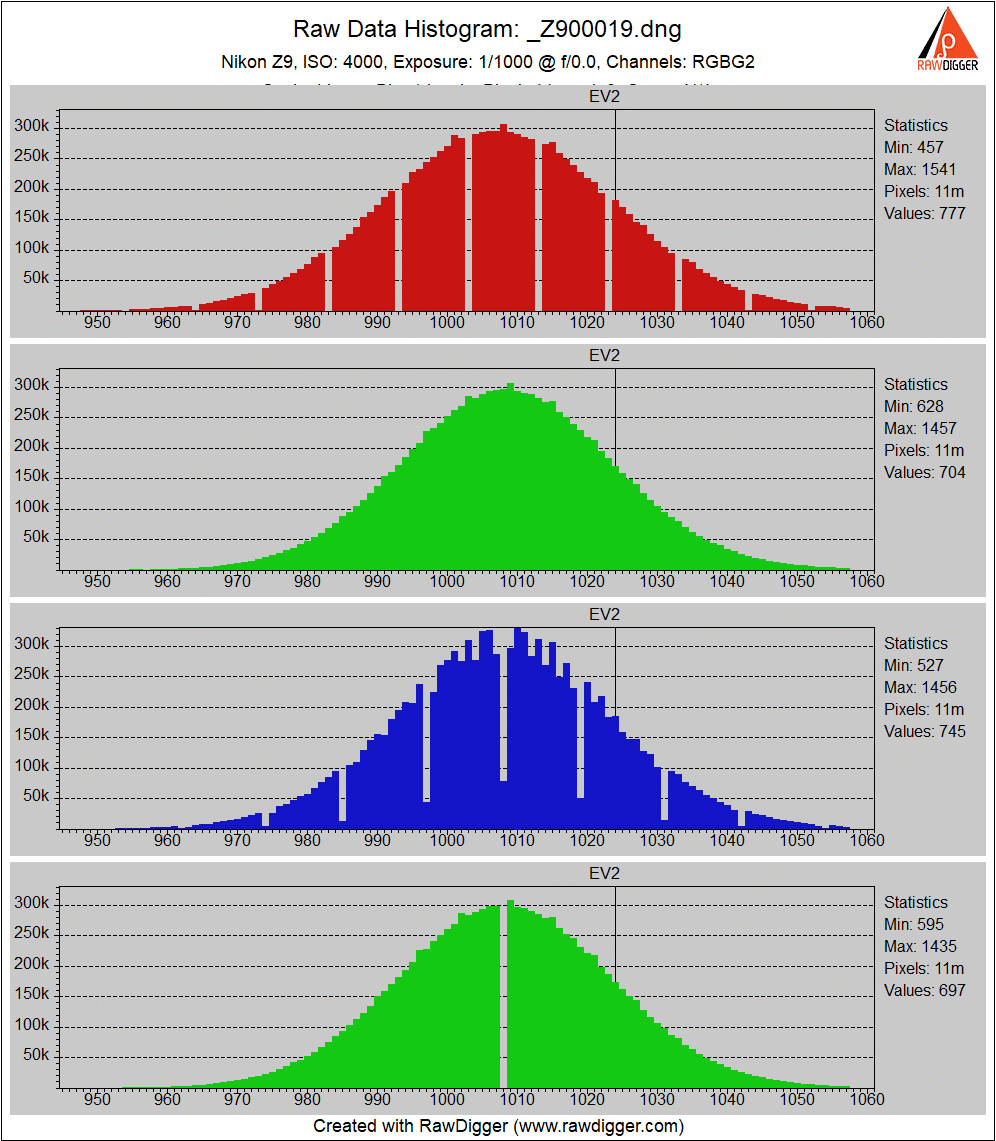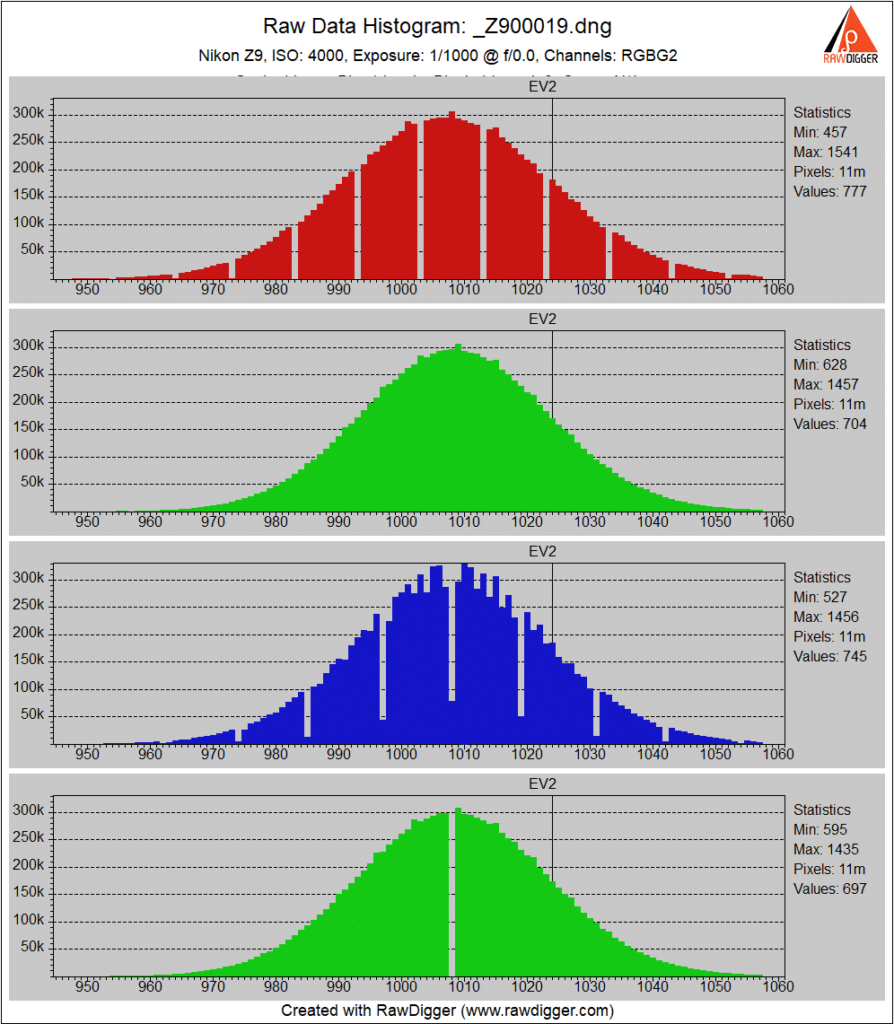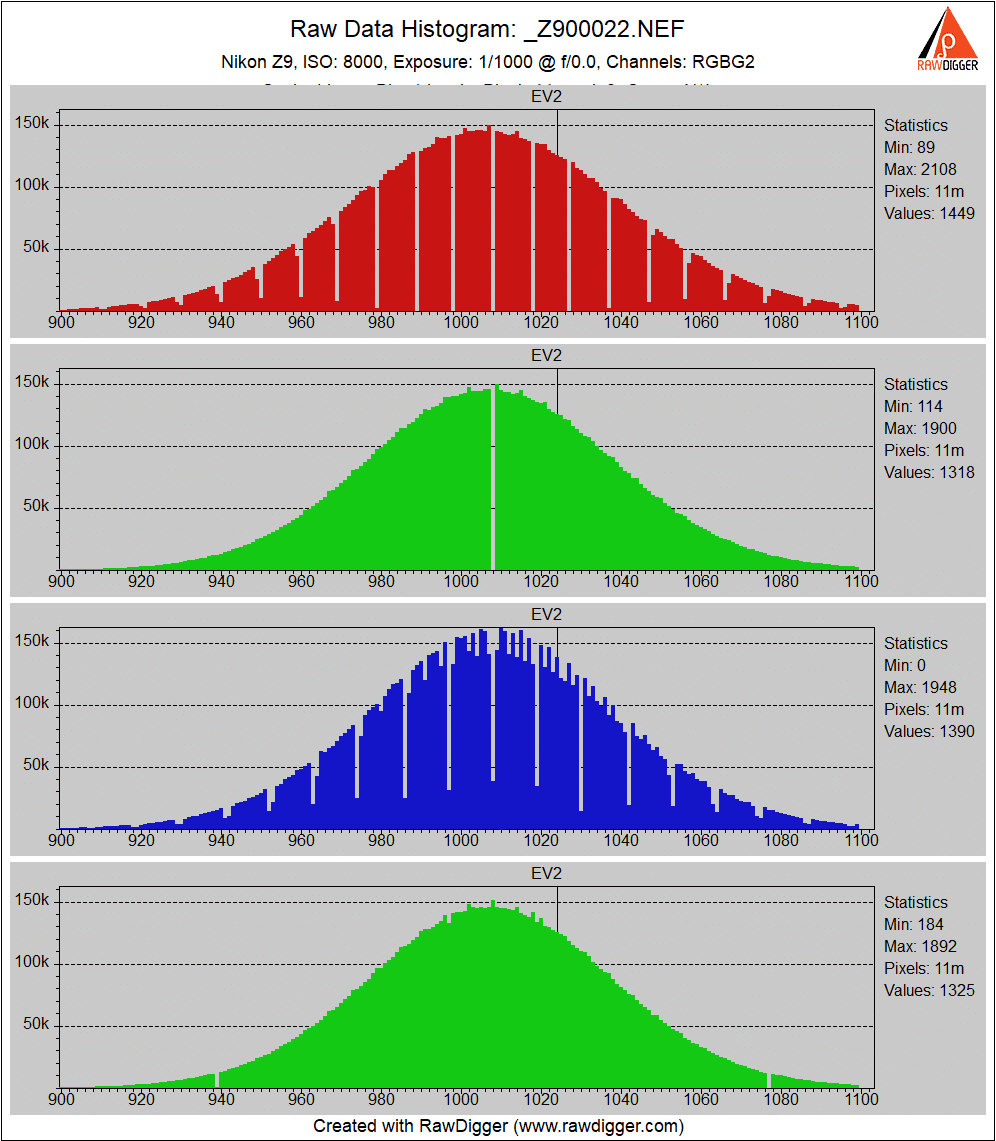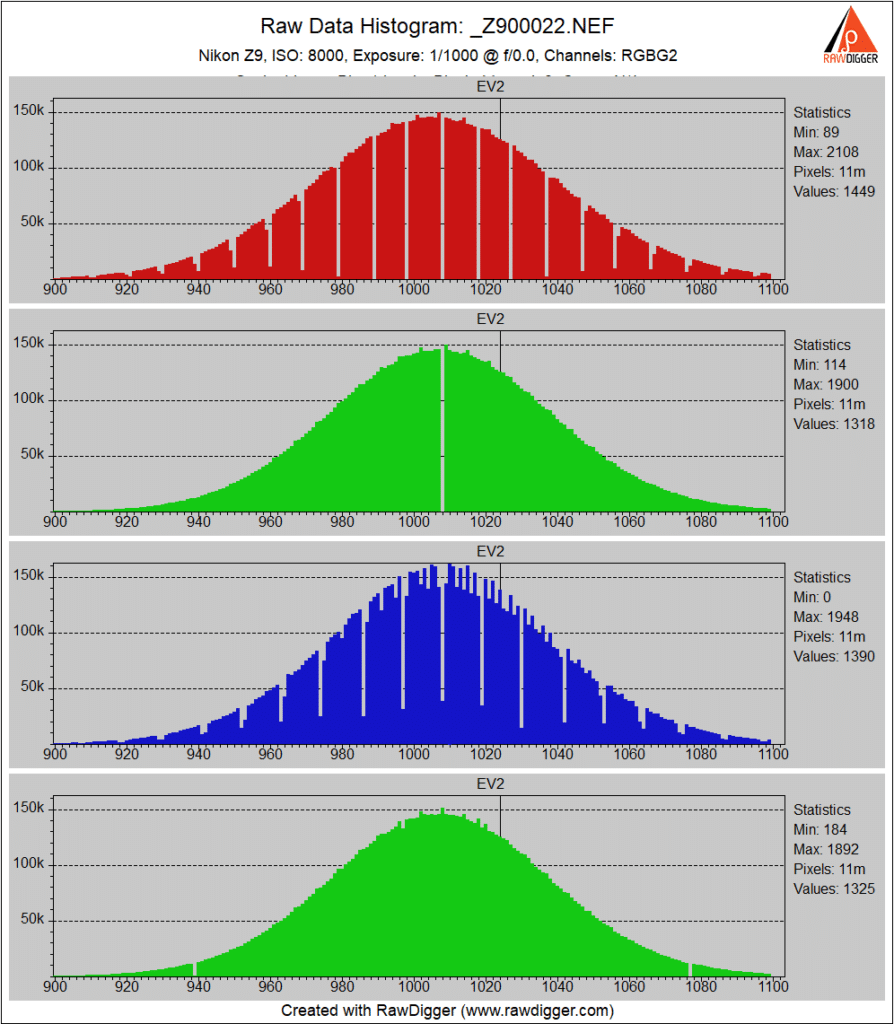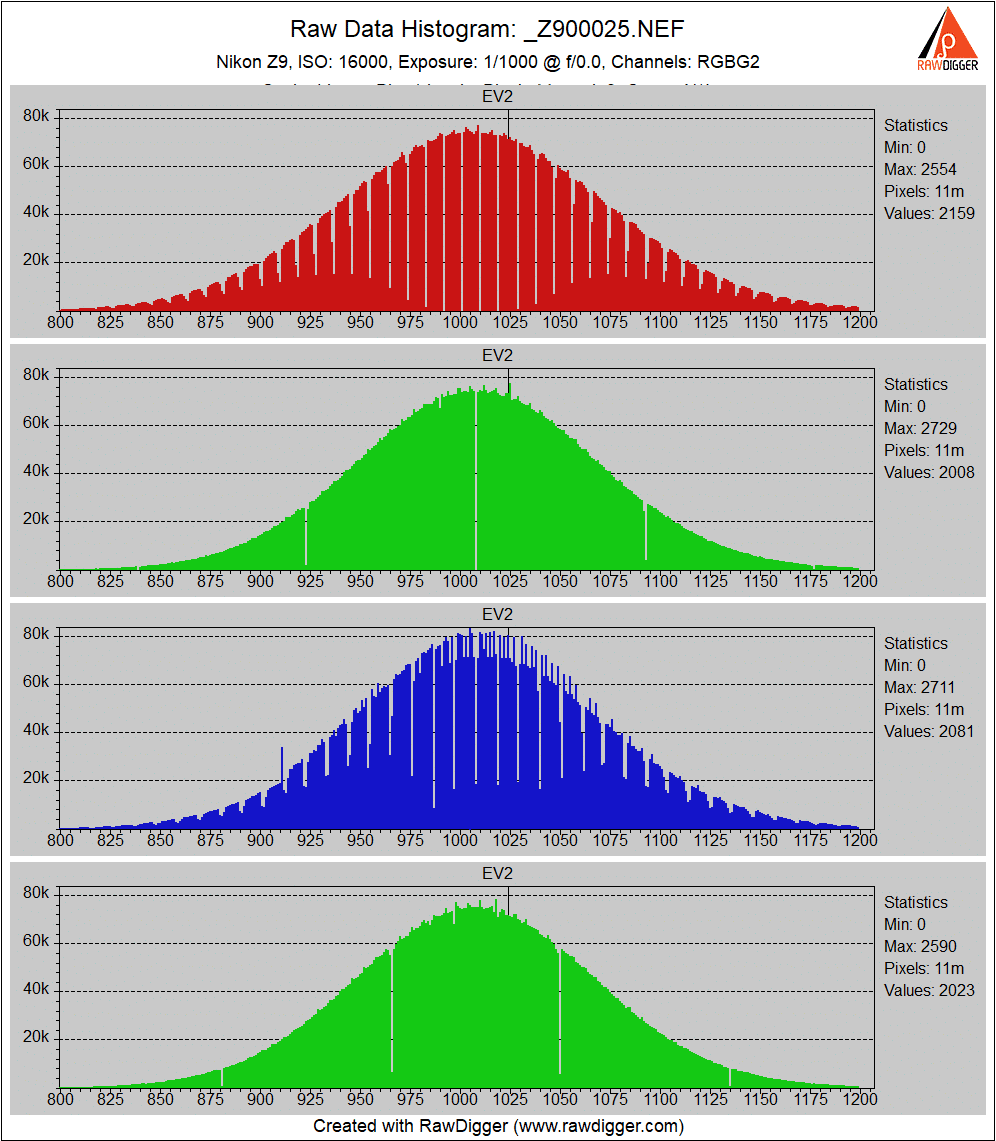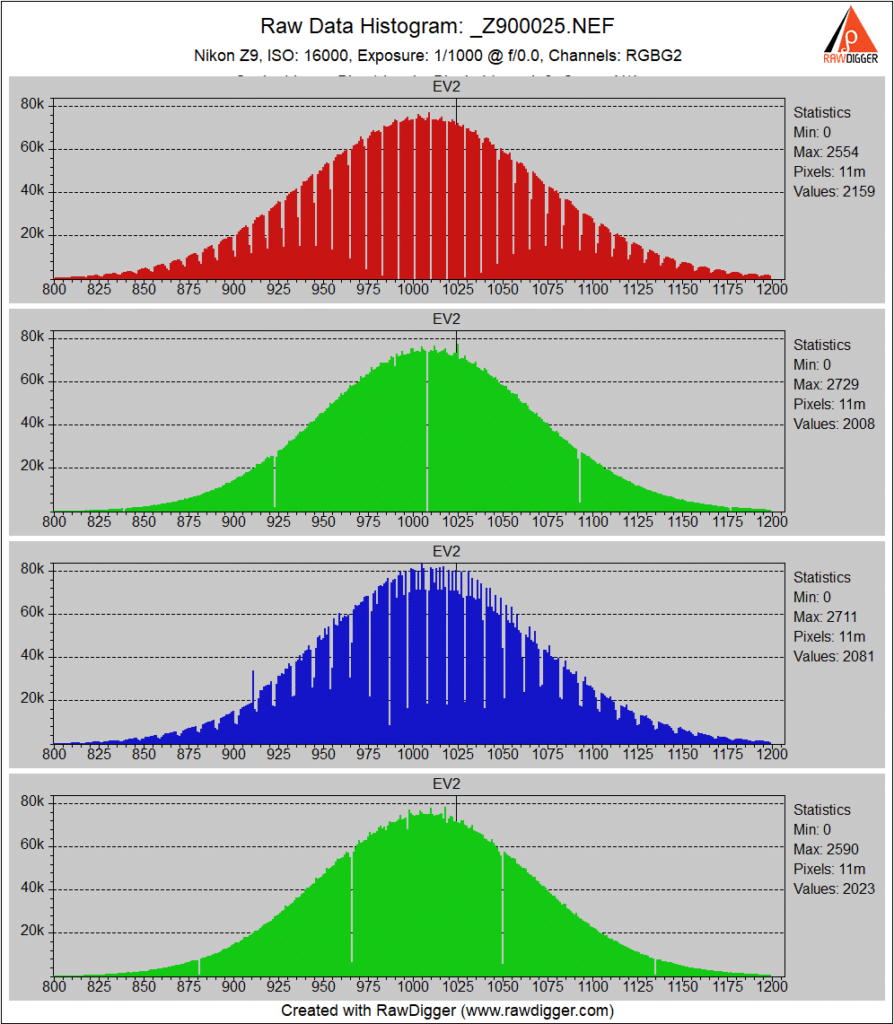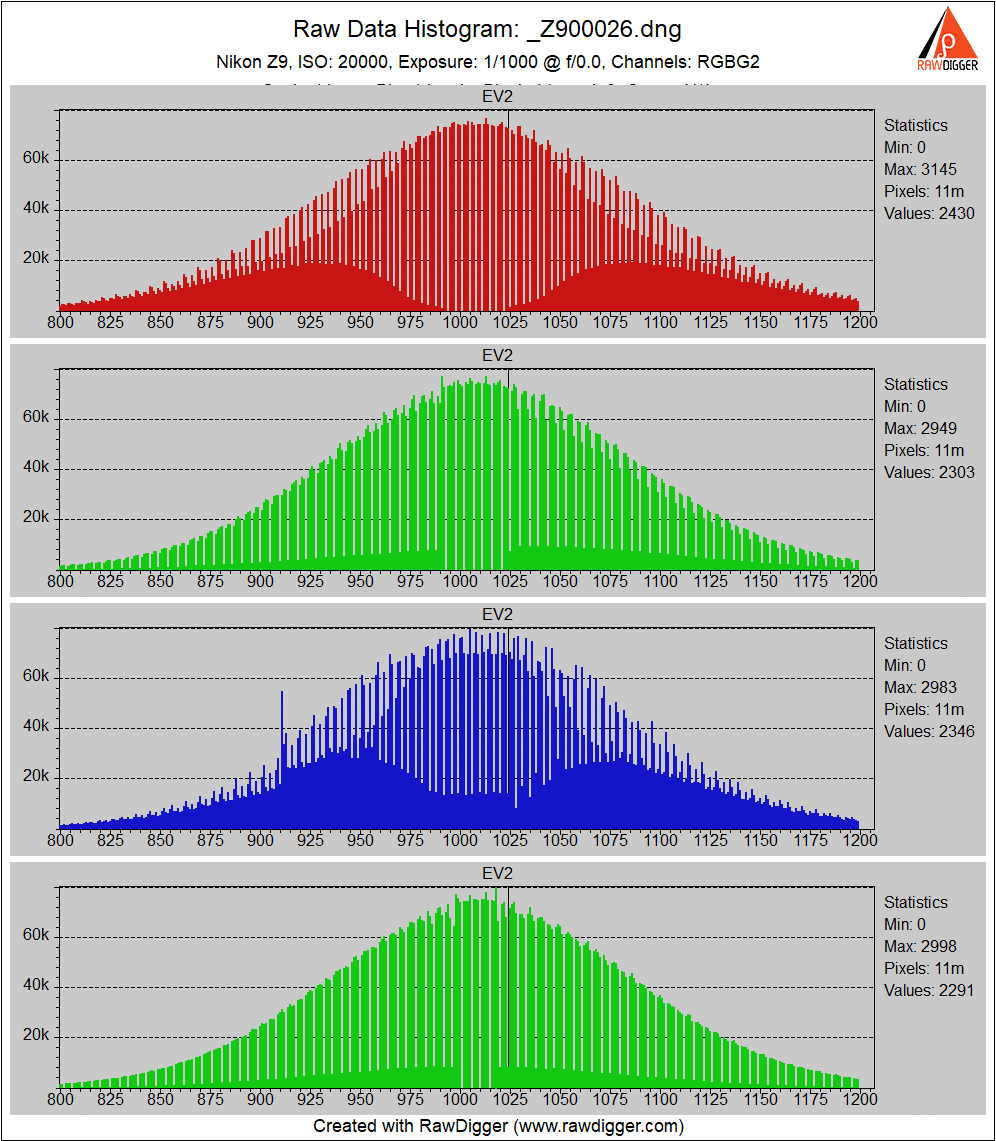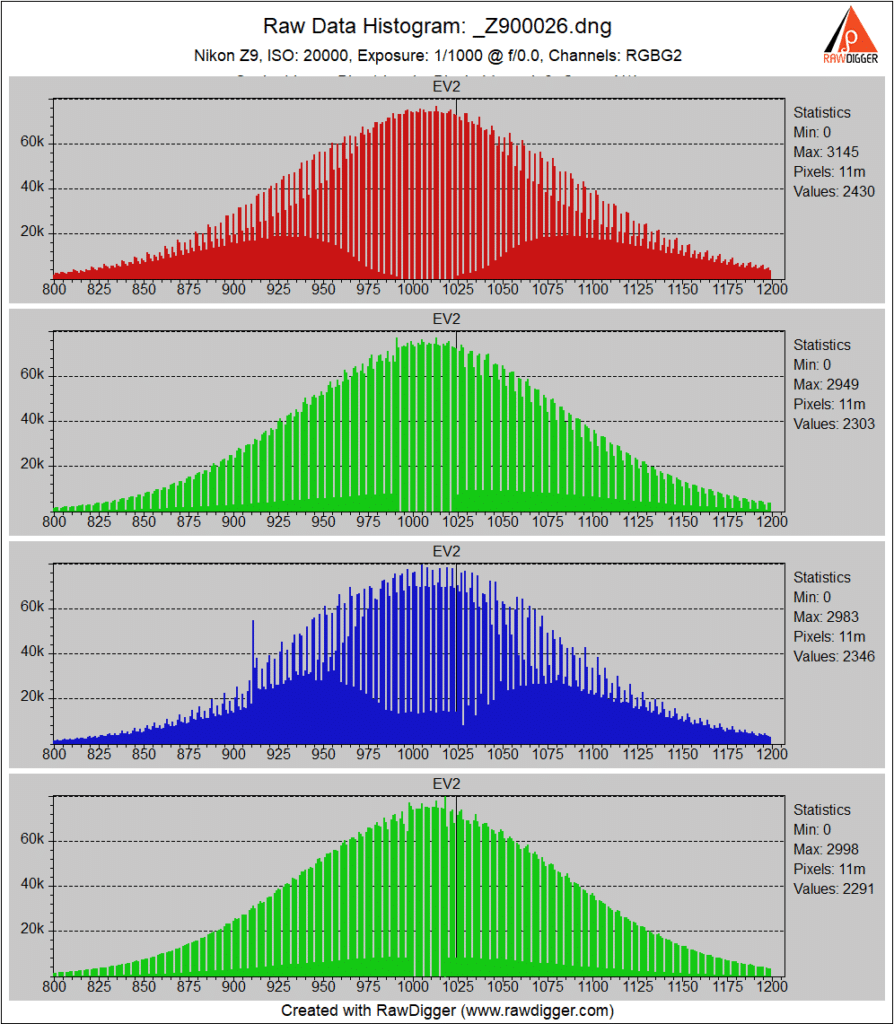 At ISO 20000, we see the first effects of scaling all the channels.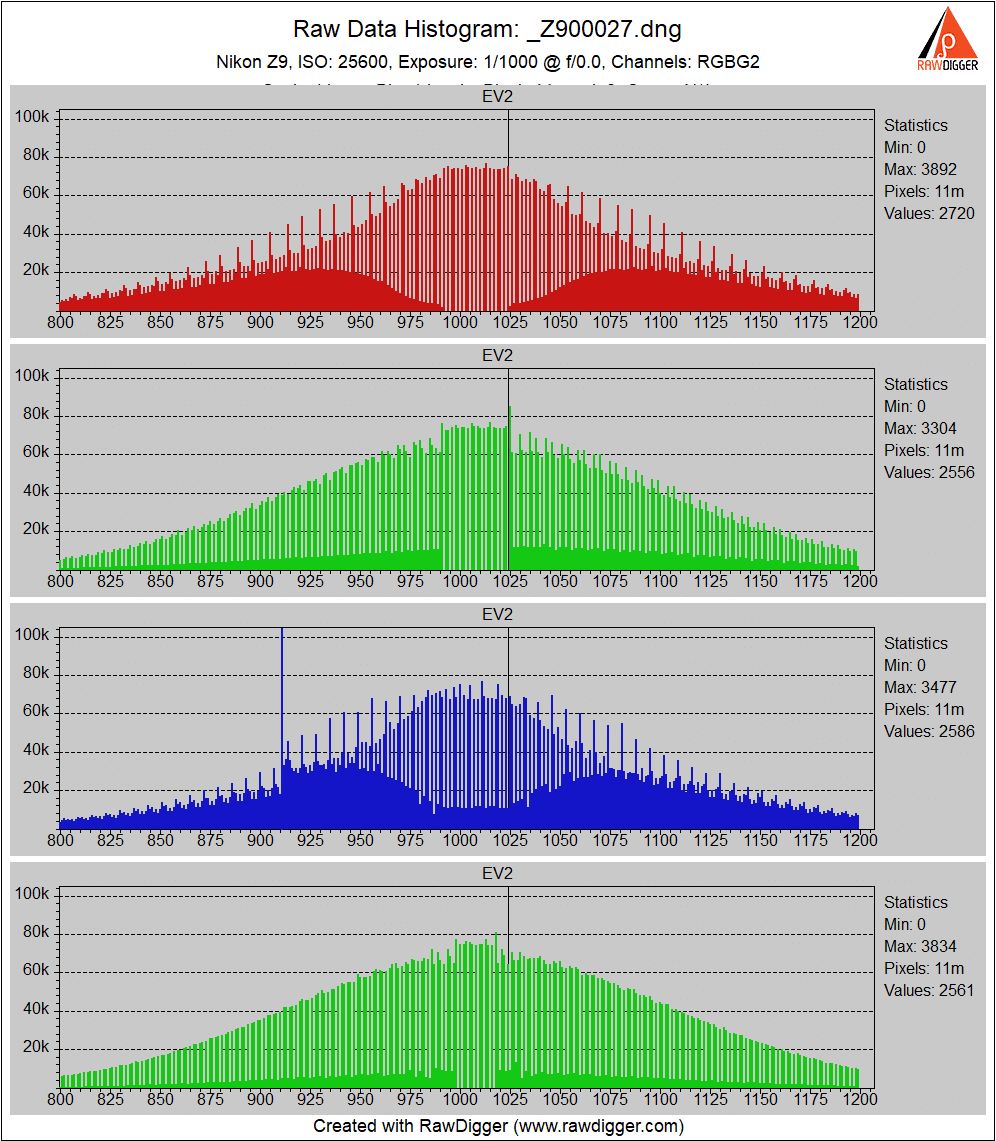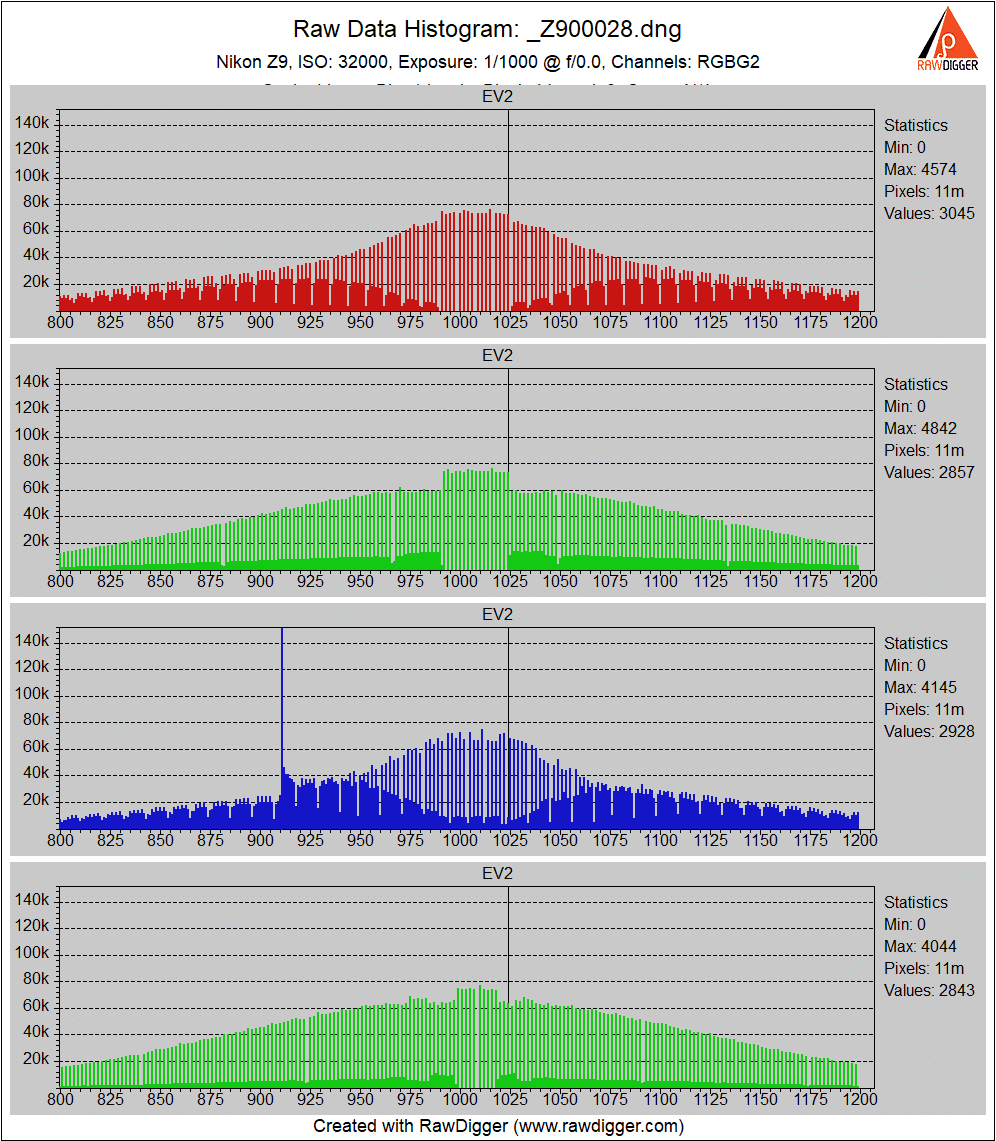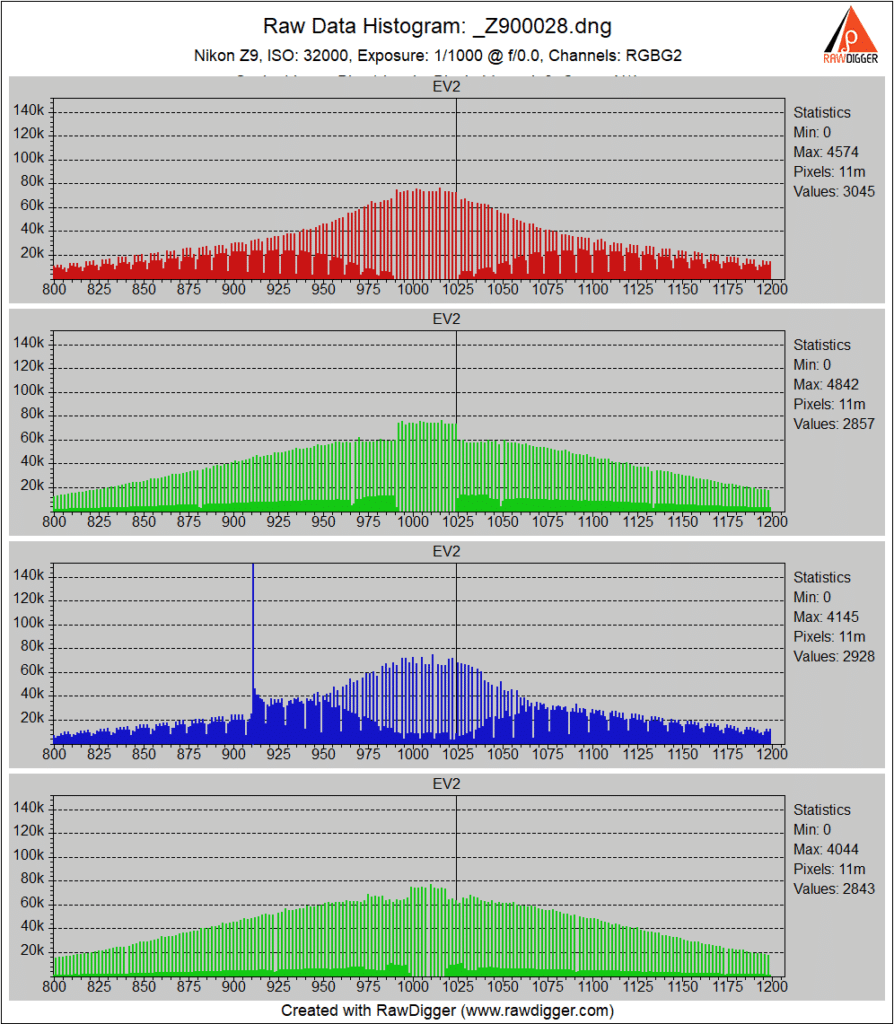 Based on the large amount of digital scaling at ISO 20000 and above, I wouldn't use those settings for making raw files unless I needed them to make the finder bright enough. This is good performance; the digital trick don't start until the ISO gets really high.