This is one in a series of posts on the Nikon Z9. You should be able to find all the posts about that camera in the Category List on the right sidebar, below the Articles widget. There's a drop-down menu there that you can use to get to all the posts in this series; just look for "Z9".
One of the things that I do with a new camera to suss out how much spatial filtering exists is run a dark-field series at ISO 1000 at all timed shutter speeds. I did that today with the Z9, using single shot shutter mode, and 14-bit losslessly compressed raws. I'll present the result as engineering dynamic range (EDR) for each of the four raw channels.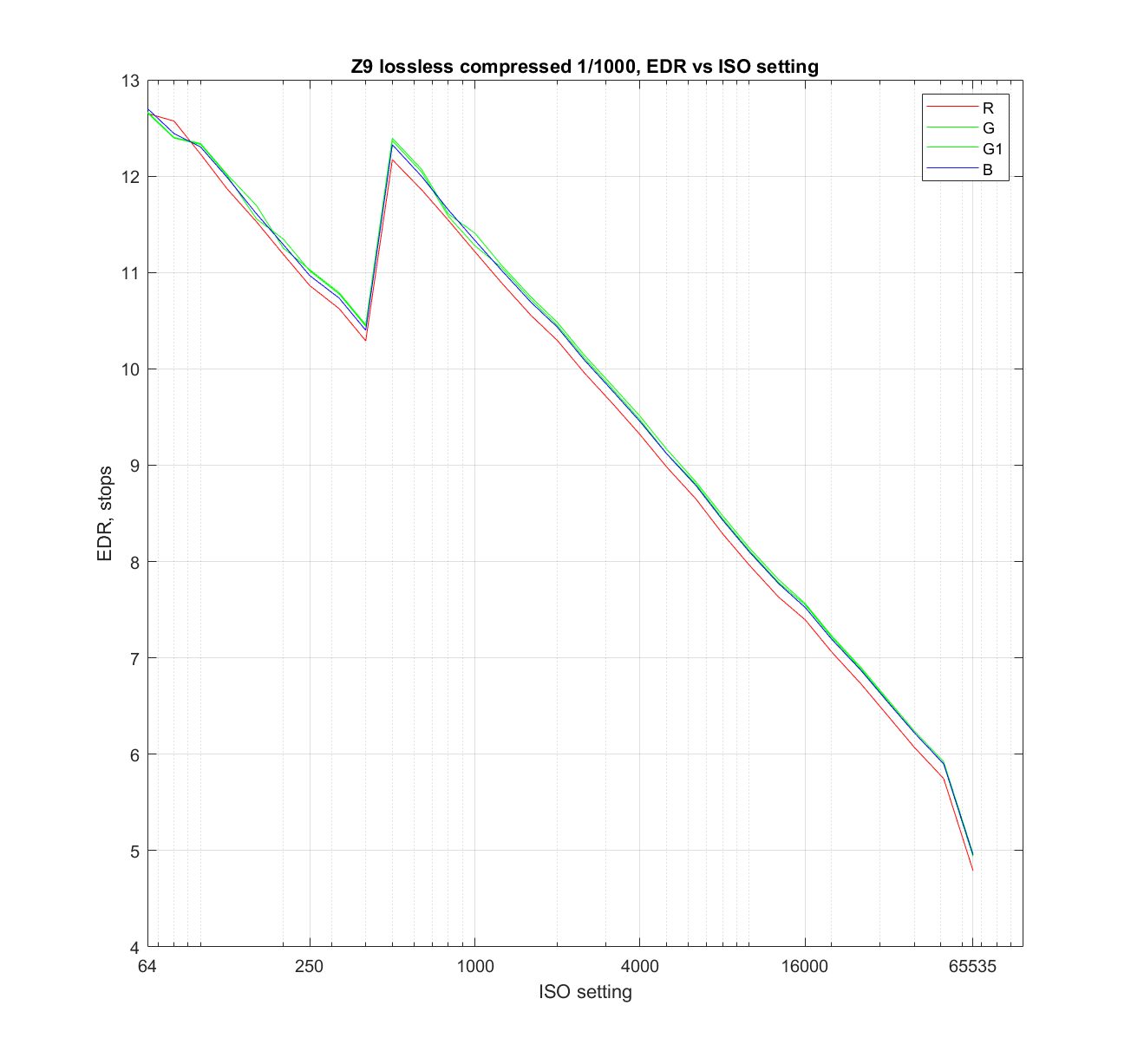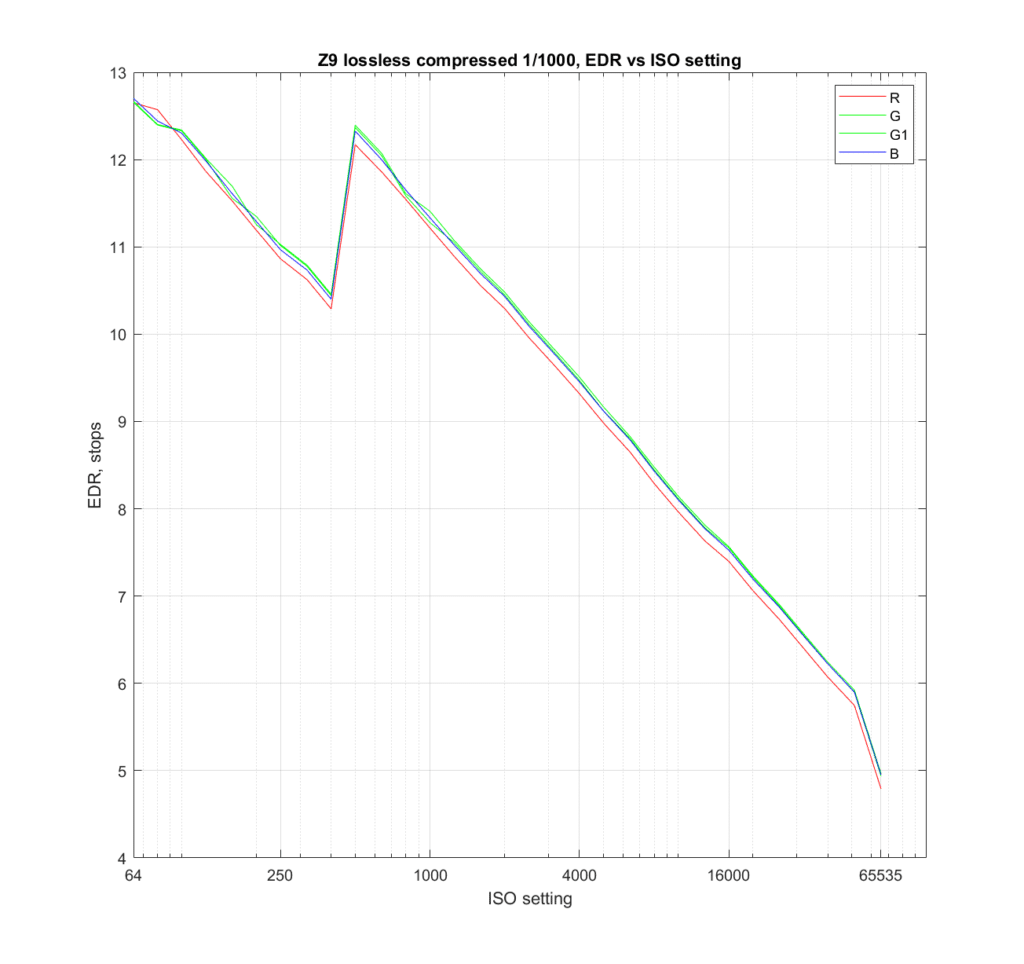 The red channel doesn't have quite the dynamic range that the green channels do, and that's because of Nikon's white balance prescaling. This is a camera calibration technique that multiplies the red and blue channel counts by numbers that are burned into the camera at the factory. I think this is a brain-dead way to do this calibration; it would be more flexible to write the numbers into the metadata and do the multiplications in postproduction. But nobody asked me. At least the blue channel is not as affected as it  usually is in Nikon cameras.
Here's the same set of curves for the Z7: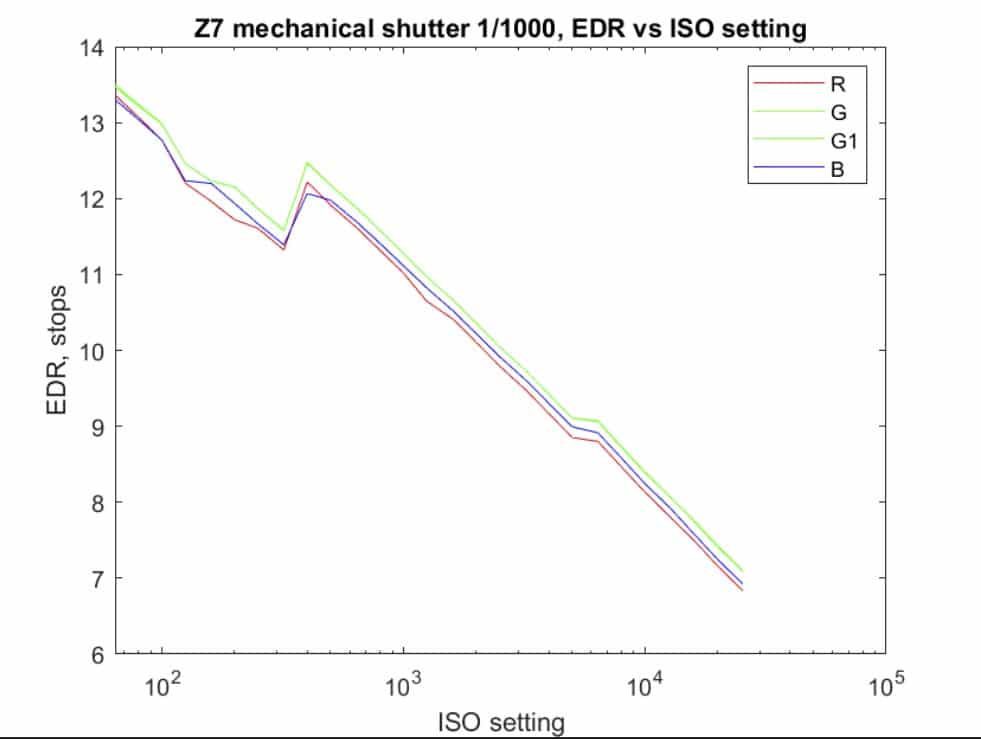 The Z7 has about 2/3 of a stop more base-ISO EDR than the Z9, but is about the same at the upper end of the ISO range.
Here's a direct comparison: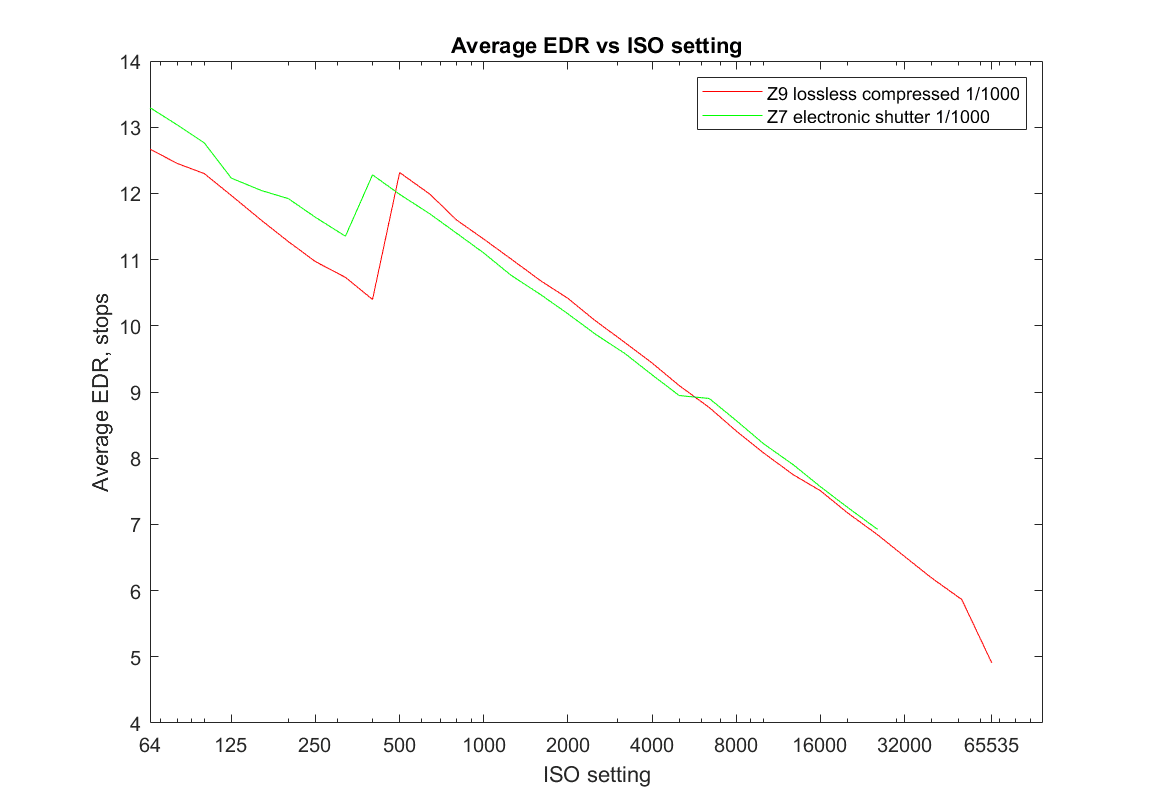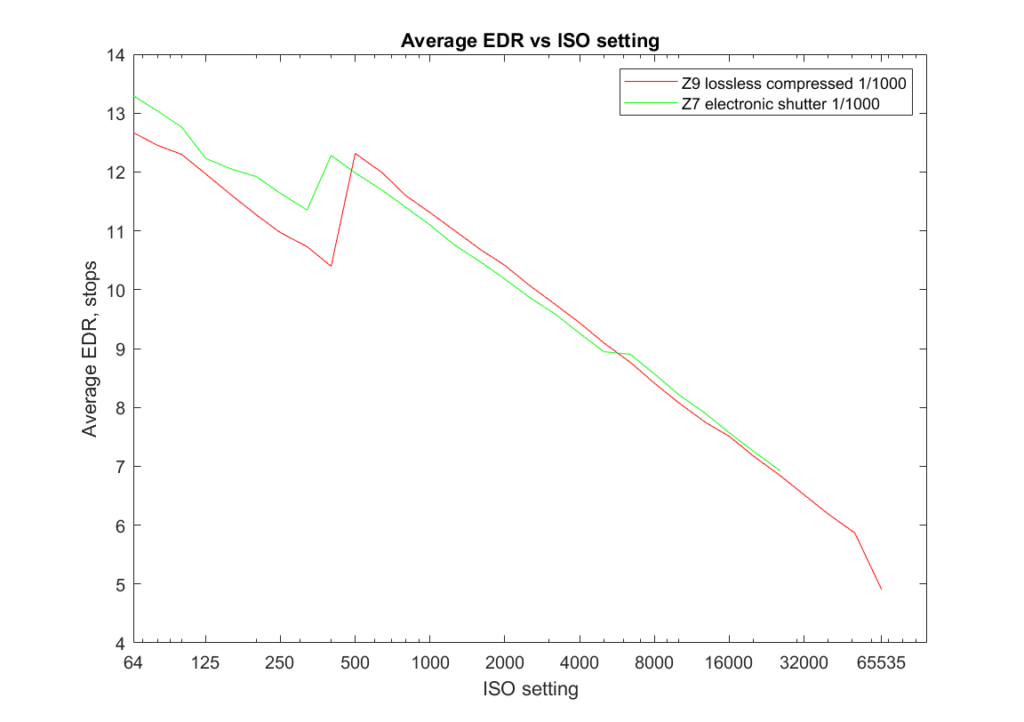 The Z9's High Efficiency format does not affect EDR: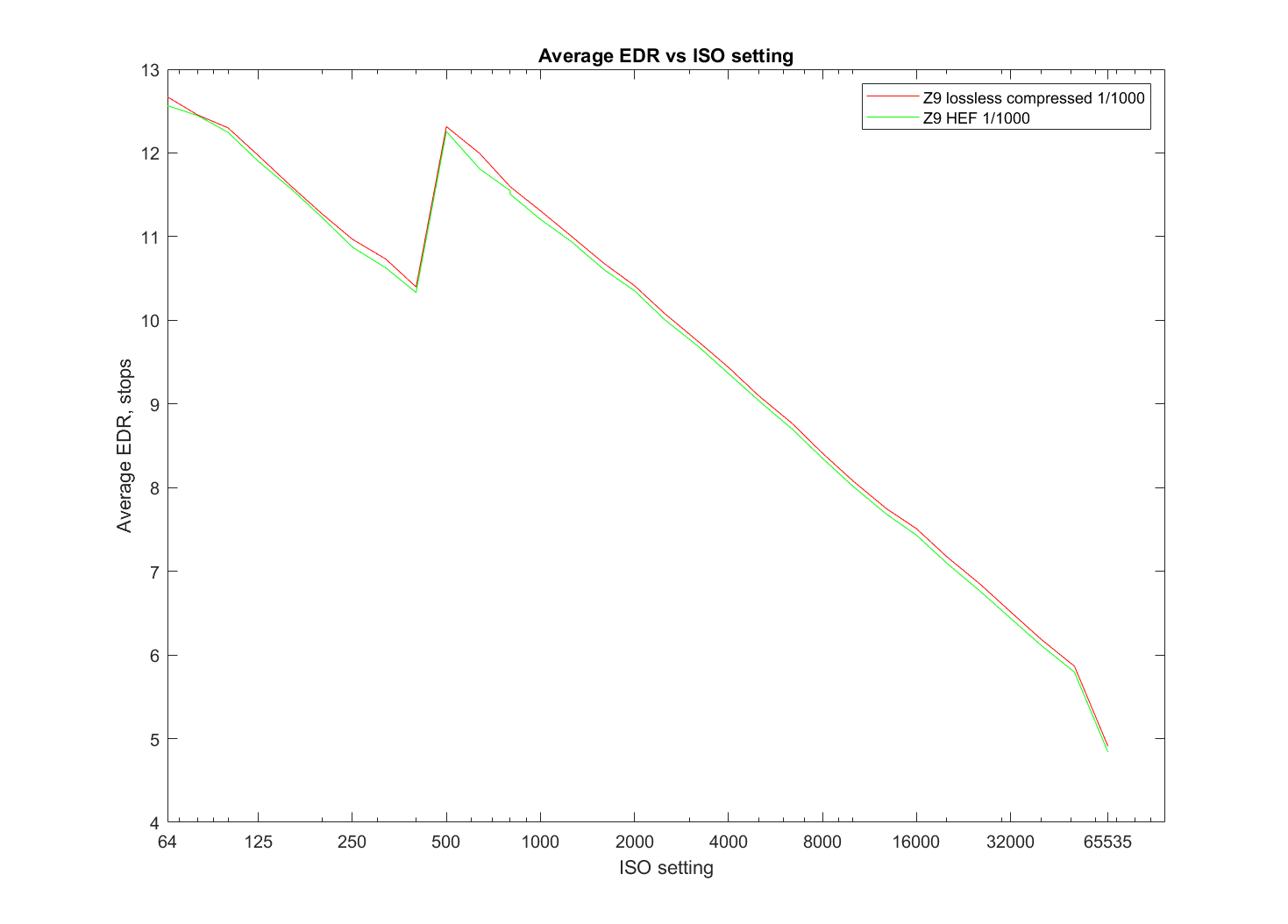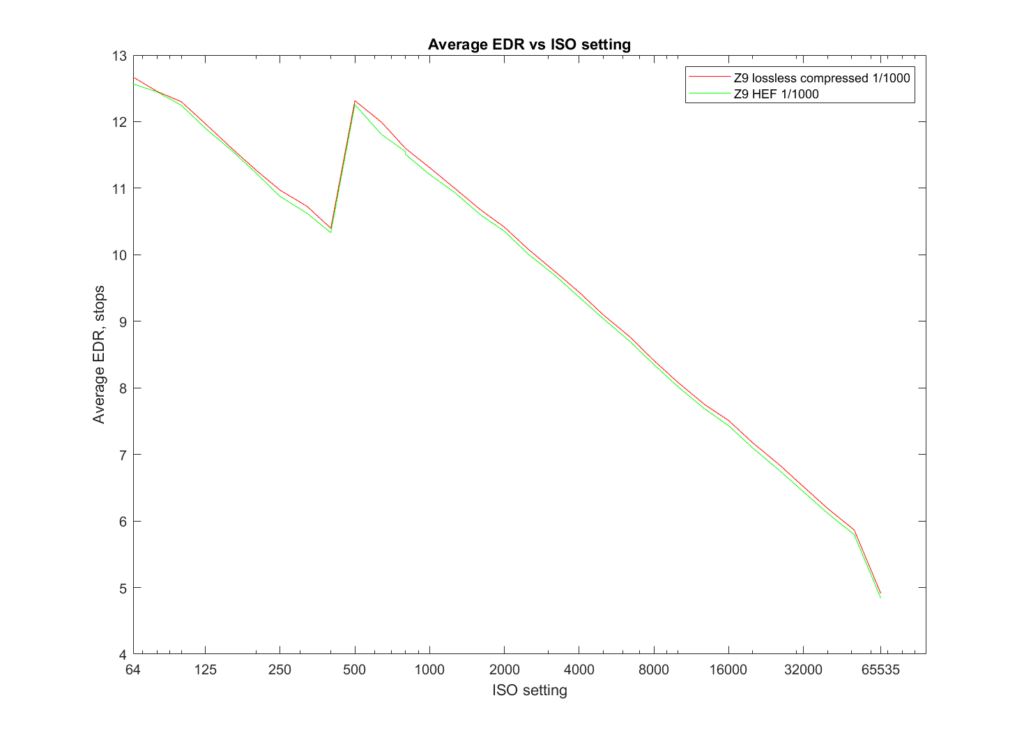 Neither does HEF*: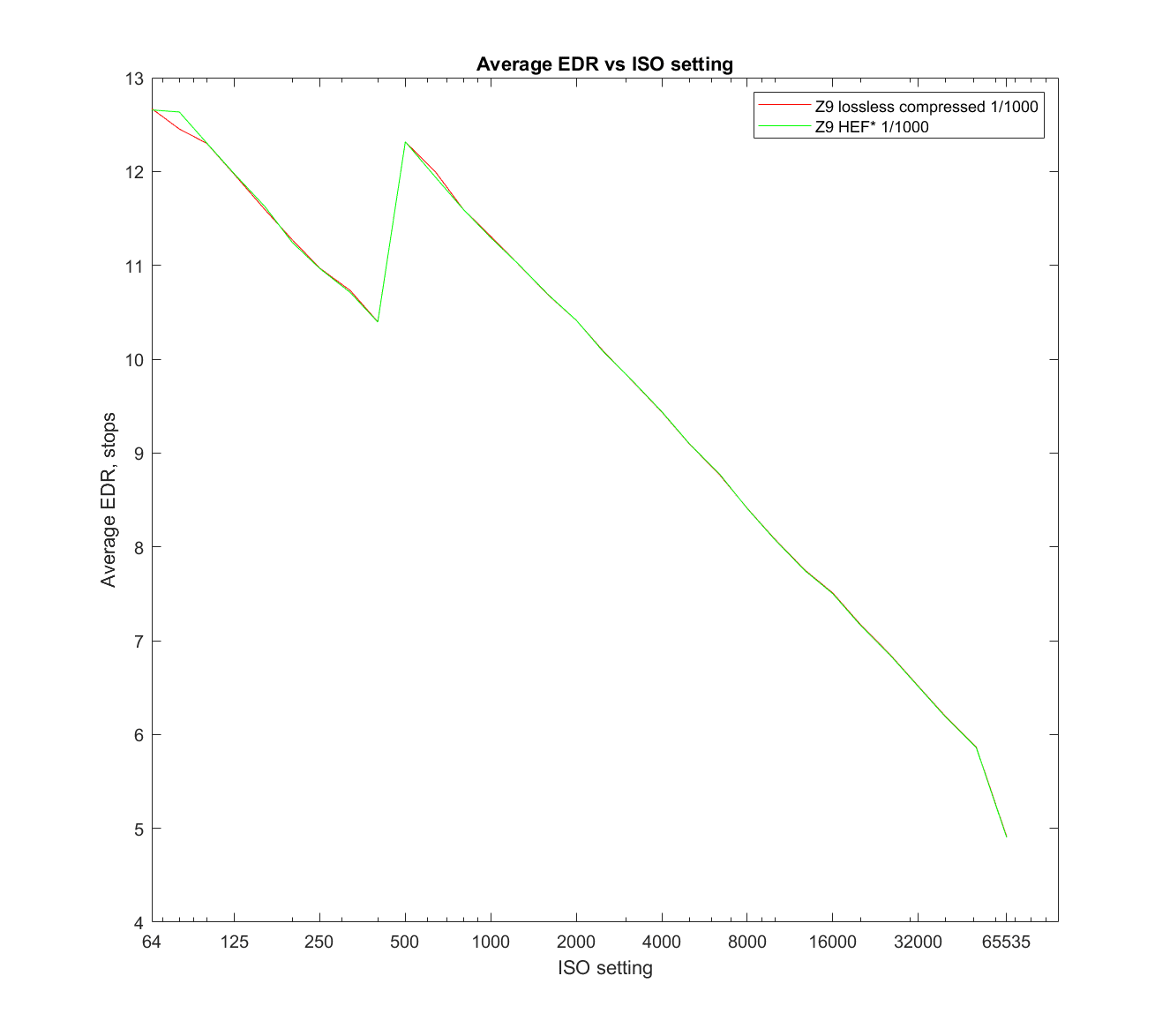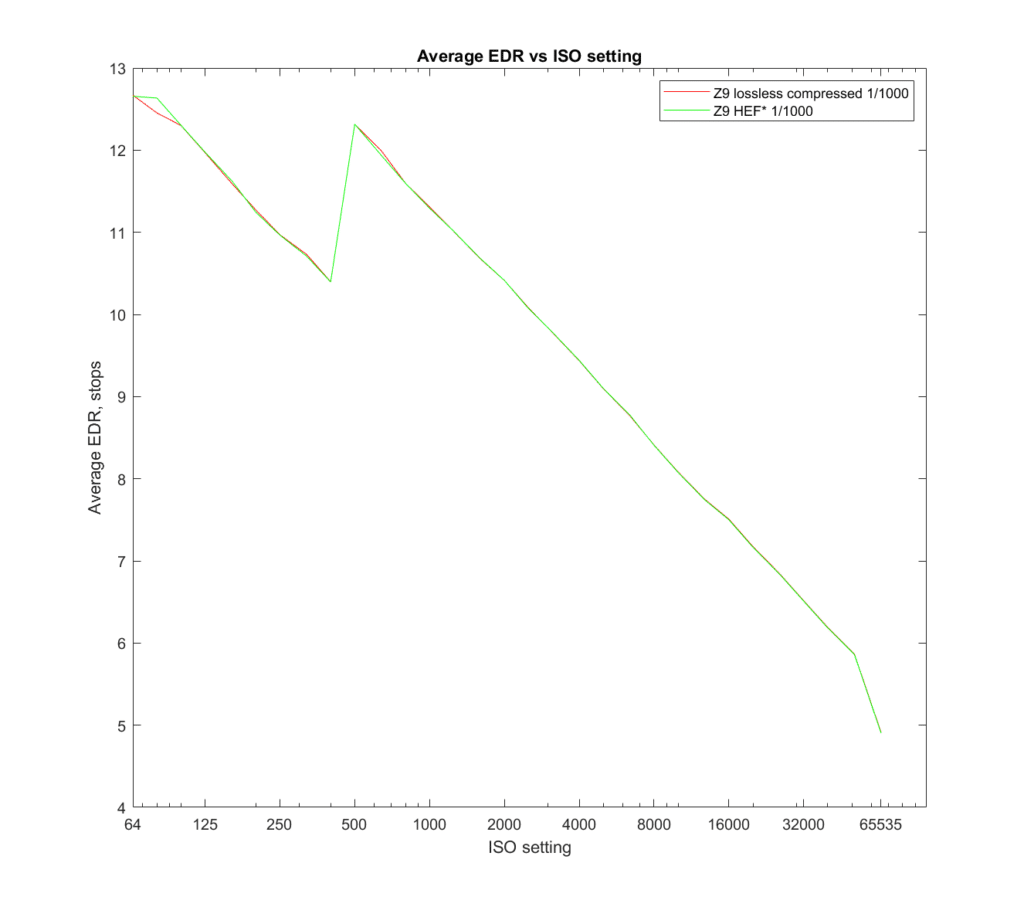 Here's a plot of how the EDR varies with shutter speed with EFCS turned off.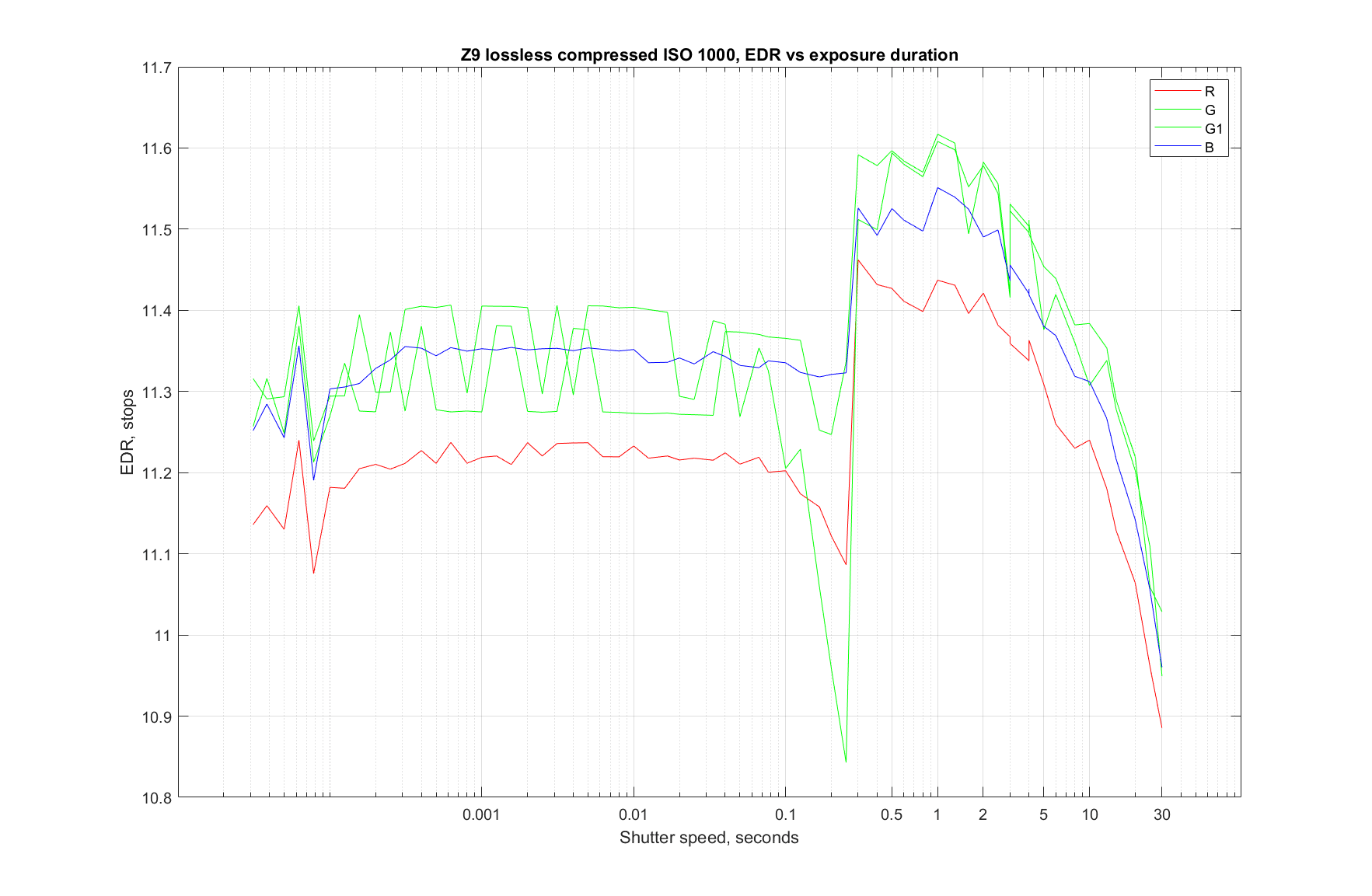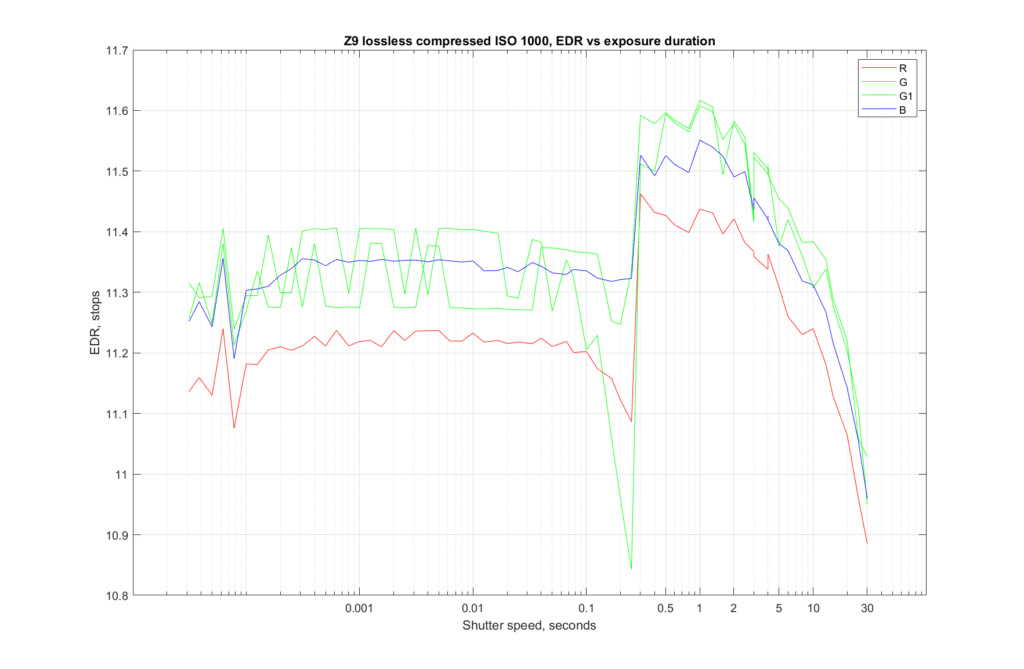 You can see that something happens at around half a second that raises the EDR. Probably some kind of digital signal processing: I'll be looking at that. As the shutter speeds get longer, the EDR drops because of dark current.