This is one in a series of posts on the Nikon Z9. You should be able to find all the posts about that camera in the Category List on the right sidebar, below the Articles widget. There's a drop-down menu there that you can use to get to all the posts in this series; just look for "Z9".
In the previous post, I reported on the way that engineering dynamic range (EDR) varies with shutter speed on the Nikon Z9, and found evidence of low pass idgital filtering starting at the transition from 1/4 to 1/3 second, and continuing for longer exposures. Those tests were performed with long exposure noise reduction (LENR) turned off. I wondered what would happen with LENR turned on.
Here it is: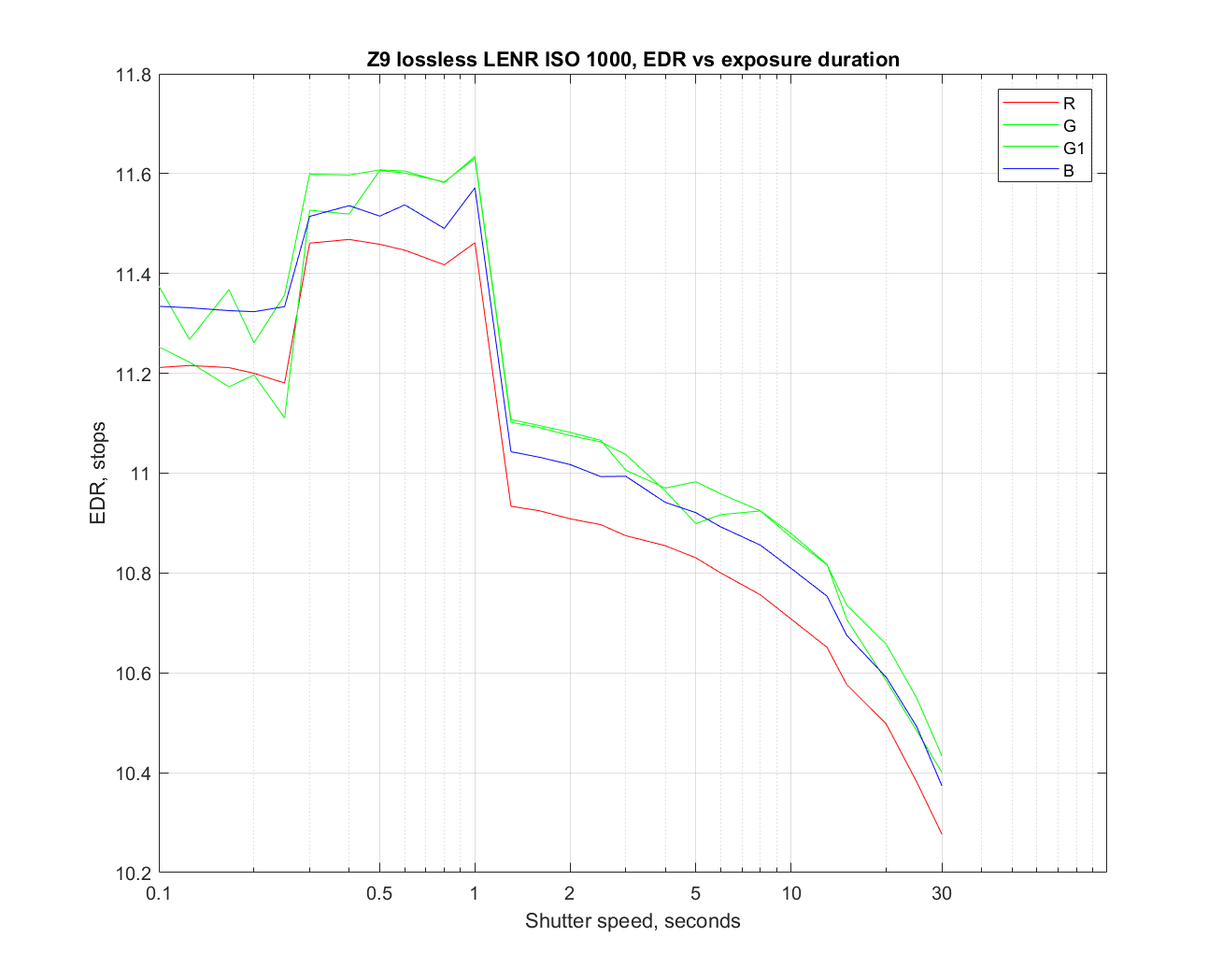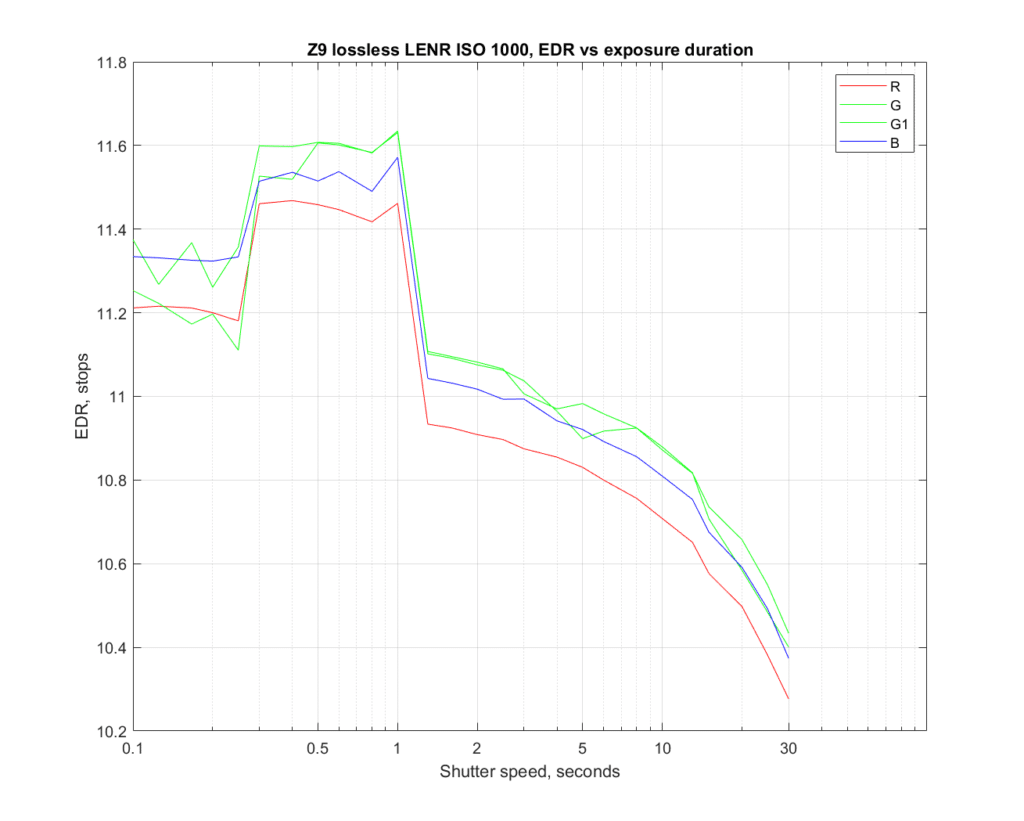 We se the same increase in EDR at 1/3 second that we saw with LENR turned off. Then, at 1.3 second and longer, where the camera begins to subtract a second exposure, we see a reduction in EDR.
How come? Isn't LENR supposed to reduce noise?
Well, only sort of. LENR reduces noise that is the same from frame to frame. If the noise in one frame is uncorrelated with the noise in the next frame, LENR actually multiplies the noise by 1.4. It looks like most of the Nikon Z9 noise is uncorrelated from frame to frame.