This is one in a series of posts on the Nikon Z9. You should be able to find all the posts about that camera in the Category List on the right sidebar, below the Articles widget. There's a drop-down menu there that you can use to get to all the posts in this series; just look for "Z9".
I wondered if the 12-row blocked readout in the Nikon Z9 caused visible artifacts with ordinary household LED lighting. I set the Z9 shutter speed to 1/32000, which is the worst case, put a 105/1.4 on the camera, and aimed it at my usual 120 Hz LED. I made a bunch of images, and didn't see any problems. Here's an example: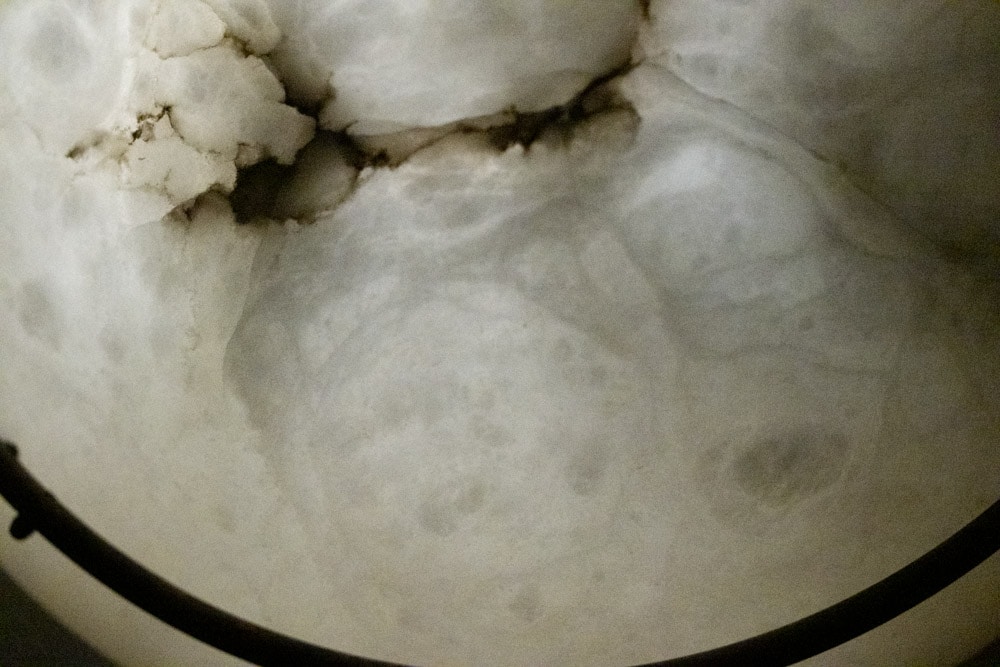 I'm guessing that the phosphors in the LED lights have enough persistence to smooth over the transitions. I would expect difficulty with the LED lights that mix colors by using various wavelength LEDs with no phosphors.