This is a continuation of a series of posts on the Sony a7III.   You should be able to find all the posts about that camera in the Category List on the right sidebar, below the Articles widget. There's a drop-down menu there that you can use to get to all the posts in this series; just look for "a7III".
There was a recent posting to the effect that the spatial filtering (aka "Star Eater") present in many a7x cameras and firmware releases at shutter speeds of longer than 3.2 seconds has been "fixed" in the a7III. The spatial filtering is different, but it has not disappeared.
Here are the spectra of 600-pixel central crops from dark field images made with the a7III at ISO 1000 at various shutter speeds using EFCS, and single shot shutter mode, and asking the camera to write uncompressed raw files.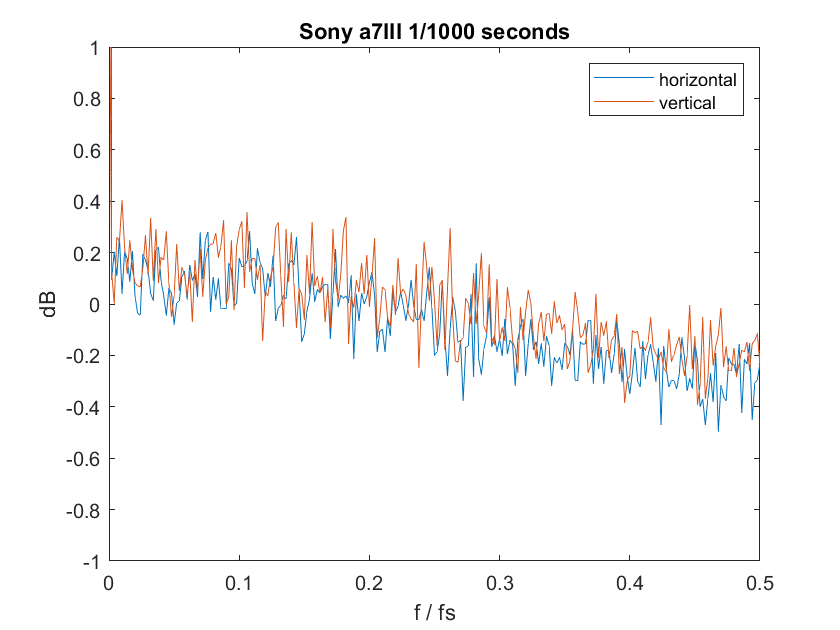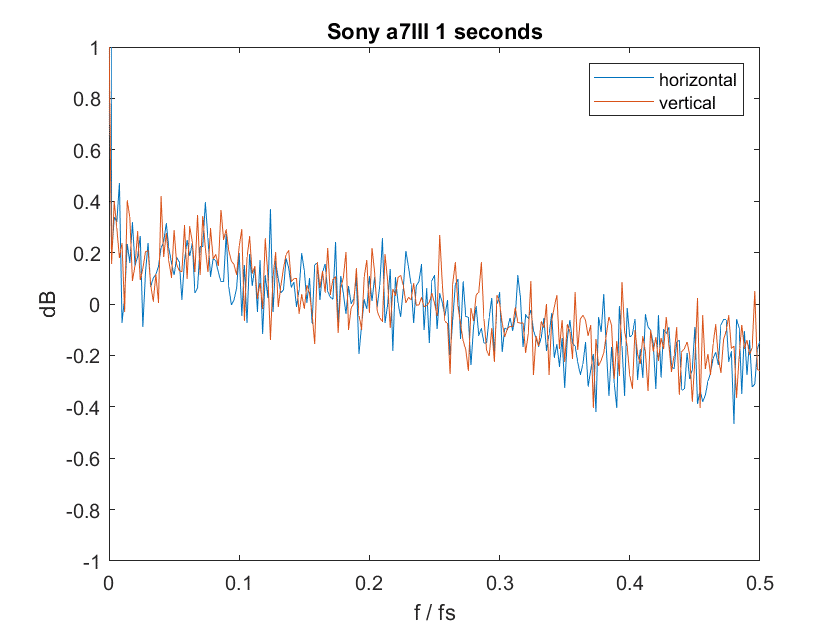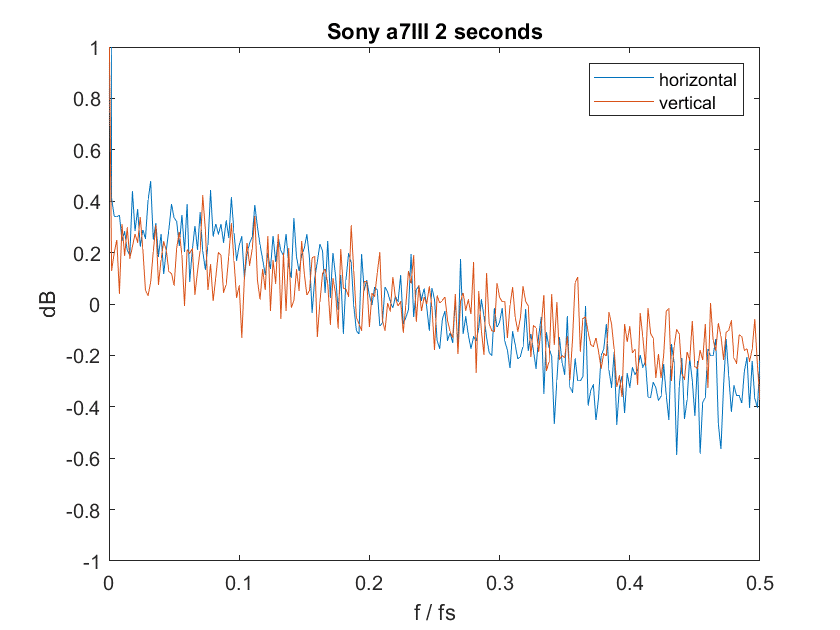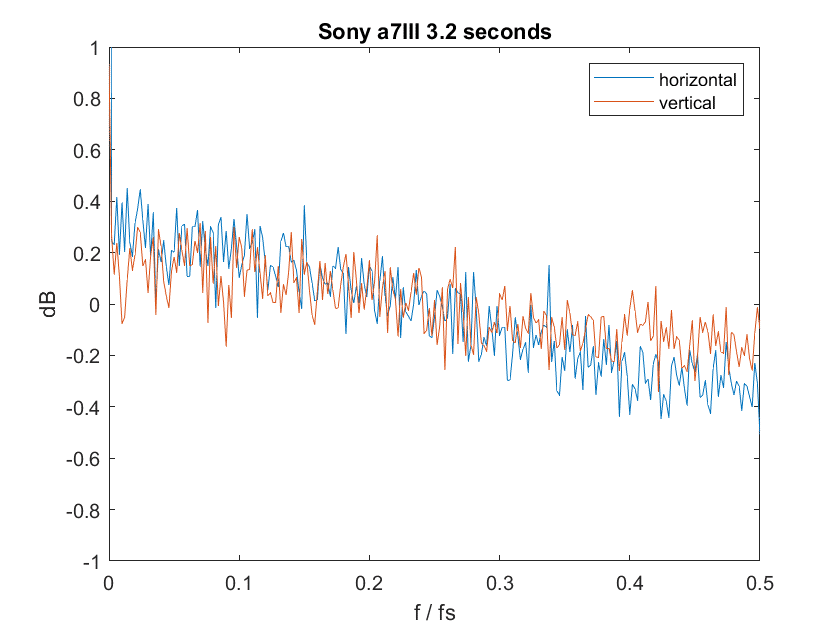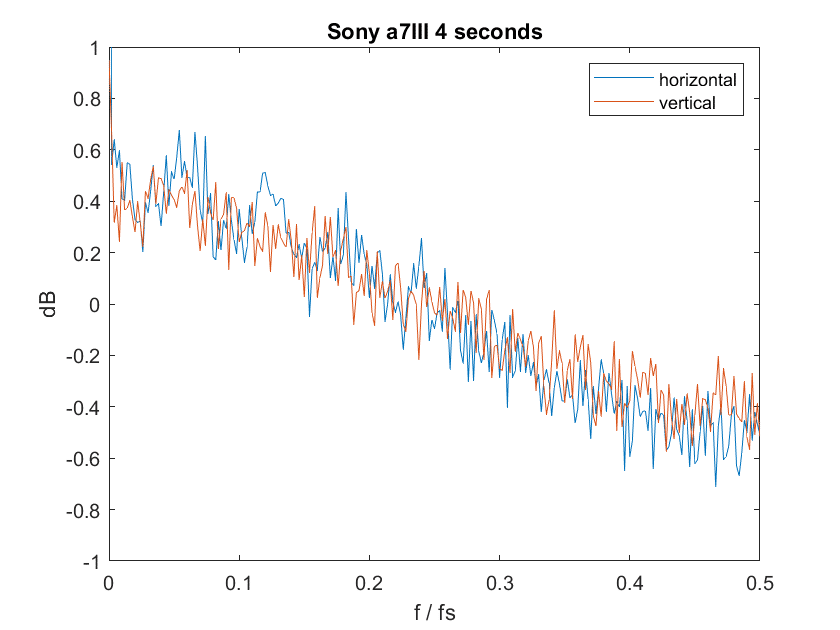 What is clear is that there are differences. Former cameras exhibited flat response at 3.2 seconds and longer, whereas with the a7III there is roll-off visible even at 1/1000 second. The roll-off is pretty much the same until 4 seconds, where it gets worse.