This is a continuation of a series of posts on the Fuji GFX 50S.   You should be able to find all the posts about that camera in the Category List on the right sidebar, below the Articles widget. There's a drop-down menu there that you can use to get to all the posts in this series; just look for "GFX 50S".
I have recently acquired the Fuji 250 mm f/4 G-mount lens and will be reporting on it over the next week or two.
The first thing I do when I get a new lens is to make sure I have a good copy by following the procedure described here. I lined myself up 47 meters from the target with the lens on a GFX 50S and the lens mounted to an Arca Swiss C1 head which was, in turn, mounted to a set of RRS heavy-duty (the heaviest they make) legs. I set the ISO to 100, the lens wide open, the shutter speed to 1/4000, and the shutter mode to the electronic shutter. Here's a shot with the target centered.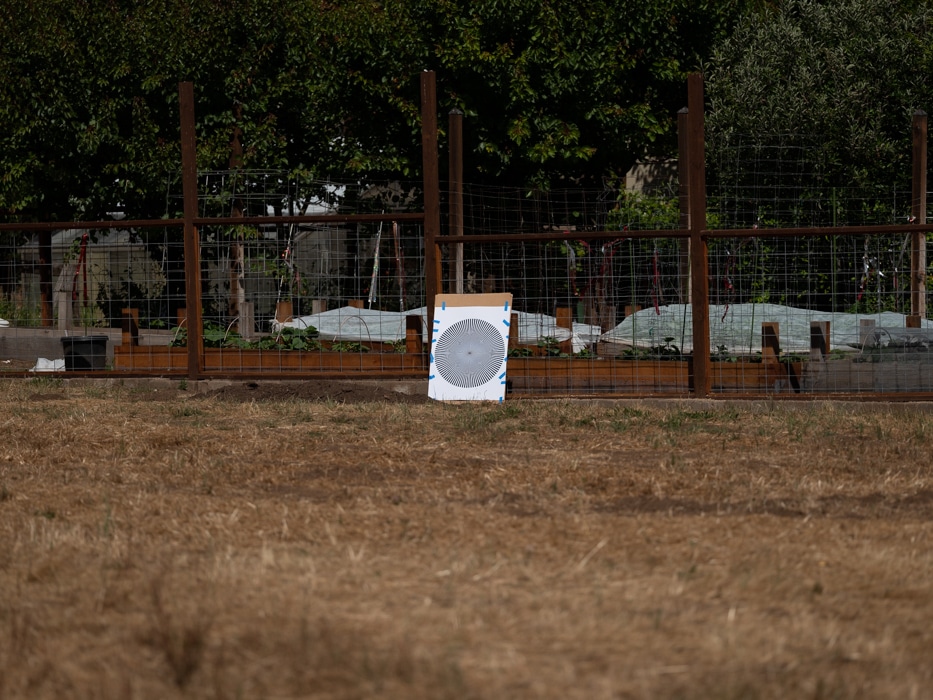 Now I'll show you 200% blowups of the center, sides, and corners, all positioned in a composite image so that you can see which shot came from which place.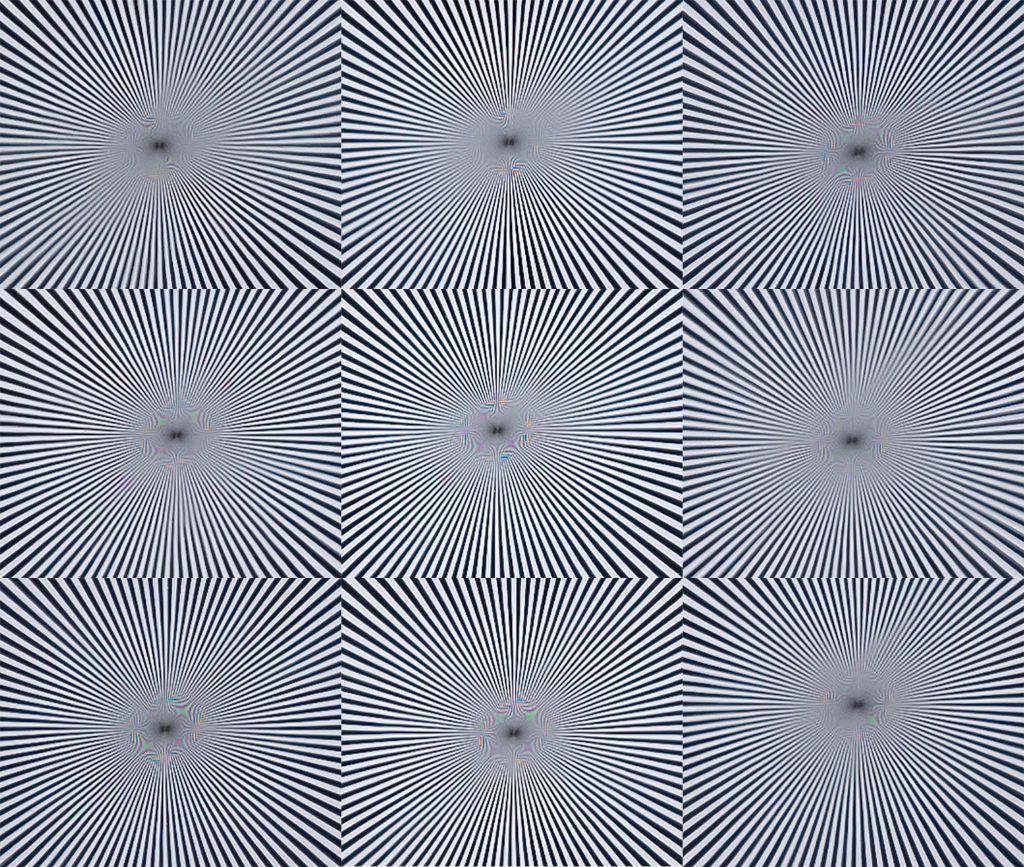 Here's another set of exposures: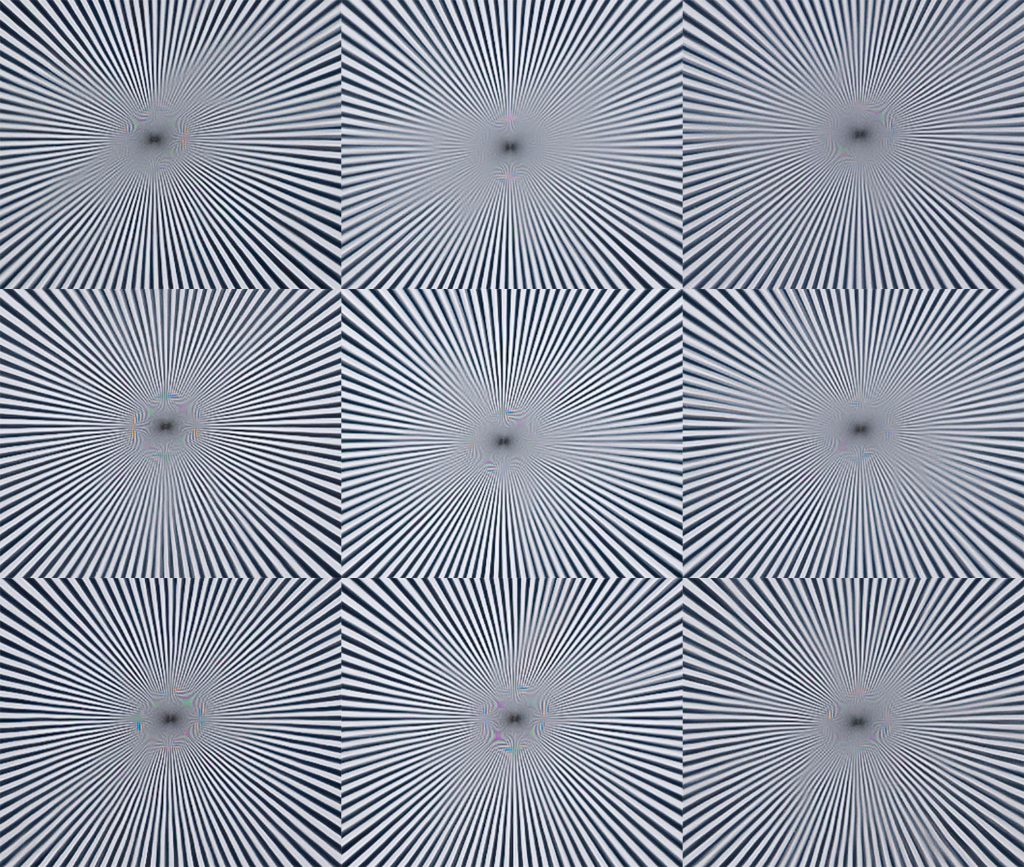 You can see that the lens is quite sharp and contrasty, with some minor issues in the upper left corner. Those won't affect normal photography, but I'll stay away from that corner in the tight crops to come.