Rishi Sanyal of DPR made some test exposures of a centrally-positioned circular light source with several cameras: the Sony a7III, a7RIII, a7II, a7SII, and a9. In all cases, he used a Sony 85/1.8 wide open. The exposure was set to expose the light source sufficiently far so as to generate a lot of flare.
I put shots from all the cameras through my Matlab code that detects PDAF striping. I used different options and parameters than I've used before, so data from this series of tests should be compared only with other data from the same test.
Here are the results of my visual test, which puts detected stripes in the raw G channel into the sRGB blue plane, and the results from the  raw G2 channel into the sRGB red plane,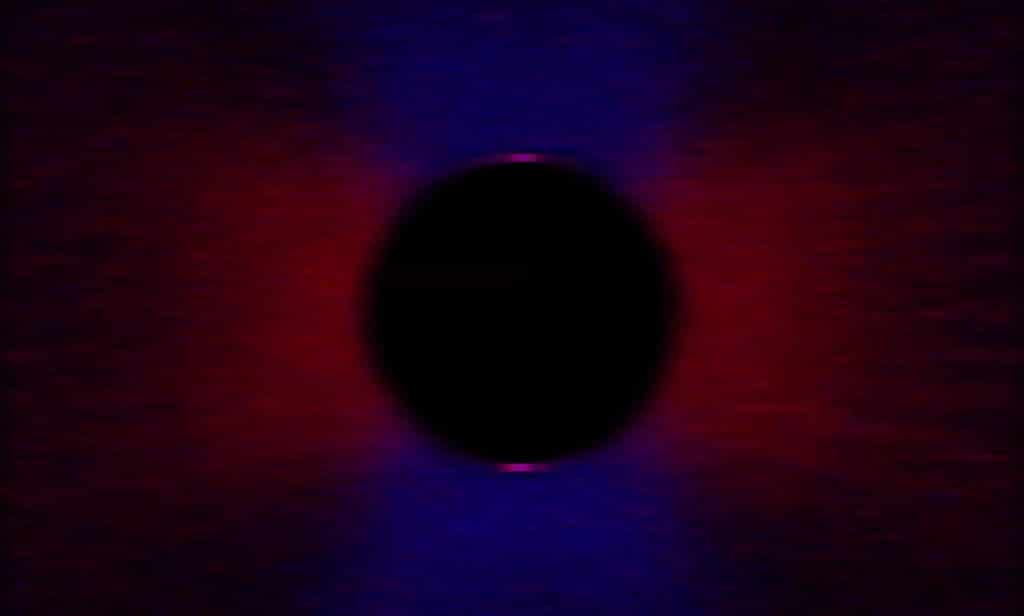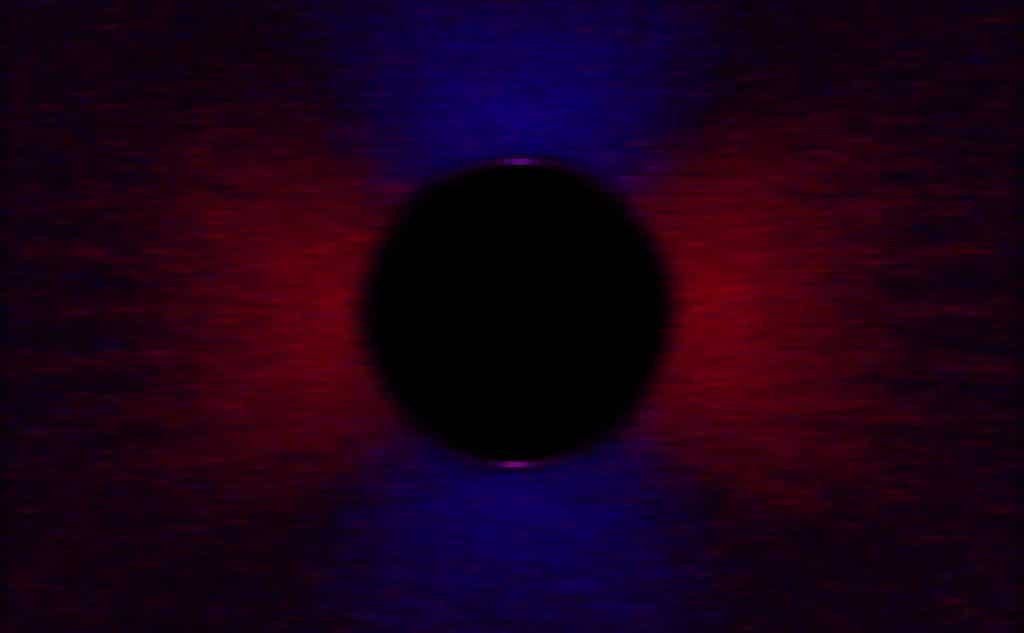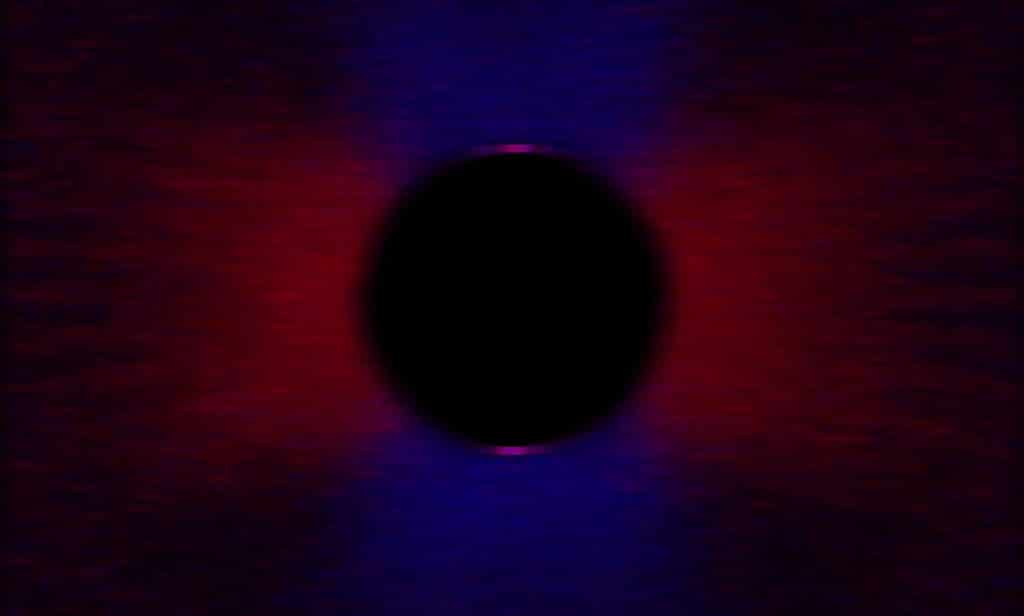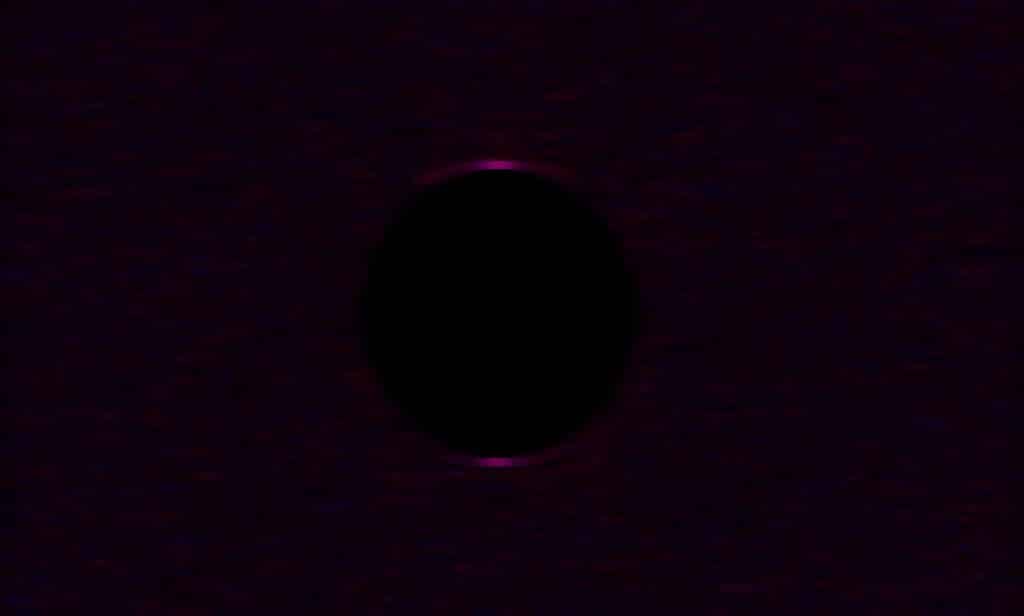 My conclusion: the a7III suffers from this defect about the same amount as the a7RIII and the a9, and a great deal more than the a7II and the a7SII. Since there have been few complaints (but not zero) about the a7RIII and a9 PDAF striping, I don't think this is a big deal.
We can be a bit more quantitative: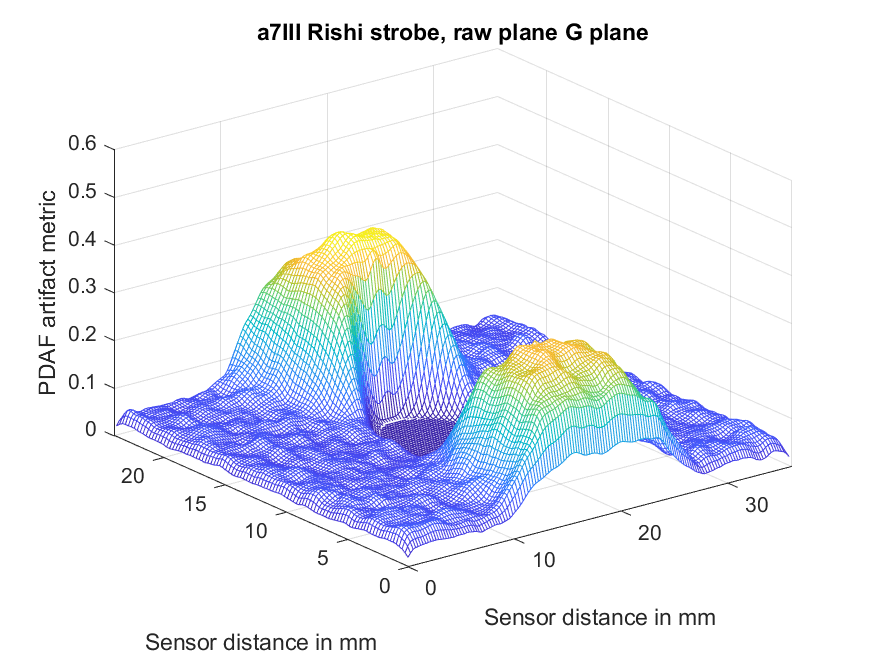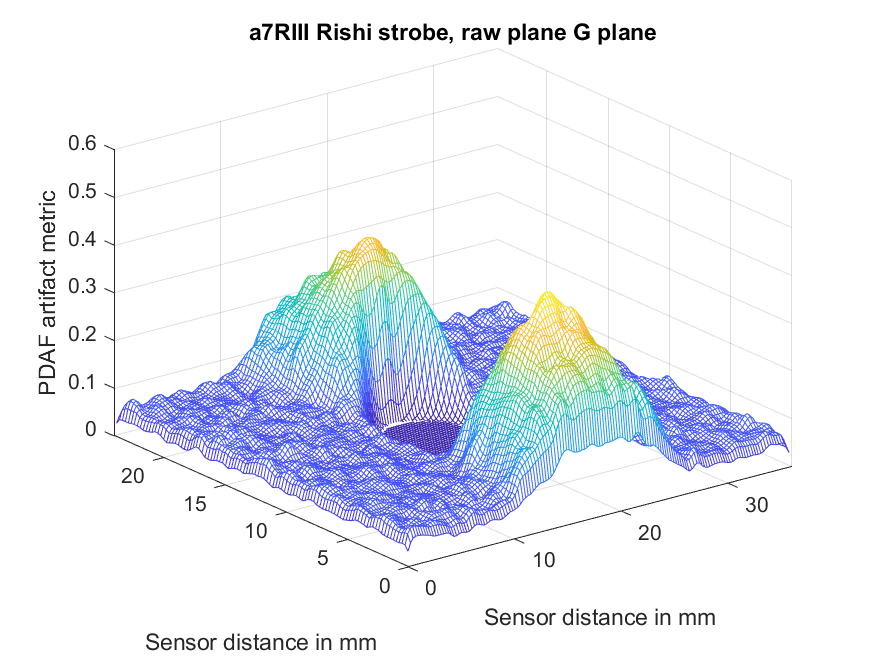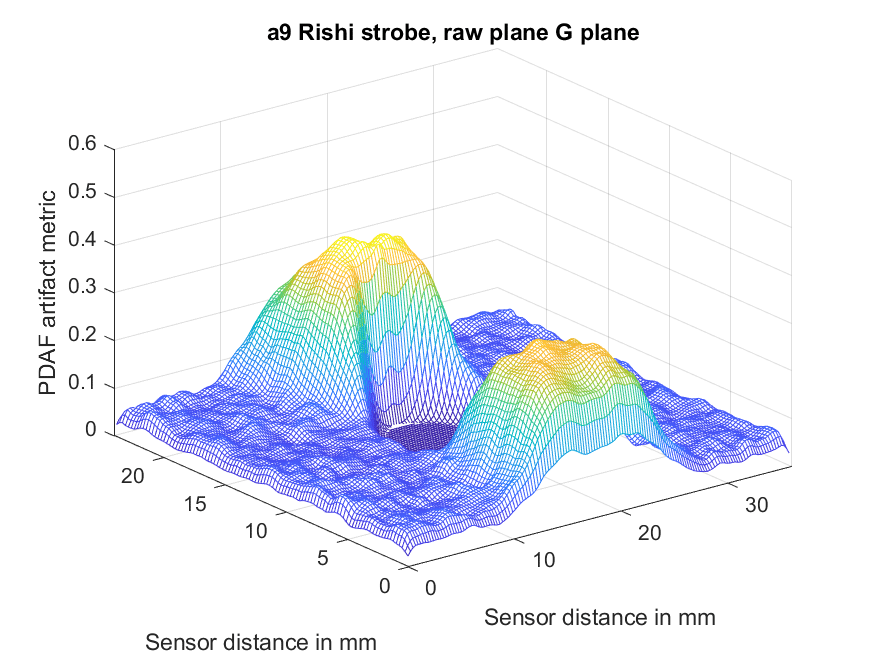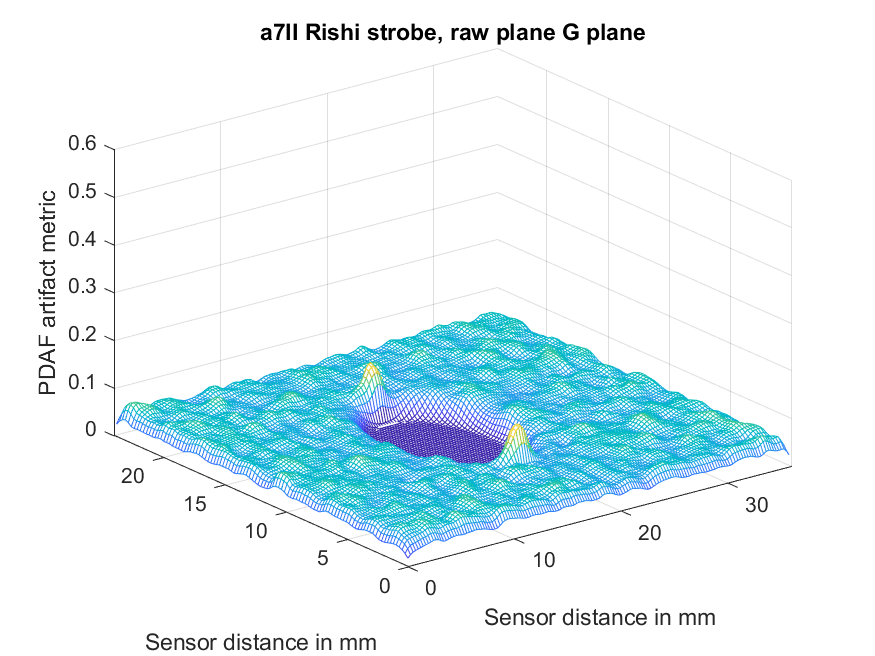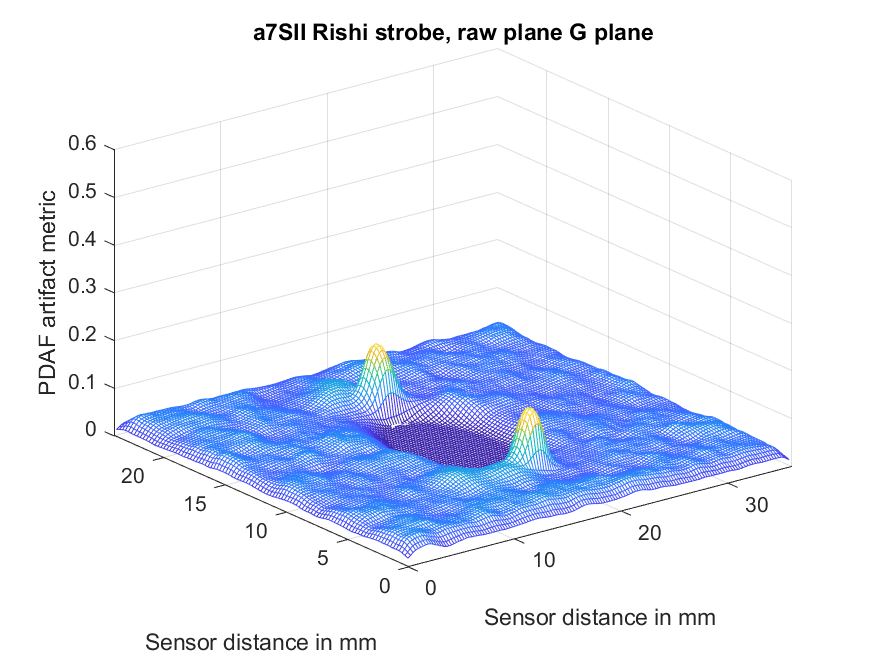 Not a lot of difference among the a7III, a7RIII, and a9.
There's not much to see in the red raw planes, so I'll spare you those. I'll also ignore the a7II and a7SII from here on in.
The other green raw plane: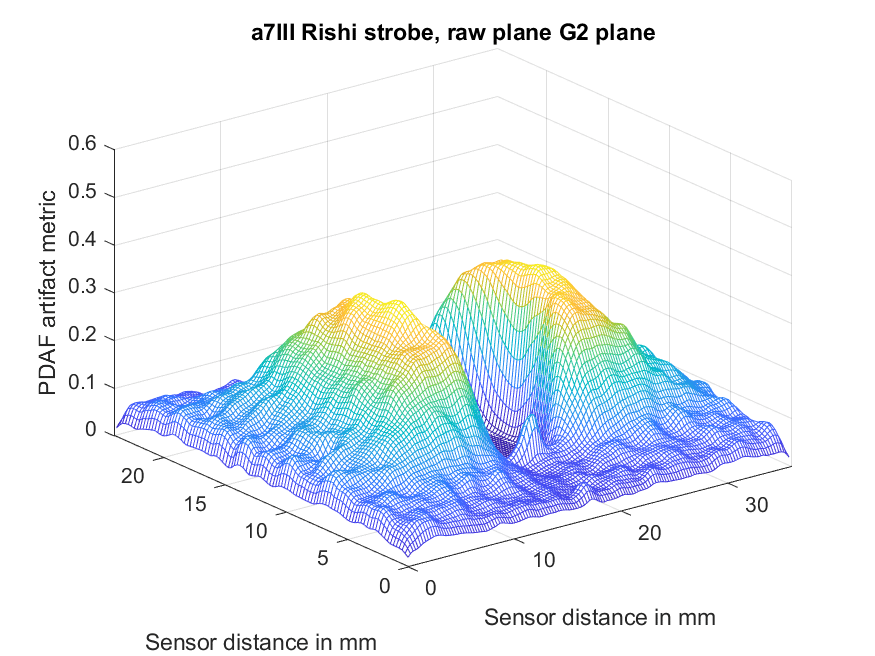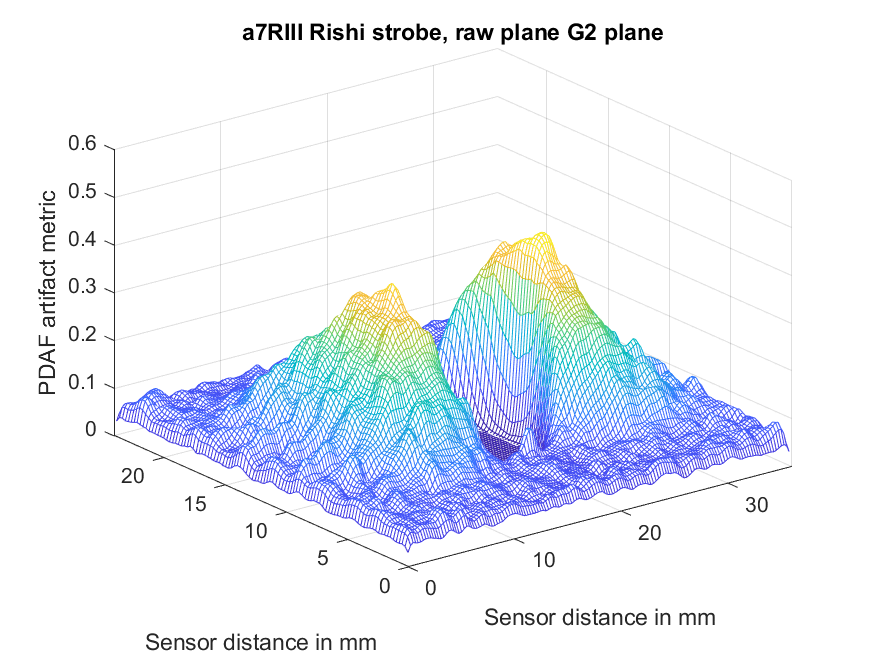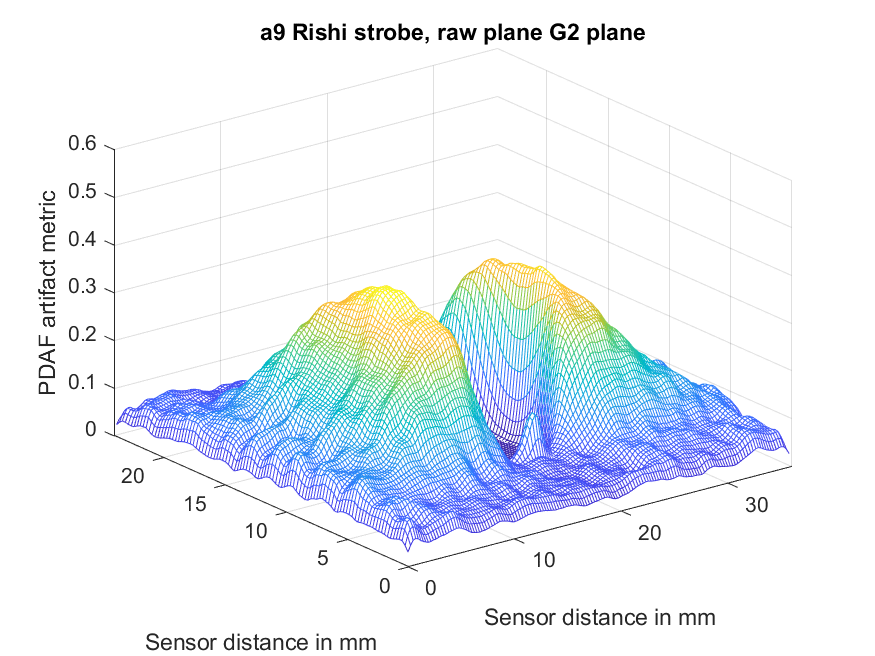 The a7RIII is slightly better.
The raw blue planes: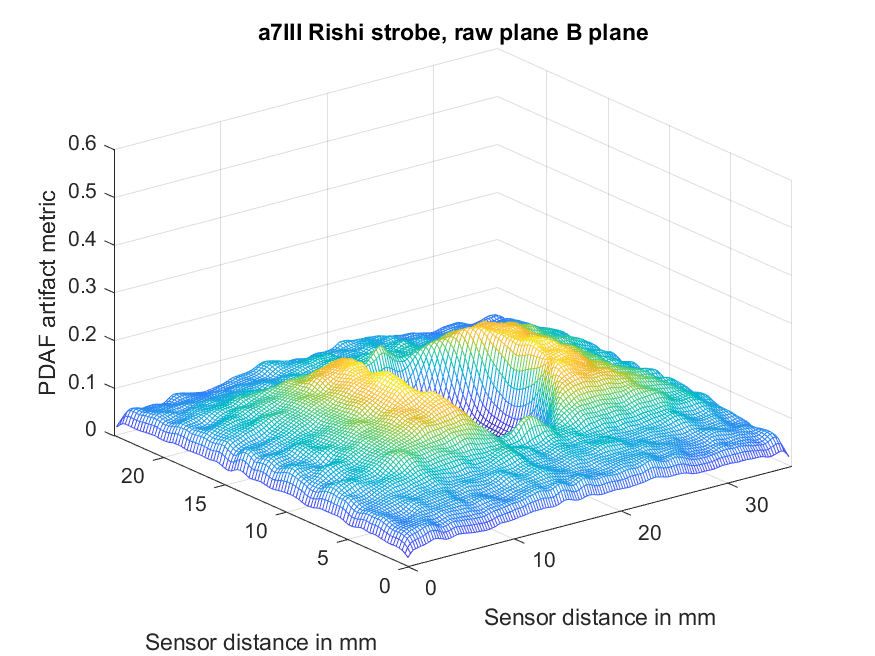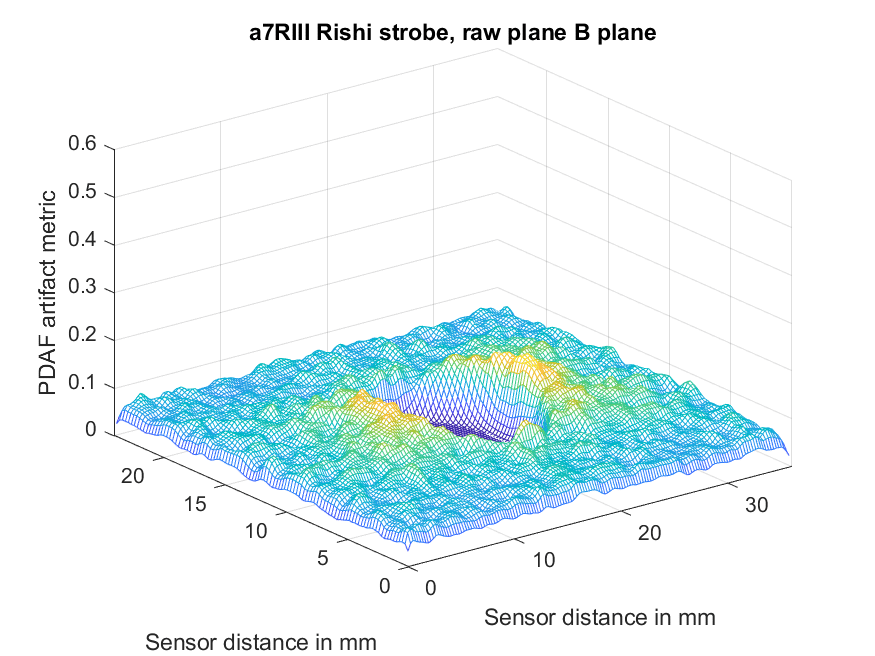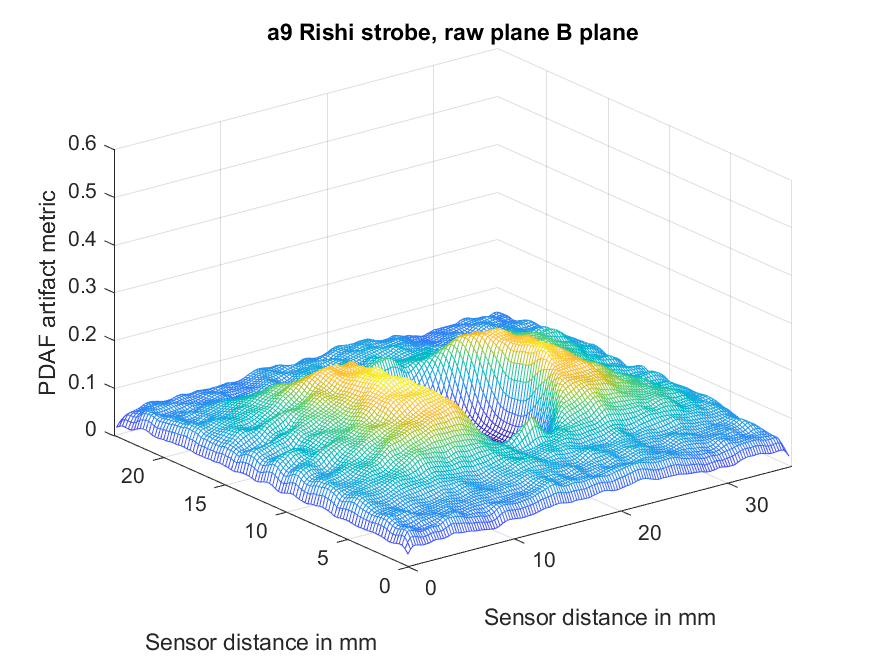 Again, the a7RIII is a bit better. Rishi thinks that's because it's got more rows, but not more PDAF pixels. That sounds good to me.
In any event, I think this effect, while real, is something that will not damage images in most all a7III use cases.