This is a continuation of a series of posts on the Sony a7RIII. You should be able to find all the posts about that camera in the Category List on the right sidebar, below the Articles widget. There's a drop-down menu there that you can use to get to all the posts in this series; just look for "a7RIII".
In the previous two posts, I found systematic autofocus errors with Sony lenses (the 100-400, 70-200/4, and 90/2.8 macro) on the a7RIII, using AF-S. I checked the focus shift using manual focusing, and it seemed to mirror the AF-S errors, indicating to me that the combination of PDAF and CDAF that the a7RIII uses is not compensating properly for focus shift.
I'm now going to do the same test with the Zeiss Batis 85/1.8.
First with manual focusing: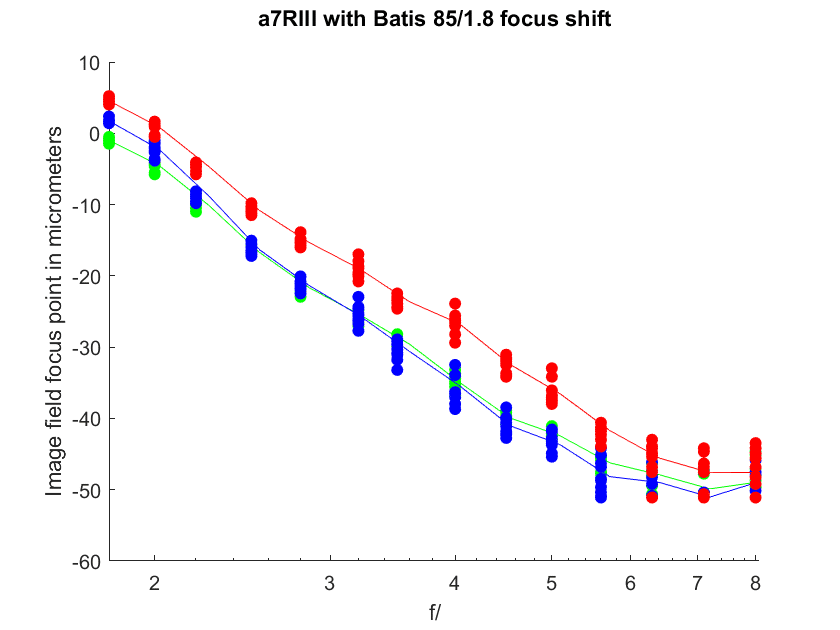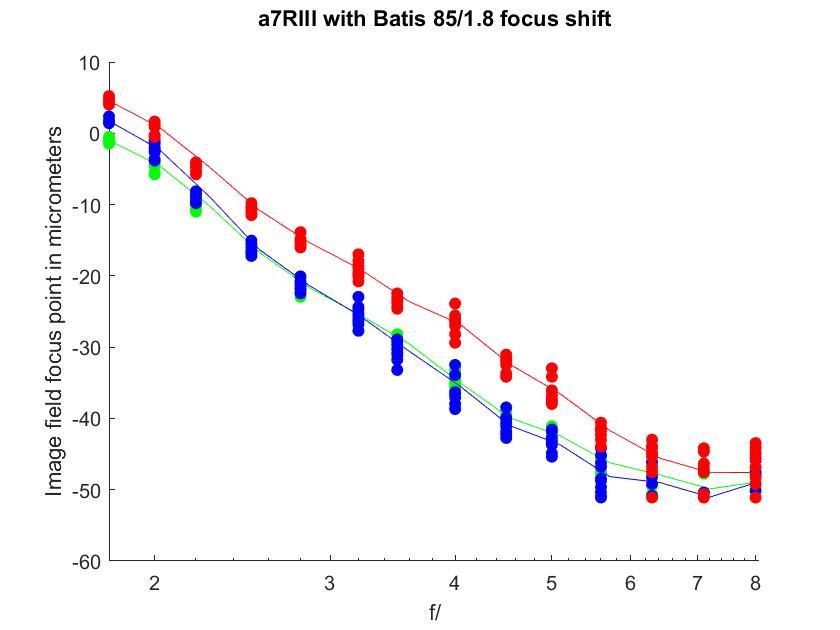 Negative numbers indicate front-focusing. The image-plane shift in micrometers (um) increases fairly consistently.
Let's look at the effect of those errors on the circle of confusion (CoC):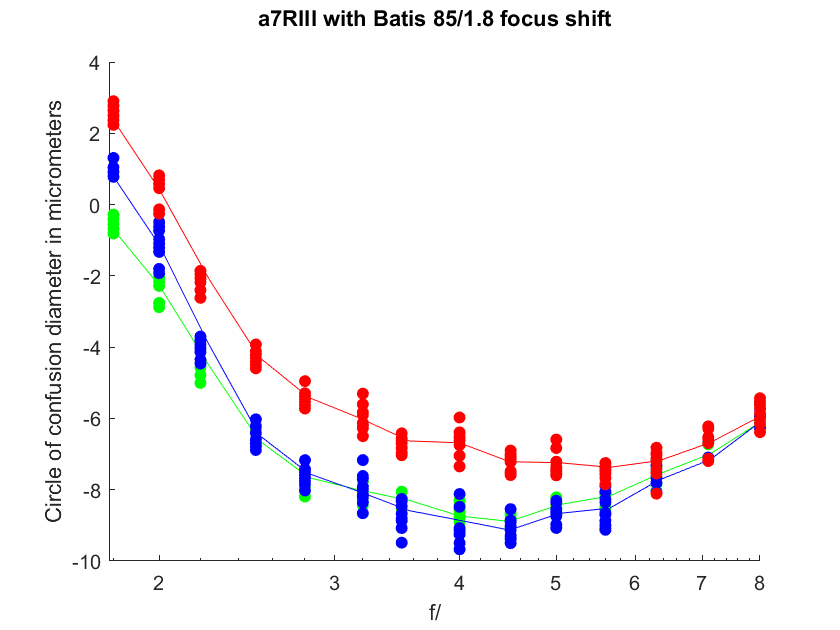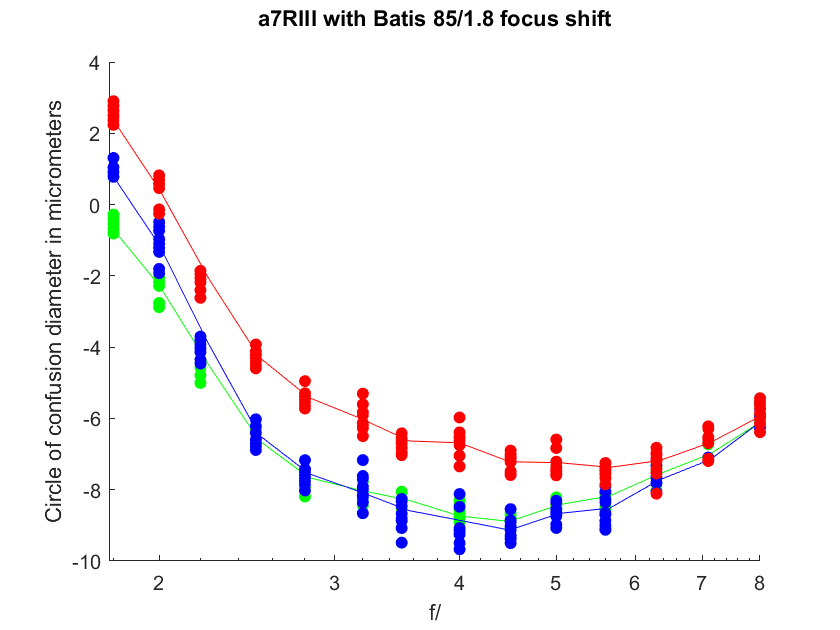 The largest effect is about two pixels.
Now I'll turn on autofocus (spot, medium, AF-S, Setting Effect on):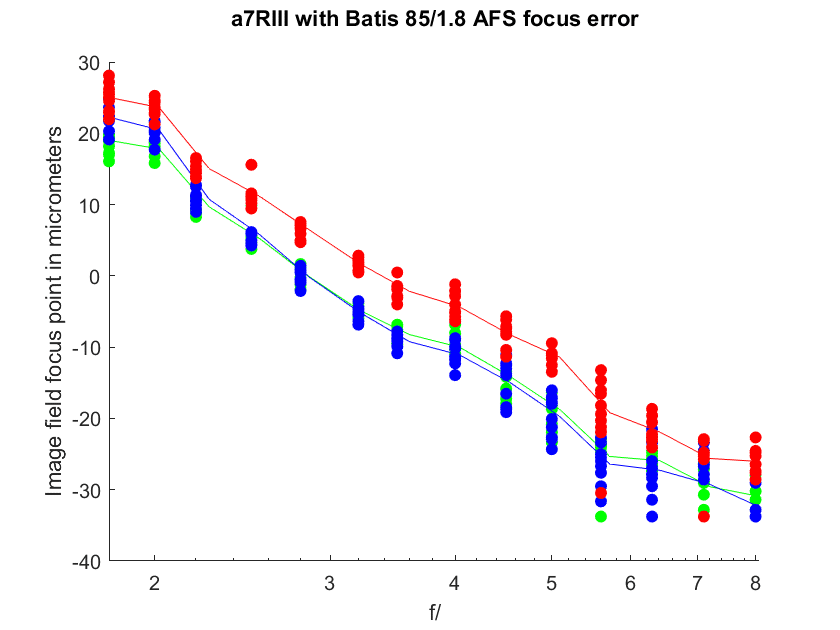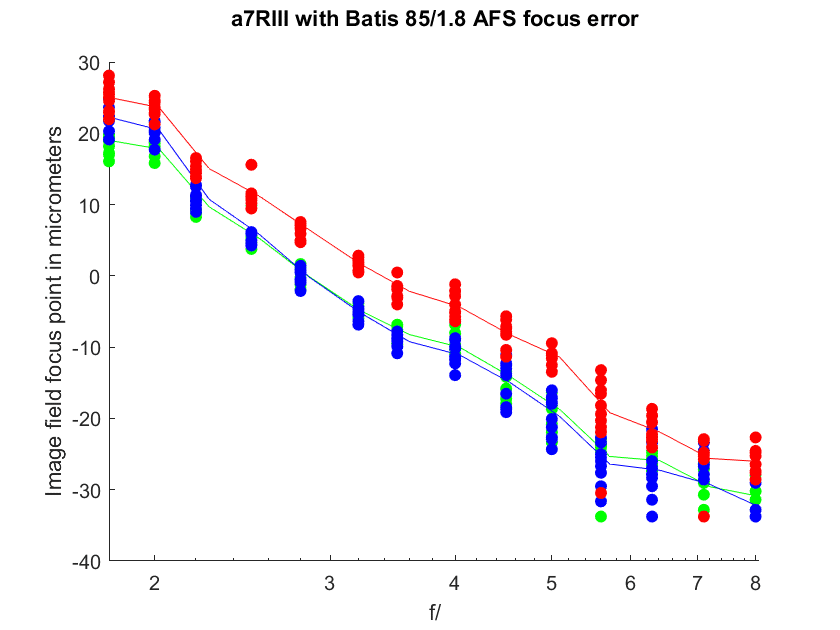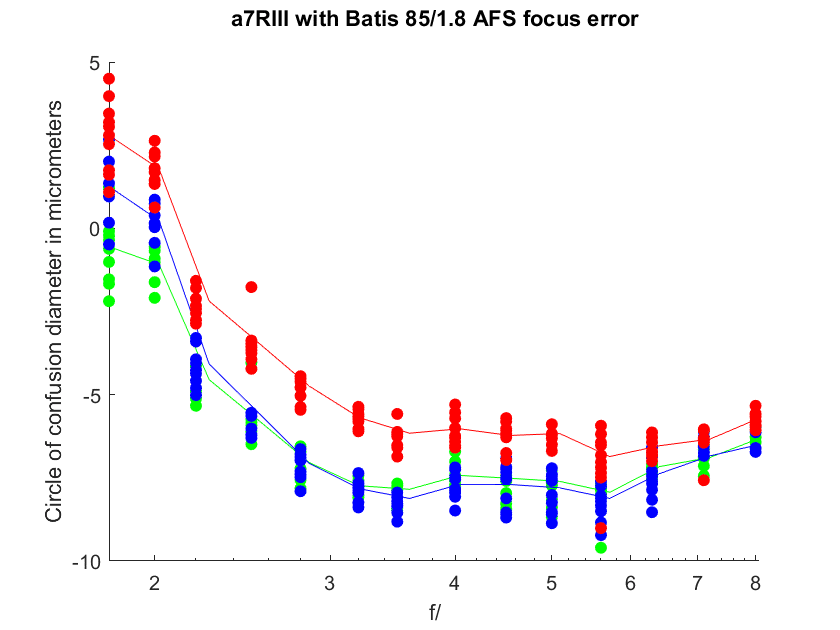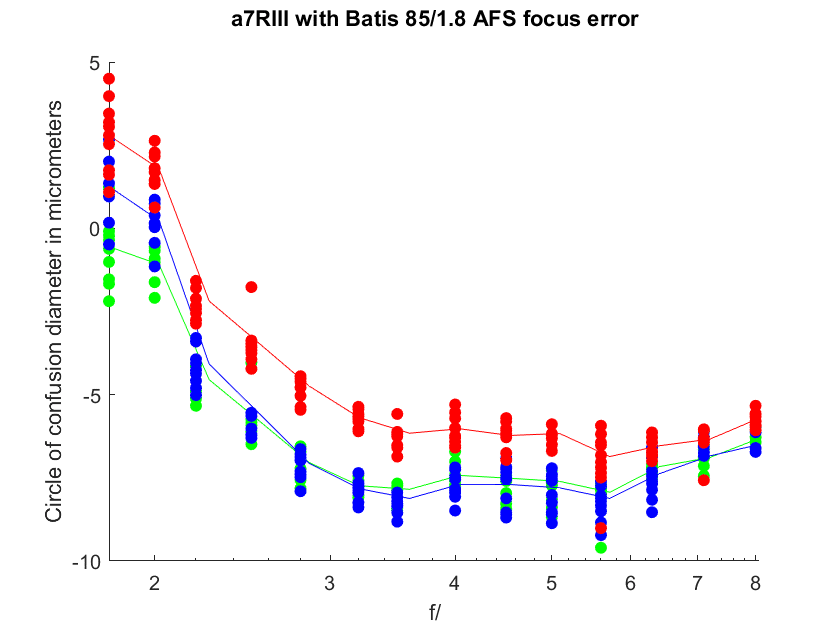 I've got two things to say. First, autofocus is remarkably consistent. Second, it's not correcting for focus shift.
What gives?